Casinos With Gamification and Video Game Features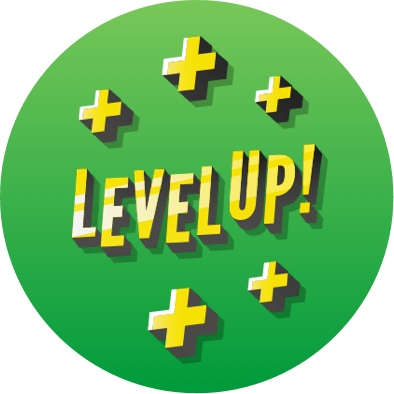 The concept of gamification is nothing new, but seeing it being used in online casinos is a whole different kettle of fish. So astonishing even, that online casinos that have implemented this feature, seem to become crowd favourites among gamblers. On this page you will not only find an overview of the best gamification casinos out there, but also what makes different traits and features of gamification within casino so appealing. Be warned, these are not your standard run-of-the-mill casinos, these operators offer an entire new experience to players out there. 
While these new types of casinos might be a lot more fun to play at, they also pose a significant game-changer to the future of online gambling. From reward systems to interactive "casino races", casinos come up with the craziest ideas to give their spin on the term "gamification". 
 
Best Online Casinos With Gamification
<a id="what-is-gamification" name="what-is-gamification"> What is Gamification? </a>
As was stated before; gamification is by no means a new concept, it has been used in countless adaptations, ranging from improved learning methods to making physical exercise a lot more fun. All in all, Gamification is the integration and implementation of video game aspects into otherwise every day boring tasks. Not only do these video game mechanics make mundane tasks more bearable and would even  make users more inclined to take action and follow through. This can be scaled up to such great heights, that gamification can be used to help people form healthier habits and live more exciting lives, even if it means they are just folding laundry or brushing their teeth.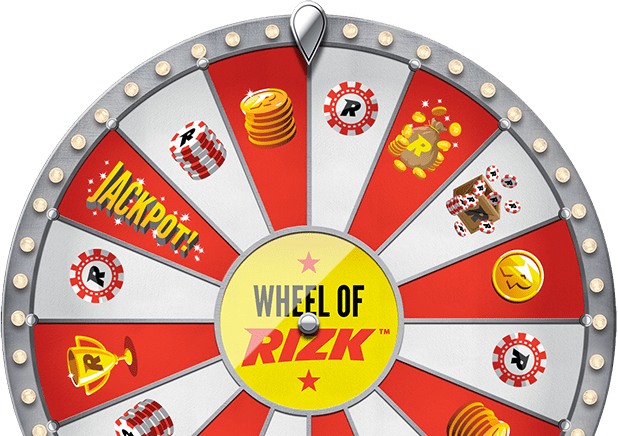 Gamification will implement a an extra layer of entertainment, as well as engagement to otherwise mundane tasks, making it ideal for our fast-paced lifestyle. Over the course of the past year, we have seen this fun new concept take a foothold in marketing, businesses and online learning courses. More and more corporations and even government institutions are getting on board with this new trend.
When users have the option to earn reward points or get a special badge on their user account, people will be more engaged with the product. We can see this on online forums, where users will earn more points if they help out others by being active and providing helpful answers. Users are given reputation scores or custom titles, depending on how active they are in their online community. Not only does it bring a sense of self-fulfillment to obtain a new ranking or badge, but it also triggers our deeply rooted drive for competition.
Let's face it, we as humans are highly competitive and love a good friendly match. 
Seeing how gamification has made its way inside the online casino industry is an absolute joy. Whereas before 2017 you would have never come across an online casino that uses progress bars, quests, loyalty points and even allows players to battle against each other. There sure is a very bright future for gamification within online casinos, without a doubt. 
Left and right we can see new casinos pop up that give their own spin to the concept, some even turning their product into a full-blown video games (we're applauding you; Duelz Casino). Some casinos chose to use small aspects of gamification, opting for a progress bar or a Wheel of Fortune-type of mini game that players can spin once in a while. Then there are the casinos that are completely build on the concept of gamification. These casinos use gamification features as the core of how players will interact with their product (i.e gameplay).
There are 7 different types of gamification in online casinos you can encounter:
Level-up progress bar: This is the most common gamifications feature that casinos use to keep their players engaged. The player is presented with a progress bar on their account, which fills up with experience points the more the players wagers on slots or casino games. When the progress bar is full, the player will gain a new level and will also be rewarded with free spins, bonus funds or cash. 
Experience points: This mechanic usually works in tandem with the progress bar. However, sometimes players are prompted to follow a trajectory based on experience points, rather than just keep filling up a progress bar. With every milestone the player reaches, they will be awarded. It is also possible that other players can see how many experience points you have accumulated. 
Leaderboards: Leaderboards at online casinos are a crowd favourite, for sure. Not only does it give players a very clear goal: beat the players at the top of the leaderboard, but it also gives a sense of satisfaction when you see your own name up on the the board. 
Avatar Creation: Casinos like Highroller Casino are famous for allowing players to create their own avatar with which they play. This gives gamblers a way to express their creativity, but also make a statement of themselves as an individual player. After all, everyone likes to feel unique. 
Shops and in-game currency: At some casinos, players will be rewarded with in-game currency instead of only experience points. Casinos like Ikibu allow the players to collect Seeds, Metal Casino gives players Met Coins, Rubies can be earned at CasinoHeroes and Coins can be collected or raided from other players at Highroller Casino. These currencies can then be exchanged for special bonuses, status boosts and cash bonuses. 
Map Completion: This is a very fun and engaging way of implementing gamification in an online casino. Casinos like Casino Heroes, Ikibu Casino and Highroller are all products that use this feature. Players are prompted to journey through a 2D map, unlocking new areas and locations as they progress. Progression is made by wagering on casino games or completing assigned missions. 
Player vs Player Function: This can be considered the newest and most exciting addition to the gamification features that casinos might implement on their website. The player vs player function allows fellow gamblers to battle it out amongst each other. You will take on an opponent in a duel or a race and try to come out on top.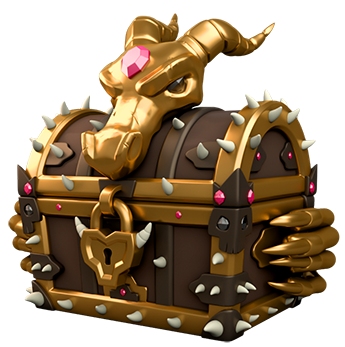 Gamification might be a complete new 21st century term, but our underlying cause as to why it is so appealing comes from a way older source. Our natural affinity towards achievement, competition and excelling is deeply ingrained in us. We love a good competition, especially among people who share a common interest; like gambling. Another interest that most of us have in common is winning. As simple as it may sound, using gamification features like duelling, tournaments, player vs. player battles and the like, brings out the competitive spirit in us. The bottom line is that everyone likes to win and seeing your name at the top of a leaderboard brings a sense of satisfaction. 
This is not only true within online casino, this sense of competitiveness is used by many companies to promote motivation and engagement in their products. Your local university might use gamification in some of its courses to promote learning abilities in students, making the material easier to remember. By allowing the user to engage more in a product through the excitement of our own brains and curiosity, there is a higher chance that the product will be remembered by the user. You will much more likely remember that cool new startup company that produced an app that allows you to make a game out of your chores. 
The same goes for gamification in casinos; players will feel a much stronger sense of engagement and connection with a casino that allows the customise the gameplay. Having your own unique avatar that you create makes you feel much more connected with your casino account. By receiving daily mission that you need to complete in order to progress, makes you more inclined to play.
However, there is a downside to gamification within casinos as well. Players might be inclined to deposit more and wager more just to complete their daily missions. It is important that you always have control over how much you gamble and how much you spend. Here at CasinoTopsOnline we have set up a handy responsible gambling guide to keep you safe!
Every online casino that implements gamification aspects does it in their own unique way. However, not all casinos are created equal, we have already concluded that by the hundreds of casino reviews we have published on CasinoTopsOnline. Some casinos just implement these video game features in a much more exciting and unique way that others. Implementing a sole progress bar as compared to a casino that looks and feels like an actual video game are two completely different things. So if you are looking for these thrilling casinos that offer an entire new way of online gambling, you might be interested in the table below. 
Gamification Features in Casinos Comparison Table

|   | Highroller Casino | Rizk Casino | Duelz Casino | Ikibu Casino | VoodooDreams | CasinoHeroes | LetsBet Casino |
| --- | --- | --- | --- | --- | --- | --- | --- |
| Level-up Progress Bar | Yes | Yes | Yes  | Yes | Yes | Yes | Yes |
| Experience Points | Yes | Yes | Yes | No | Yes | Yes | Yes |
| Leaderboards | Yes | Yes | Yes | Yes | Yes | No | Yes |
| Avatar Creation | Yes | No | Yes | No | No | Yes | No |
| Shops and in-game currency | Yes | No | Yes | Yes | Yes | Yes | No |
| Map Completion | Yes | No | Yes | Yes | No | Yes | No |
| Players vs. Player | Yes | No | Yes | No | Yes | No | Yes |
As you can see, the casino industry has come up with some really interesting new concepts to keep players entertained and engaged. Some casinos are really taking the shape of full-blown video games by implementing the features we have described above. If you are looking for a casino that really has it all, then Duelz Casino, Highroller Casino and Casino Heroes are your top choices.
If you are looking for a casino that only uses gamification as a crutch and not a foundation, then the casinos Guts Casino, Rizk Casino and Kaboo Casino are right up your alley. These casinos just offer the option to complete small missions and fill up a progress bar for extra rewards, rather than forcing the player to compete with other players.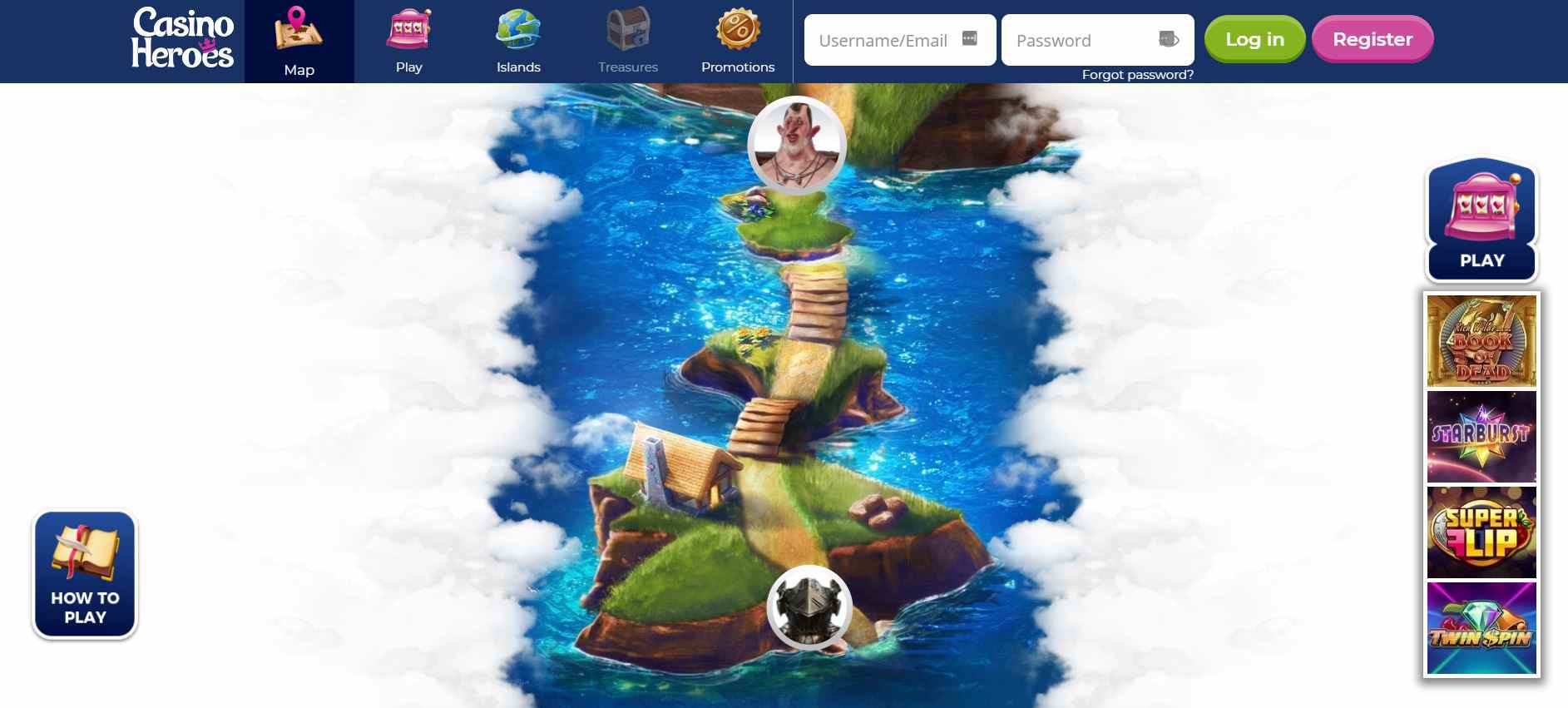 Since gamification has only started being used within online casino for the past few years, think around 2016 and 2017, the possibility for further development is endless. We have already seen a massive spike in new casinos with gamification features popping up. Whereas it started with a simple progress bar and a reward system, we now see much more intricate features like storylines and fellow gamblers battling it out in duels.
Whereas SlotsMillion was the first casino to allow Virtual Reality gambling, we can expect this to go hand in hand with gamification as well. Imagine stepping into a complete virtual world where you can sit down at the blackjack or poker table with other real-life players. The possibilities are literally endless and can pose a significant impact in the future of online gambling. 
If you want to be part of the new future in online gambling, then go check out some of our recommended casinos with gamification features. You will surely not be left disappointed.