How We Rate Online Casinos
As keen gamblers, many factors either draw us towards an online casino or send us in the opposite direction. We're all different, and we understand that not all the best casinos will be everyone's cup of tea. At CasinoTopsOnline, we want to ensure that our casino reviews are upfront and honest. We break down each site element and give it our expert focus.

Our Online Casino Review Process
There are plenty of online casinos offering you a chance to play thousands of slots, table games and live dealer games. We go through every casino following the steps below to test everything from security, licensing, game play and more. Our reviews are then written based on the results of our checks. 
Step 1: Verify the Valid Gambling Licence
One of the first things we examine is an online casino's gambling licence. We check that this is from a credible established authority, and we also check to see if the licence is valid. You can rest assured that we would never recommend a site which doesn't meet these important criteria. 
Step 2: Check the Selection of Casino Games
Nobody wants to make an effort to sign up for an online casino account to discover a poor selection of games. But we also don't want you to be greeted with a lobby of thousands of games offering zero entertainment. We check out the selection of games in detail and check that there's something to keep all types of players fulfilled. It's also important that we evaluate games for glitches and whether they are mobile-compatible. 
Step 3: Confirm Casino is Powered by Solid Game Providers
Online casinos must offer games from reliable software developers for us to recommend them to you. We look to see if games are offered by providers such as NetEnt, Microgaming, Play'n Go and Yggdrasil. We also evaluate the overall selection of providers to see if there'll be plenty of game choices for you.
Step 4: Read Other Players' Opinions 
We search for reviews from existing players to give us a fair picture of what a platform is really like. We take into account the positive comments and the negative experiences. We have a section within each of our casino reviews dedicated to problems and honest feedback for each site.
Step 5: Go Through the Terms & Conditions
Our experts always read each online casino's terms and conditions. We want to see easily accessible terms clearly defined, with no jargon. We check to see if these are fair and offer a good deal for all players to claim when it comes to bonus terms.
Step 6: Check the Cashout Time
Receiving your winnings on time is important. This is why we are 100% transparent in our reviews regarding the cashout processing time. These times shouldn't be too slow, and cashouts should also be handled with the utmost security. 
Step 7: Sign Up For the VIP Club
VIP clubs can offer some fantastic rewards and perks for loyal players. It's one of the most important factors for many of us when we're searching for a new online casino. This is why we evaluate what's on offer for new and existing players and high-rollers. Check the bonus terms and whether the VIP club offers rewards at a reasonable rate.
Step 8: Watch Our For Future Developments
A chunk of our reviewing process is evaluating the developments that each online casino has made since it was launched. We also consider future developments of each site and what they have in store for players. 
Step 9: Evaluate the Quality of Customer Service
It's all very well, offering 24/7 expert customer care, but is this support handled by trained experts? This is why we test out every single online casino's customer support. We base our opinions on response times and the knowledgeability of agents. We also want to see accessible support offered via various channels for players.
Step 10: Open a Casino Account
We test each online casino review process by creating real player accounts. This is the only way we can truly provide you with the best overview. We then report on how easy this was and how long the process took. And also whether there were unnecessary steps required.
Step 11: Try Out the Interface
How an online casino looks and feels is a huge influencing factor. This is why we include it in our casino reviews. No one wants to spend unnecessary time figuring out how to make a withdrawal. We check how easy it'll be for you to find your way around the platform, whether you're an experienced player or a newbie. 

Our Crypto Casino Review Process
These types of casinos have taken the world by storm, accepting a wide range of cryptos and offering a fantastic player experience. We review crypto casinos similarly to online casinos, but we make extra checks and evaluations of other important factors that affect crypto players.
Step 1: Look For Good Reputation Within the Communities
We always have our ears on the ground for crypto casinos, and we take existing player testimonials seriously. So that we can pass on to you the good and bad points of each platform. We also take into account our industry knowledge of sites and crypto gambling operators. 
Step 2: Confirm That Casino Is Transparent
Each crypto casino that we review goes through a lengthy test when it comes to transparency. We like to see that terms are clear and easy for you to understand and that the site holds a credible gambling licence. We'll let you know if any bonus terms will leave you at a disadvantage and also report on a site's fair gaming policies.
Step 3: Test For Fast Crypto Transactions
Crypto has rocked our worlds and revolutionised the way in which we make gambling payments. We believe that these transactions should be processed as quickly as possible. This is why we create player accounts and test each crypto casino for its speediness. We'll also let you know if a site is going to charge you transaction fees and how much these could be.
Step 4: Review Bonus Offers in Cryptocurrencies
Without a doubt, crypto casinos offer some seriously good deals for new and existing players. But often, these can come with seriously high wagering requirements and other restrictive terms. Our experts thoroughly review each deal and highlight key information to understand what you're signing up for fully.
Step 5: Check the Number of Coins Supported
Many crypto casinos started by offering players just a few options for coins. Not so nowadays, as sites have moved with the times to offer many different choices of cryptos. We evaluate each crypto casino based on these options and list each type of currency in all of our reviews. 
Step 6: Try Out the Withdrawal Process
One of the many appeals of crypto casinos is the lightning-quick withdrawal process. We consider this when we give our ratings for these platforms. You'll have the full lowdown on the cashout process from start to finish. And we'll also evaluate the time it takes each crypto casino to process your payments. 
Step 7: Ensure Casinos Are Provably Fair
Each crypto casino is carefully analysed to check it adheres to fair gaming principles. We do this by checking the encrypted key generated by the algorithm, which is given to all players. This allows us to verify the transparency of data, including bets, win-lose rations and game odds.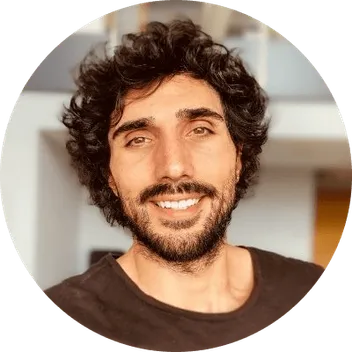 Our comprehensive casino review process covers various factors that you as a player need to consider when choosing an online casino. By following these steps we aim to provide you with reliable information assisting our players to make informed decisions. Verifying casino license, game variety, player satisfaction, fair terms, quick payments, reliable support and user-friendly interface will ensure an enjoyable gambling experience.

The Team Behind the Reviews
From our editorial team to the sales team, there are many people working behind the scenes to make sure our reviews and scores are accurate. You can meet the CasinoTopsOnline team here.

In-house Casino Rating System - CasinoTopsOnline TrustScore
Once our tests and checks are complete, we use our own rating system to allocate a score to each casino we list. The CasinoTopsOnline TrustScore uses a combination of different points to base our casino score. 
Trust and Fairness
The trust and fairness rating is determined by several factors including the casino's license, terms and conditions, privacy policy, security features and commitment to responsible gaming. We check for confirmation of third-party tests and audits for game fairness.
Games
For the games section rating, we look at how many games are offered, if free play mode is available and whether you need to create an account to play for free, how many live casino titles are available and if there is a sports betting and esports section. We also look at the game suppliers powering the casino's lobby as well as how often the game selection is updated with the most recently released titles.
Bonuses
The bonuses score's parameters include the types of bonuses offered, wagering requirements and expiry date, minimum deposit required, transparency of bonus terms, game limits and the number of markets the bonuses are available for.
Customer Support
When testing customer support, we look at whether there is at least one 24/7 support option, which other options are available and how efficient is the support team in assisting us with our questions. If these are not answered competently, then the score of the customer service of the casino will go down.
Payments
Payment markers include banking options, with special attention to local methods, currencies accepted, payout timeframes, deposit and withdrawal limits and fees. We also take note of any complaints from past players and look out for patterns in which the casino has proved unwilling to pay players their winnings. 
Online Casinos Rated and Approved
If the online casino has been approved in all of the above criteria, we will give a final score and create a thorough review where we analyse each point to weigh up the pros and cons. Casinos are checked periodically, and the ratings are adjusted accordingly if and when we receive new information.
We believe that honesty and transparency are particularly important, which is why we describe the good and bad sides of every casino, as well as list as much information as we can give to help players. Our editorial principles highlight exactly what goes on behind the scenes when we create our reviews. 

Blacklisted and Not Recommended Casinos
Sometimes, a casino isn't quite what it's cracked up to be. We don't want to list any casinos on our site which might give users a negative experience, which is why we're so keen to get feedback from users about their own site experience. We mostly consider these points to be negative for a casino:
Poor customer support;
Lack of transparency;
Not licensed correctly;
Slower than normal withdrawals;
Unclear terms and conditions.
These are all taken into account when we review, and if we deem any points to make a casino unsafe, insecure, or just not top quality, our scores reflect such. We make every effort to keep our scores updated according to how the casinos are currently offering their services. A casino which has significant shortfalls will receive a "Not Recommended" status from us. Casinos which have engaged in malpractices and have disregarded their players' safety will receive a "Blacklisted" status. Check out our unsafe online casinos page, for more information on the blacklisting process.