Responsible Gambling - The Ultimate Guide
This brand new guide will show you everything you need to know about how to gamble responsibly online. In this guide you will learn how to choose between various online casinos, as well as tips and tools to help you on your way so you can make the most out of your casino experience. 
This guide will focus entirely on you, your wellbeing and how to compare each online casino with each other and find the one that suits you the most. Regardless if you have had gambling problems or just looking for more information, this guide's goals is to get you informed on how to play responsibly.
Does that sound good? Then let's get started right away!
Chapter 1: Become a pro in comparing online casinos
In this chapter we will take a closer look at online casinos and which factors to take into account when playing online. 
Here you will receive an inside look in how slot machines and casinos function on the internet. This way you will feel more confident when you choose to play online. 
Fair Play
As a player, you want to be sure that you will treated in a fair way when you gamble online. 
In order to find out if you are being treated fair by the online casino, you can keep an eye on several factors. It is important that you know about different tricks that are being used by the casinos. On top of that, it is also beneficial to know exactly how slot machines are made. Remember that an online casino and the games you might find there, are not made by the same company. They are two separate things. That is why there can be a difference in how various games might function. When it comes down to the online casino, you want to pay attention to their terms and conditions. When it comes down to online slot machines, always look through the individual rules provided in the interface of the game. 
What does Random Number Generator (RNG) mean?
Do you know the inner workings of an online slot machine? Perhaps you are already familiar with how you play on one, but do you know the mechanics and how it decides whether you win or not? A slot machine operates through the so-called "Random Number Generator" (RNG) technology. To put simply; think of RNG as the brain of the slot machine.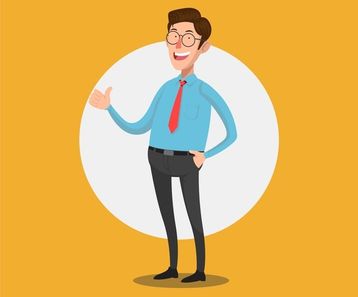 The technology used within the slot machines generates numbers, which correlate to the symbols on the reels. Within a millisecond, the RNG will choose a value anywhere between 0 and 4 billion.
After the value is chosen, this number will then be converted to corresponding numbers on the game's reels. The outcome of every spin you take is thus determined by the RNG as soon as you hit the "play" button. In order for the RNG technology to function, it uses an algorithm which gives it instructions as to which numbers to generate. This algorithm is checked regularly, to ensure it is functioning properly and providing a fair gaming experience for the player. 
Tricks used by online casinos
Online casinos have a repertoire of tricks they use to assure the retention of their players. Of course, as a player you want to play for as long as you can, financially speaking. Some tricks are more obvious than others, but it can be difficult to figure out what is a marketing technique. In this section you will read about the various tricks online casinos use to hold onto their players.
Pay attention, you might have encountered some of these before. 
Showing recent winners on the front page of the website is trick that online casinos use. Usually, you will be shown players who have won on a certain game and how much they won. 
This gives the player a sense that they might be the one to win next. Using this technique makes you more likely to try your luck next time you play. 
It also gives the player the impression that if they manage to land a win, they will be the ones to land on the homepage for all other players to see. Just be aware that these aren't real players, but simply a trick that the online casino will use to motivate their players to keep playing. Next, loyalty programmes and VIP clubs are thing you will encounter in most online casinos.
By signing up to one of these schemes, the casino promises you to make the most out of your money. Becoming a member of a loyalty scheme means that you will be rewarded the more you play, which seems reasonable enough. However, the online casino will reward you only so keep spending more and more.
Rewards are nice and might give you a clear advantage over regular players. The problem arises only when, a result of the loyalty scheme, you begin to form an unhealthy relationship with the online casino you're playing at. Stimulating sounds are something you will definitely encounter when you play on any slot. Together with the flashy graphics and themes, there will also be some very exciting sound effects. There has been a lot of research regarding sounds and the effects they have on us, readily available to the public. Thus, online casinos are aware of which sounds are satisfactory to our senses when we play games. 
So close, yet so far! It happens more often than not that you have been so close to landing that big win when playing on a slot machine. It's a common scenario; you might land 3 out of the 4 symbols on the reels, with the 4th one just landing out of place, missing the connecting pay line. This is another trick an online casino might use to give the player and extra sense of excitement and thrill.
This way, you might be more inclined to keep trying your luck in the hope of winning on your next spin. Frequent yet small payouts is something you will encounter frequently when playing on slot machines. When you manage to land wins frequently, you will also be more inclined to play frequently. Therefore, some slot machines are designed to grant the player frequent and several payouts in a row, only in small amounts.
Big wins might only happen rarely, and in the long run might not be as beneficial as you might think since you'll have to spend more to get there. 
In this case, be are that just because you win frequently does not mean you are about to win a large sum of money in the next spin as some slots are designed to pay out low amounts. 
How to avoid unfair terms and conditions and wagering requirements
All online casinos have terms and conditions that all players must adhere to. As soon as you create your account and become a customer, these terms and conditions will apply. 
Overall, when looking at the majority of online casino casinos, these are fair conditions to adhere to. But that does not mean you shouldn't be on your guard. Here at CasinoTopsOnline we will always advise you to read through the terms and conditions of each casino carefully, before opening your account.
We all have better things to do than to read through a wall of text, yet sometimes it is necessary in order to avoid nasty pitfalls and unwanted surprises. To make your life easier, we would advise you to skim through the conditions and identify the points of interest that are important to you.
For many players it is important that they read through the terms and conditions of welcome bonuses and other promotions, these have the greatest significance. 
It's always a good idea to read the bonus terms first, before moving on to more general terms and conditions. You do not need to read them word for word, but skimming through them will give you a general idea of what you are getting yourself into as a player. 
The terms and conditions page of an online casino can always be found on the footer of their website. Since online casinos are regulated in the United Kingdom and most European countries, as well as Canada, it is not likely you will easily come across a casino that is untrustworthy. In order for an online casino, they will need to seek approval and a licence from authorities like the UK Gambling Commission and the Malta Gambling Authority to ensure their fairness and legitness. 
Knowing this, you can rest your heart assured you won't get cheated on that easily and you still fall under a certain consumer protection when gambling online. Welcome offers usually consist of a match-up bonus, meaning that the player will receive a percentage in bonus funds depending on the amount they deposit.
In this case it is of utmost importance you read the terms and conditions that apply to the welcome offer. Here you must pay special attention to the percentage of which a deposit bonus will be matched, the maximum amount of bonus funds that can be received and the wagering requirements that come with it. Usually wagering requirement are between 25x to 35x times, but can sometimes reach up to 50x. If the wagering requirements are any higher than that, you might be dealing with some unsavoury terms and conditions, so be wary when opting for a bonus with high wagering requirements. 
To clear things up, wagering requirements are simply indicates the amount of times you need to wager the bonus funds you received from the casino, before you are able to cash out any winnings made with the bonus funds. Free Spins are some the most popular bonuses that players can make use of. Free Spins allow the players to play for free, if only for a couple of rounds, which in most cases you can keep any winnings. Just be aware that many online casinos that offer free spins, the spins will only be available on a select number of slot machines. This might be troublesome for some players who give preference to other slots, which is not ideal. Again, always remember to carefully read through the terms and conditions when opting for a free spins bonus. 
Then there is the expiry date to take into account. Most bonuses, especially welcome offers have an expiry period of 30 days. This means that you must wager the bonus within this time-frame or else the bonus and any winnings might become forfeit. If you encounter an expiry period shorter than 30 days, it might be a sign of an untrustworthy casino. 
Remember that your own personal data should always be treated with care and respect from the casino's side, this is a rule that must be upheld with utmost importance. It is important the casino protects your personal information and makes use of an SSL-encryption to ensure the safety of your data. 
It is always a good idea to check whether the online casino sells your data to third parties, and you can do so by checking if the website address includes "https" in the beginning of the address bar. If you do not feel comfortable giving your personal details to the casino, it is better to skip this casino entirely and look for one that does make you feel at home. 
Chapter 2: Online Tools
When you have a healthy relationship with online gambling, it automatically gives you some peace of mind. A good way of making sure you are OK is using online tools as a crutch. You will be able to find a myriad of different online aids and they will make sure you can play comfortably if you use them regularly.
In this section you will some the tools we recommend to ensure your mental well-being and health. 
Useful apps to keep track of your budget and gambling behaviour
When gambling online, the thrill and excitement of a casino can make it hard to keep track of your budget. Just because it might be tricky to keep an eye on it, doesn't mean you should forgo this very important task on controlling how much you spend. You want to make sure always have an overview of how much you can spend at an online casino. Mobile apps are a great way of keeping track of your monthly budget. They are easily accessible since most people always have their phones on them, which allows you to create an overview of your budget whenever you want.
The ultimate goal for apps like these is that you will get a better understanding of how much you gamble and how often you gamble. Many players can easily lose track of their gambling habits if not kept an eye on. 
"Wallet" is one the apps players can use to keep track of their monthly expenses and budget. Not only does the app allows you to keep track of how much you get to spend at an online casino on a monthly basis, but can also be used for other expenses like groceries and rent. Wallet can be synced with your bank account too, allowing you to generate insightful reports of your spending behaviour. The Wallet app can be found in the app stores for both iOS and Android devices.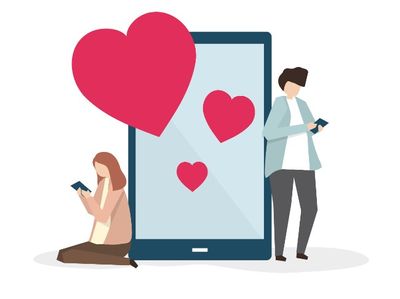 Gambling Therapy App
 
Gambling Therapy App is another app that might be useful to download on your phone. If you have a feeling you might not complete control over your gambling behaviour, there is no shame in asking for a little help. This free app provides the player with a set of tools that helps them keep their gambling in check. From a self-assessment questionnaire to live support, this app will make sure you are in the right hands and have the means to seek help when you need it most.Useful Apps for relaxation and mindfulness
In case you need to take a step back and get away from gambling for a bit, it's a good idea to find something else to focus on. 
If you have realised that you've become too preoccupied with online gambling or have started playing more due to external stress factors, it might be a good idea to get away from the games. Here at CasinoTopsOnline we do not recommend players to use gambling as a means of escaping everyday life, but we can give you advice on how take your mind off things. In this section you will find some of the best mobile apps to help you relax. 
In case you feel stress and are in need for a little break, there are a lot of resources to tap into. Here below, we have compiled a list with various of the best apps that can be used to induce relaxation. Hopefully, if you are in need of some breathing room, these apps can help you on your way.
Calm
"Calm" is an app, you already guessed it from the name, that will help you calm down when you need it most. With this app, you will swiftly be taken to a place when you can become relaxed and create a peaceful state of mind. 
It is no wonder that this app has been awarded the title of "App of the Year" in 2017 by the App Store. Here you will be greeted with sounds of rain and by swiping left you will be able to change the background sound to one of your choice.
From the default menu, you will be able to browse through different categories of sounds and calming background noise. 
There is also a meditation with various guided meditation sessions, each with a set purpose dedicated to make you relax and stimulate mindfulness. For example, there is a category exclusively dedicated to helping you fall asleep quicker and helps you getting a good night's rest. The app is completely in English, but be aware that Calm does contain in-app purchases. Calm is available for download on both the App Store and Google Play Store.
Relax Melodies: Sleep Sounds
Relax Melodies is an app that was created specifically for people who have trouble sleeping. It might happen that you end up staying up late and playing slots until deep into the night. The excitement and thrill one might experience at an online casino can make it difficult for some players to fall asleep.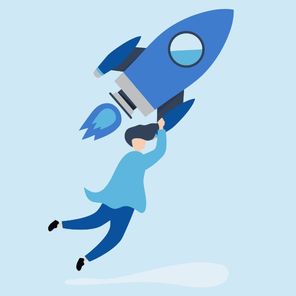 This app is built around calming sounds and stands out among similar apps within the category. When isong Relax Melodies, you have the option to choose a basic tune. Then in turn, you will be able to add others sounds on top of the baseline melody you have chosen.
For example, you can select the "night" melody and add a piano piece and thunder sounds over it to create a completely unique melody to help you sleep. The choice is completely up to you, you might prefer something different. There is a good mix of sounds to choose from, ranging from nature to specific instruments to pre-rendered melodies. 
Relax Melodies is the perfect app for people who are looking to relax to soothing sounds and calming melodies. Developed by Ipnos, the app can be downloaded on both iPhone and Android.
The Mindfulness App
If you believe that meditation is the way forward for you, then the Mindfulness App might be right up your alley. This app will take you on a 5-day guided meditation introduction, teaching you the ins and outs of how to practice mindfulness.You will then have the ability to choose from over 200 different guided meditations and courses hosted by some of the most prestigious teachers.
A guided meditation might be the right solution for people who suffer from worrying too much or have trouble sleeping. When using the app, a voice or sound will guide you the whole way through the meditation.
Be aware that it might be hard to focus at first, especially in the beginning. That is why it might be a good idea to start out with short meditation sessions, meant for people who are new to meditating. 
Low-frequency Music
This form of self-help might seem strange to some, but the last method of relaxation we can recommend is low frequency music. There isn't a specific app for this, really. However, there are some Youtube channels specifically dedicated to this kind of music. This type of music is played at a specific low frequency which is meant to activate a center in your brain which stimulates happiness and relaxation.
If you have trouble concentrating while practising meditation, it might be a good idea to listen to low frequency music to make it easier to focus. Once you have found a quiet place, you may put on your headphones and listen to the soothing tones while either sitting or lying down. 
If you are interested in trying this relaxation method, we recommend you have a browse through Youtube so you can discover what works best for you. A good place to start is simply by searching for "meditation music" in the Youtube search bar. A lot of times you will come across videos with titles like "relaxing music" or "deep meditation". If you want to get deeper into low frequency music, you might want to search for "binaural beats". In this section we will also give you an example video of what this kind of music sounds like. You can listen to a fragment of low frequency music by clicking on the video. 
All of the above tools ar meant to help you set foot in the right direction if you are not sure how to proceed. However, if you truly suffer from problem gambling these tools alone will not cut it. In this regard, we recommend you inform someone you can trust to help improve your situation. 
 
Chapter 3: Tips and tricks - A healthy relationship with online casino
This chapter is all about staying safe while playing online casino games. There are many precautions you should be taking to ensure you're protecting yourself from forces that might leave you vulnerable when spending time at any online casino. Make sure to follow these guidelines closely for more control over your gaming experience. 
Make Sure You' Always Have A Watch Handy
Keeping track of time is the most important element to staying safe when playing casino games. It's incredibly easy to lose track when spinning the reels or enjoying a game of blackjack at any live casino but setting a time limit on your game activity is wise to avoid casino games taking over all your free time of the day. Whether you're playing on a desktop computer or a mobile device, you'll always have the time displayed or for a more direct approach, you can set a timer which alerts you when it's time to call it quits. Playing casino games are highly entertaining and it's paramount to set some limits to avoid losing control. 
 
Take Regular Breaks While Playing 
Just like anything you do in life, it's important to take regular breaks to ease your mind and get refreshed for the next session. Even something as simple as making a cup of tea to take your mind off things works well while at the same time, you'll be giving your eyes a rest from the artificial light desktop computers and mobile devices emit. Don't push yourself to continue playing if you're not feeling refreshed after the break, even if you're on a hot streak, especially if you're playing casino games late at night. 
If Possible, Reduce Game Speed
Reducing game speed will not only keep your budget spend in check, but it also slows down the game to a point where you'll have more time to make better decisions. It's easy to get caught up in the fast paced action casino games bring but when game speed is reduced, you'll be maintaining control. Unlike at a land-based casino, where the speed of the game depends on many factors, online casinos give you the flexibility of adjusting the game speed but not many players are aware of this.
This is why it's of utmost importance to be aware of all the safety measure available, especially if you're new to online casino. Gaming commissions have strict regulations over online casinos to ensure players are safeguarded in many ways and they need to adhere to the requirements to avoid fees and penalties. 
 
It far more effective to start playing at a slower game speed rather then changing the setting later as the sudden change in speed might not be favourable to everyone. Needless to say, live casino games cannot be slowed down as all the action unfolds in real-time but as mentioned before, keep track of time when games can't be slowed down. All these measures are put in place with the aim of controlling the addictive side of gambling as playing casino games should always be about fun. As a general rule, make sure you take enough breaks to control your spend and ensuring you're refreshed after a while of playing casino games. 
One of the most detrimental things any casino player can do is trying to recover lost bets by placing larger and more frequent bets.
This is exactly how control is lost and when gambling turns into a problem as opposed to a fun experience. Take time to answer the following questions that determine whether you're a recreational player or developing a addiction:
 
How does playing online casino games make me feel the moment I play?
How does online casino play make me feel afterwards?
How often do I think of online casino games?
What feelings are expressed when playing casino games?  (peace, joy, discontent?)
Being completely honest will give you a better understanding of what type of player you are. If you feel unhappy when playing casino games or have any negative feelings whatsoever, it's time to re-think your gambling activity and taking a step back to regroup yourself is the wisest decision you can make. Negative feelings when gambling will affect other areas of your life and your general happiness as a human being, so it's pertinent to be true to yourself when answering the question above.
If you're constantly thinking about playing casino games to the point where it's taking over all recreational time, it's safe to say it's time to take a step back and revisit the question displayed above. 
Always Play Casino Games Sober
Drugs and alcohol are known to impair judgement and when you're playing casino games for real money, you'll want to be fully aware of your own actions. Playing casino games under the influence will most likely result in making impulsive decisions, disregarding the bet limits and ignoring the time spent playing. Once a bet is placed, regardless of the size, it's impossible to have it reimbursed, regardless whether it was placed in good faith or not and no amount of complaints to customer support is going to make it any different. 
Never Play Casino Games to Escape Your Problems
Playing casino games as an escape from reality is never a good idea and should be avoided at all costs. As explained above, casino games should only be played as a means of entertainment and should always be played in moderation. Try something more effective to resist the temptation of playing, like taking a walk or going for a drive to take your mind off things that might be troubling you. 
Regardless of what might be troubling you, playing casino games when vulnerable is never a good idea and will most likely make you feel worse when you're done. We cannot stress this enough - Always play online casino games as a means of entertainment. 
Playing casino games to lift your spirits with the possibility of making big wins is not the right mindset to start gambling. It will not only affect your psychological state, but drain you emotionally too. Gambling online is all about making the right decisions since you're playing for real money and any negative mood or mindset will most likely spiral things out of control. 
Never Try To Recover Lost Money
As touched on briefly above, chasing lost bets by making more frequent and larger bets is guaranteed to leave you in a negative emotional state and will affect all other areas of your life. Set yourself a budget and stick to it to avoid any unwanted behaviour. Chasing lost bets is a classic example of how negative emotional states are developed when playing casino games and will always result in anger and displeasure with yourself. 
Not only will you be putting yourself at risk but you'll end up losing more money than originally budgeted for, causing a snowball effect of negative feelings. 
The budget you set for online gambling should be a realistic one and always a sum that you're able to afford to lose. You also have the option to set a daily, weekly or monthly deposit limits to make sure your budgets are controlled by the online casino and lifting these limits will only come into effect after contacting customer support and waiting the stipulated time. 
Never play to get out of a bad financial situation
Playing casino games with the intention of getting out of financial trouble is a very slippery slope and should be avoided at all costs. Think of the discontent losing more money will bring when already having financial problems. Once again, casino games should only be played for fun and for no other reason at all. Any other reason will most likely leave you regretting the decision to start playing and in a worse financial position. 
Chapter 4: Game Addiction Statistics In The UK
Gambling can be addictive and every year, hundreds of thousands of British players are affected by this gambling addiction where it spirals out of control. We've collected statistics to help you understand the gravity of the problem and how institutions are tackling the problem to keep players safe and gambling under control. The following are the statistics:
More than 2 million people in the UK are either problem gamblers or at risk of addiction
The number of British over-16s deemed to be problem gamblers had grown by a third in three years
Problem gambling estimated at costing the U.K. between £260m and £1.16bn per year
51% of gamblers gamble through a mobile device
430,000 people over the age of 16 suffer from a serious habit.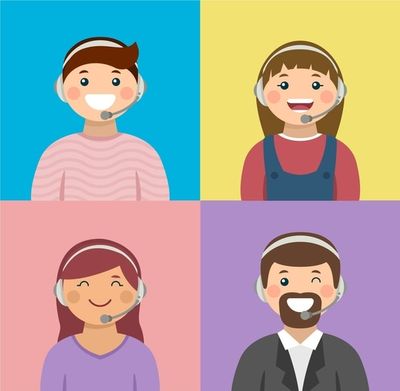 Gambling Do's and Don'ts 
Do's: 
Always pay important bills on payday and allocate a budget for gambling
Make sure to spend time with friends and family who don't gamble
Face your debts, as opposed to ignoring them
Don'ts: 
 Never view gambling as a means of making money
 Don't keep everything to yourself, open up if you feel you're developing a gambling problem
 Never gamble on credit
Self Diagnosis for Problem Gambling
The Diagnostic and Statistical Manual of Mental Disorders states that for a gambling problem to be present, a minimum of four of the following criteria must be present in the last 12 months:
Higher gambling stakes to invoke excitement
Irritability and restlessness when stopping gambling activity
Repeated unsuccessful attempts to stop, control, or reduce gambling
Frequent gambling thoughts and planning when to gamble
Gambling when feeling anxious or troubled
Gambling more after losing
Lying to hide gambling activities
Work and relationship problems brought about by gambling
Borrowing money from friends and family to gamble
The Science Behind Gambling Games
The lecturer in the video is Adam Kucharski, who is no stranger to mathematics, holding a PhD in applied mathematics from the University of Cambridge and he talks in great lengths about the scientific elements of the worlds' best gambling strategies and algorithms and how they are incorporated into today's' casino games. He delves into the scientific building blocks of casino games and how they affect our brains in the short and long term. The lecture is incredibly informative and will give you great insight on how casino operators target players through known tactics. 
How Gambling Affects The Brain
We all know the perils of spending too much time playing casino games. If the necessary precautions are not in place, it's easy for people with addictive personalities to lose control and develop a gambling problem. Scientists have been conducting experiments through brain scans for decades to better understand the relationship between a problem gamblers' thought process and of one not affected by gambling. Experts have found gambling releases the same chemicals in the brain as those released when taking certain narcotics, effectively highlighting the dangers that gambling brings.
This is why gambling commissions from around the world impose strict rules and regulations to ensure players are able to opt out and exclude themselves easily from online casino sites. Failure to have these measures in place will have serious repercussions, ranging from huge fines to license termination.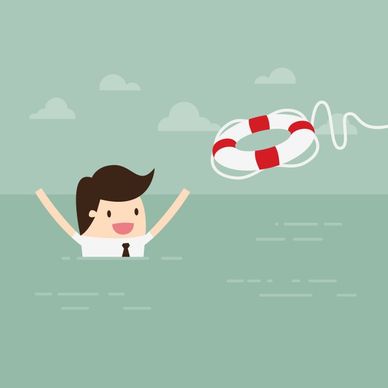 Scientists at the University of Cambridge and the University of British Columbia discovered that when gamblers were shown images of casino games, the insula (the part of the brain responsible for controlling emotions) and the nucleus accumbens (Its operation is based chiefly on two essential neurotransmitters: dopamine, which promotes desire, and serotonin, whose effects include satiety and inhibition) were very active, indicating that gambling brings emotional fulfillment and is effects their mood.
Researchers also found that the weaker the connection between the nucleus accumbens and the frontal flap, the greater the urge to play.
One of the main reasons why gambling is restricted under the age of 18 is because of the fact that the brain wouldn't have developed completely and the risk of developing a gambling addiction is much higher. 
People with gambling problems were shown videos of gambling and casino games while their brains are being scanned and what scientists discovered is that they can see changes in blood flow in certain areas of the brain, indicating which areas are more active. In one study, both problem gamblers and cocaine addicts watched videos which related to their respective addictions while being scanned in an MRI and both showed diminished activation in the ventral striatum compared to healthy subjects.
Gamblers showed less ventral striatum (a group of nuclei that have a variety of functions but are best known for their role in facilitating voluntary movement) activity during casino games and during the anticipation of monetary rewards. 
Dangers of Online Gambling
Gambling online has revolutionized gambling behaviour and is far easier to develop an addiction, mainly due to the fact that it's very easily accessible and can be played through any mobile device at any time of the day. Problem gamblers will find it much harder to resist the temptation knowing that they have all the games at their disposal at any given moment of the day, which is why the Gambling Commission sets controls in place to make it easy for players to opt out. 
As opposed to the traditional brick and mortar casinos where players have to commute and interact with other players and dealers, online gambling allows players to avoid any physical contact whatsoever, making it much harder to identify a problem gambler. 97% of all online gamblers gamble from home and it's virtually impossible to know what type of player is gambling online unless some controls were put in place.
Online gambling also presents another problem - the age of the player. While it's illegal to gamble online under the age of 18, there's no way of knowing whether adolescents are using a friend's or their parents credit card for their gaming activity. 
The incredible ease of access puts virtually everyone at risk, not only because it's done in total privacy, but because it can be done at anytime of the day. Casino games can be played during work, when bored or even when distressed and with minimal effort, which puts players at far greater risk than the effort it takes to play at traditional land-based casinos.
Chapter 5: Setting limitations and exclusions - this is what you can do
In this section you can find out what you can do if you think your gambling behaviour has taken a turn for the worse. It is good to be aware that you will always be able to action yourself, should you notice you have lost control of your gambling. First we will take a closer look at the gambling authorities; institutions that regulate the online gambling market.  
The Gambling Authority - Who are they and how can they help you? 
Gambling Authorities, such as the UK Gambling Commission, the Malta Gaming Authority and the Kahnawake Gaming Commission, are official departments that fall under a country's government and other bodies of law. Their job is to make sure that gambling and online casinos are regulated and conduct fair practices across the gambling market. 
It is them that assure the level of quality, security and trustworthiness of an online casino, allowing the casino to operate legally on the internet. They also make sure you that players and their data are protected, making sure the player is able to gamble in a safe and fair environment. 
How to block Casinos and Betting Websites
Should you wish to exclude yourself from online gambling, you need to make you are not able to log into your account at all. By self-excluding oneself, there is no possible way for you to take up gambling again. 
It might sound like a rather drastic solution, but sometimes it can be necessary to be completely logged out of your account.  If you think prohibiting yourself from accessing your account is a bridge too far, then there are far less harsh measures to take. For example, you can also block the website of an online casino from your browser. 
The instructions on how to do this varies from browser to browser. The method we will describe below works on all systems, regardless what browser you are using. 
Mac - If you are using an Apple computer, you can take the following steps in order to block websites you do not wish to visit: 
Open the main menu and select "System Preferences" by clicking the Apple icon.
Select "Parental Controls" in the system tab.
You can now click on a padlock icon, which will then prompt you to enter your administrator username and password. 
You are now able to select the user for which you would like to edit permissions. 
Choose the "Web" tab and look for "Website Restrictions". You can select the "Customise" button to add the website you wish to restrict. 
Then enter the website address you wish to block. Should you wish to restrict more that one website, you can repeat the above steps as many times as needed. 
Once you have added all the website addresses you wish you block, you may click on "OK" and exit the system settings.
 
Windows - If you are using a PC, it works a bit different to restrict access to a website. For players using a Windows computer, you may use the following steps: 
The first step is to find the host file on your computer. Open up your file explorer and navigate to the C: drive of your system, followed by the file "C:WindowsSystem32driversetc"
Double click the "hosts" file and select "notepad" when Windows asks you to choose a programme. 
In the Notepad file you are able to add the websites you wish to block. You will need to enter your local host first, which will begin with "127.0.0.1 localhost" or "::1 localhost", then enter the address of the website you want to restrict. Make sure you include the full address. 
Once you have added all the websites you wish to block, you may hit save by going to the "File" tab. 
Restart your browser and test if the edits you have made work.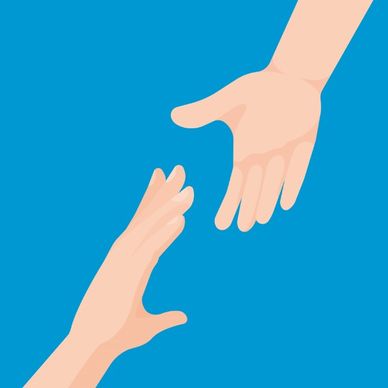 Blocking a website completely as a precaution is a good solution if you find it hard to stop yourself from visiting this website. Once you have followed these steps and implemented the restrictions, it might be easier to control your own gambling behaviour. 
If you feel like you can handle it, you may always remove the restriction at any point in time. Because you have control over setting up and removing the restrictions yourself, it might not be the best solution for players who already struggle. 
In this case, there are several other methods to use in case you are looking to limit the amount of time you gamble online. 
Cooling-off period
Many online casinos offer a cooling-off period which give you the opportunity to gain your bearings. It may occur that you are not feeling confident enough about your gambling behaviour to continue playing. 
Restricting yourself from gambling, even for a short period of time, is called a "cooling-off period" and can be found in the settings of your account at an online casino. Once activated, you will be restricted from wagering any bets for a period of 24 hours. 
This is a good way of get back on your feet again and reflect on your own gambling behaviour. Setting limitations on your account  At many online casinos, there is a section available on the setting of your account that allows you gamble more responsibly. We are going to take LeoVegas Casino as an example in this case, and go through the different limitation you can set for yourself. 
The different limitation options you can set for yourself are:
A deposit limit - Making sure you won't deposit more money than you can afford. 
Loss limit - Setting a loss limit makes sure you will be restricted from playing once you have hit a certain amount of losses
Set breaks - Same as a cooling-off period
Self-exclusion - Closing your account for an indefinite amount of time before you feel comfortable playing again.
In this section we shall take a closer look at deposit limits and loss limits. These methods are necessary in order to limit your spending and gain control of your bankroll. Setting deposit and loss limits might be a good solution if you feel like you have lost control of how much you deposit or spend at an online casino. 
Loss limits can be set up to any amount you deem necessary. Once the loss limit has been reached, you will automatically be restricted from wagering any more bets. The casino will then force you to wait for a certain period of time before you can start playing again. 
Self-exclusion
A self-exclusion can be made through filling out an official form at government institutions. This might sound like a drastic measure, but can be life-saving for players who are up to their neck in problem gambling and have no other choice than to ban themselves from gambling any further. Websites like GamStop offer a nationwide self-exclusion ban for British players who deem it necessary. By filling out the form, you can choose to restrict yourself from gambling at any online or land-based casino for a period of 6 months up to 5 years, and thus taking back control of your life. 
Please note that you cannot undo or cancel your self-exclusion once you have filed the request. A self-exclusion request usually covers restrictions on all gambling operators that have been approved the the Gambling Authority, that includes land-based casinos. We do not recommend you seek out online casinos that have not been approved by official institutions dedicated to validating casinos, since you will end up further down the hole than you already are in that case. 
Chapter 6: Avoiding problem gambling and addiction - this is what you can do
If you don't notice the signs in time, you might already be in too deep. The first step towards recovering from gambling addiction, can be done by acknowledging you have a problem in the first place. After all, nobody is going to help you if you don't want to be helped, whether w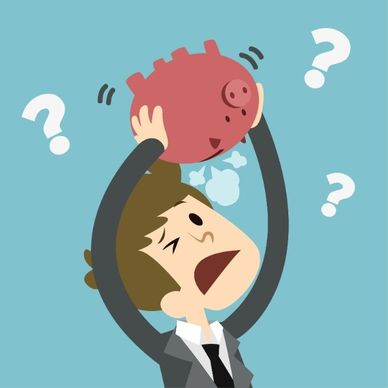 e are talking about yourself or someone in your direct circle of acquaintances. In this section of our responsible gambling guide, we will go over the psychological aspects of gambling addiction.
Being aware of how problem gambling affects a person, allows you to figure out whether you can find these symptoms within your own behaviour. If you already suspect you might have a gambling problem, it is important that when reading this section you are being completely honest with yourself.
In case you might suspect a relative or friend is suffering from problem gambling, this might be a good place to learn more about their condition. 
How to recognise signs of problem gambling
The problem with online games and the addiction to them is, that the symptoms may not always be particularly clear. Should you suspect one of your close relatives to suffer from problem gambling, it might not be as easy to spot as one might think. 
In contrast to alcoholism where it can be clear that the person has a problem, problem gambling can be much harder to detect and can go unnoticed for longer periods of time. If you are suffering from gambling addiction yourself, it is important that you are being honest with yourself. To start off and take the first step, you should contact someone who is able to help you. 
There are many different signs to problem gambling, but you might not be aware of all of them at this point in time. This is why you should pay extra attention when reading this section and reflect back on how these points of interest relate to your everyday life and functioning. 
Please keep a close eye on the following points:
Problem gambling comes with different mental and physical symptoms
Most people who suffer from problem gambling have lost control of their finances or are already in inexplicable debt.
Problem gambling can easily be disguised or confused for stress or depression symptoms. 
If you notice any of these initial red flags, you should seek help immediately.
Psychological symptoms of gambling addiction
There are a number of mental symptoms to look out for if you are in doubt whether or not you suffer from problem gambling.
Pay attention to the following mental symptoms:
Depression
Suicidal thoughts
Restlessness
Anxiety
Insomnia
Trouble concentrating
Sudden mood swings
If you suffer from several of these symptoms at the same time, there is a very high chances that there are physical symptoms that come paired with your psychological problems. If any of the symptoms below sound familiar, as well as the symptoms above, there is a substantial chance you might suffer from a gambling addiction.
Physical symptoms of problem gambling
If the mental symptoms of problem gambling described in the above section look familiar to you, you might want to look into the physical symptoms described in this section. Often mental ailments come paired with physical conditions at the same time, and problem gambling is no exception. 
Pay attention to the following physical symptoms:
Feeling stressed
Weakened immune system
Excessive sweating
Stomach and muscle aches
Recurring headaches
Elevated heart rate or palpitations
These physical symptoms are all indications that the body is under heavy pressure or stress. Listen carefully to what your body needs if you notice any of the symptoms described above. This applies regardless of whether you think you're suffering from problem gambling or gambling addiction. 
If your body is expressing one or more of the described symptoms, it is trying to tell you that it needs help. 
Behavioral changes and symptoms in gambling addiction
The last type of symptoms that might surface when one is suffering from problem gambling or addiction are significant changes in behaviour. 
Please pay attention to the following behaviour changes: 
Mental absence
Sudden impulsive behaviour
Social isolation
Untrustworthiness, breaking promises
Lack of general overview or responsibility
Easily agitated or irritated
Coming across as indecisive or problems making decisions
Problems explaining oneself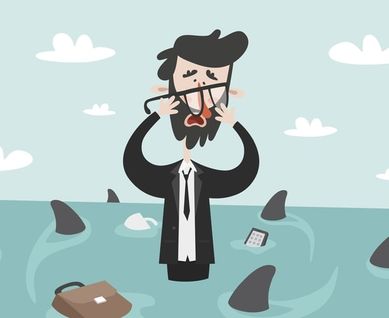 All of these symptoms have the possibility to influence you and your surroundings in a negative way. This rings especially true to the people closest to you; your friends and family. 
Different types of problem gambling and gambling addiction
There are different types of online casino games, therefore problem gambling and gambling addiction can manifest itself in different forms. However, the common denominator is quintessentially the same and the symptoms described in this section apply regardless of the type of game you are depend on.
Games of chance are the first type of games described here that one might be addicted to.
These games do not involve any skills or knowledge in order to win and solely rely upon chance or RNG (Random Number Generator) to determine whether you win or not.  Games that fall in category are predominantly slot machines, scratch cards and all variations of roulette. 
Skill-based games are the second type of game we will take a closer look at. These games are characterised by the implementation of strategy and is subjective to a learning curve. Players who practice skill-based games have the ability to get better at them by continuously playing and thus increasing their winnings. Some examples of skill-based casino games are poker, sports betting and chess.
Skill-based games are also more common among young adults between 18 and 35 years. 
Easily available games can also be classified as a "type" of game. Think about slot machines in pub, claw machine or the coin machine on the fun fair. Readily available games make it harder to avoid gambling at all, because a problem gambling sufferer cannot escape them. Research about gambling dependency has shown that there is a comparison between game availability and the risk of addiction
Fast versus Slow Pace is yet another factor of what might make a game attractive to problem gamblers. The faster a game functions, the more excitement and thrill it will give the players, as a way of instant gratification. Among fast-paced games you might find poker and sports betting, while slow-paced games are Lottery games and Bingo games. 
The last factor to influence gambling addiction is simply personal gain. Players gamble in the hopes of landing a big win and making quick money in a matter of seconds. This pursuit of massive amounts of (usually) unobtainable cash is the main contributor to why people might suffer from gambling addiction. 
How to detect gambling addiction in your relatives
As described in the section above, the most noticeable signs of gambling addiction can be seen in sudden changes of behaviour. These are the most important factors to keep an eye on as they never go unnoticed, especially when displayed by a close relative or friend.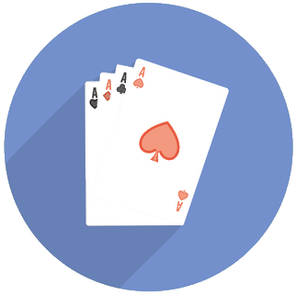 If you have a feeling or suspicion a close relative of yours might be suffering from problem gambling, it is important to keep an eye on the signs described in this section. Being able to notice behavioral changes in the victim might come easy for some, especially if you know them well. However, for some people it might be harder to detect behavioral changes in relatives, especially if they live outside your direct neighbourhood or you see them less often that you would like to. 
In order to make correct assumptions about someone's behaviour and possible gambling addiction, you need a strong point of reference. Reference points will help you put signs and symptoms into perspective, preventing you from jumping the gun, as so to speak. 
How to recognise signs of problem gambling and addiction
When it comes down to gambling addiction, is can be very damaging for all parties involved. Although it may be hard, it is important to talk about the topic and address and existing issues. Like most addictions and social issues, tackling the problem might be hard because gambling addiction is a taboo for most. 
As the gambling addict: If you are the person in question to suffer from problem gambling, it is important you seek out some you can trust. Speaking to someone you can take into utmost confidence is important if you want to take the first step towards getting better. This will give you a sense of security and safety that you are being taken seriously and can progress towards getting rid of your addiction. Think of a family member or a close friend and approach them. 
You will find that realising you do not have to fight this battle alone a relief. In addition, the person will also give you a different perspective by giving their opinion, allowing you to see things from a new angle. You might even find that talking with a person you can trust, might lighten the weight on your shoulders and makes the path towards recovery seem less daunting. 
While your confidant might be inclined to give their honest opinion, something as hard and painful as it might be, keep in mind that your loved ones always wish the best for you. You might hear things or be confronted with facts you don't like to hear at first, but it is one step closer in getting better. Always listen to what your loved ones have to say, their advice usually rings true in the end. 
If you have a relative that suffers from gambling addiction: If you are on the other side and you have a relative you suspect might be suffering from problem gambling, it can also be very difficult. Here we will describe two scenarios that are most likely to happen and how you can deal with them in the best way. 
A relative approaches you and comes clean about their problems with gambling. 
First of all you will need to understand that it probably took them a lot of courage and strength to approach you and tell you about their problems. It also shows you that they put massive amounts of trust and faith in you. You have been chosen by them to help and be a person they can take into confidence. 
Here it is of utmost importance you focus on listening what they have to say so they feel heard and be more inclined to take the next step in the healing process. If necessary, you can offer to seek help with them or attend any therapy sessions together. 
You have a strong suspicion or evidence that your relative struggles with gambling addiction. This scenario requires a lot more careful approach, since you don't want to upset your relative or friend. If you are dealing with a person who is in denial or has not admitted to having a problem, it can be very difficult to sit this person down and address the issues.
Most of the time, when a person has not admitted to having a problem, they are already under severe amounts of stress and likely already in substantial amounts of debts. To deny that they have a problem, shields them from the reality of their situation. If you have decided to confront this person and give them the wake up call they need, it important you do so in a calm and gentle manner. Like stated above, the person is likely to be in a state of anxiety due to their gambling problem and setting an aggressive or confrontational tone might agitate the victim. 
Instead, be mild-mannered and gentle with them, display to them you wish to help them. Your relative or friend needs to know you are acting out of love and care for them and not out of aggression towards their behaviour. That way, there is a greater chance that they will agree to seek help. 
However, even when approaching them with care about this sensitive topic, you can still expect to be met with some heavy emotions. Especially when they have been struggling alone for a while and you manage to hit a nerve in them. 
If you suspect the victim is beyond help of friends and family, it is important that you call a gambling addiction support line for further assistance. At the end of this article, we will list several sources you can contact when you or a relative is in need of help. 
Risk Factors
Studies have found that some people have a higher risk in developing a gambling addiction than others. There are many factors to consider but the most common myth is believed to be in people who tend to have an addictive personality. However, a research paper in the Scientific American confirms with evidence that no particular personality type leads to a gambling addiction and a combination of traits can lead to addiction. 
Characteristics of People With High Risk of Developing A Gambling Addiction
In this section, we'll talk about the traits in people that put them at a higher risk in developing a gambling problem. The following is a list of contributing factors that if left unchecked, could develop in a gambling addiction. 
Related to People With Addictions
Numerous studies have concluded that genetic makeup has a significant role in developing any sort of addiction. Having a family member struggling from an addiction puts an individual at a higher risk in developing an addiction, however, genetic potential alone is no guarantee that a person will also suffer from an addiction. 
Mental Health Disorders
Some people turn to gambling as a means to get away from reality and find solace in playing casino games or games of chance, especially from the comfort of their own home. People who suffer from anxiety should steer away from gambling due to the fact that it might be a coping mechanism to deal with their state of mind as it defeats the purpose of gambling being a recreational form of entertainment. 
Obsessive and Compulsive Traits
Gambling addictions can develop when a person has little to no control over impulses and this can be a detrimental factor. Gambling turns problematic when a compulsion or sudden urge to play casino games is formed over a period of time as opposed to a single experience. The worst thing for a gambler, as explained in the sections above, is to try recover lost bets by placing larger and more frequent bets, resulting in an obsession to regain back lost bets. 
Inability to Regulate Behaviour
Individuals with an inability to regulate certain behaviours, thoughts and emotions are at a higher risk of developing a gambling addiction. Studies have shows that the inability to regulate behaviour around the anticipation of receiving a reward is strongly linked to the development of addiction. This means that when a player cannot control emotions relating to a losing bet, there is a higher tendency to chase lost bets which in turn can develop into problem gambling. 
Risk Factors That Can Develop in a Gambling Addiction
There are certain risk factors that if left unchecked or are not monitored, can develop into a gambling addiction. The list below includes factors that need to be considered to avoid problematic gambling and if you or a loved one are showing some of the following traits, it would be wise to take a step back from gambling:
False perception of gambling due to an early big win.
Ease of access to gambling portals
Unaware of the true odds of winning
No accountability for wins or losses
Going through a life crisis or big life changes, such as change in jobs, divorce or loss of a loved one
Tendency to get bored or lonely 
Have a history of impulsiveness or risk-taking behaviour
Have financial problems
Lack of interests or hobbies
Have a history of mental health problems, particularly depression and anxiety
Have been abused or traumatized
Family member with a history of addictions
The more of the above factors that apply to the person, the higher it is to develop a gambling addiction. If you take everything on this page into consideration and put the proper controls in place to monitor your gaming activity, you'll be less likely to suffer from problem gambling. 
 
Chapter 7 - Getting Help For Gambling Addiction
The most important thing when it comes down to problem gambling is to be true to yourself and to how you're feeling. As explained in the sections above, gambling affects the general mood of the gambler, the ability to think of anything else but gambling, relationships, the financial situation and work, amongst other things. Recognition is the first step in seeking help and you should keep in mind that there are numerous institutions and bodies in the UK that are dedicated in helping gamblers overcome their addiction. There is absolutely no shame in seeking help about an addiction and in this section, we'll be including all the places you can turn to when looking for a helping hand and ways to overcome the addiction. 
Gambling Addiction Treatments
There are many ways to overcome a gambling addiction and while some people take it upon themselves to address the problem, it's too much to handle for others. Any addiction can be overwhelming and knowing that there are people and dedicated bodies available to help is the most reassuring feeling to those suffering from problem gambling.
The first step in the path of course correction is accepting that a problem is present and you're never alone. In this section, we'll go through all the treatments and institutions available that are available to help problem gamblers get their life back on track. 
This is the most recognised institution dedicated to problem gambling in the UK. Problem gamblers will find all sorts of help on the site which helps clarify the behaviour of people with with gambling problems on many levels, how it affects friends and loved ones and tips on how to stay safe, whether gambling online or at a land-based casino.
Problem gambling has been around for decades and if you're looking for in-depth information on how to stay safe and steer away from temptation, you'll find everything you need in the 'Safer Gambling' section. Like everything in life, it's essential to maintain control of situations and the more you know how you can protect yourself through self exclusion and other measures, the easier it is to take control and maintain it. 
The national gambling helpline is 0808 8020 133 and can be reached any time of the day, seven days a week. The support staff encourage problem gamblers to pick up the phone and chat about anything that gambling has put them through with the option of staying completely anonymous. The experienced and highly trained staff have been dealing with gambling related issues for decades and problem gamblers are guaranteed to find all the help they need. Help is only a phone call away. 
GamCare Netline - Live Chat
Netline is a live chat service which is dedicated to people dealing with a gambling problem who prefer to seek help through the power of a keyboard as opposed to the traditional methods. It offers information and emotional support across Great Britain in total confidentiality. Netline can be accessed through any mobile phone or tablet too and it's incredibly comforting knowing that help is only a few taps away. Besides all the help from your advisor, you'll also receive reading material that can be accessed anytime.
To start using Netline, simply follow this link and click on the yellow box. This will promptly open a safe and secure chat box where you'll be in direct contact with your advisor in total confidentiality. NetLine is  available from 8am and Midnight, seven days a week but if you're having trouble using the service, you can call an agent on 0808 8020 133.
If you are in a crisis and the NetLine or the Helpline is unavailavble, please contanrt the Samaritans on 116 123 (UK and ROI). In an emergency, always dial 999.
 
You can rest assured that NetLine will respect your confidentiality, however, there are some instances where safety is a concern and NetLine will need to seek help if:
You ask for it directly
Your life or someone else's life is in danger
You're being hurt in any way by a person of trust, such as a friend or partner
You confess of hurting others
 
The beauty of NetLine is that it can be used as frequently as needed and there is absolutely no limit on the help that you require. Some NetLines users might need get in touch with an advisor in a crisis but others might need more frequent to kick their gambling problem. It all depends on the person and their needs. The following is a testimonial to the work of NetLine Advisors from a problem gambler who managed to turn his life around with the support he received:
"Just wanted to thank each one of you for all the help and advice during my journey dealing with problem gambling. You all honestly saved my life during early stages of my recovery and the support and time spend listening to me on the NetLine is much appreciated. Thank you for showing me the way to safer and brighter direction of my life."
Tips To Stop Gambling For Good 
There are always best practises on how to stop problem gambling and taking matters in your own hands will require determination and a strong will for change.  Eliminating the following and replacing them with healthier choices will not only overcome your gambling problem, but will also improve the your quality of life and for the ones around you. 
Gambling Urges
When you get the urge to make a bet or play casino games, stop whatever you're doing and do something to take your mind off gambling. Think of the consequences gambling will bring and the mood it will put you in. Deflect thoughts about gambling and do something different immediately. Train your brain to make the right decision every time, for a better life. 
Money
Without money, you won't be able to bet. If you feel you're at risk at relapsing, take money out of the equation by getting rid of credit cards, letting your partner or a close friend take control of your finances but if you want to take the ultimate precaution, you can always request the bank to make direct payments to you. Needless to say, to avoid all temptation, it's strongly recommended that all betting accounts are closed. 
Time For Games
Keeping yourself busy is one of the most important elements in kicking a habit as it keeps your mind off gambling activity. It's important to schedule time for yourself which is not gambling related and over time the urge will diminish up to a point where you won't be thinking about gambling anymore. 
Problem Gambling in Canada
Gambling addiction is taken very seriously throughout the world because of all the havoc it causes to the victim of addiction and to his/her loved ones. Problemgambling.ca is one of the main bodies for gamblers seeking help and the site offers voluminous resources for players looking to control their gambling urges. From videos to quizzes, to helplines and mobile apps, you're guaranteed to find help when you need it most and as explained in the sections above, there's absolutely no shame in asking for a helping hand. The following are helplines across Canada that problem gamblers can get in touch with to help them overcome gambling urges and the addiction itself:
 British Columbia ­ Problem Gambling Information and Referral Service - 1-888-795-6111
 Manitoba Gambling Helpline - 1-800-463-1554
 New Brunswick Problem Gamblers Hotline - 1-800-461-1234
 Nova Scotia Toll-Free Gambling Helpline - 1-888-347-8888
 Ontario Problem Gambling Helpline - 1-888-230-3505
 Prince Edward Island Gambling Addiction Treatment Program - 1-888-299-8399
 Québec – Gambling Help and Referral - 514) 527-0140
 Montreal and surrounding area - 1-800-461-0140
 Saskatchewan Problem Gambling Helpline - 1-800-306-6789
 
United Kingdom: www.gamcare.org.uk
Germany: www.anonyme-spieler.org
Norway: www.hjelpelinjen.no
Sweden: www.spelberoende.se