Giropay Casinos
GiroPay is a payment method that takes the next step in the evolution of secure online transactions. There is no shortage of online casinos that accept GiroPay as operators were quick to adopt this payment method due to the safety that it offers its users. It also makes online transfers quick and easy, and users do not have to register separately. All they need is a registered banking account at a participating bank or building society. GiroPay Casinos are among the best in the industry.
Online Casinos that Accept Giropay
Casinos that Accept Giropay Deposits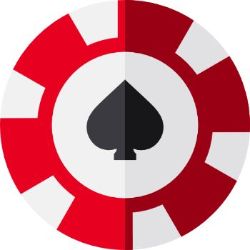 There are over 500 online gambling sites that accept GiroPay as a deposit method. We have listed some of the most reputable online casinos on this page so that players can easily find them and get started playing with GiroPay.
We also provide a breakdown of how to make your first deposit using this payment method. The online casinos that accept GiroPay deposits do also accept numerous alternative deposit methods, so players have plenty of options when depositing or withdrawing at these sites.
The Story Behind Giropay
GiroPay established itself as an online payment method in 2005. It was founded by Postbank, the German Savings Bank Group, and the German Cooperative Financial Services Network. The company strives to remain at the forefront of secure payment technology by continuously developing innovative verification solutions. Since its inceptions, GiroPay has become interwoven with e-commerce in Germany.
More than 1,500 municipalities, authorities and city councils trust this payment service and use it for online transactions. There are more than 1,500 participating banks that incorporate GiroPay as a payment option for their clients, covering over 85% of the German banking market.
They have recently launched a new interface that allows users of non-participating banks to use the payment option as well. GiroPay is growing steadily and aims to achieve a 100% bank coverage in Germany.
Using Giropay in Online Casino
Players are surprised at the simplicity of using GiroPay when making online casino deposits. The online casino provides clear instructions once the GiroPay icon has been selected. The system is currently only used for deposits, not withdrawals. Players are not charged fees from GiroPay for using the service and deposits are funded to the casino account instantly.
Advantages of Giropay Casinos
Here are some of the significant positive features of using GiroPay at online casinos:
No Registration Required
Players who want to use GiroPay to increase the security of their online transactions do not need to register. All they have to do is use their regular online banking authorizations. These include PIN and TAN numbers. TAN numbers are only required for transactions of EUR 30 or more, making it even easier for players who make smaller deposits.
Secure Payments
GiroPay adheres to the stringent security standards of the German banking industry. The consequence is that maximum security measures are imbedded into the payment system. Online transfers, payments, and account verifications are processed by a secure online banking facility. Users can rest assured that 3rd parties will never have access to their transactions or personal account information.
Disadvantages of Giropay Casinos
As with many alternative payment methods, there are a few less favorable aspects to consider:
Linked to Personal Account
While the security benefits of GiroPay cannot be overstated, many players prefer to make anonymous deposits at online casinos. These players may not be interested in this payment option as it is linked to their bank accounts.
Limited Currencies
GiroPay accounts are currently only debited in Euros. This will probably not be an issue for players using this method as they mostly reside in Germany.
Why Choose an Online Casino Offering Giropay
The increased safety of online transactions when using GiroPay adds an extra level of protection for players' payments. Online casinos that offer this option to players are valued as reputable and honest gambling destinations.
Best Giropay Online Casinos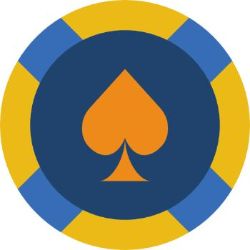 Which are the best casinos using Giropay? Let's have a look.
Bet365 Casino Accepts Giropay
Bet365 Casino has nearly two decades of online casino experience, having established itself in 2001. The casino offers a diverse selection of more than 250 high-quality casino games. It also boasts a world-class live casino for players who enjoy some authentic action.
Sportsbook;
24/7 Support and Live Chat;
Fully licensed.
Play today at Bet365 Casino.
Jackpotcity Casino Accepts Giropay
Players can look forward to impressive withdrawal speeds at JackpotCity Casino. The casino also offers 24/7 support via Live Chat and email. JackpotCity is consistently voted as a players' choice casino, so they are definitely doing something right.
Live Casino;
Over 500 casino games;
Multiple currencies available.
Play today at JackpotCity Casino.
Europa Casino Accepts Giropay
At Europa Casino players have a choice of more than 400 of the best casino games available. The casino launched in 2004 and is operated by Universe Entertainment Services Malta Limited – a well-known name in the online casino industry.
Fantastic sign-up bonuses;
24/7 Customer support;
Support offered in 13 languages.
Play today at Europa Casino.
Casumo Casino Accepts Giropay
Casumo Casino launched in 2012 to rave reviews. Labeled a 'social gaming site' it offers players a unique experience and exciting games. The registration process at Casumo is easy and the casino regularly offers no deposit bonuses to new players who sign up.
Fast payouts;
Over 2000 casino games;
Holds numerous licenses.
Play today at Casumo Casino.
Partycasino Accepts Giropay
PartyCasino is perfect for jackpot hunters as the casino offers a good variety of jackpot slots. There are also over 850 casino games for those that prefer regular video slots and tables. The casino also hosts a state-of-the-art live casino.
24/7 Customer support;
Impressive welcome package;
Well-established and trustworthy.
Play today at PartyCasino.
How to Deposit at Giropay Casino Sites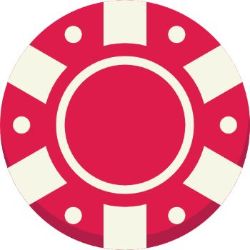 Making a deposit at a GiroPay casino is similar to using any other payment method. There is an additional verification step that has been put in place to enhance the security of the deposit. The deposit procedure may differ slightly from casino to casino, but the steps below outline the regular process:
Navigate to the 'Cashier' or 'Banking' page in your casino account;
Select 'Deposit' and then select 'GiroPay';
Enter the amount you wish to deposit;
Enter the bank account and code details;
Click the 'submit' or 'deposit' button to be redirected to GiroPay;
Enter your details on the GiroPay site and confirm the transaction.
When the steps above have been completed, players should receive instant confirmation and be redirected back to the casino to begin playing.
Fees to Use Giropay to Play Online
GiroPay does not charge its customers any fees for using the payment service. Most online casinos do not charge fees either, however this is at the discretion of the casino. Players should confirm with the casino whether they charge any fees. GiroPay users should also consult with their bank to determine if they charge any additional fees for using this payment solution.
Giropay Withdrawal Speed
Most casinos that offer GiroPay only make use of the service for deposits.
Special Casino Bonuses Using Giropay
There are loads of amazing online casino bonuses available and players can find them all right here at CasinoTopsOnline. These bonuses are not tailored specifically to the GiroPay payment method. However, players who wish to use GiroPay when making a deposit will not be excluded from receiving the bonus at most online casinos. Players can check the terms and conditions of the promotion to be sure that they will receive the bonus. The casino's customer support team will also be able to clarify this.
Trustworthiness of Giropay Online Casinos
This payment method meets high security requirements and uses AES 256-bit encryption under TLS 1.2 for secure transactions. GiroPay online casinos can be counted as some of the most reputable and reliable online casinos available.
License and Address of Giropay
GiroPay is a registered trademark of GiroPay GMBH. The company is entered in the commercial register of Frankfurt am Main District Court under the number HRB 74691. The company's address can be found at An der Welle 4, 60322 Frankfurt/Main, Hessen, Germany.
Using Giropay to Gamble
Players that use GiroPay to gamble online will be surprised by the user-friendly system and fast service. The payments made are secure and supported by most banks. Players do not have to set up a GiroPay account to begin depositing with this payment method. All that is required is a bank account with a participating bank.
The deposit process is the same as with other methods, with the addition of a verification step. Currently GiroPay accounts can only be debited in EUR. Once a deposit is made, the funds will reflect in a player's account instantly and the gambling can begin.
Giropay Casinos FAQs
Can I use Giropay at online casinos?
Yes. There are over 500 online gambling sites and casinos that offer GiroPay.
Is Giropay free to use to gamble?
Yes. GiroPay does not charge a fee to its users. However, there are casinos that charge a fee for making deposits. Players should consult with the online casino support team to confirm if they charge a fee.
Which countries accept Giropay?
GiroPay is currently only supported in Germany.