Julia Attard (Market Manager)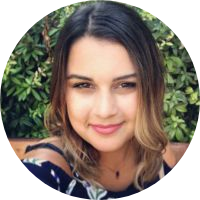 With experience in content management, Julia is passionate about providing information on any updates in the iGaming industry, as well as creating useful and tailored guides to the English-speaking gaming markets of CasinoTopsOnline.
Julia has been working in content management for the past couple of years. Her love for learning, reading and writing pushes her to always try to find new ways to connect with as many people as possible through her writing. As a big sports fan and casino enthusiast, she is consistently monitoring new developments within the iGaming industry including new regulations, bonuses and new casinos on the block!

Watch this space to find out all there is to know about new casinos, thrilling bonuses and promotions, updates on the iGaming industry as well as tips on how to keep your gaming experience safe and fun!
Contact Details of Julia
If you would like to contact Julia directly, please find her contact details below. To contact sales, marketing and for general queries, head to our main contact page. We aim to answer your queries within 24 hours during the week.
Disclaimer
Have you received any contact or strange email from us? Please read carefully the disclaimer below.
It has come to our attention that certain individuals not associated with CasinoTopsOnline have been contacting companies and requesting payments for positions on our site. Please note that we do not work with payments in cryptocurrencies. If you are contacted by these individuals, do not send any money to them and please reach out to accounts-cto@gig.com. For listing queries on our site, please only make contact with the sales team listed here.