UPDATED ODDS! Betting on Brexit: Who Will Become The Next Prime Minister?
Published by Dani on May 31, 2019 IN Promotions, Industry News, Casino Tips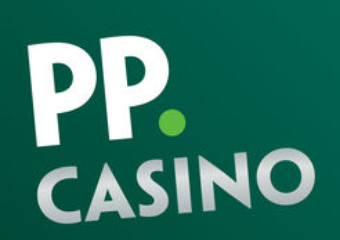 200% Deposit Bonus Up to €200
With Theresa May soon gone, Tory party members elbowing their way to become her replacement and Nigel Farage's Brexit Party causing havoc in the polls, bookmakers are having their work cut out for them. If you are looking to make a pretty penny out of the United Kingdom's political mayhem, then turning to the bookies is your best bet. For some it might seem unethical to exploit the current crisis of the British people and for some it might be a humorous outlet for the frustration and uncertainty that Brexit brings.
When it comes down to Brexit-related affairs, it seems as if everything is fair game to place your bets on. Whether you think Brexit might not happen until 2025 or Article 50 will be revoked before the end of this year, bookmakers like Betfair and Paddy Power are offering punters a chance to prove if they are right.
Who will become the next Prime Minister?
One of the hot topics to bet on ever since Theresa May announced her resignation, is who will take over as Prime Minister. Mrs May hadn't even finished her emotional speech, or the media already erupted with who would become her successor. In the past couple of days, 10 members of her own cabinet have stepped forward to announce their serious commitment in becoming the next Prime Minister. One might say that is a relief, until the lineup is revealed.
Boris Johnson leads the polls, being the clear favourite among bettors with odds stacked at 13/8. The ex-Mayor of London seems to have a good shot at becoming the next PM, according to the tabloid newspapers. However, given the current global political climate, one would assume we only have room for one bleached toupet-wearing buffoon.
Dominic Raab (4/1), Michael Gove (5/1) and Andrea Leadsom (8/1) seem like more sane options when compared to Mr Johnson leading a country. But the bookmakers do not let the odds end there. There is a list of politicians one can bet on, some of whom you have heard, some who are best left unheard. Nigel Farage is in the game as well, even though he has not expressed being candidate for PM yet, with odds stacking at 66/1. With good old Nige at the helm, that would be a surefire way to ban all milkshakes in the country. Throw in Jacob Rees-Mogg (100/1) and you got yourself a hardline Brexiteer bingo.
However, leadership is not only reserved for the Conservatives. We also see Jeremy Corbyn's name on the bet slips, who has a shot at becoming the next Prime Minister with odds at 50/1. The Labour Party leader seems to be on the fence about whether to support Brexit or to remain in the EU. Mr Corbyn has chosen middle ground and will now back a second referendum, essentially letting the people decide for him which banner to rally behind.
If you really want to go out on a limb and think David Cameron is going to make some kind of heroic Hollywood-esque comeback, then William Hill allows you to place a bet with odds at 200/1.

Prime Minister Odds Updated on 20/06/2019
The Tory leadership race is drawing to a close. This week, we've had to say goodbye to Dominic Raab, Rory Stewart and Sajid Javid, like some twisted political version of Love Island. These three candidates did not make it through the fourth round of Conservative Party ballots. With only three remaining runners in the race, and Boris Johnson in pole position without having to lift a finger, the odds are not surprising. Below you will find a summary of the votes each candidate has accumulated, as well as the odds of them winning the Tory leadership race.
Boris Johnson – Votes: 157 - Odds: 1/12
Michael Gove – Votes: 61 – Odds: 12/1
Jeremy Hunt – Votes: 59 - Odds: 16/1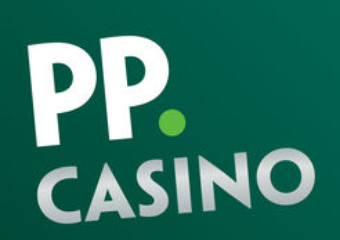 Paddy Power

200% Deposit Bonus Up to €200
Accepts players from GB

Accepts players from IE

Whatever your stance is on the Brexit subject, the future of Great Britain will be in the hands of the next Prime Minister. Having bookmakers offer the opportunity of betting on the possible successor only aids in providing comical relief, if not insight as to what the beliefs of the public are. The beast that is Brexit is not easily tamed, but with the coming of a new PM there is hope of a compromise between the UK and the EU at last.
Fans of sports betting and online casinos alike can find the ultimate in gambling entertainment when playing at EnergyCasino ...
Credit cards (not debit) use on all types of online and offline gambling will be banned as of 14 April. Do you want to know the ALTERNATIVES to credit cards to play online?
Play'n GO have released their brand-new Egyptian adventure which promises to unleash exciting features and big rewards ...
Most Popular