Hi! I'm Robin Storm - Content Team Lead & Author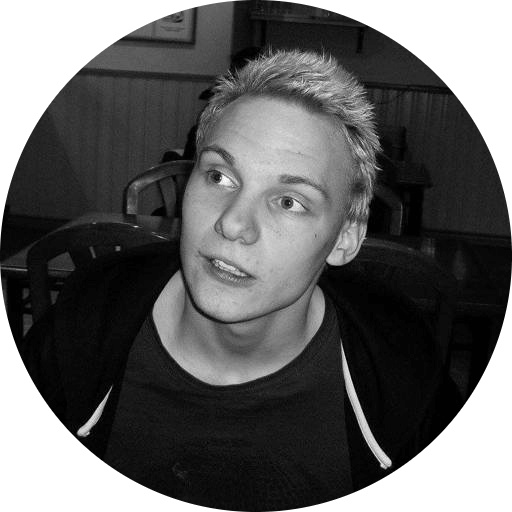 I originally joined CasinoTopsOnline in February 2018 as a Swedish Site & Content Manager and I'm currently based in Spain, but I consider myself to be a citizen of the world.
About Me
I always saw writing as an essential form of communication and a powerful tool for expressing ideas, sharing knowledge, and telling stories. It allowed me to express what I think, feel and experience to others in a meaningful and impactful way.
When I joined CasinoTopsOnline, I already had some knowledge of online gambling through my previous work. This role allowed me to pursue my passion of delivering my honest thoughts about aspects of the online casino world and started focusing my passion on doing my best in testing out and rating casino slot games. My aim is to help players from all around the world learn about the vast selection of games available at their favourite online casino and write guides that help players maximise their playtime and just have fun.
Get in Touch
Whether you're looking for sales, marketing, or for general enquiries, you can find all the information you need on our site on our dedicated contact page. One of our expert team members will get back to you within 24 hours.
If you want to get in touch directly with me, you can contact me via email. I'm also available on my LinkedIn where I share all the relevant updates within the gaming industry.
More About Me
As a Content Team Lead at CasinoTopsOnline, my aim is to ensure that all the content our readers see about online slots is relevant, detailed, and always on top of what is happening in the market. I was immediately intrigued to work for CasinoTopsOnline when I first came across it simply because the site was always relevant and provided its readers with 100% honest opinions and accurate information, which is what I stand for.
My role gives me a more insightful view of the online gambling industry, which means I receive all the latest information about the best slot titles and any upcoming slot games expected to hit your favourite online casino. The best part of working with CasinoTopsOnline is the pure joy of writing about what I find the most fascinating about online gaming, alongside such an incredible team that is always ready to deliver the best content to the site's readers.
While I really enjoy writing and growing my knowledge of online casino games, in my personal life travelling is what keeps me happiest the most. I enjoy exploring all corners of the world and tasting the different cuisines that come from such rich cultures, and if you have to ask my favourite place to be ever? Well, Japan of course! I'm just mesmerised by their beautiful culture, and can eat sushi all day long!
My Top Picks
As you can imagine, there are thousands of games to consider for me to pick my absolute favourite, so this might be a hard one! Right now, Gonzo's Quest is definitely a favourite slot game for me because it checks all the boxes! Not only does it have a fantastic theme and soundtrack to make the experience enjoyable, but the game also comes with an impressive RTP. If I had to pick a second favourite it would definitely be MyStake's Chicken game, which was a really interesting fresh take on online gambling to players all around the world, and we just can't get enough of it.
My Journey at CasinoTopsOnline
Oct 2022 - Present  ▶ Content Team Lead 
(Full-time - Spain)
Sep 2021 - Oct 2022  ▶ Senior Site Manager 
(Full-time - Malta)
Sep 2020 - Sep 2021  ▶ Swedish Site & Content Manager
(Full-time - Malta)
Disclaimer
Have you received any contact or strange email from us? Please read carefully the disclaimer below.
It has come to our attention that certain individuals not associated with CasinoTopsOnline have been contacting companies and requesting payments for positions on our site. Please note that we do not work with payments in cryptocurrencies. If you are contacted by these individuals, do not send any money to them and please reach out to accounts-cto@gig.com. For listing queries on our site, please only make contact with the sales team listed here.