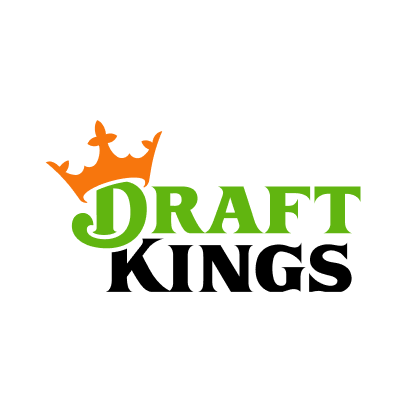 Since 2012
Draftkings Sports Review

DraftKings
100% up to $2000 + $50 Free
DraftKings Rating
Casino Details
Support Details
Payment Details
Responsible Gaming
| | |
| --- | --- |
| Website | www.draftkings.com/ |
| Games | 500+ |
| Languages | |
| Owner | Crown DFS Malta Limited. |
| Launched | Since 2012 |
| | |
| --- | --- |
| Min. Deposit | € 10 |
| Min. Withdrawal | € 20 |
| Currencies | |
| | |
| --- | --- |
| Deposit Limits | Yes |
| Self Exclusion | Yes |
DraftKings Compared to Other Casinos
Introduction to Draft Kings
DraftKings is a unique site that incorporates all aspects of online gambling. There's something for everyone here. With a special emphasis on fantasy sports, DraftKings is one of the very few sites where players can take part in daily tournaments. 
These rewards come with real money bonuses, loyalty points, big cash prizes, deposit bonus, bonus funds, and much more. The site also hosts a fantastic online casino made up of slots and live dealer games. As well as a sportsbook with many traditional sports and tournaments to bet on. 
You can enjoy all this fun anywhere on the go with 3 excellent mobile apps for popular devices. There's a fantastic welcome offer waiting for you when you sign up. You can visit the site now and get the process underway by clicking the button below. 
Daily Fantasy Sports on Draft Kings
Daily Fantasy Sports or DFS is a form of sports betting where players will create their own team for a sport, made up of different players from real teams. This fantasy team will earn points based on the performance of the players in real life. So if they combine their favorite players across the NFL into one team, for example, this will then create a team that earns points based on each real-life game that those players take part in. 
The more points the player gets, the better their fantasy team performs, and the more they can win.
How to play on Draft Kings
Getting started with the game is easy. Here's a step by step guide with further detail below:
Create an account on DraftKings and if you want to play on mobile, download the DraftKings app.
Pick a daily fantasy content, and draft your team from the sport's best players.
If they perform well in real life, you'll get points and win!
As DFS is daily, you'll be able to create a new line-up every day, with no league locks over a longer contest. 
Cash prizes are paid out daily, and you don't have to be first in the leaderboard to win – you're just ranked against other players who are also taking part in the drafts. Want some tips on how to better pick a sport and draft a team? Check out more information below.
Create a Contest in DraftKings
You will first need to pick a sport and this can be done from the lobby section. The sports available will depend entirely on the events that are happening on the day. For instance, if you choose football (soccer), you will be prompted with a choice of all the available matches of the day. Remember, even to play on this casino, you must respect the minimum gambling age in the US.
Picking The Contest
Contests can either be public or private. The public contests are open to anyone and can either be a head-to-head contest or multiplayer. The multiplayer option allows the creator to pick the prize structure, given that there are three or more participants in the contest. Private contests, on the other hand, are by invite only and will not be posted in Draft Kings' lobby. Private contests are ideal for a group of friends who want to take their knowledge of the game and their fantasy sports skills to the next level, while at the same time being granted bragging rights.
Contest Details
The contest creator is given a number of options regarding the number of contestants in the game, which can be as little as three (multiplayer option) up to a maximum of 200 players. The entry fee starts from one dollar and can reach heights up to $10,600.
When creating a contest, you also have the option to decide on how the prize structure is going to be divided. The options available will depend on the number of players in the contest. For instance, when creating a contest of 10 entrants, the prize structure could either be 50/50, winner takes all, top 2, top 3 or top 5. The last and final step to confirm your contest is to make sure you have enough funds in your account to cover the entrance fee. Once the contest is created, you can proceed to add the participants.
Contest Types
Every sport has a number of different contest types to choose from and these vary depending on whether it's a team or individual sport. The following are contest types available to choose when picking team sports.
Showdown - This allows players to create their own team from one game, while staying under the $50,000 salary cap.
Classic - Players will need to create an eight-player line-up while staying under the $50,000 salary cap.
Tiers - Most commonly used in basketball, the Tiers option has a no salary format and gets players into the game far quicker by selecting one player from each tier.
Create Your Own League
Many fantasy sports fans across the world are used to the traditional season-long setting and it would be ludicrous if DraftKings didn't have this option available. Players are given the liberty to create their own league and the league creator will need to invite members either by inserting their DraftKings username or by email.
The season-long league requires more dedication, time and effort while using strategies that will stand the test of time. The budgets, salary and expenditure will all need to be accounted for meticulously, otherwise players run the risk of running out of options.
DraftKings Bonuses
DraftKings offers deposit bonuses and welcome bonuses, offering up to $500 on the first deposit when they register. This is a 100% match up to your $500, and is given to you when you deposit as little at $5 to get started – not bad! With this $500 in site credits, you can get started playing as soon as possible with double in your wallet.
Further bonuses can vary, with different prizes available for participants depending on which sport they've created a fantasy team for and how well they perform, daily prizes, and even loyalty program prizes according to how much you've played on DraftKings, as a reward for their continued enjoyment of the website.
DraftKings are not kidding around with their promotions. The 'Promos' drop-down menu is guaranteed to leave you spoilt for choice, ranging from prize pools, unlocking achievements, free entries to events, guaranteed prize pools and so much more. DraftKings promotions are like nothing you've seen before.
They are completely different to the traditional casino bonuses you've read about or claimed at Casino Tops Online. They have no wagering requirements or capped winnings because of the fact that each player contributes towards the prize pool through ticket entries.
Promotions at DraftKings are seasonal and depend entirely on the events that take place at a particular time of the season, but to paint a clearer picture of what to expect, we'll delve into more detail about some of the guaranteed prize pool promotions.
100% up to $2000 + $50 Free
Get bonus!
DraftKings Casino Bonus Code
To play at DraftKings Casino, there is no requirement for a promo code. To collect the bonus for this online casino, register a free gaming account. 
Signing up is really fast and you'll be able to take advantage of this casino's bonuses in no time.
The Knockout King: (MMA) $300,000 Guaranteed, $100,000 1st Prize
If you're keen on combat sports, then this promotion is right up your alley. This promotion sees 100 participants in the prize pool with the first place finisher cashing in on $100,000. The second and third place get $40,000 and $15,000 respectively. Players can qualify up to three times for as little as $5 and qualification to the next round will depend on the number of points scored in the bouts.
The qualifiers determine who will earn a ticket to the MMA Knockout King promotion, limited to three entries per participant. The minimum cash prize to be won through this promotion is $500. There are over 10 promotions that run simultaneously at DraftKings, with most of them having guaranteed prize pools, however, the action doesn't stop there.
Daily Rewards
You can earn daily rewards, enter into paid contests for free and boosting your 'Daily Rewards Status Tier' by completing missions. The following list illustrates the types of rewards that can be earned, simply by participating in DraftKings events.
Crowns: Every $1 spent on DraftKings earn you a one Crown, which in turn will determine your Daily Rewards Status Tier, which can be used to enter contests or buy merchandise;
Levels: Experienced players can earn experience points, or XP, which not only increases your status level on DraftKings but also gives players bragging rights relating to their achievements;
Contest Tickets: Contest tickets allow players to enter some of DraftKings biggest events, without having the need to spend a dime. All contests give players the opportunity to win huge cash prizes;
DK Dollars: The most prestigious of them all as they act as cash when entering any contest. DK Dollars can be used on all competitions, in all sports.
The opportunities are endless at DraftKings, ranging from daily missions, which earn you a significant number of Crowns, to daily rewards which improve your Daily Rewards Status Tier. Individual achievements have been set up for PGA, NHL, NBA and MLB. For instance, one NBA achievement that earn players 25 Crowns is the 'Playoff Baller', where players need to play total NBA Playoff days played with at least one paid NBA lineup. The milestones, achievements and rewards are endless and for every friend that is referred to DraftKings, both parties will receive a $20 Fantasy Golf Millionaire Ticket.
VIP Program
There isn't a VIP program at DraftKings, the site does have a loyalty program though. This works with players completing daily missions to get rewards of cash prizes, merchandise, and entry into tournaments. 
Development of DraftKings
DraftKings was established in 2012 and was born from the dreams of 3 seasoned fantasy sports fans. The site was launched from a spare bedroom in Massachusetts and quickly became well-known internationally. 
In 2020 DraftKings began to trade as a public company on the Nasdaq stock exchange under the new name of 'DKNG'. The company launched its own charity 'Tech for Heroes' in 2019 and has since raised over $500K for military veterans.
DraftKings began life as a fantasy sports only betting site but added online casino and sportsbook to its resume over the years. It has also developed 2 mobile apps and revamped its theme several times.
Sports Offered at DraftKings
DraftKings offer DFS for a number of different sports. These include Football, Basketball, Baseball, Golf, Hockey, NASCAR, MMA fights, Soccer, EuroLeague Basketball, Australian Football, Tennis, and the XFL. They also offer esports DFA for games including CS:GO, Rocket League, Call of Duty, and iRacing. Lastly, you can even take part in DFS for College Football and Basketball.
Traditional Sports
There are a number of different traditional sports available to create teams and leagues for on DraftKings. Here's a selection of the available traditional sports you can find!
Football: Picking your favourite players from the NFL lineup won't be tricky for anyone who's invested in the latest football tournaments – with these all available for picking in DFS, it makes for some fantastic game choices.
Basketball: With the league being high on action and excitement, you'll be able to make your pick from some of the biggest league players.
Baseball: Straight from the green, some of the best players and pitchers can form a team that knocks it out of the park in your DFS selection.
Golf: With a roster of so many exacting and talented players, the choices in golf DFS can be tricky, but the rewards can be great.
Hockey: With the NHL and other leagues being wildly popular across the globe, hockey games are a must for fans and also for newcomers looking for great sporting events through the winter months.
Nascar: A fan favourite with skilled drivers and high stakes as well as high speeds, it can come down to a fraction of a second for DFS fans who want to get in on Nascar action.
MMA: Fighters can have a well-recorded history with set strategies, but upsets on the night and split-second decisions can have a huge impact on the outcome of matches, making this one an exciting prospect for DFS players.
Soccer: With leagues spanning weeks or your choices depending on the outcome of a day's matches, a lot can happen in Soccer and it's available year-round, so it's popular with players for a reason.
EuroLeague Basketball: The NBA might be more of a household name but the EuroLeague is huge in Europe, and plenty of players aim to get a slam-dunk team set up for their DFS.
Australian Football: As loved as soccer and as high-energy as American Football, Australian football is one for players who like exciting games which are quick to change, making for edge-of-your-seat DFS prospects.
Tennis: Quick action and big names makes for exciting Tennis DFS, and fans of the US Open, Australian Open, French Open, and Wimbledon will always find interesting prospects to choose.
XFL: The XFL aims for quicker games than the NFL, but with just the same amount of action! Making an interesting switch from the better known NFL, players can put together wild teams.
DraftKings Mobile Casino App
For an unparalleled mobile experience, we highly recommend downloading the DraftKings mobile app, with a dedicated and separate mobile application for Canadian and European players. For players in the United States, DraftKings has three separate mobile applications:
Sportsbook App;
Fantasy Sports App;
DraftKings Live App.
All of the mobile apps described above are available at Apples' App Store and Google Play for Android devices, much like many other mobile casinos and sportsbooks.
Register at DraftKings
Do you want to play now DraftKings? Registering at DraftKings casino is very simple and takes a few minutes. Recommended for those who can't stand long and tedious casinos registration forms.
Click on "VISIT" to redirect to DraftKings casino;
In the registration screen enter your personal details;
Keep your ID card next to you;
Enter a valid email because you will need to confirm the account.
DraftKings Sportsbook
Fantasy sports is nothing short of entertaining, with lots of possibilities and opportunities to win big, but DraftKings sportsbook platform really pushes the envelope. From Soccer to American football, to tennis and combat sports, you're guaranteed to be delighted with the sports selection. Apart from having very competitive odds, punters will also be able to bet on lower leagues, competitions and season-long bets (outright bets).
Live betting is a big part of DraftKings sportsbook platforms. If you've never heard of live betting before, it gives players the opportunity to bet on matches as the action unfolds, all in real-time. Live betting has many advantages, with the main one being able to counter-bet any pre-match losing bets. It also allows players to asses the game for a while before placing any bets. Sometimes, the first 15 minutes of any game can determine the pace and direction, resulting in punters making more 'educated' bets. You can read our full review of DraftKings sports here.
DraftKings Deposits
The best ways to deposit money to your DraftKings account is through card or through PayPal. DraftKings accept most major credit cards, so you should have no issues adding money to your account to play with.
What's

hot?
16 different promotions and bonuses, fantasy leagues covering all the major sports and competitions.
DraftKings Withdrawals
Withdrawals from DraftKings are always made back to the same card and bank account that you deposited with. You simply submit your withdrawal request with DraftKings and you'll be able to take your money out when you win. Withdrawals can take 2-8 business days to appear back in your account due to bank processing times, and withdrawals are processed between 9am-5pm.
DraftKings Customer Support
If you're new to fantasy sports and are unsure about certain aspects of how the site works, head down to the frequently asked questions section, where you'll find a range of topics that many newbies have in common. Topics range from DraftKings basics, gameplay and prizes, player rewards, as well as more technical issues, such as deposits and withdrawals.
Getting in touch with a support agent couldn't be easier. While DraftKings doesn't have a live chat feature, they can be easily reached through the form on the 'Contact Us' section. DraftKings has a toll free option available, which can be reached on +1 (877) 659-6066. If you require additional information regarding contests, it's advisable to visit the 'Contest Rules Page'. Here is a map with the headquarter of this company:
DraftKings in the United States
In the United States, DraftKings become one of the most played and beloved casinos to play at. Even if there are many US online casinos with real money games, this platform managed to become one of the hottest trend in the US market. DraftKings is available in almost all US states, whether sports betting is legal or not within your state's jurisdiction.
Final Thoughts on DraftKings
DraftKings has over 8 million users, so it comes as no surprise that the platform is close to flawless. The possibilities are endless when playing fantasy sports and players are showered with freebies and potential to move up in the ranks.
The promotions are like nothing we've ever witnessed before, having multiple guaranteed events which run in the tens of thousands of dollars. Regardless of your preferred sport, Draft Kings ensures that there really is something for everyone, whether you want to compete on a grand level, or prefer private contests.
The sportsbook platform is cutting edge, and offers a multitude of sports from across the world, offering some of the best odds you'll find online. It's blatantly obvious that the creators of DraftKings build all the platforms with the end-user in mind and we cannot think of a plausible reason why fantasy sports enthusiasts won't enjoy this.
If you need answers to any questions, check our FAQs!
FAQ
How do you win at Daily Fantasy Sports?
We recommend getting started by picking a team in a sport you really enjoy and you know well. You can make a selection of players that you think will perform amazingly. If they do perform well in their real games, then you will earn points. The more points you earn, the more chance you have of winning! You don't need to be number 1, but you often need to hit a minimum threshold.
How does DraftKings work?
You will first need to pick a sport and this can be done from the lobby section. The sports available will depend entirely on the events that are happening on the day. For instance, if you choose football (soccer), you will be prompted with a choice of all the available matches of the day. Remember, even to play on this casino, you must respect the minimum gambling age in the US.
How to win on DraftKings?
By competing in contests and winning them. There are many options to choose from.
At DraftKings, players will be able to compete in Daily Fantasy Sports, which is very similar to season-long fantasy sports, but with the added benefit that every matchday gives players the opportunity to cash in on big prizes. There are many options to choose from when playing daily fantasy sports at DraftKings and the following is a quick walkthrough on how to get started
DraftKings player reviews
Write a review for Draftkings Sports Review
Your reviews help other players find the best casino sites and games to play. Please be honest with your feedback and rating. All submitted reviews will be checked by CasinoTopsOnline quality control team. Submissions that do not follow our review guidelines will not be posted.