Costa Rica Gaming Commission and Casinos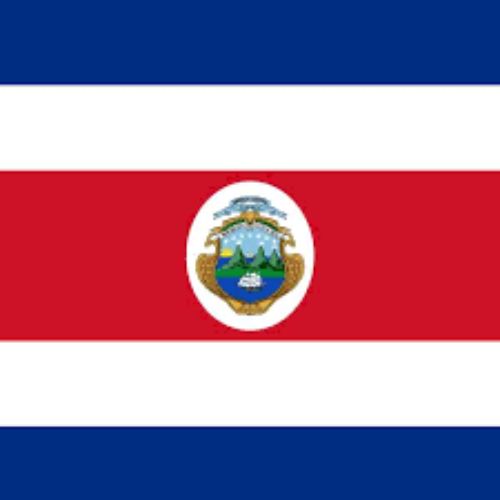 Even though online gambling is actually illegal for the citizens of the beautiful Central American country of Costa Rica, there are over 400 online casinos that are registered with a licence there.
So how does that work? 
Well, this is certainly one of the strangest casino licences (if we can even call it a licence…) out there and that's why we're here today. 
There's a lot of mystery surrounding the legality of the Costa Rica casino licence so we're going to put a stop to that and explain everything you need to know about this licence.
Online Casinos With Costa Rican License in 2022
The Costa Rica Gaming Commission
Here's the weird thing: the gaming commission of Costa Rica doesn't exist. The law changed in 1922 to ban all forms of gambling in the country, and for the past 100 years, it's stayed that way except for land-based casinos, which are allowed to operate within hotels only.
So how are there online casino sites licensed in Costa Rica? That's the question we need to answer today. Because it's not just one or two rogue ones. There are as many as 400 Costa Rican online casinos!
How can there be a licence without regulation? Well, it's very odd, but it does happen—kind of. In Costa Rica, they consider online gambling to take place where the transaction happens as opposed to where the site is hosted. Transactions can be a bit tricky, and that's why online casinos that accept Bitcoin are popular in the country.
While it's illegal to participate in online casino gaming in Costa Rica, you can still host an online casino website. You won't be able to use it for yourself while you're actually in the country! Strange, right?

How the Costa Rica Gaming Commission Works
Because online casino gaming in Costa Rica is illegal, the Costa Rican government doesn't consider itself to have any need to regulate anything. That's why there is no Costa Rica gaming commission in the first place.
This might seem problematic at first glance, but it does seem to work for them. The citizens of Costa Rica know that if they want to participate in quality online casino gaming, they'll need to go to another country. So they don't even try! 
Some Costa Rican online casino gamers try to access online casino sites in the country by using a VPN. This means that it will appear like they are in a different country. Of course, this is illegal, but it is technically a way around it for those who like to be a little risky in that country.
What the actual casinos do is completely up to them. So, when it comes to online gaming in Costa Rica, you'll need to proceed at your own risk! 
Protecting the Players' Funds
One of the issues here is that online Costa Rican casinos don't necessarily need to look after the money that belongs to the players. This carries a bit of risk as it technically means that casinos could get away with withholding on returning withdrawal requests.
While the theft of money is still legal in the country (of course), it's a bit more tricky for it to be reported and for casinos to be prosecuted as there isn't a body set up to deal with this kind of thing. You'd need to go to the police if it happened to you.
One more law is that online casinos in Costa Rica need to abide by money laundering. In Costa Rica, as in many other countries globally, money laundering is considered a very serious crime. If an online casino site (or any other business or individual for that matter) were to be found to be doing this, they would be in a whole lot of trouble.
However, the Costa Rican government goes one step further to distance itself from the funding side of things. It requires that any online casinos that register themself in Costa Rica do not use local banks in the country for their funding.
If you set up an online casino in the country, you'll need to bank internationally. That can get a little confusing on the tax side, but it can be done. These days, there are a lot of international banking options.
Costa Rica Licence Application
The Costa Rica casino licence isn't a licence. It's more of a"toleration'" The Costa Rica government "tolerates" the no deposit online casino sites operating there but doesn't hand out a specific licence. Of course, you won't be able to offer your services to Costa Rica residents if you decide to do business in the country, as online casino gaming in Costa Rica is illegal for those who live there.
The body that you'll need to register with to set up your casino business in Costa Rica in the first place is called the Costa Rican Ministry of Commerce, Industry and Economy. So, the first step is to reach out to them.
You'll need to provide the ID of each employee of your online casino, the ID of the company itself, the deeds to the land you have purchased in Costa Rica, and your tax certification.
There are only small fees to pay if you wish to do this and that's a good thing. Plus, the taxes on businesses (including online casinos) in Costa Rica are really low, so you'll be saving money there if you decide to go down this route.
How to Make a Complaint via the Costa Rica Gaming Commission
Here's where it gets a little tricky for the players. Making a complaint is impossible unless you go to the police!

Finding a Safe Costa Rica Online Casino
For the players, this is the most important bit. And here's why. Online casinos in Costa Rica can be hard to trust. Because there is little to no regulation on the activities of these casinos, how can we know whether they are safe or not?
Based on that premise, not many people are willing to sign up for Costa Rican casinos online in the first place. There aren't many brand new online casinos in the country. But perhaps there are one or two things we can do to get around that…
Read the Player Reviews
Here's something you really will need to do if you wish to play with a Costa Rican online casino. Because the casinos will be more difficult to trust, you'll need to go the extra mile to establish that trust, and one of the best ways to do that is by finding out if other players have been able to trust the sites.
Although this might not be as easy as it sounds, because of the reluctance of players to sign up for Costa Rican casino sites, it might prove to be a bit tricky to find the reviews from the players in the first place.
A good first step to finding these casino reviews would be to search the casino's name on Google, followed by the phrase 'player review'. There, you'll be likely to find message boards and such that discuss the activities of the casinos.
We also recommend staying clear of 'professional reviews'. The reason is that a lot of these can be faked or biassed. Sometimes, the casinos themselves will pay for a good review or have a team member write the review to lul players into a false sense of security, which can be very dangerous. Here are some casinos with this license:
| Ranking | Online Casino | Costa Rica License | Our Score |
| --- | --- | --- | --- |
| 1 | Bspin.io Casino | Yes | 10/10 |
| 2 | Bitcoin Games Casino | Yes | 9/10 |
| 3 | Wild Vegas Casino | Yes | 8/10 |
| 4 | Olf Havana Casino | Yes | 7/10 |
| 5 | Prism Casino | Yes | 8/10 |
| 6 | Club Player Casino | Yes | 6/10 |
| 7 | Slot Madness Casino | Yes | 9/10 |
| 8 | Dreams Casino | Yes | 7/10 |
Check the Terms and Conditions
Another crucial step is to read the terms of any bonus online. Costa Rican casinos might try to woo you to sign up by offering free slots or free cash to play with, but they might also make it tricky to withdraw your winnings through loads of terms on the bonuses.
Responsible Gambling Under the Costa Rica Licence
This is where the problem lies for the players. There isn't such a thing as responsible gambling in Costa Rica. Gambling for Costa Rican citizens is illegal, and the Costa Rican government doesn't feel the need to protect international players.
As a result, the reputation of online casinos in Costa Rica isn't good. And it's only getting worse as some bad casino sites make a poor name for the country as a whole. That's not a good place to be!

Our Opinion on the Costa Rica Licence
There are some heavy pros and cons to the online casinos of Costa Rica. Most of the pros fall on the side of the casinos themselves, although some of the cons for the players do turn into cons for the casinos as well.
Because there are no regulations on the casinos in Costa Rica, they can almost get away with anything (within reason). As a result, the reputations of the casinos have been tarnished.
It's not all bad for the casinos, though. They can benefit from low taxes, a lack of fees and the ability to act without being regulated, making life a lot easier for them. Swings and roundabouts!
Costa Rica Casinos FAQs
The Costa Rica casino situation can be confusing, so here's a little question and answer session to get to the bottom of things.
Is online gambling legal in Costa Rica?
No. Online gambling is illegal in Costa Rica for the people who live there. However, online casinos can operate in the country. But only for people who live outside. Strange.
How many casinos are there in Costa Rica?
There are a handful of land-based casinos in hotels in Costa Rica.
What is the Costa Rica Gaming Commission?
There isn't one! The only body who gets involved to any extent is the Costa Rican Ministry of Commerce, Industry and Economy. They're in charge of businesses.
Where can a Costa Rica gambling licence be used?
Anywhere in the world except for countries where online casino gaming is illegal, such as Costa Rica itself!
Is sports gambling legal in Costa Rica?
Nope. Just like online casino gaming, sports betting is banned in Costa Rica as well.
Is there gambling in Costa Rica?
The only gambling that takes place in Costa Rica is based on land in a selection of hotels.
What are the drawbacks of a Costa Rica gambling licence?
The lack of regulation means there is a lack of trust from the players for online casinos in Costa Rica.
How do I tell if a Costa Rica gaming licence is fake?
There isn't actually a Costa Rica gaming licence so there isn't really anything to check! You can reach out to the Costa Rican Ministry of Commerce, Industry and Economy if you want to check a business licence there.