Casinos without Registration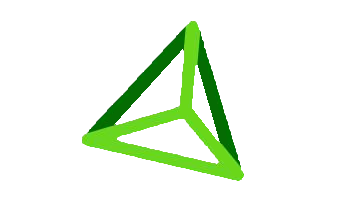 Currently one of the hot topics for players based in Europe, namely Finland, Sweden and Germany; online casinos without a registration process is a welcome new feature on the market. These types of casinos are few in number at the moment, but seem to have become the standard for new casinos to keep customers satisfied. Nowadays, the world around us moves fast and we don't have time to fill out lengthy registrations forms or be bothered with uploading personal documents. This is where the speedy convenience of no-account casinos come in. 
Quick Overview of No Account Casino information
Here you will find a quick overview of what no-account casino are all about. Since this a rather new feature in the casino industry, we're giving you some highlights on what makes no-account casinos tick. A casino without registration can be identified by the following features and benefits:
► No-account casinos use BankID as a verification method when signing up.
► The process of signing up at a no-account casino takes literally less than 10 seconds. 
► The BankID verification process is only offered by Trustly.
► Only German, Swedish and Finnish players are able to register at no-account casinos (for now).
► All deposits and withdrawals are instant at no-account casinos.
► Non-European players will have a hard time signing up at this type of online casino, if they are able to sign up at all. 
What are No-Account Casinos / Casinos without Registration?
The name speaks for itself; these are casinos where you do not need to complete a lengthy registration form. Instead, you will open an account in just seconds by logging into your bank account or online payment provider. The casino will gather the KYC (know your customer) data through this government application and uses it to instantly create an account within the back-office of the operator. Sounds rather intrusive? No worries, on this page we will go through the pros and cons of casinos without registration.
An online casino without registration combines two significant benefits: a speedy sign-up and conveniently fast payment processing times. Once you have connected to the Pay 'n Play provider, your casino account is automatically created in the back office of the online casino your are playing at. This means that your deposits, winnings and withdrawals all go through this system that is connected to your BankID or Trustly account. This also means that any deposits and withdrawals you make are instant. 
How do I play at a No Account Casino?
Since late 2018, this trend has been the new and exciting gimmick online casinos use to get players to sign-up (or rather, not sign-up). The player can simply sign up by depositing directly through BankID, should this service be available in your country. While currently only being an incentive used by governments in Germany, Finland and Sweden, the BankID identity verification method is what makes this type of speedy registration possible. 

For players from these countries, all their personal details are already linked and verified with BankID. This means that, when a players wants to start playing at a no account casino, they simple need to connect through the casino to site to their BankID portal. This immediately creates an account for them within the back office of the casino without having to fill out the registration form, since all the information is already stored in the player's BankID account. 
The registration process at a no-account casino only take the following 4 steps:
Simply click on the "Play Now" action button at any online casino offering this registration methods. 
Make your first deposit by selecting your preferred bank. 
Complete the deposit process by verifying your identity through BankID
You are ready to start playing!
Another feature of a no-account casino is that you can simply close your browser when you're done playing and continue where you left of when you visit the website again. Your browser (Chrome, Internet Explorer, Firefox), saves your local data automatically through a caching system. This means that you can continue your progress at any time. No worries, you still have the option to log out of your account and log back in using the same BankID or Pay 'n Play details you used to create your "account".
Is it safe to play this way?
According to Trustly, the mastermind behind the BankID registration process, the process is safer than the standard registration process at other casinos. Not only has Trustly put years and years into developing, optimising and perfecting the technology behind this, they also use a identity verification method approved by various government entities. The BankID verification process is not only used by no-account casinos, but many e-commerce websites and banks have started using this method as well. While currently still aimed at northern European citizens, BankID is looking into offering its services to players from all around the world. 
The BankID website states that through BankID, the players uses its own digital signature to conduct transactions, and digital signatures are always legally binding and unique to the user. This means through careful encryption on both the casino website and the BankID application, the user will have their own unique account that no third party will ever be able to access. 
How do I know if a No-Account Casino is legit?
Nobody wants to end up at a fraudulent online casino, that's for sure. There are several signs one can look out for when picking the right casino without registration for you. 
First of all, you will need to verify if the online casino you wish to play at is in possession of a valid licence issued by the Swedish Spel Inspektionen (the Swedish gambling authority) or any other European gambling legislator (such as the Malta Gaming Authority). It is very important that the casino licence is issued by a European legislator, since casinos without registration are only available in Europe. 
You will also need to look for the Trustly logo in the footer of the website, meaning that this casino has a licence from the Trustly corporation to offer their payment services. And last, you should check if the casino is indeed verified by BankID as well. Usually casinos that are verified will carry the logo of the company in the footer or the registration window will direct you to the BankID website. 
In Which Countries are Casinos Without Registration Available?
Players from Germany, Sweden and Finland are currently the only people who can use the BankID registration method in order to sign up at a no-account casino. Since this feature is extremely new to the industry, not many online casinos have taken the steps to implement BankID into their registration and payment methods.
In order to keep player's accounts secure and bar third parties from having any kind of influence, the casino can only offer payments through Trustly. This is because Trustly uses a unique payment platform that they do not want compromised by any kind of outside influence. So this means that the casino will not be able to offer alternative payment methods like Instadebit for Canadian players, or Skrill for British players, making it very hard for non-European players to use any no-account casinos. 
Will this feature be available for more countries in the future?
Most definitely yes. But the road towards being able to register with no account at an online casino is going to be long and complicated. Since the process requires players to sign up through BankID, which is currently a government-approved method only available for northern European players. This means that BankID or any equivalent identity verification system needs to become available for the rest of the world as well. This is easier said than done, because BankID uses data that is obtained through the person's social security number and other government-owned sensitive information. However, given the convenient and secure nature of the application, it seems to be a relevant topic to invest in for many countries and entrepreneurs alike.