Mike Lorente (Author)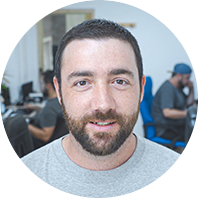 Mike has worked as a freelance writer, focusing mostly on writing reviews and opinions on online casinos.
In these past years, he has come to know in-depth how casinos operate and what to look for when choosing a casino. He is always happy to share new tips and strategies aimed to help you in your gaming journey.
Based in Spain, Mike is a specialist in casino games and a master when it comes to online slot machines, sharing his strategies and tips on our website.
If you are ever stuck on finding a new casino to play at, Mike has got you covered with his in-depth knowledge on how online casinos work and what to look for when choosing one. 
Mike has written several key pieces, from the latest updates and new game launches to tips and guides to make your gambling experience as best as it can be. He makes it his mission to deliver information about everything that is happening across the largest casinos in the world.
Contact Details of Mike
If you would like to contact Mike directly, please find his contact details below. To contact sales, marketing and for general queries, head to our main contact page. We aim to answer your queries within 24 hours during the week.
Disclaimer
Have you received any contact or strange email from us? Please read carefully the disclaimer below.
It has come to our attention that certain individuals not associated with CasinoTopsOnline have been contacting companies and requesting payments for positions on our site. Please note that we do not work with payments in cryptocurrencies. If you are contacted by these individuals, do not send any money to them and please reach out to accounts-cto@gig.com. For listing queries on our site, please only make contact with the sales team listed here.