Giuseppe Faraone (Author)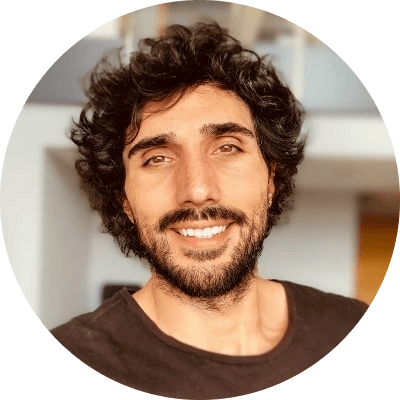 Based in Valencia, Spain, Giuseppe gave up Milan for sunny shores. New licenses, new casinos, new bonuses, new games - there's always something to write about.
Being so close to the action in the gambling industry, he's on top of any new developments the minute they come through the door. Aiming to deliver updates and comprehensive information to you, he does his best to test out and rate what he reviews thoroughly.
With years of experience as a copywriter, including dipping his toes into online casinos and the industry, he looks to the fun side of money in gambling and casinos to get a thrill that accounting just doesn't give!
From the perspective of someone who's a bit savvy with cash and who knows what players want, all the questions you haven't asked yet have already been answered in his writing.
Or, well, he hopes! Years of industry let him take the reins and lead the way to a valuable, knowledgeable source of information.
Giuseppe is also a book writer. In October 2022, he published his first book called The Untold Story of Online Gambling. You can find his book on Amazon or by clicking here.
Contact Details of Giuseppe
If you would like to contact Giuseppe directly, please find his contact details below. To contact sales, marketing and for general queries, head to our main contact page. We aim to answer your queries within 24 hours during the week.
Disclaimer
Have you received any contact or strange email from us? Please read carefully the disclaimer below.
It has come to our attention that certain individuals not associated with CasinoTopsOnline have been contacting companies and requesting payments for positions on our site. Please note that we do not work with payments in cryptocurrencies. If you are contacted by these individuals, do not send any money to them and please reach out to accounts-cto@gig.com. For listing queries on our site, please only make contact with the sales team listed here.