Yggdrasil Gaming Casinos
Yggdrasil Gaming, like it's namesake, needed strong roots to establish itself so quickly on a very competitive online and mobile developer's market. Online Casinos are not generally keen on taking newcomers to the developers market onto their platforms. Usually, these companies need to start on smaller casinos and slowly build a reputable reputation.
Yggdrasil Gaming has since lived up to the expectations put on it, by producing some cutting edge games, and developing some unique technological advancements, with some being industry firsts. Yggdrasil is a top end developer and provider of superior online and mobile casino games, based on the island of Malta. Yggdrasil specialise mainly in online and mobile video slots.
Although Yggdrasil is still growing in the market, they have emerged to become one of the industry's most respected and award winning providers, 
Are you ready to play? - Below is a list of all top-rated Yggdrasil  Gaming casinos at Casino Tops Online. Play for free or real money!

All games

45

Online casinos

89

Desktop Platform

Mobile Platform

Overall rating

9/10
Best online casinos with Yggdrasil games
Games offered by Yggdrasil Gaming
Yggdrasil is still rather new in the video slot industry, when compared to long-standing companies such as NetEnt and Microgaming, and therefore has only a few offerings available for you to play. What you are assured of, however, is that each offering played will present you with a game comparable to the quality and entertainment offered by the best on the market. 
Yggdrasil offer quality over quantity, concentrating on tremendously meticulous detailing, awesome graphical presentations, great sound, and feature filled games. A number of their offerings make use of HD graphics to give you a crisp and clean playing experience.
Video Slots by Yggdrasil Gaming
Yggdrasil Gaming offers some of the most visually stunning video slots in the gambling industry. While they only release about one video slot a month, their creations get all the love and attention a beautiful slot machine deserves before they release the game. Their dedication to creating stunning artwork instead of making a quick buck is admirable and what makes this software provider to beloved to punters from all over the world. 
Compiling a top three of their best games may be hard, but if you need some recommendations on which video slots by Yggdrasil to try out, then we are happy to send you in the right direction. Below you will find a top 3 of the best Yggdrasil Gaming video slots in our humble opinion. 
Vikings go to Hell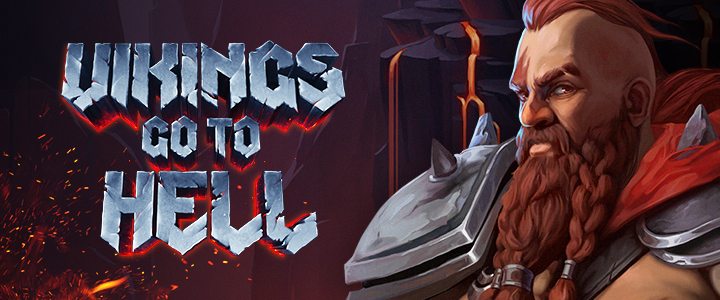 The final installment of the Vikings Go-franchise; Vikings Go To Hell is a thrilling and action-packed slot machine filled to the brim with Yggdrasil-esque features. There are progress bars to be filled, special features to be triggered and the animations come straight out of a Pixar movie. The predecessors of this game are Vikings go Wild and Vikings Go Berzerk, both games follow a storyline that eventually will lead to what the player will experience in Vikings Go To Hell. If you want to know how the saga ends for these brave vikings, you can play the game for free here. 
Wolf Hunters

This Van Helsing style video slot is another visually enticing slot machine by Yggdrasil. This gothic slot is another prime example of how Yggdrasil Gaming manages to suck the player into a fictional world and storyline. The slot uses its flashy animations and sound effects to drag the player back into Victorian-era Transylvania. It's immersive atmosphere has earned Wolf Hunters a spot in our list of top recommended Yggdrasil slots. 
Ozwin's Jackpots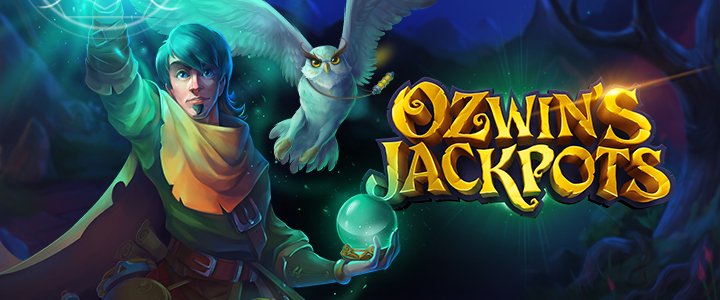 Ozwin's Jackpots is a fixed-jackpot slot that is worth mentioning on our list of top recommended Yggdrasil Gaming slots. Like many of Yggdrasil's games, they are heavily inspired by popular culture such as books, films and series, all with their own unique twist. Ozwin's Jackpots reminds you of a mix between Merlin and Harry Potter and boasts some beautiful artwork and animations, earning its spot on this list. You can play the game for free here, but since this is a jackpot slot, we recommend that you play the game at any of our recommened online casinos that carry Yggdrasil games. 
Live Dealer Games by Yggdrasil
If you thought that Yggdrasil Gaming is a one-trick-pony and only knows how to create slot machines then you're dead wrong. This game studio has also released some interesting blackjack games in recent months. Instead of playing again a "real" croupier (i.e. human), the player will take it up against a digital dealer, which functions on AI. This shows that Yggdrasil Gaming knows how to take a classic casino game like blackjack and catapult it into the 21st century.
Games released by Yggdrasil Gaming that offer this kind of experience are Sonya Blackjack and Lucky Blackjack.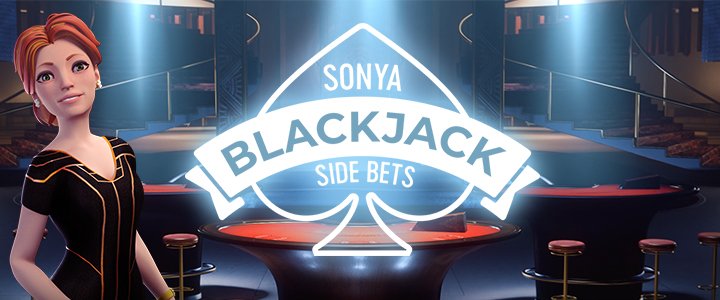 Technological Advancements made by Yggdrasil
So, after the first license was received, the company rapidly set out towards attaining some outstanding achievements. These achievements have raised the image of the Maltese company exponentially, and have led to Yggdrasil having established itself as a recognised leader in the industry at present. 
Yggdrasil Gaming's iSense 2.0 Technology
In 2014 the company acquired the all new ISENSE 2.0 HDMI technology platform, which saw the introduction of HTML design in the gaming, which superceded already being used,'Flash' technology.
This highly versatile platform/engine allowed Yggdrasil Gaming to do anything that they dreamed of on the gaming front, especially when producing video slots. Desktop and mobile versions of a game could now be simultaneously created, saving time, effort, resources, and especially money. It averted the need to duplicate work in order to transform online desktop games into mobile device ready games.
WHAT SETS YGGDRASIL APART?
The company have developed a unique set of promotional tools that drive their brand forward, and keep the casino vendors extremely happy by the exposure offered. Players are also satisfied by way of the extras offered through these tools.
The 'BOOST' tool offers campaigns and missions interlaced through their game offerings. Players are given objectives to fulfil in order to advance in ranking and secure bonus wins on offer through various promotions from time to time.
This is offered on two levels: Either campaigns can be offered exclusively to a specific casino to boost traffic in their vicinity, or the missions can be offered across the Yggdrasil network, offering promotions within specific games on every hosting site holding those titles.
The 'BRAG' promotional tool offers casino vendors exposure on multiple social media platforms. It also allows competitive players to brag about their status on various platforms, like Facebook etc.
The third promo tool is the Yggdrasil White Label Studio, which allows the casino vendor to design and create bespoke games exclusively for their stable through state of the art technology and assistance of the Yggdrasil team.
TYPES OF GAMES
Yggdrasil offers a variety of online game genres, each backed by the ethos and quality rendered by the brand. They offer Online and Mobile Video Slots, Video Lotto, and Scratch Card games.
1. Online and Mobile Slots
Yggdrasil offer online and mobile slot games in around 20 online casinos at the moment, with most of them in the Nordic region of Europe. These all very well made game offerings with themes not presently duplicated by any other competitive rival in the online gambling development arena.
Easy Settings
A great advantage offered to you by Yggdrasil Gaming is the ability to change a variety of game settings to suit your personal preferences. One can easily change options such as: Auto play options, spin spend, ambiance levels, sound effect levels, and even the graphic quality to suite your device or connection limitations. The user interface has been designed to present a game that is easy to navigate, and extremely user friendly for novice game players. The interface is rather similar in all of the Yggdrasil video slot offerings.
Controls to the game are generally situated at the bottom of the screen, in the tray area: 
- At the bottom, first you will find the adjuster for the amount of bet lines played. This is not an option on every game, as some might only have fixed paylines. Each machine will however clearly tell you how many lines are being played.
- Next, you will be able to change your coin value, via the 'Coin Value' selector. With most Yggdrasil machines, the value of each coin credit can be adjusted from between 0.01 to 2.00 Euros per line.
- In the middle of the lower tray, there are 3 buttons placed together. The left hand side one initiates a spin with the highest bet attributed. The middle one will spin with the current bet amount and the the right hand side button will allow you to set how many auto spins you would like to select with the current bet. This last feature is rather handy if you just want to relax and let the computer spin for you, saving you from pressing spin after every turn.
- On the right of the tray, you will be able to view on the display how many coins have been bet per spin. Next to that is a display showing you the balance of your bankroll.
- On top of the button tray you will notice more switches in Yggdrasil slots. These will allow you to view the game rules and other game information that you might want to know. You can mute the sound there too, as well as check the pay tables offered against various combinations. 
- Lastly, there is also a settings menu that can be opened so that you can set various preferences, like: The graphics quality, sound effects, game speed, quick spin options, and advanced auto spin options.
Variety
Although the Yggdrasil games are produced under one banner, the themes and styles vary greatly between titles. Every video slot has a unique and special atmosphere. Things can vary; from the amount of reels and paylines that are present, to the bet limit and overall game mechanics.
There are fantastic features in every offering, but even these differ from game to game. Certain bonuses will be available in some games, and not in others. Other games might not have bonus games, but have exciting base game features than liven up every spin. The trick is to find the game that suites you.
Below there are a variety of 36 slots currently available to play from Yggdrasil:
Jokerizer, Winterberries, Robotnik, Fruitoids, Magic Mushrooms, Pyrons, Reef Run, Cazino Zeppelin, Draglings, The Dark Joker Rizes, Joker Millions, Cyrus the Virus, Chibeasties, Chibeasties 2, Vikings go Wild, Holmes and the Stolen Stones, Doubles, Nirvana, Incinerator, Golden Fish Tank, Seasons, Wicked Circus, Legend of the Golden Monkey, Bicicleta, Legend of the White Snake Lady, Big Blox, Double Dragons, Super Heroes, Empire Fortune, Vikings Go Beserk, Alchymedes, Beauty and the Beast, Power Plant, Sunny Shoes, Spina Colada, and Rainbow Ryan.
2. Yggdrasil Lotto Gaming
'Video Lotto' is another exciting way to win cash online through gambling. Many countries offer a Lottery once a week, but Yggdrasil offers one whenever you want it.
There are two variations of online Lotto Games available through this provider, namely: "Video Lotto," and "Live Lotto."
Video Lotto
This game format is run purely by computer software. Because of this fact, you are able to play the Lotto as many times as you like, and whenever you like, as each draw is generated exclusively for you. An example of such a video lotto game is Lotto 7 Express. 
All you need to do to play is:
- Open the game
- Select your 5 numbers plus 2 joker numbers (the first 5 numbers are between 0-9, and the last 2 numbers are between 1-30). The first 5 numbers decide the winnings and the last 2 numbers are jokers which can multiply your winnings, when matched.
- Bet
- Hit "PLAY" 
Balls will then be tossed about in a virtual video drum and then fall through a shoot to reveal the winning combination. You can speed the jumbling process up by pressing "RAPID PLAY"; here all of the balls will simultaneously be selected and the combination revealed for your convenience.
The greater the number of the 5 digits you can match with the combination, the higher your winnings, which are based on the ratio of your bet. The last 2 balls are joker balls, and each match here will multiple your wins by 7X. In this game wins can amount up to tens of thousands of Euros.
Live Lotto Draw
Here, a daily draw will take place via livestream (accessed online via your computer) like a TV show. Everyone playing this game will be subject to the very same winning combination of 7 numbers. This game offered by Yggdrasil is called 'Lotto 7 Live Draw'.
In this game, bets need not only be placed at draw time, but can be placed well in advance. In fact, you are able to register a profile on the game and set up your bets for either the next draw, or for the next week's draws, and even the next month's draws, if you so choose.
This particular game offers much higher winnings due to the sheer amount of people that take part. Winnings here can go as high as 2.5 million Euros.
3. Yggdrasil Scratch Cards
Traditional scratch and wins cards can be bought at the petrol station or in stores for small amounts of money, yet can yield potentially big wins. Instead of buying these cards at a store, Yggdrasil have launched virtual video cards which can be played online. 
There are a number of scratch card titles available to play. These, like the video slots can also be played for free (to test them) or for real money.
There are 3 catagories of scratch card:
Classic Scratch
These are exactly like the traditional tickets bought at the fuelling stations and stores. These include the titles, Gold Bars Scratch, Lucky Triple Scratch, and Silver Dollars Scratch.
When buying one of these, you will be offered a choice of 5 tickets, from which you can select one to scratch. If you feel that you do not want to take any of these 5 cards, you can request a new selection of 5 cards instead. After selecting the card you will be able to choose the utensil you are going to scratch the card with (either a coin or a ring). Should you not want to move the mouse to scratch the card manually, you are able to select a "SCRATCH ALL" option, and the card will be scratched for you to reveal what is hidden beneath.
Video Scratch
These are modern alternatives to the 'Classic Cards' and are offered in titles like: Scary Money, A Cool Million, Holiday Cash, King for a Day, Piggy Bank, Precious Little Diamonds, and Sabbatical.
These are all themed cards and have a few differences when compared to the 'Classic Cards'. You still get to pick your cards from 5 on offer, but the layout differs. Instead of just scratching one window, you will scratch several. 
- First, you scratch the main window with four squares to reveal you winning number combination.
- Secondly, you scratch the window with the 15 blocks below.
If you can match the numbers in the 15 squares with the above combination you will be subject to a really generous prize.
Jackpot Scratch Tickets
In certain games you will be afforded the chance of winning a fantastic jackpot. These cards offer players the opportunity of massive jackpots, up to millions of Euros.
Other nifty things by Yggdrasil
The beginning of 2015 saw not only the company's second birthday, but also saw the launch of the unique industry first in in-game promotional tools, called 'BOOST.' This product was created to keep both operators happy through promotional elements, drawing players to their platforms in search of Yggdrasil games, and players happy that they could indulge in added benefits over and above normal game features.
BOOST was engineered to keep players coming back to Yggdrasil Gaming offerings to complete milestones, and accomplish various campaigns set up to boost wins. These campaigns were designed to get players to accomplish various objectives in return for rewards.
Most of these campaigns would ensure that the gamers would come back time and time again to complete the campaign objectives. It was almost like loyalty rewards, but only if certain functions were performed. The aim is that BOOST would eventually cross networks.
The end of 2015 saw the realisation of the goal to set campaigns across the network. Here the same campaigns were now available across the network of online casino operators in various countries around the world. So, now no matter where you played an Yggdrasil offering, certain games would have campaigns attached to them in which you could all compete to complete the objectives and win.
Year 2016 witnessed the introduction of an online social sharing tool called 'BRAG.' this system works in tandem with other social media interfaces to give exposure to both the casino operator, and the player, so that rewards and wins could be 'bragged' about on Facebook and the like.
Later on 2016, Yggdrasil Gaming launched "Missions" to the new BOOST promotional tool. Missions would be launched every month within certain game selections. Here specific objectives would have to attained within a specific series of games within a designated time period. This has already increased the popularity of Yggdrasil games tremendously, helping the country to the prestigious award of "Provider of the Year for 2016", due to their innovative and industry changing ideas and developments. 
Yggdrasil White Label Development Studio
Another 2016 launch, was that of Yggdrasil White Label Development Studio. This was developed with the purpose of allowing getting the casino operator (who knows their clients best) and Yggdrasil (who knows games development best) to collaborate on the production of bespoke games, that will be exclusive and unique to that specific operator. 
Operators using the new Studio would be assigned a dedicated team that will fully customise permanent and exclusive content based upon Yggdrasil's award winning technology. Operating clients would need limited technical competence, as White Label Studios would handle the full construction of the game. Using the Studio would also not compromise on the Yggdrasil quality either, as they are loyal to their brand and it's image. Once done, operators are still eligible to receive the BOOST and BRAG promotional tools as well.

Yggdrasil Gaming has won many awards
After only a handful of years in business, the amount of awards under Yggdrasil's belt is really impressive. Four major awards, and a consideration shows that this online gambling new comer punches way above its weight. 
Current awards include:
EGR Slot Provider of the Year 2017
Shortlisted for the "Digital Industry Supplier of the Year Award" at the Global Gaming Awards 2017.
IGA Gaming Software Provider of the Year 2016
EGR Slot Provider of the Year 2016
EGR Rising Star Award 2015
A final word on Yggdrasil Gaming
Yggdrasil is an online and mobile gambling provider who have in a very short time, climbed to the top of the online gambling ladder. Their ingenuity has marked them as a top-end brand with high-end sophistication.
If you want to play a game and experience a high quality game play and a game that is pretty to watch, then look no further than the Yggdrasil Games experience.