UK Gambling Commission and Best UKGC Casinos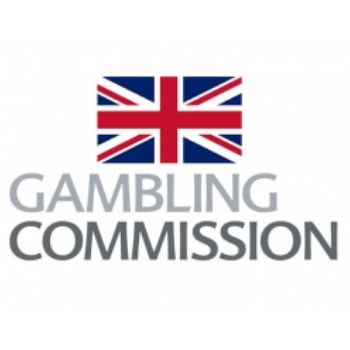 The UKGC (United Kingdom Gambling Commission) is one of the biggest gambling authorities in the world. This would make sense, considering that the UK itself is big on gambling (online casino gaming in particular!).
There are loads of UKGC-regulated casinos out there. So, there must be something pretty good about the UKGC as a company. We're about to unpack everything you need to know about the body, either as a gambler or a casino site owner. Please find below our top picks of casinos, offering the best bonuses available online. 
The United Kingdom Gambling Commission
Compared to some other gambling commissions, the UKGC is pretty new. It was set up in 2007 to accommodate the exponentially increasing popularity of online casino gaming in the UK. However, it does also deal with land-based casinos and betting shops. The UKGC even regulates the activity of the National Lottery!
The main aim of the UK Gambling Commission is to protect the players. That's why it focuses on safer gambling and ensuring that each casino provider operates in a fairway. 

How the UKGC Commission Works
Every single online casino site that wants to set itself up with a UKGC gambling licence needs to ensure that it can demonstrate that it protects its players. To do this, it will have to save each player's money (their casino betting funds), payout all cash in a fair way and only use fair games.
UK online casinos with a UKGC licence will be a safe place to bet. They'll be scrutinised rigorously to ensure that this is the case. If you're a casino game player and you see a UKGC casino licence, you'll know you're in a safe place.
Protecting the Player's Funds
One of the main ways the UKGC ensures the safety of the players who operate in UKGC licenced casinos is through protecting all money that players deposit into those casinos. They'll also ensure that any withdrawals requested by players are paid out within a fair amount of time and without excessive fees.
There doesn't appear to be a particular set amount for the fees limit or the withdrawal time limit. But, the UKGC uses a little common sense. If a casino is thought to be holding onto money illegitimately or overcharging fees, the UKGC is likely to crack down on this behaviour.
Apply for a UKGC Gambling Licence
If you're a UK-based online casino looking for a licence with the UKGC, there are a few steps you will need to take to obtain one. Go through the following stages, and you'll be well on your way:
Go to the UKGC gambling licence application page.
Fill out the details of your UK online casino site.
Wait to hear back from the UKGC for the next stages. They'll need to see a handful of documents from you to proceed.
According to the UKGC themselves, the entire process should take around 16 weeks. They'll need that time to make sure that each online casino site is fit for the licence.
The fees vary depending on which services each online UK casino is offering. The more available, the higher the cost. If you are an online casino site looking for a UKGC licence, be aware that the fees jumped recently. You can check out the fee calculator to get an idea of the costs of your casino here.
How to Make a Complaint via the UKGC
Suppose you're an individual who has noticed something suspicious about a UKGC licenced online casino site, or you've spotted some behaviour from one of them that looks untoward. In that case, it might be a good idea to make a complaint so that the casino site can be investigated further.
To do this, you'll need to head over to the UKGC complaints page. Here, you'll find all the information you could need to make a complaint to them. The UKGC doesn't deal with complaints specifically. They're handled by an independent company called Revolver.
There are no contact details for Revolver; you'll need to go through the motions on their website. However, they are free, so you won't need to worry about paying for a complaint. Most of these casinos are also listed on the GamStop casinos list.

Finding a Safe UKGC Casino Online
Every online casino site with a UKGC licence should have its licence number listed on its website. If you have any doubts about the legitimacy of said licence, you can head over to the UKGC homepage. Here, you can search by business name or licence number to ensure that a licence is legit. If it's not, we recommend reporting it to the UKGC immediately!
Check Out Other Users' Comments
Another good way to ensure the legitimacy of an online casino site in the UK is to hear the thoughts of players who have already used it. You're rarely going to get a more honest opinion than neutral customers. 
There are many good websites online that allow players to post their opinions of casino sites. Check these out to find out if the site looks legit or not.
You can also check out reviews of the casino sites. A lot of these are written by experts who will be able to tell you once and for all whether a UK-based online casino is worth your time or not. That being said, many review sites are funded by the casinos themselves, which seems very unfair! You might have to look up reviews of the review sites at that point… 
There are quite a few legitimate review sites for you to check out, so we recommend making sure you're looking at one of those if you do choose to go down the review avenue. Here are the player's favourite casinos with a UKGC license:
| Ranking | Online Casino | UKGC License | Our Score |
| --- | --- | --- | --- |
| 1 | Mr Vegas Casino | Yes | 9/10 |
| 2 | Barz Casino | Yes | 10/10 |
| 3 | 888 Casino | Yes | 6/10 |
| 4 | Casumo Casino | Yes | 8/10 |
| 5 | Casushi Casino | Yes | 8/10 |
| 6 | All British Casino | Yes | 7/10 |
| 7 | William Hill Casino | Yes | 10/10 |
| 8 | LeoVegas Casino | Yes | 7/10 |
Always Read Each Casino's Terms and Conditions
Every UK online casino site will have terms of use. This is going to be more comprehensive for the bonuses they offer. Make sure you have a good look over this before you sign up for any online casino site. If anything looks untoward, it's worth double-checking with the site or by reaching out for independent help.
You might want to find out if they offer good customer support as well. A 24/7 live chat is ideal, but at the minimum, you'll want to see a phone number or an email address that you can reach out to if you need any help.
Responsible Gambling Under the UKGC Licence
One of the main areas in which the UKGC prides itself is responsible gambling. It wants to make sure that every user of a UK online casino is playing safely. That means protecting those who are financially vulnerable or addicted to gambling.
There's a general enquiries contact number you can call if you want to know more about responsible gambling at online casinos in the UK. It's 0121 230 6666. While there doesn't appear to be an email address for the UKGC, you can reach out to them using their online contact form if you prefer.

Our Opinion on the UKGC Licence
The UKGC gambling licence is certainly one of the more expensive markets. But it's worth it. Especially for the players! The UKGC scrutinises each applicator a lot more than some other licence providers, so in a sense, it is worth more. It'll look better to potential customers if you go down the UKGC route!
It can also take quite a long time to acquire the casino licence, so make sure you prepare for that if you consider getting one of your own. That being said, the application process is nice and easy, thanks to a decent website. All in all, it's a very good licence!
UKGC Casinos FAQs
If you've still got a few things to ask about the UKGC and the casinos operating under it, the chances are you'll find the answers below. Just make sure that you come back for the rest of the article for the rest of the details at a later date!
Is online gambling legal in the UK?
The UK is actually one of the biggest parts of the world for online gambling. It's up there with the likes of Sweden and Australia competing for the top spot when it comes to popularity. So, yes. Online gambling in the UK is absolutely legal!
How many casinos are there in the UK?
Not only is online casino gaming popular in the UK, but land-based casinos are also really popular as well. There are a couple of big chain casinos in the UK, branches of which can be found in most towns. There are actually over 130 total casinos!
What is the UKGC gambling licence?
The United Kingdom Gambling Commission is a body set up to monitor the business of land-based casinos and sportsbooks plus their online counterparts in the country. To do business as a casino in the UK, you'll need a licence, and the UKGC distributes those to the casinos and sportsbooks it thinks are legitimate.
Where can a UKGC gambling licence be used?
The UKGC casino gambling licence can be used far and wide. In fact, it can be used in most countries that allow for legal gambling. However, it's important to note that not all countries allow legal gambling. There are a few, such as Japan, where gambling is completely banned.
Is sports gambling legal in the UK?
Not only is casino gaming alive and well in the UK, but sports betting is too. Once again, sports betting is hugely popular in the UK. Loads of people in the country like to have a bet on football etc.! There are no legal restrictions to sports betting usage other than a minimum age of 18.
Is there gambling in the UK?
The UK is one of the hottest countries in the world for both kinds of gambling: casino game playing and sports betting. That's why the UKGC is such a big deal! It has a lot of work on its plate due to the pure demand of the country.
What are the drawbacks of a UKGC gambling licence?
The UKGC is very vigorous with its licensing. This is great for the players who use UK online casinos, but it's not so brilliant for the casinos themselves. That's because it takes quite a long time for them to secure their licence, and at quite a cost!
How do I tell if a UKGC gaming licence is fake?
The UKGC makes it really easy to check if a licence is legit or not. Just head over to the UKGC homepage and you'll be able to search by licence number or company name. If any casino you search for flags up as fake, we recommend that you report it immediately.