UK Gambling Commission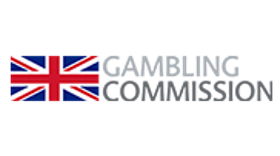 There are a number of regulatory authorities that exist to make sure the world of online gambling is as safe and secure for players as possible, but none have the gold standard reputation of the United Kingdom Gambling Commission. World-renowned for their lengthy and stringent licence application process, detailed regulations and strict enforcement policies, the UKGC awards a licence that many players have come to regard as the pinnacle of the regulated industry.
Read on for full details of the UKGC, including their setup, what licences they issue, the application process and a list of the top UKGC-licensed online casinos.
Online Casinos Licensed By The UKGC
Rank
Casino Name
Rating
Bonus Offer
Secure Link

Top Features

Daily Tournaments
No Wagering
Fast payouts

Payment Methods

Top Features

Fast payouts
Live Casino
Free Spins

Payment Methods

Top Features

Tax Free Winnings
Excellent Support
Low wager

Payment Methods

Top Features

No deposit bonus
Tax Free
Wide choice

Payment Methods

Top Features

Classic slots
Easy registration
Live Casino

Payment Methods

Top Features

24/7 Support
Easy registration
Editor's choice

Payment Methods

Top Features

Top game developers
Weekly Loyalty Bonuses
Multilingual live chat

Payment Methods

Top Features

Easy registration
Fast payouts
Cashback Bonus

Payment Methods

Top Features

24/7 Support
Easy registration
Fast payouts

Payment Methods

Top Features

Free Spins
24/7 Support
Easy registration

Payment Methods

20Bet Casino Visit 20Bet Casino Review
Slots Palace Casino Visit Slots Palace Casino Review
LeoVegas Casino Visit LeoVegas Casino Review
Casinozer Visit Casinozer Review
888 Casino Visit 888 Casino Review
Moi Casino Visit Moi Casino Review
Jackpot Village Casino Visit Jackpot Village Casino Review
MegaSlot Casino Visit MegaSlot Casino Review
Rizk Casino Visit Rizk Casino Review
Captain Spins Casino Visit Captain Spins Casino Review
HeyCasino Visit HeyCasino Review
MegaRush Casino Visit MegaRush Casino Review
Casino Rocket Visit Casino Rocket Review
Dream Vegas Casino Visit Dream Vegas Casino Review
Praise Visit Praise Review
NeonVegas Casino Visit NeonVegas Casino Review
Unibet Casino Visit Unibet Casino Review
NetBet Casino Visit NetBet Casino Review
William Hill Casino Visit William Hill Casino Review
SpinAway Casino Visit SpinAway Casino Review
PokerStars Casino Visit PokerStars Casino Review
Casino.com Visit Casino.com Review
Slotwolf Casino Visit Slotwolf Casino Review
Wheelz Casino Visit Wheelz Casino Review
22BET Casino Visit 22BET Casino Review
LuckyDays Casino Visit LuckyDays Casino Review
Raptor Casino Visit Raptor Casino Review
King Billy Casino Visit King Billy Casino Review
The United Kingdom Gambling Commission Story
The United Kingdom Gambling Commission (UKGC) is a non-departmental public body of the UK government's Department for Culture, Media and Sport that regulates almost all forms of gambling in the country, including the National Lottery. The UKGC was formed back in September 2007 under the UK's Gambling Act 2005 and subsequent amendment, the Gambling (Licensing and Advertising) Act 2014.
The UKGC's mission, as stated on their website as follows: "Our mission is to make gambling fairer and safer. We do that by licensing and regulating in the public interest and providing advice and guidance."
The organisation's vision is to create a fairer and safer gambling market for consumers and the wider public. To achieve this, the UKGC sets out strategic objectives every three years based on their research and analysis of the industry. Their current three-year objectives are laid out as follows:
Protecting children and vulnerable people from being harmed by gambling
A fairer market and more informed consumers
Keeping crime out of gambling
Optimise returns to good causes from The UK National Lottery
Improving gambling regulation
The bulk of the UKGC's remit is to regulate the following types of gambling within the constituent countries of the United Kingdom, namely, England, Wales and Scotland:
Arcades
Betting
Bingo
Casinos
Gaming machine providers
Gambling software providers
Lottery operators (excluding small society lotteries)
Remote gambling (gambling done either online or by phone) that uses British-based equipment
The National Lottery
They do this by issuing licences to individuals and businesses and ensuring that the associated Licence Conditions and Codes of Practice (LCCP) are adhered to. The organisation also takes enforcement action in cases where businesses or individuals fail to follow the regulations.

Licences Issued by the UKGC
The UKGC issues three different types of operating licences for online gambling:
Remote: All online casinos and sportsbooks that plan to advertise and offer their services to residents of the UK must obtain a remote licence
Non-remote: This is pertinent for those operators who run localised sports betting shops or casino
Ancillary: This type of licence is needed by organisations that provide services to online casinos or sportsbooks, such as software providers and games developers
Operators may need a combination of the above to advertise and offer their services to UK residents legally, but they will need at least one of these licences. In addition, individuals may be required to obtain one or both of the following personal licences:
Personal Management Licence (PML): This is required for individuals providing services in the areas of strategy, delivery, operations, finances, marketing, development, compliance, security or IT to gambling operators
Personal Functional Licence (PFL): This licence is required for land-based dealers/croupiers, cashiers, inspectors and those working for security services related to a casino or sports betting shop.
UKGC Casino Licence Process
Prospective online casinos can apply for a UK Gambling Commission licence by completing the application process on the organisation's website. The application process generally takes about 16 weeks, assuming all the required information is submitted correctly.
The UKGC website has a lengthy list of documentation that may be required during the application process, depending on the services that the applicant plans to offer:
Ownership structure diagram
Management structure
Group structure
Share certificates
Articles of association
Certificate of incorporation
Constitution
Memorandum of association
Trust documents
Partnership agreement
Individual identity documents
Policies and procedures (following the UKGC's LCCP regulations)
Customer T&Cs
Rules of play
Copies of gambling licences from other jurisdictions
Policies & procedures - Remote technical standards & testing strategy policies
Gambling software supply details
Software supply method
Operational model map
System diagram for end-to-end process
Bank statements for all accounts for the last 6 months
Business plan
Audited accounts
Profit and loss projections for next 3 years
Proof of funding
Credit report
Annual reports to regulators
Annual returns
Details of bonus/profit-sharing schemes
List of individuals compensated over £200k in last 12 months
Insolvency/administration/liquidation report
Personal management licence application for all relevant and associated individuals
The UKGC assesses the suitability of all applicants in the following areas:
Identity and Ownership: Identity documents for all owning individuals must be submitted
Finances: The UKGC will look into the past and present financial status of all relevant individuals
Integrity: Here, the organisation will be looking for indicators of honesty and trustworthiness
Competence: All individuals relevant to the application will be assessed in terms of their experience, expertise and qualifications about the proposed operations
Criminality: Everyone associated with the application will be subject to a criminal background check
In general, the UKGC wants to ensure that applicants will follow the licence regulations, understand the law as it pertains to the services they plan to offer, and carry out their social responsibilities.
While applicants don't necessarily need to have a company incorporated in the UK to be eligible for a UKGC licence, they will need a UK address that an official representative holds. This address must be held for the duration of the licence period.
A fee is payable upon application, and the annual fee is required within 30 days of the licence award and yearly thereafter.
If the applicant is successful, they will be required to link their website to the UKGC's licence validation page. You can usually find this link as a UKGC logo in the footer of the online casino's website.
Reasons to Get the UKGC License
As you can see, the United Kingdom Gambling Commission takes its regulatory responsibilities very seriously, with numerous documents required to process an operator's application. The organisation delves deeply into the backgrounds of all relevant individuals and requires detailed forecasts and business plans to be submitted. 
In addition, operators are required to adhere to very high standards according to the UKGC's Licence Conditions and Codes of Practice to maintain their licence status, with those failing to do so in line for revocation of their licence and legal consequences.
As a result, the UKGC's licence is regarded as one of the most highly respected in the world. Those who make it through the stringent and lengthy application process stand to benefit from the instant reputation for trust and integrity that holding a UKGC licence carries, which obviously results in an influx of customers. This is the gold standard by which other licensing authorities should strive to operate and the holy grail for prospective online casinos that hope to become a success.

UKGC and Gamblers Protection
One of the most successful aspects of the UKGC is its ongoing commitment to protecting online gamblers. This is done via several avenues:
Compliance and enforcement: The UKGC places a lot of emphasis on licensees to comply with their regulations, with enforcement action taken swiftly upon failure to do so
Marketing and advertising: Strict rules surround advertising, with penalties and suspensions for those who break them
Credit card gambling: The UKGC introduced rules that prohibit licensees from accepting credit card payments to prevent people from gambling with money they don't have
Underage gambling: Licensees must have policies and procedures to prevent underage gambling, warn on their site that underage gambling is an offence, and require that members confirm they are of legal age to gamble
Responsible gambling: All licensees must sign up to GAMSTOP, which is an online self-exclusion scheme that allows customers to exclude themselves from gambling for at least 6 months
Extra measures during a lockdown: During the COVID-19 lockdowns in the country, the UKGC introduced tighter measures to prevent problem gambling, including a ban on reversing withdrawals, no bonuses for those displaying signs of problem gambling, and improved customer support
National Strategy to Reduce Gambling Harms: This new initiative was recently launched to have an even greater impact on the industry.
Alternate dispute resolution: Though the UKGC doesn't deal with customer complaints directly, they do require all of their licensees to use alternative dispute resolution services from approved providers
Pros & Cons of UKGC Licensed Casinos
So how can you decide if a UKGC-licensed online casino is for you? Check out our handy table of the pros and cons; then you can make up your own mind:
Players must be able to play in a safe and secure environment
Games must be verifiably fair
Responsible gaming resources and tools must be offered
Online casino operating funds and player funds must be kept separate
Complaints must be addressed by approved alternate dispute resolution service providers
There aren't as many UKGC-licensed online casinos compared to those licensed by other authorities
Certain bonus offers may not be available due to regulations
Contacting the UKGC
The first recommended course of action you should take if you have a complaint against an online casino is to contact the online casino in question. If your complaint is not adequately addressed, you can escalate your case to the approved alternate dispute resolution service that all UKGC licensees are required to offer. You can report the online casino to the UKGC who will make a record of your complaint and determine whether the site has breached their licence conditions, though it's important to note that they do not handle complaints directly.
Should I Play at UKGC Casinos?
Having read through the ins and outs of the United Kingdom Gambling Commission's remit and responsibilities, the detailed nature of their licence application process and their commitment to making the gambling industry safer and fairer, it's easy to see why they are one of the most highly regarded licensing authorities in the world. 
Online casinos that have gone through the lengthy application process and emerged successfully are instantly labelled as honest and trustworthy thanks to the strict regulations of the UKGC. The continuing regulatory requirements of all licence holders means you can rest assured that joining and playing the online casino will be a safe and fair experience.
A valid alternative for those "allergic" to casino regulators, could be playing games "for fun", such as the popular new sweeps casinos 2022.
UKGC Casinos FAQs
Looking for more information about UKGC-licensed online casinos? Check our FAQS below.
How can I check if an online casino has a UKGC licence?
There are generally two ways of determining if an online casino holds a UKGC issued licence. Firstly, you can look in the footer of the online casino's website for the Gambling Commission logo, which should link to the UKGC website and the licence holder's details. Secondly, you can visit the Gambling Commission's website and enter either the name or the account number of the online casino's operating company into the box on the home page. You'll then be able to see the operator's licence details.
What if an online casino loses its UKGC licence?
The UKGC website lists all enforcement and regulatory action against licence holders so you can easily keep track or search for details of online casinos that have fallen short of their responsibilities.
Which are the best UKGC-licensed online casinos?
Check out our toplist towards the start of this page for the most highly recommended UKGC-licensed online casinos based on our in-depth reviews.