Triple Edge Studios Casinos and Slots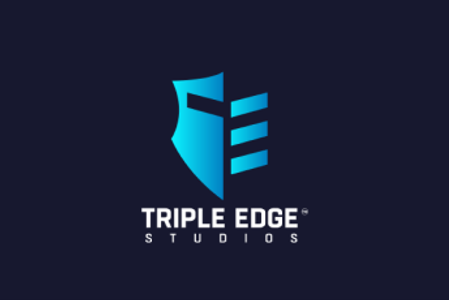 All Games: 73

Casinos: 54

Desktop

Mobile
In the grand scheme of things, Triple Edge Studios could be considered as quite the newcomer to the iGaming scene when compared with other brands. Yet, working alongside the Microgaming developer, it has managed to ascend quite quickly through the rankings, making a name for itself as a fantastic software provider. It first came to light at ICE Totally Gaming in 2018, and it has never looked back. Let's learn more about Triple Edge Studios.
Online Casinos With Triple Edge Studios Games
Story Behind Triple Edge Studios
The ICE Totally Gaming event in London every year is one of the biggest gatherings of developers. It's where they set out their plans for the upcoming gaming year, and it can exhibit some intriguing innovations for people to see. 
At this event in 2018, Triple Edge Studios was unveiled to the world. Having signed into a deal with the well-known and respected Microgaming brand, things were undoubtedly starting at a great level for the studio. Through this partnership, Triple Edge Studios was to create and supply Microgaming with online content for markets outside of the United States of America. And it was this that led to its first official release in the form of the Playboy Gold slot.
That deal with Microgaming has been ongoing since 2018, and Triple Edge Studios has released several games through the bigger developer. Yet it has not moved away from supplying other developers with games. It seems as though Triple Edge Studios doesn't want to be known as a brand within the industry but more so as a game producer whose content is distributed via other big names. And that's the niche route it has taken, leading to a lot of success.

Present and Future of Triple Edge Studios
The primary focus of Triple Edge Studios as of late has been the same as it has throughout the company's existence – to create the best online slot games for other brands. 
And this type of operation is likely to continue in the same vein as the months and years go by, with the company seemingly satisfied with working this way. It has released slot games within the past few months, including Legacy of Oz, Ancient Fortunes: Poseidon WowPot! Megaways and Cash 'n Riches Megaways. Earlier in 2022, the company's Market Readiness and Logistics Lead, Mike Bauerlein, mentioned that another Ancient Fortunes game is in the works for an upcoming release.
Excellent partnership with Microgaming
Top-quality slot game productions
Fantastic themes
A small portfolio of games
Triple Edge Studios Online Casinos Overview
There is a strong likelihood that if you have ever played at an online Microgaming casino, you have also seen and possibly played a Triple Edge Studios game. And it is due to that partnership, that many of the world's best online casino sites have been able to host slots from this company. 
Because of this, there is little doubt that these casinos have been improved by the addition of games from Triple Edge Studios. Anything linked up with Microgaming can only be a positive setup, and we believe this is the case where Triple Edge is concerned. You only need to look at the recommended casinos hosting its software to realise this.
It is also key to note that these casinos often come with exciting special offers, which can also be utilised on Triple Edge Studios games. You can access these platforms via a mobile device, so you won't have to play at them from your home computer if you don't wish to do so. Due to this, we recommend you look at our suggestions for the top Triple Edge Studios online casino sites below. This way, you can find one that offers an enjoyable and reliable experience.
Triple Edge Studios Casino Bonuses
Casino bonus offers will always provide another enticing reason to sign up for a platform. And we make it our mission to seek out the latest and greatest bonus offers associated with Triple Edge Studios casinos daily. We will then list each of these for you at the top of this page, giving you the chance to take advantage of them. 
Those rewards will include top sign up bonus casino, free spins for slot machine games, cashback perks to enjoy, and much more. If you're interested in receiving a welcome bonus from your chosen casino, you need to follow these simple steps below to claim such:
Register for an account at your chosen Triple Edge Studios casino
Go to the cashier page and select your preferred depositing method
Enter any necessary bonus code and an amount to deposit
Complete your transaction and see the bonus funds added to your casino account
Latest Casinos With Triple Edge Studios Slots
It is not uncommon for new casinos to open up frequently, and some of these may include Triple Edge Studios software in their lobbies. We will test the trustworthiness and reliability of these sites, and if they meet our criteria for a recommendation, they will be listed here for you to visit.
Our Thoughts on Triple Edge Studios Casinos
When it comes to new developers in the scene, it can always be difficult to shine through amongst the masses. Yet Triple Edge Studios made sure it wouldn't be omitted by joining with Microgaming. This has made it stand out in an ideal way, and we think it's a fantastic supplier of games. So far, it has only focused on slot game creation, but there is space for it to expand in the future if it so wishes. And if its catalogue of games at the moment is anything to go by, then we see great things ahead for any Triple Edge Studios casino platforms.
Triple Edge Studios Online Slots Overview
So, what about the games that this company has created? Are they any good? It has only focused on making online free slot games for Microgaming, but these have been of the best quality ever since it started operating in 2018. Excellent graphics are always used in each title that it designs and releases, and this is a fantastic starting point for any software provider to utilise. Not only that but the themes that it bases its slot machines on are always inviting and perfectly executed as well. 
This is another important point to focus on because it draws people in.
As things stand for the moment, Triple Edge Studios has created several slot games, including titles like African Quest, Bookie of Odds, Ancient Fortunes: Zeus, and 108 Heroes Multiplier Fortunes. Something else that stands out about the developer's games is that they tend to come with medium to high volatility levels. Therefore, they may not be ideal for anyone a newcomer to the slot gaming scene but will certainly appeal to those with a little more gaming experience. 
Furthermore, RTP rates associated with these slots usually always sit above the general average for video slot games.
Features of Triple Edge Studios Slots
It is common for software developers to include exciting special features in their release games. And Triple Edge Studios is no different in this respect. When you play slots from the company, you can expect such features as multipliers, cascading reels, free spins rounds, scatter and wild symbols, bonus rounds and even jackpots to try and win. Triple Edge Studios can also benefit from the licence that Microgaming holds from Big Time Gaming. This allows it to incorporate the Megaways mechanic into its games, too.
Latest Triple Edge Studios Slots
The company is still in operation, and it is still creating new slot games as well. Therefore, we will list the latest releases from Triple Edge Studios right here, and you can find out more about them this way. All slots have been tested and verified as safe and fair beforehand.
| Triple Edge Studios Slot | Variance | RTP |
| --- | --- | --- |
| African Quest | Medium | 96.52% |
| Oink: Country Love | Low | 96.50% |
| Book of Oz Lock N Spin | High | 96.35% |
| Book of Oz | Medium | 96.31% |
| Bookie of Odds | Medium | 96.31% |
| Diamond Inferno | High | 96.19% |
| 108 Heroes Multiplier Fortunes | High | 96.15% |
| Wicked Tales: Dark Red | Medium | 96.10% |
| Assassin Moon | High | 96.08% |
| Attack on Retro | High | 96.08% |
| Playboy Gold Jackpots | Medium | 96.08% |
| Lara Croft Temples and Tombs | Medium | 96.05% |
| Action Ops: Snow & Sable | High | 96.03% |
| Ancient Fortunes: Zeus | Low | 96.02% |
| Adventures of Doubloon Island | Medium | 96.01% |
Our Thoughts on Triple Edge Studios Slots
We like what we have seen from the Triple Edge Studios company. It's always telling when a software developer has a small catalogue of games, but they are highly impressive. And that's precisely what the case is with Triple Edge. Whether or not it chooses to branch out into other areas apart from slot machines remains to be seen. But if it does, we're sure that it will be successful. 
Both Microgaming and the casinos incorporating this company's software are benefitting from such, and we can say we're already big fans of Triple Edge Studios.
Trustworthiness of Triple Edge Studios
It is common to wonder whether or not you can trust a developer if you haven't heard of them before. But a developer signed into a deal with the Microgaming brand is undoubtedly trustworthy. After all, Microgaming has been around since the 90s, serving as one of the industry's longest-running software developers. 
Therefore, it doesn't benefit from signing into a partnership with a scam company. Triple Edge Studios, therefore, stands out as being 100% reliable from this point of view.
Not only that but the games from the developer have all been tested by independent auditing companies before being released to the international online casinos. This makes sure that they all contain the necessary random number generator (RNG) software so that each spin is completely random and fair. And with the fact that it is a fully licensed and regulated developer, there is nothing negative about the Triple Edge Studios company.
License of Triple Edge Studios
The Triple Edge Studios brand is based in Boca Raton, Florida, and this has been the case ever since it began operating in 2018. Thanks to the deal it is signed into with Microgaming, it benefits from the same licences. This means that it can provide its games to multiple markets worldwide, with Microgaming's primary licence from the UK Gambling Commission. A second one is on hand from the Malta Gaming Authority.
Important Partnership of Triple Edge Studios
It seems pointless to say it, but the most important unison that Triple Edge Studios have is the one with Microgaming. This has allowed the company to create games for the brand and then have them distributed across various online casino sites as a result.
Problems With Triple Edge Studios Slots
It's never going to be an ideal situation if you find yourself having problems with an online slot game. However, there is usually a proper way to solve the problem, and this does not entail contacting Triple Edge Studios directly. Nor does it require you to speak with Microgaming directly, either. Instead, you should contact the customer support team at the online casino you are playing at. 
Advisors, there can deal with technical problems for you, and if you're not satisfied with their response, then they will escalate the issue further for you, too.
Do we Recommend Triple Edge Studios Casinos and Slots?
The games from Triple Edge Studios have been incorporated into many of the largest and most well-known casinos available today. And this has served it well in terms of drawing attention to its titles. Of course, the fact that its slots are of the highest quality in themselves also helps. 
Do we recommend playing them at one of the casinos mentioned here? Absolutely! You will get to have an ideal gaming experience with the slots' fantastic themes and gameplay. Still, you stand the opportunity to obtain some exciting special bonuses and other rewards after joining them.
Triple Edge Studios FAQs
Are Triple Edge Studios slots free to play?
You can load the Triple Edge Studios slots up in free play mode as well as real money mode, yes. This gives you the chance to practice spinning their reels without risking your own money.
How to find the best Triple Edge Studios casino bonuses?
Come back to this page whenever you want. You will find the best Triple Edge Studios bonuses on display at the very top.
Are there any tricks for Triple Edge Studios slots?
The games from this developer have all been audited to ensure they incorporate RNGs as a way of providing fair and random outcomes on each spin. Therefore, you cannot utilise tricks on them to get a better outcome. You should instead make use of a standard responsible gambling technique when playing.