Tiger Rush Slot
In ancient Asian culture the tiger has always been seen as an animal of rare power, beauty and intelligence. Chinese culture esteemed the tiger a totem of great courage, indomitable willpower and great strength – both spiritually and physically!
You are playing Tiger Rush for FUN, check out the casinos below to play for real money.
Close x
Play For Free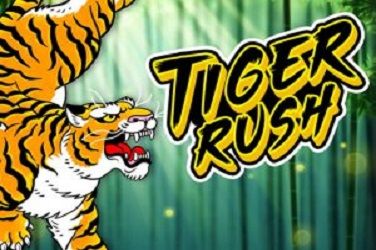 Tiger Rush
Top Casino for 2021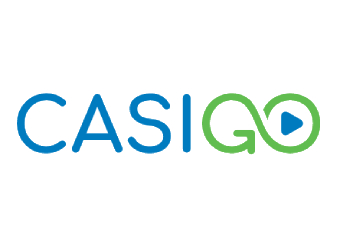 Where to Play Tiger Rush for Real
Wondering where you can get the best deals for your buck? Check out our recommend online casinos below. 
Rank
Casino Name
Bonus Offer
Visit Casino
Top Features
Easy registration
Fast payouts
No deposit bonus
Payment Methods







Top Features
24/7 support
Editor's choice
Fast payouts
Payment Methods







Top Features
Live Casino
Highroller
Bitcoin
Payment Methods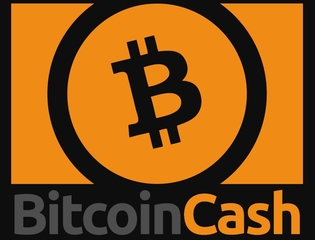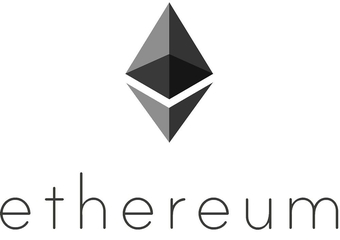 Top Features
Classic slots
Easy registration
Fast payouts
Payment Methods







Top Features
Jackpot slots
Live Casino
sportsbook
Top Features
Live Casino
Fast payouts
Easy registration
Top Features
Live Casino
Jackpot slots
Fast payouts
Payment Methods







Top Features
24/7 support
Player's Choice
Easy registration
Payment Methods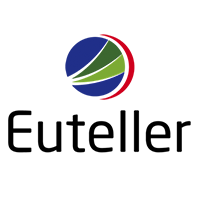 Top Features
24/7 support
Fast payouts
Live Casino
Top Features
Easy registration
Fast payouts
Live Casino
Review of Tiger Rush
With their latest slot release, Tiger Rush, Thunderkick have drawn inspiration from the awe and mystery surrounding the Great Tiger and channelled into an Asian themed slot machine which while simple on the surface holds great depth and opportunity as you delve into its secrets. No one can speak to their slot machine better than Thunderkick themselves and they invite you to "let the great Asian Tiger help you in the chase of the big win"!
Visual & Sound Design
Thunderkick have a reputation for creating gorgeous and interesting online and mobile slots, however at first glance their latest offering Tiger Rush doesn't seem to fit the bill. The backdrop to the Tiger Rush slot machine is a painted bamboo forest, which is so light and indistinct as to make you think it could be a watercolour painting. The one this which does grab your attention from the outset is the lovely score and ambient forest sounds – these when combined with the bamboo forest motif enhance the Asian theme of the slot.
The slot imagery itself seems ultra-simplistic with the majority of the slot elements appearing at first glance to be nothing more than etched jelly beans of various colours, however when delving deeper into Asian gemstones they appear to align themselves with several of the precious and semi-precious stones found in the Chinese Zodiac as birth stones:
Etched yellow stone – aligns with yellow Topaz
Carved red stone – aligns with the red Garnet
Intricate purple stone – aligns with the purple Amethyst
Luminescent green stone – aligns with the striking Peridot
Subtle blue stone – aligns with the gentle Aquamarine
The other two remaining slot symbols demanded the same attention and what we found was interesting:
The bird symbol – Asian mythology and culture is awash with birds which held roles as dire as harbingers of death right up to messengers of joy and good tidings. This symbol seems to be an etching of a songbird, which are still kept as companions in China to this very day.
The Chrysanthemum symbol – this beautiful flower is often used in Asian culture to represent longevity and rejuvenation.
Far from being mere space fillers these simple symbols are deeply rooted in the culture and mythology that Thunderkick used as the foundation of their Tiger Rush slot!
Bonus Features
When it comes to putting your head in the tigers mouth in terms of big stakes Tiger Rush does not flinch at the challenge. While it is a 5x3 Reel with only 10 fixed paylines (in the base game), which do however pay both ways in all game modes, it offers those with a lust for adventure pulsing through their veins the chance to wager up to €100 per spin! The real game is afoot when you trigger the Tiger Rush Bonus Game, who really plays for the base game anyway? The Bonus Game is launched one of two ways; either you land 2 Scatter symbols on the reels or you land 1 Scatter symbol adjacent to a Wild symbol! This vastly improves your odds of activating this feature bonus.
In the Bonus Game you will immediately notice two significant changes to the reels, first the background is now a burning red forest and second the 3 center reels have expanded from three to five reels!  In addition to this larger play area the fixed paylines, which still pay both ways, are increased from 10 to 25! During the Tiger Rush Bonus Game you can trigger additional free spins by either landing Wilds on the reels, or by landing the trigger combinations of 2 Scatters or 1 Scatter adjacent to a Wild! All of these combination mean more free games!
The beautifully painted Tiger Wilds have two fantastic features worth mention before we move on the jackpots available on Tiger Rush.
The Wilds are expanding – they fill all three symbols in the base game as well as all 5 symbol slots in the Bonus Game
Wilds automatically trigger a free respin – to ensure the lucky tiger brings you the best chance at great rewards the spin that follows triggering an expanding Wild is a free spin!
Jackpots
The jackpots for the base game of Tiger Rush as lacking to say the least, it would have helped if they had added in a few random multipliers to spice up the lower tier payouts. The bird symbols is the highest base game payer with only 15x your bet and the only other double digit multiplier being the Chrysanthemum symbol at 10x. From there is drops to as low as 1.4x on the lowest value purple stone.
Where things get exciting is when you trigger the Tiger Rush Bonus Game! With its expansion of the reels and paylines (from 10 to 25) and the added benefit of additional free games during this mode, plus the inclusion of the expanding Wilds which also trigger free respins when they appear on the reels it goes without saying that the jackpot potential of Tiger Rush becomes massive during the Bonus Game!
The top reported jackpot windfall on Tiger Rush during the Bonus Game is listed by Thunderkick as a staggering 1750x your bet! With the ability to stake your claim at €100 per spin that could see you taking home a legendary €175,000.00 on a single spin! The sweet spot would be landing that €175,000.00 windfall on a free spin triggered by an expanding Wild or Bonus Game trigger combination!
Closing Thoughts
While there is no doubt that Thunderkick have created a slot machine rich in lore and one that has the ability to bring some lucky player a massive windfall it is not a game we would recommend you spend a lot of time on. Certainly give it a spin to experience the unique environment and potentially be that lucky player to win big however Tiger Rush plays like a mega jackpot game which it isn't comparative to some of its competitors. If you're looking for mega jackpots why not consider one of our recommended High Roller slots instead.