Thunderkick Casinos
Relative newcomers to the online slot development world, Thunderkick, have taken the industry by storm. This fledgling Stockholm based company with their to-the-point slogan of "We are Thunderkick, and we make games", a humble and straight forward quote on its own. With that kind of attitude they have already carved out a niche for themselves in what can only be described as the 'fun slot' segment of online casino gaming. With the founding members of Thunderkick all hailing from NetEnt, a company known for focusing on delivering the best games imaginable, it is not surprising that they too have a vision for "enhancing the overall user experience of an online casino." 
Thunderkick slots can be described as cutesy, quirky and pure fun. There are no traditional or serious slots to be found. Picture adorable monsters (Toki Time), singing-and-exploding sugar skulls (Esqueleto Explosivo), ice cream scoops (Sunny Scoops) and even an enchanting magic show (Magicious)! Want to play from your mobile device? Mobile games are now supported by Thunderkick! Most casinos with Thunderkick slots offer games from varied software providers such as NetEnt, Microgaming, Play'n GO and more.
Are you ready to play? - Below is a list of all top-rated Thunderkick casinos at Casino Tops Online. Play for free or real money!

All games

15

Online casinos

31

Desktop Platform

Mobile Platform

Overall rating

9/10
THUNDERKICK - THE NEW FACE OF ONLINE SLOTS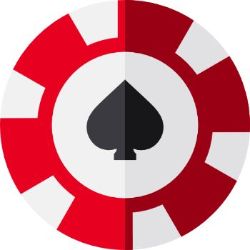 Thunderkick emerged in the year 2012 as an alone standing software provider in the raging storm cloud of other companies battling for dominance in the ever-growing casino industry. And how they held their own, Thunderkick has without a doubt grown to be one of the most daring and controversial providers out there. From day one they have been bursting with ideas and eager to put them into execution. After all, that is what they do. They are Thunderkick and they make slots, there is no way to twist and turn it. Wasn't there a quote out there by someone's father who said: "If you are good at something then never do it for free."? 
And here they are, several years later with an impressive portfolio of quirky and out of the box slot games. Their sheer passion for slots is what makes them so great, because Thunderkick is the kind of humble company that would never forget their roots and put their players first. How do they do that? By not only pushing out the best games, but also making sure that those games are easy for players to find, reach and play. They do this through their so-called Remote Gaming Server (RGS) based in Stockholm. By hosting their own games on a superfast, European-based server they make sure that their games are always up and running and come high-quality graphics. 
Thunderkick - Simplicity at its Best
Being a browser based online casino provider also means that they have done away with overly complicated menu systems. The simpler and much improved user interface presented by Thunderkick could very well become the go-to format for new gaming companies, and we can hope older ones too, as it removes the distractions and allows you get down to enjoying the entertainment of their well-crafted video slots.
What makes these games exciting, besides their striking art and excellent sound tracks, is the way in which each slot reel spin and winning interaction is uniquely tailored to the style and theme of each game. This 'what will they do next' appeal is what has us on the edge of our seats to see what their soon-to-be-released slots will have to offer!
Thunderkick is definitely an up-and-coming company to keep an eye on. With so much accomplished in such a short time, we can only begin to imagine how impressive they're going to be in the years to come.
Another thing to mention is that most of their games are titled in a short and perhaps even obscure manner. We can see that is slot games like Flux, Spectra and Zoom. Do you know what these games would be about without having played them first? In this way the company kind of plays on the gambler's curiosity in a harmless and fun way. Because we all know that us gamblers are of the curious nature. We always want to find out more and meet the limits that we set for ourselves, that is exactly what Thunderkick does. 
Technology and innovation
If we haven't convinced you up until know to give a few free swings on one of Thunderkick's reels then let's give you a small summary of what is waiting for you in the free slots section. Quirky and fun slots that you can play for free? Check. High end 2D and even 3D graphics on both classic-styled and videoslots? Check. The newest technology in HTML5 for seamless animations on any device; whether that be desktop or mobile? Check. And last of all: the superfast server that sends all those amazing straight that that device of choice? Oh yes, check. 
Thunderkick is all about slot games and not just any slot games, but smart, funny and the most quirky online slots you'll ever play. While still a young team, the game developers and designers at Thunderkick are experienced and passionate. That combination results in brilliant games that will have you constantly coming back for more.
"The Thunderkick team isn't shy to admit that their focus is on superb quality online slots that will make you chuckle, that's why they choose to strive for quality before quantity."
With only a handful of games available, it will be easy to play through each and every one of the slots they have created, but it definitely won't be easy to pick a favourite. Unique flair, out of this world graphics and fun soundtracks, Thunderkick online slots will remind you more of the type of games you'd download from an app store than one you'd play at a casino.
Innovation and experimentation are the bread and butter of this young company and they are not afraid to try something you may never have experienced before while still delivering a satisfying casino game. How they do it we don't know, but we do know that we love Thunderkick and the games they create.
 
EXAMPLES OF THE GAMES MADE BY THUNDERKICK
Birds On A Wire is filled with bright colours, silly characters and fun gameplay. Reportedly based on a childhood cartoon that one of the developers loved, Birds On A Wire will have you reconsidering what makes a slot unique. There are no spinning reels to be seen on this slot, only birds which fly in from above and reels that shift as you play each game. There are also multipliers and free spins on offer! The concept is brilliant, entertaining and definitely one you won't want to miss.
If you love a little magic and mystery then Magicious is the slot for you. Featuring the talented magician and his equally talented assistant, this slot is enchanting to say the least. Floating boxes take the place of the regular video slot reels and the levitating boxes will help you on your way to landing free spins and big wins.
Thunderkick offers a little bit of bang with Esqueleto Explosivo, a crazy 17 payline slot that will have you dancing in your seat as Enrico Mortis and his mariachi band celebrate The Day Of The Dead. Grinning sugar skulls grace the reels of this slot and we can guarantee that you've never experienced a slot as fun as this one!
 
PLAY THUNDERKICK SLOTS FOR FREE
Enjoy hours of entertaining and pure FUN at our unique slots players section at the SpinRoom! Find your favourite Thunderkick Slots and play for free instantly in your browser the best slots online with no registration required.
NOTE: Real-play and free Thunderkick games may be blocked in your country due to online gambling laws. These games are not available in the USA