StormCraft Studios Casinos
If you have been around the block a couple of times in the online casino industry then the name "Microgaming" will definitely sound familiar. This tech giant of a company is the mastermind behind some of the most successful slot machines out there, like Thunderstruck II, Immortal Romance and Avalon 2. These are all classic slot games that have captured the hearts of many over the years with their outstanding graphics, soundscape and of course, their big win opportunities. Now it is time for Microgaming to expand their portfolio by introducing a lone-standing and independent partner of their: StormCraft Studios. With such an awe-inspiring and cool name, we are curious what kind of games this new software provider is going to publish. We can tell you one secret though: Here at CasinoTopsOnline we have gotten information about their first real slot machine that will be published by StormCraft Studios in the near future. 
When did Stormcraft Studios Launch?
It is as if this new game provider just popped up out of the blue. However, if you have been following online casino news closely, then you would know that the launch of StormCraft Studios had been announced at the casino affiliate conference "ICE" in London in 2018. During this prestigious event, Microgaming took centre stage and announced the launch of their new partner in crime. This announcement was made last January in 2018, making StormCraft Studios operational since then. They announced their new approach of business, set upon the Isle of Man, along with their very first slot machine. Their first ever slot game, called "Fortunium" was set to release on June 20th in 2018.

All games

22

Online casinos

65

Desktop Platform

Mobile Platform

Overall rating

9/10
High Quality Casino Games from StormCraft Studios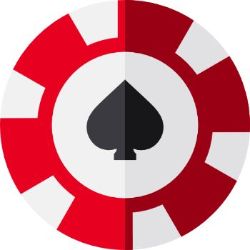 Although StormCraft might fall under the watchful eye of Microgaming, they are fully independent and have their own say in what kind of products they wish to develop. The last thing players want is an exact clone of the games from the mother company. StormCraft Studios has been set up to produce quality and unique slot machines from the get go. The games of StormCraft Studios are of the highest quality, which does not come as a surprise considering the sheer amount of knowledge they have to tap into. While Microgaming itself does not only focus on online slot machines, but also on live dealer games, bingo games, sportsbook and other casino solutions. As for StormCraft Studios though, rumour has it that they will be solely focused on only producing the best of the best slot games. However, as this software provider continues to grow, they might branch off into different solutions just like the umbrella company. 
The first game by StormCraft Studios: Fortunium
Fortunium was the first ever game released by StormCraft Studios. This slot machine shook the gaming industry to its core with its mobile-optimised screen resolution. Ever since StormCraft Studios announcement back at the ICE affiliate conference, we know that the first ever game release from StormCraft Studios will be called "Fortinium", which is set to release on June 20th this year. All we know so far about this slot machine is that it will take on a full-blown steampunk theme, showing that this new software provider really is with the times.
This game is played upon 5 reels and judging from the name referring to fortune and riches, there is a chance to win big on this one. The graphics are certainly not disappointing either, quite the opposite in fact, they are outstanding. Looks like that Microgaming has chosen only the best designers for creating their new line of slot machines. On the Fortunium slot you will find stunning backgrounds modelled after the skyline of a futuristic city where anything is possible. 
Besides the stunning graphics and artwork, StormCraft Studios has taken great care in designing their new game for mobile devices. Fortunium can be played in premium portrait mode or landscape mode, with portrait mode being specifically optimised for one-handed gameplay. This is a very pleasant development for mobile players all around the world. 
Where can I play StormCraft Studios games?
Now the question remains: where can I find these unique and thrilling new games by StormCraft Studios? Well, since they are a part of Microgaming as a whole, you can find the StormCraft Studios games at any licenced Microgaming casino. Since these casinos are in such abundance, you will have no problem finding an online casino that will carry games by StormCraft Studios. 
However, since StormCraft Studios has only produces a handful of games, you might want to search the game in the game lobby of the online casino. This would make it easier to find your favourite StormCraft Studios game as they will most likely be categorised under the rest of the Microgaming games. Some online casinos give credit to this small scale and independent game studio and will list StormCraft Studios in their game lobby.
What else can we look forward to from StormCraft Studios? 
For now we will be most content with just looking forward to what amazing new slot games this software provider can come up with. But going forward into the future, we as gamblers, might get bored of the same old ancient Egyptian or Aztec themed slot. This is why we can expect StormCraft Studios to come up with new solution like scratchcards, niche table games or perhaps a whole new aspect in gamification. Either way, we are sure that StormCraft Studios will not disappoint. 
The Final Verdict on StormCraft Studios
This newcomer is taking the online casino industry by storm: changing the lives of online casino operators and happy punters alike. Under the careful wing of mother company Microgaming, StormCraft Studios has the opportunity to grow into a real heavy weight among other big brands like Net Entertainment, Red Tiger Gaming and Yggdrasil Gaming. However, since the company is still in its early stages, we don't have much information on what is going to happen next. We can only hope for the best games with the best bonuses and the best payouts.