RabCat Casinos and Slots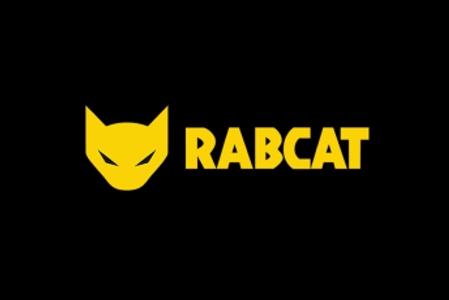 All Games: 68

Casinos: 108

Desktop

Mobile
It doesn't take much for an online casino game developer to mark itself down as providing high-quality slots and premium level games. After all, anyone can say that about themselves. But in the case of Rabcat, both of those terms certainly ring true. 
Having been involved in the industry for a number of years now, it has clearly learnt to craft exceptional casino software, and this is reflected in the slot titles it offers. You can always expect the best from Rabcat.
Online Casinos With RabCat Games
Story Behind Rabcat
Basing itself out of Vienna, Austria, the Rabcat brand first got involved in the iGaming business in 2001. Therefore, it has the experience and longevity behind it to be pumping out a fantastic range of games, which it succeeds at doing on a regular basis. 
As it stands, the company operates as a part of the win2day company, which is a multi-channel gaming platform run by the Austrian Lotteries and Casinos Austria AG brand. At the same time, it serves as a subdivision of its own parent company – Rabcat Computer Graphics. 
Through this, it has a link to the standard video game industry, with clients like Rockstar Games and Blizzard Entertainment being partners.
Quality has been a prime focus for the Rabcat brand where its online casino games are concerned. And this has led to some of the best-known operators incorporating games from the company into their lobbies. 
Fortunately, this has been made possible through back end services such as Quickfire and Obodo, which has ported the developer's slots onto the larger online casino sites with ease. The company's games work well with online casinos as well as mobile platforms, ensuring that Rabcat games can be played anywhere and at any time.

Present and Future of Rabcat
At present, Rabcat is continuing to focus on releasing high-quality, enjoyable online slot games in the HTML5 format, so that they can be easily transported across to mobile casino platforms, too. 
On average, it releases a slot every three to four months or so, which may be slower than other developers, but Rabcat always has amazing imagery and functions incorporated into its slots. The likelihood is that the developer's games will continue expanding with the use of back-end services, reaching wider audiences in the process.
Games distributed via various back-end services
Exceptional game quality and innovative artwork
Exciting inbuilt gameplay mechanics and specialities
No progressive jackpot games are available
Rabcat Online Casinos Overview
To enable the company's games to reach a wider audience, it linked up with various other brands. This sees its content distributed through options like Microgaming's Quickfire and Yggdrasil's YGS Masters aggregate platforms. 
And in doing so, you will find Rabcat games are available at a larger selection of high-quality online casinos than perhaps expected. This is a process that many smaller brands utilise as a way of getting their games seen and played by as many people as possible. Clearly, it works for Rabcat, too.
Doubtless, you will find that the games from this developer are active at some of the most popular casinos. And that's great, considering that many players will seek out a platform that has a good reputation with other gamers.
While it may be common to expect that only the large developers would stand out and be utilised by the best casinos, this is not true at all. Smaller companies' games are also incorporated in their lobbies, as they can often bring unique game features and an alternative to players. 
There is no doubt that Rabcat fits perfectly into this category, and therefore, registering at a Rabcat casino can be one of the best moves to make.
Rabcat Casino Bonuses
We go about our business on a daily basis to find the very best online casino bonuses for players to benefit from. 
It is during this daily research that we will also come across Rabcat casino bonuses, too. Whenever we locate a new one, we add it to the top of this page, allowing you to see it and potentially go ahead and claim it. That's why it's a good idea to keep returning to CasinoTopsOnline. To claim such bonus offers, you simply need to utilise this guide:
Sign up for an account at your chosen Rabcat casino.
Visit the cashier page and select a preferred payment method to deposit.
Be sure to enter a bonus code, if needed, or select it from the drop-down menu.
Complete the qualifying first deposit to receive the bonus funds.
Latest Casinos With Rabcat Games
It's true to say that new casinos open on a frequent basis. Here, we will inform you of the newest Rabcat online casinos that you can join. We have reviewed them for you as well, ensuring they are safe, reliable and fair.
Our Thoughts on Rabcat Casinos
We always enjoy joining a casino that has a lobby with smaller developers' games included in it. While many of the larger companies are simply looking for people to play their games with free spins and other rewards offered by the casinos, the smaller brands often incorporate innovative features and functions into their releases. 
This is definitely something that Rabcat focuses on, and it doesn't omit any kind of quality in the process. 
In short, a Rabcat casino is always going to provide entertainment through the developer's slots, and it will serve up an enjoyable time for all players.
Rabcat Online Slots Overview
As things stand at the moment, there isn't a huge number of slot games present in the Rabcat portfolio. The official company website only has just over 20 titles that you can access and enjoy, but each one of these is of the highest quality. 
It doesn't rush with launching slot games and instead takes its time with creating something both graphically sound and entertaining. All of the games involved in the provider's catalogue operate as fantastic video slots, bringing a very modern edge to its selection. 
Even though the brand has been active since well before 2013, it was in this year that its first slot game was released in the form of The Legend of Olympus. And even though this is the case, it can be said each of its games has a wonderful level of quality involved in it. Graphics, animations, and so on stand out perfectly when you play these games. 
Generally speaking, the RTP attached to the games from Rabcat often stands at around the 96% average, with a few going above and beyond this level. It can be said that a large portion of the slots from the company are also of a medium variance level, meaning that they're quite approachable for gamers of all types. 
Newcomers may find them to be slightly harder and would perhaps prefer a lower volatility slot, to begin with. Yet, on the whole, Rabcat provides a great range.
Features of Rabcat Slots
Because it takes its time with the creation of its online slot games, Rabcat has introduced a variety of features to them. Some of them feature avalanche and cascading wins, while others may introduce you to the fascinating world of stacked wilds on their reels. 
In fact, different wild variations often infiltrate the games from this developer, while free spins are also present in a large portion of the releases. And scatter symbols often work as the trigger for those. Yet it is perhaps the themes chosen by the developer for these games that are the main impressive features.
Latest Rabcat Slots
Rabcat may not launch a huge number of slots per year, but you will always find the latest ones right here. We have played these games and all of them can be considered reliable, fair and safe.
| Rabcat Slot | Variance | RTP |
| --- | --- | --- |
| Anna Van Helsing Monster Huntress | High | 96.18% |
| Castle Builder 2 | High | 95.50% |
| Classic 243 | Medium | 96% |
| Crystal Rift | Medium | 96% |
| Dragon's Myth | High | 96.6% |
| EAV Marchen Prinz | Medium | 96% |
| Frozen Diamonds | High | 96.85% |
| Fruit Royale | Low | 95.60% |
| Goldmine Adventures | High | 95.20% |
| Hyper Fusion | High | 95.60% |
| Moby Dick | High | 96% |
| Scary Friends | High | 95.47% |
| Sherlock of London | Medium | 96.03% |
| The Legend Of Olympus | Medium | 95.81% |
| Tropical Wilds | Low | 96.47% |
Our Thoughts on Rabcat Slots
Speaking of ourselves, we're always looking for those niche and innovative online software developers. 
Having played releases from Rabcat before, we at CasinoTopsOnline can honestly say that we love the brand. Its games are always overflowing with creativity and fantastic graphic capabilities. 
Not only that, but they really do cater to gamers of all types, with the majority being of a medium variance level. We're happy that they are distributed to a wide range of platforms via back-end platforms, and the hope is that this will continue in the future to expand people's knowledge of Rabcat even further.
Trustworthiness of Rabcat
So, can it be said that this is a trustworthy, professional and reliable developer? Well, obviously the fact that it has been in operation for so many years already serves it well. Plus, the links to the video gaming industry add to that level of trustworthiness. 
Yet the fact that it has dipped its toes into numerous areas of the casino gaming world serves the brand well, too. When it comes to slot games from Rabcat, these often incorporate good payouts for you to benefit from, and they are always audited by an independent company prior to being launched to the gaming community.
Further to this, the fact that Rabcat has been able to enter into deals with other larger top-quality developers like Yggdrasil and Microgaming proves that it has a legitimate setup. Would these companies really risk their own reputation by uniting with a rogue developer?
Licenses of Rabcat
The Rabcat brand may base itself out of Vienna, but its gambling licence is provided by the United Kingdom Gambling Commission. This is certificate number 40192, which enables it to operate legally and ensures it maintains a high level of safety and fairness in its game releases. 
The game studio location is based at the following address: Rabcat Computer Graphics GmbH, Rennweg 46-50/1/6/ 1st floor, 1030 Vienna, Austria.
Important Partnership of Rabcat
Without a doubt, this company's most important partnerships have been with the larger companies distributing its games. This includes Yggdrasil and Microgaming – two of the world's best-known gaming companies. The former partnership was formed in 2018, while the latter occurred in 2014, giving Rabcat and its games several years of beneficial hype.
Problems With Rabcat Games
Playing online casino games, we always hope that we won't come across any problems. Yet this can never be 100% guaranteed. Should this occur with Rabcat's games at any time, then you will need to speak with the online casino's customer support team. 
There is no point in contacting Rabcat, as this is not their department. The casino customer service team have all the necessary training to help you with such issues and will escalate the complaint even further if you are still not happy with the response.
Do we Recommend Rabcat Casinos & Slots?
We absolutely do recommend playing the Rabcat games from this developer at the best slot Casinos. Not only do they incorporate some of the best game graphics we have ever seen, but they utilise exceptional themes to build upon, too. If they weren't of the best quality, then they wouldn't be promoted via Yggdrasil and Microgaming back-end platforms. 
The unison with such prolific brands helps Rabcat significantly. And the games themselves have a wide appeal, due to their usual medium volatility, inbuilt specialities, and exciting betting ranges. 
For an enjoyable gaming experience, Rabcat is one of the routes to navigate towards.
Rabcat FAQs
Are Rabcat slots free to play?
You can play the games in free play mode or real money mode. Simply join a Rabcat casino and log in to your account to choose which version you would like to play in.
How to find the best Rabcat casino bonuses?
Keep coming back to the CasinoTopsOnline website, as we publish details of the latest fantastic Rabcat bonuses for you to browse through and claim.
Are there any tricks for Rabcat slots?
Slots are not casino games that you can really incorporate any kind of strategy into, other than to employ a responsible gambling attitude. This applies to Rabcat slots too, so just ensure that you aren't playing with more money than you can afford to lose.