Pink Elephants Slot
"Seeing Pink Elephants". Have you ever heard of that idiom? If you have heard of it then most likely you have also experienced what it is like to see Pink Elephants. For those of you who are wise enough not to experience what seeing pink elephants is like, here is a short explanation. Seeing pink elephants is a euphemism which is based on the act of becoming so intoxicated that one begins to hallucinate. You must have more than one pint too many if that starts happening to you. Of course, here at Casino Tops Online we do not encourage drinking and gambling so please leave the whiskey aside when you try your hand at this Thunderkick-developed slot game: Pink Elephants. 
You are playing Pink Elephants for FUN, check out the casinos below to play for real money.
Close x
Play For Free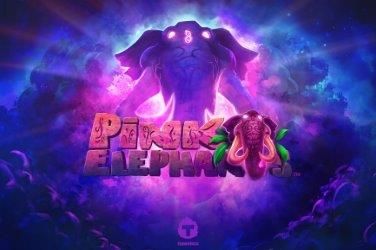 Pink Elephants
Top Casino for 2021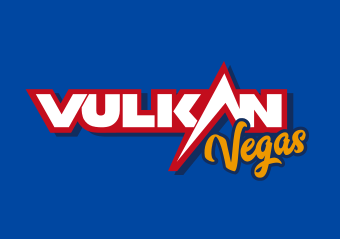 Where to Play Pink Elephants for Real
To help us provide you with the best free online slots, please rate this game and if you really enjoyed Pink Elephants, share it with your friends on Facebook, Twitter and Google+. If you run out of credits, just refresh the page and your balance will be reset. 
Rank
Casino Name
Bonus Offer
Visit Casino
Top Features
Easy registration
Fast payouts
No deposit bonus
Payment Methods







Top Features
24/7 support
Editor's choice
Fast payouts
Payment Methods







Top Features
Live Casino
Highroller
Bitcoin
Payment Methods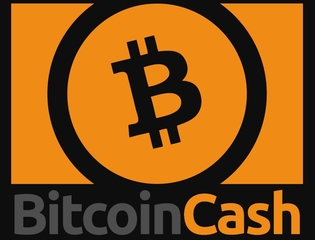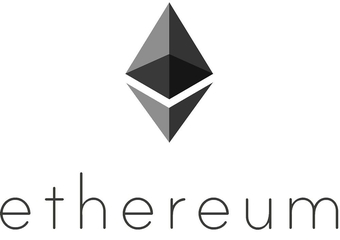 Top Features
Classic slots
Easy registration
Fast payouts
Payment Methods







Top Features
Jackpot slots
Live Casino
Sportsbook
Top Features
Live Casino
Fast payouts
Easy registration
Top Features
Live Casino
Jackpot slots
Fast payouts
Payment Methods







Top Features
24/7 support
Player's Choice
Easy registration
Payment Methods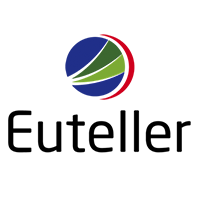 Top Features
24/7 support
Fast payouts
Live Casino
Top Features
Easy registration
Fast payouts
Live Casino
Review of Pink Elephants
Game Mechanics on Pink Elephants
Now that we know the meaning behind the idiom where the Pink Elephant slot gets its name from, the whole theme suddenly starts to make a lot more sense. Set in a scorching hot desert wasteland, the game implies that the player is stranded without water and is literally to the point of dehydration where they start to see pink elephants.
On top of the background we find the actual interface the player will use to earn their winnings: a 6 reel and 4 row grid which accumulates to a whopping 4096 paylines, making the game one of the multiple ways to win variant. Bet levels can be selected and adjusted between spins and range from 0.10 to 100 credits. The game allows the players to easily select their bet size by clicking on the chip button on the bottom right of the screen, rather than the traditional arrow keys. Boasting a Return to Player percentage of a theoretical 96.1% percent, Pink Elephants can be classified as a low to medium variance slot game. 
Slot Features on Pink Elephants
Aside from its whimsical and magical appearance, the slot features on Pink Elephants are actually pretty straight forward. You will find the standard Wild symbol and Scatters symbol combo on this video slot.
Wild symbols will act much like a joker would in a playing card game; taking on the form of any adjacent symbol to create a winning bet line. The Scatter symbol of course works in tandem with winning the much sought after Free Spins, triggering the bonus rounds necessary to make major wins. The Scatter symbol can be recognised by a a glowing peanut on a bright green background. Maybe Thunderkick decided to model this symbol after a peanut because elephants nuts about peanuts? (See what we did there?) 
Puns aside, Scatter symbols can be collected to trigger the bonus round, by collecting 3 or more you will be well on your way. Once you have entered the bonus round, additional Free Spins can be won during this phase of the game. At least 2 additional Scatter symbols will net you an extra 3 Free Spins. Refer to the table below to see how many Scatters you need to land to earn the designated amount of Free Spins. 
The bonus game will end once all Free Spins have been exhausted and the player will be taken back to the base game. Winnings that have been made during the bonus game will be paid out according to the pay table symbol values at the end of the bonus round. Speaking of paytable symbols, let's have a look at those. You will find some wacky characters on the reels that will determine how much credits you will be paid out after landing a winning combination on the paylines.
The highest paying symbol is of course the pink elephant. The other symbols are depicted as desert-dwelling creatures with a coloured background. These come in Red, Yellow, Green and Blue and we have to say they are quite endearing. These form the high paying symbols. The low paying symbols are your standard A, K, Q, J and 10, which are designed after glowing stones. This really is some weird psychedelic trip of a slot game, isn't it?
Mystery Scatter Symbols
As if Pink Elephants wasn't trippy enough, the game kicks it up a notch by implementing the Mystery Scatter Symbol, depicted as a ghostly green-glowing peanut. Normally we'd tell you to stay away from strange, glow in the dark legumes but for this one we will make an exception.
Instead, we'd encourage finding these mysterious symbols on the reels. At any point during your spin, players may trigger the appearance of the Mystery Scatter Symbol. Anywhere between 1 and 5 of these can appear on the reels at any moment in time and are a separate entity from the normal Scatter symbol. Mystery Scatter symbols are needed to enter the Pink Elephant Orb bonus round.
Pink Elephant Orb Bonus Round
This is the special bonus game that can be found when playing Pink Elephants. After collecting at least 3 of the mystery scatter symbols, the player will be transported to the bonus round where they are prompted to collect Elephant Orbs. These mystical orbs contain the power to fill up the player's bonus meter. The bonus meter can be found on every symbol on the reels. Once the meter is filled, the symbols that have the meter filled out on the reels will transform into the highest paying symbol of the slot game: the pink elephant symbol. This function will remain for the duration of the bonus game until all free spins are exhausted. 
A Final Word
Fun, trippy and hilariously cheeky once you know the meaning behind the name of the slot, that is the best way to describe Pink Elephants. This makes us wonder what other hidden meanings Thunderkick has implemented on their slot games. This game is filled with enough bonus features and intricate gameplay to keep you busy for at least a couple of hours. Should you feel like playing the game for yourself, check out any of the recommended online casinos on Casino Tops Online or play the demo game above.