Pennsylvania Gaming Control Board and Best PGCB Casinos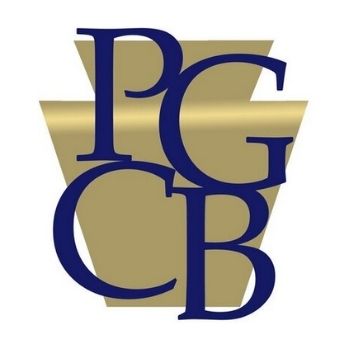 The US state of Pennsylvania with its historic capital of Philadelphia is vastly admired by a lot of people, and there's one reason that trumps all for some people: the fact that gambling is legal there. And that's not often the case in the US!
Since 2017, there are now online casinos licensed in Pennsylvania as a result of a law change in the state. Today, we're going to be taking a look at how that law has changed things and what it looks like to have an online gambling licence in Pennsylvania.
Online Casinos With PGCB License in 2023
The Pennsylvania Gaming Control Board
The organisation that pulls the strings when it comes to gambling in Pennsylvania is called the Pennsylvania Gaming Control Board, or PGCB. Traditionally, it has been responsible for ensuring that the land-based casinos in the state operate legitimately since its formation as a company back in 2004. But, its role changed substantially in 2017 when the state also legalised online gaming.
Nowadays, the PGCB has to monitor both forms of gambling when it comes to both casino gaming and sports betting. Not only do they have to keep an eye on casinos and bookies themselves, but they're the ones who pass new licences to those who apply.

How the Pennsylvania Gaming Control Board Works
When it comes to online casino gaming in Pennsylvania, the PGCB is in charge. Its main role as an organisation is to implement the words of 'Act 71': The Pennsylvania Race Horse Development and Gaming Act. This act aims to 'assure public trust and confidence in the casinos of Pennsylvania. That applies to those based on land and those in the online domain. 
If you want to apply for a casino licence in Pennsylvania, you'll need to be able to justify the costs. There's a relatively high corporation tax of 36% to meet and some pretty steep licensing fees that we'll discuss shortly.
But here's the crux: to qualify for an online casino licence in PA, you'll need to have a land-based casino in the state in the first place. As a result, online casino wannabes will do deals with the existing land-based casinos there to obtain their rights to a licence.
Protecting the Players' Funds
How does the Pennsylvania casino licence benefit the players? The PGCB looks after the players a lot. It's their biggest priority as a company. And one of the main ways it does this is by looking after their money.
The PGCB makes sure that casinos aren't holding onto players' funds for too long after they request a withdrawal and that they're getting the right amount back each time. If they weren't, they'd be breaking state law and would therefore be liable for prosecution.
There's also the matter of money laundering. The PGCB cracks down very hard on money laundering, and with good reason. If you were a player at an online casino site in PA, you'd hate to think your money was being laundered!
Applying for a PGCB Licence
To apply for a licence to operate a casino in Pennsylvania, you'll need to deal with a land-based casino and then provide a lot of information. Here are just some of the things you'll need to turn over to get started as you await the results:
List of employees earning over $100,000
Number of employees in total
Criminal history
Tax ID numbers
Description of all games
List of all shareholders
Political contributors
Other professional licences held
It requires a lot of work, but it will be worth it in the long run! The costs for the Pennsylvania gaming licence are pretty standard. If you're interested, you'll need to pay an initial fee of $5000 followed by another fee of $50,000 to get the licence if your initial application is accepted, and this will last for one year. After this, there's also a renewal fee of $90,000 that will last for three years.
How to Make a Complaint via the Pennsylvania Gaming Control Board
We mentioned that the PGCB does everything it can to make sure the players at the casino sites in PA feel safe. That's a wonderful thing! Part of its commitment to that philosophy is that it handles complaints swiftly and effectively.
To make a complaint about an online casino with a PA licence, you'll need to fill out this form on the PGCB website. It's as simple as that! Afterwards, the PGCB will contact you to let you know the status of your complaint, namely whether you have grounds to take things further or not.

Finding a Safe PGCB Casino Online
Now that you feel safe knowing that casinos licensed in PA are safe places, it's time to find one. And the good news is that you won't need to do too much searching. There are only a handful of PA casinos right now because the change to the law is so new, and the fact that the number of land-based casinos is limited.
Sites such as Caesars Casino, MyChoice Casino (formerly known as Hollywood Casino) and Unibet Casino are there. These three are part of just nine online casinos with a Pennsylvania licence. But how do you know which of those nine to go with in the first place?
Read the Player Reviews
A great place to get started is to find out what the other players have to say on the matter. We can be sure that all of the nine Pennsylvania casinos are good quality, but only the people who have already used the sites will be able to tell you which one is the best.
Search online for the casino's name with the word 'review' after to find a player review. It's also a good idea to look in the comment sections for each review for a different opinion or two. Here are some Pennsylvania well-known casinos.
| Ranking | Online Casino | PGCB License | Our Score |
| --- | --- | --- | --- |
| 1 | Borgata Casino | Yes | 9/10 |
| 2 | BetMGM Casino | Yes | 10/10 |
| 3 | Unibet Casino | Yes | 6/10 |
| 4 | Betrivers Casino | Yes | 8/10 |
| 5 | Holliwood Casino | Yes | 8/10 |
| 6 | WSOP Casino | Yes | 7/10 |
| 7 | Caesars Casino | Yes | 10/10 |
| 8 | Stars Casino | Yes | 7/10 |
Check the Terms and Conditions
A lot of the casinos on the list will provide a welcome bonus for new players in a bid to bring them through the door, and this is another great factor to base your decision on as to which to sign up for.
But what's even more important than the bonus itself is the terms and conditions. Sometimes, the casinos will make you jump through so many hoops that the bonus is barely worth it anymore. Find a bonus that has relaxed terms and conditions, and you'll be able to make the most of it!
Responsible Gambling Under the PGCB Licence
An interesting fact about the PGCB that the state should be proud of is that in December 2020, the state of Pennsylvania became the first to implement self-exclusion tools for those gambling online.
Gamblers set these up at the start of an online gambling session to ensure they don't get carried away. Now, every online casino site in Pennsylvania has to give gamblers the option to install these reality checks, which will ask them to stop playing once they've spent a certain amount of time or money doing so.
If you play online casino games in Pennsylvania and want to reach out to the PGCB for more support, you can contact the Office of Compulsive and Problem Gambling on US number 717-346-8300.

Our Opinion on the PGCB Licence
So with all this information in mind, what do we think of the Pennsylvania Gaming Control Board and the licence it supplies? Pretty good! There is the obvious downside of having to have a land-based casino to set up an online one, but there are a lot of positives to enjoy, too.
Most of those positives are for the players, who can feel well looked after and safe should they play with a casino that has a PA licence. But there are further benefits to the casinos, including reasonable taxes and fees and a fairly straightforward, albeit quite intense, application process.
PGCB Casinos FAQ
The Pennsylvania casino licence isn't like many others, so it can be tricky to understand. The questions and answers below should give you most of the info you need!
Is online gambling legal in Pennsylvania?
Absolutely, but only very recently. Before 2017, neither online casino gaming or sports betting were allowed to anybody in the state. Now, both are allowed, and the people of Pennsylvania are certainly making the most out of it!
How many casinos are there in Pennsylvania?
At the time of writing, there are a total of 14 land-based casinos in PA. These are the only 14 companies that will be allowed to open an online casino, and nine of them have taken up that opportunity so far. It could only be a matter of time before the rest follow suit!
What is the Pennsylvania Gaming Control Board?
The PGCB is the body that's tasked with all regulation and licensing of gambling activity in the state. Before 2017, their only task was to regulate the land-based casinos. But then their job got a bit more difficult after the law changed in 2017, allowing online casinos to do business.
Where can a Pennsylvania gambling licence be used?
The great thing about a PA casino licence is that it's not just able to be used in the state. It can also be used in pretty much every other territory in the world except for the places where gambling is banned altogether, of course.
Is sports gambling legal in Pennsylvania?
Pennsylvania is considered to be a sporty state, especially the capital city of Philadelphia. So it makes sense for sports gambling to be legal there. And since 2017, people don't have to go to a land-based bookie anymore, they can bet online.
Is there gambling in Pennsylvania?
Plenty of it! The 14 land-based casinos in PA are the talk of the town and bring in punters from all over the world on a regular basis.
What are the drawbacks of a PGCB gambling licence?
Getting your hands on a PGCB is not easy. First, you need to actually have a land-based casino there. Then, you need to supply a whole tonne of documents and pay some fees. After that, you'll be good to go, but that's a lot of commitment!
How do I tell if a PGCB gaming licence is fake?
If you're worried about the legitimacy of a PA casino licence, you can always reach out to the PGCB directly to double-check that it is authentic or not. To do this, contact them on their main phone number of (717) 346-8300 or visit their website.