Malta Gaming Authority and Best MGA Casinos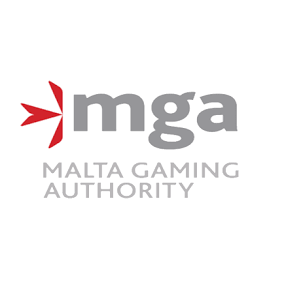 Malta, a small island in Europe, is rich in history and culture. But in the gambling circuit, it's massively famous too. How could this small country of just over half a million people be such a big player in the world of casinos and sports betting?
Well, it's all down to a body called the Malta Gaming Authority. This company regulates casino and sports betting activity in Malta, not just on land but online. And casinos with their routes all over the world want to get a piece of the action! Today, we'll be finding out exactly what it is makes gambling in Malta so special. Stay tuned!
Online Casinos With MGA License in 2023
The Malta Gaming Authority
Formed in 2001, the Malta Gaming Authority (MGA) exists to provide licences for the legal operation of casinos and sportsbooks based in Malta. These businesses can be either land-based or online.
The mantra for the organisation is to provide fairness and transparency to all players who use the casinos and sportsbooks licensed by them. They ensure that each online or land-based business is free from crime, money laundering and corruption. It also protects players' funds in several ways that we will discuss shortly.
The Malta Gaming Authority also ensures that it protects vulnerable players. This means that every casino under its wing will need to prove it does everything to stop minors from accessing their business. It also demands that the casinos help those who could be at risk of becoming addicted to gambling.

How the MGA Commission Works
Casinos who want an MGA licence will need to apply for one. We'll go through the steps for that shortly, but once it's been achieved, it will allow that casino to operate in Malta.
This is pretty straightforward for land-based casinos. But it's a bit more profound for casinos online. That's because those casinos won't just be able to operate in Malta. They'll be able to bring in new players from most countries worldwide.
The only places that people won't be able to access online casino sites with a Malta licence are those based in areas where online gambling is banned altogether. These include entire countries such as Japan or a high number of US states.
Protecting the Players' Funds
If you're signing up for an online casino site based in Malta, you'll want to know that the money you deposit is safe. The good news is that it most likely will. And that's down to some rigorous testing from the MGA.
There are intense regulatory frameworks that Malta's online casino licence applicants will need to meet when it comes to handling finances. These include not charging unfair withdrawal fees and not holding onto players' money for too long.
If you ever feel like your money has gone missing in an online casino account based in Malta, it's really to complain to the MGA. More on that shortly. 
Apply for an MGA Gambling Licence
If you own an online casino site or are thinking about starting one, grabbing a casino licence in Malta is not bad. To do this, you'll need to carry out the following steps:
Head over to the Malta casino licence portal.
Register for an account by pressing the 'Sign In' button in the top right corner. We also recommend opening the tutorials link on the intro page in a new tab. This way, you can refer to it if you get stuck during the application process.
Fill out all the details you're asked of throughout the next few pages. You'll also need to provide ID and tax details. At this point, an initial fee of €25,000 is required.
Take part in the five application stages. These are where the MGA finds out if you are a responsible candidate or not.
Wait to hear the results of your application, and in the meantime, check the rest of the fees on this page. There's quite a lot to consider, so make sure you bear all this in mind as you budget.
How to Make a Complaint via the MGA
As hard as the MGA does work to ensure that all of its licence holders operate legitimately, there may be an occasional time when a casino site behaves in a way that warrants a complaint. 
If you ever want to make a complaint, you won't have any issues in doing so for casinos licensed in Malta.
There is no phone number or email address that you can contact the MGA via for this particular reason. However, this is a convenient online form to fill out. Just go through that, and the MGA will review your case and reach out to you if they need any more information.

Finding a Safe MGA Casino Online
You may never need to make a complaint if you take the time to find the best casinos with a Malta licence in the first place. There are a few ways to do this, and a bit of homework here could make all the difference to your overall online casino gaming experience.
For an online casino site to be 'fair', it needs to have bonus offers that aren't too hard to use, release any withdrawal requests quickly and without charge and only offer games that have a fair chance of winning. While the MGA touches on these, the laws aren't super strict, so we'll need to do a bit more research to find out if a Malta online casino is worth it or not.
Try out the following suggestions next time you're looking for a new site to join.
Find Out What Users Are Saying
The most honest and independent feedback will come from the people who have already used the site. We recommend looking at other casual users' input instead of (or at least on top of) official casino reviews. 
That is because reviews can often be biased one way or another. There may be an ulterior motive for the review. So, check forums and discussion threads to find out what other players think. You're likely to get some honest feedback there! Here are the player's favourite casinos with an MGA license:  
| Ranking | Online Casino | MGA License | Our Score |
| --- | --- | --- | --- |
| 1 | Vulkan Vegas Casino | Yes | 9/10 |
| 2 | Betway Casino | Yes | 10/10 |
| 3 | Rizk Casino | Yes | 6/10 |
| 4 | 22Bet Casino | Yes | 8/10 |
| 5 | Pokerstars Casino | Yes | 8/10 |
| 6 | 888 Casino | Yes | 7/10 |
| 7 | LeoVegas Casino | Yes | 10/10 |
| 8 | Unibet Casino | Yes | 7/10 |
Always Read the Terms and Conditions
Terms and conditions can be one of the most frustrating things about playing on the best online casino site, particularly when it comes to bonuses. Casinos don't actually want to give away free money, so they'll often make it difficult to withdraw any cash won from bonuses.
To do this, they impose strict terms on these bonuses. For example, you'll likely need to meet wagering requirements, meaning you'll need to play through the bonus amount several times before you're able to withdraw any real money.
There's also likely to be a time limit to the bonus, and in some cases, you may even need to put down a retrospective deposit out of your pocket. That can be not very pleasant! For this reason, it's really important to read the terms and conditions at all times to make sure things are fair for you.
Responsible Gambling Under the MGA Licence
One of the areas in which the Malta Gaming Authority is most committed is responsible gambling. This means looking after the most vulnerable players: those under 18 years of age and those in a position where they could be addicted to gambling and at risk of spending more money than they can afford to lose.
In bids to combat this, the MGA ensures that every casino with a Malta licence requests ID from each customer to prove their age. Casinos are also required to offer 'reality checks' to customers when they've spent a certain amount of time or money on the site. This is supposed to help them from getting lost in gambling and spending a fortune.
Our Opinion on the MGA Licence
We're big fans of the Malta Gaming Authority and the licence they have to offer. They are sure that each casino that applies for a licence is put through its paces with a five-stage application process. This makes sure nobody illegitimate can obtain a Malta licence.
This is great news for the players as it ensures that none of them will be treated unfairly at a casino site. And that's exactly what a gaming authority is supposed to do. Nice work, Malta! For the casinos, the MGA is pretty good too. It's not super expensive compared to other gambling licences, although the application process can be a little time-consuming.
MGA Casinos FAQ
The concept of online casino licences in Malta can be pretty confusing, so here are a few questions and answers that could help set the record straight.
Is online gambling legal in Malta?
Absolutely. In fact, because Malta is such a small country, online gambling is a big source of income for the country as a whole. It's no wonder the MGA exists! And they do a great job, too, bringing in more and more online casinos all the time.
How many casinos have the MGA licence?
Right now, there are just four gaming establishments in Malta. That's four land-based casinos with a Malta licence. Online, things are a little different. There are well over 300 licences for online casinos based in Malta! In 2020, the exact number was 318 but it's grown since then.
What is the MGA gambling licence?
If you're an online casino site and want a licence to operate in most territories in the world, you need to look no further than the MGA. They allow all casinos and sportsbooks based in the country to apply. It's a great place for a gambling business to start.
Where can an MGA gambling licence be used?
Other than countries where gambling is banned altogether, such as Japan, those who obtain a Malta-based casino licence will be able to do business in most countries. It's not exclusive to Malta and Malta alone, contrary to some opinions.
Is sports gambling legal in Malta?
While online casino gaming is the main big business in Malta, there is a lot to be said for betting on sports there too. So, if you're interested in setting up an online betting shop, why not consider Malta to house it?
Is there gambling in Malta?
Plenty of it! But most of it takes place online. There are a handful of land-based casinos in Malta, but it is a very small country. However, the MGA has dished out tonnes of licences to online casinos based in Malta.
What are the drawbacks of an MGA gambling licence?
Realistically, there aren't many drawbacks. Some might say that the fee is high, but the money companies save in tax balances this out. There is quite a rigorous vetting process for applicants but if they're doing their business correctly, there's no reason for this to be a problem.
How do I tell if an MGA gaming licence is fake?
It's possible to search the MGA licence register on their website. You can search by business name or licence number to find out if a licence is legit or not. If it isn't, it's easy to report this to the MGA so that they can do something about it.