Lithuania Gaming Commission and Casinos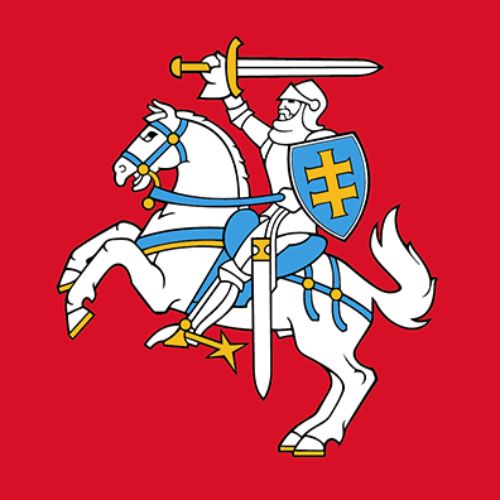 Lithuania and its capital Vilnius is often considered to be some of the most underrated tourist destinations in the world. 
With beautiful buildings and an exciting way of life, there are certainly worse places to go!
Since September 2021, Lithuania has found a new appeal: online gambling. Now, you can get an online casino licence in Lithuania! 
That's why today, we're going to be finding out everything you need to know about it for both the casinos and players alike.
Online Casinos With Lithuanian License in 2023
The Lithuania Gaming Commission
The organisation that takes care of online casino licensing in Lithuania is called the Gaming Control Authority. Its full long name is the Gaming Control Authority under the Ministry of Finance of the Republic of Lithuania, but that's a bit wordy every time we mention them…
Before September 2021, they were in charge of Lithuania's land-based sportsbooks and casinos. Now, their role has changed big time as they have to take on the virtual domain. First time in Lithuania's history that the best online casinos can be licensed in the country.
It's all changed in Lithuania as the Gaming Control Authority gets used to its new role and the casinos themselves begin to put in their licence application. Because it's only been a few months since the law changed, not many licences have been granted just yet, but we fail to see that being the case for a lot longer.

How the Lithuania Gaming Commission Works
Before September 2021, online casino licences in Lithuania could be granted but only in very specific circumstances, such as if the sites were tied to a land-based casino in the country or a retail licensee. Now, they're available to everyone, so it's all going out there!
For an online casino site to apply for a licence in Lithuania, they will need to make a directly applying Control Authority in the country. We'll run through the steps on how to do this later on, but let's, first of all, find out some of the things any applicant will need to prove they can do to apply in the first place.
Protecting the Players' Funds
One of the most, if not the most, important things a Lithuanian online casino has to do is look after the players who sign up for an account. And a big part of doing this is protecting the money they deposit into the site.
The Lithuania Gaming Control Authority does this by making sure that the casinos regulated by them are transparent and open with their money. They'll need to provide constant statements to show their financial positions.
On top of that, they won't be able to get away with holding onto players' money for too long. When a player requests a withdrawal, the casino site should work on returning that cash as quickly as possible.
Lithuania Licence Application
If you like the sound of opening up an online casino site in Lithuania, you might well be making a good decision! The Lithuania Gaming Control Authority is a good company, but you'll need to be aware that the fees for this licence are pretty high. Here's a breakdown of those fees and how to apply for a licence:
Submit an initial application form with all the details about the casino and the member of staff working for the casino, including yourself. Anyone with a criminal history will not be able to get an online casino licence in Lithuania.
Wait to hear back from the results of your initial enquiry. You might be requested to provide more information or offered a licence at this stage after you have been heavily vetted. There is also an admin fee to pay at this point.
If you are accepted, you will need to pay the rest of the fees to obtain your licence. At the time of writing, the cost of a licence is €1m. You'll also need to prove that your casino can generate over €1.2m in revenue each year so that you're worth the application process to the government of Lithuania in terms of tax. They don't want to dish out a licence to anyone!
How to Make a Complaint via the Lithuania Gaming Commission
While the Lithuania Gaming Control Authority is pretty good at vetting anybody who applies for a licence to find out if they are legit, there is always the chance that you'll find a Lithuania online casino operating illegitimately from time to time. It would be rare for this to be the case, but it can happen!
There are a couple of ways to make a complaint to the Lithuania Gaming Control Authority. Firstly, you can reach out to them via email at pagalba@lpt.lt. Or, you can give them a call on the number +370 5 233 6246. If you wish to handwrite a letter of complaint, you can find their postal address on their website.
The good news is that these guys should turn around your complaint request in quite a good time. They want to get things done efficiently and make sure that the players feel looked after.

Finding a Safe Lithuania Online Casino
There aren't many Lithuania based casinos that have applied for licences through this new method. However, there are a lot of casinos that have licenses to do business in the country! 
So, some work needs to be done to find the best one. A few criteria should be analysed as you search for a Lithuanian online casino, including the quality of the welcome bonus casino, the level of customer support, the number of games available, and more.
For a shortcut to finding out how good a Lithuanian online casino is, you can always check out reviews from the players who have already played games on the sites.
Read the Player Reviews
There is no more honest way to get an idea of what a Lithuanian online casino site is like to play at than from the reviews from other players who have already been there. So, this should be your first port of call on your quest.
A quick Google search for the name of the casino and "player reviews" should reveal all kinds of message boards and discussion forums where you'll be able to get a range of casino opinions on the site you're looking at. Looking for some casinos with this license? Look below:
| Ranking | Online Casino | Lithuania License | Our Score |
| --- | --- | --- | --- |
| 1 | Sportsbet.io | Yes | 10/10 |
| 2 | Tsars Casino | Yes | 9/10 |
| 3 | Cosmic Casino | Yes | 8/10 |
| 4 | Fairspin Casino | Yes | 7/10 |
| 5 | ZenCasino | Yes | 8/10 |
| 6 | Betsofa Casino | Yes | 6/10 |
| 7 | TrustDice Casino | Yes | 9/10 |
| 8 | Evobet Casino | Yes | 7/10 |
Check the Terms and Conditions
Another really important thing you should be doing at any Lithuania online casino site (or a casino from any other country in the world, for that matter) is reading the terms and conditions for any bonus they have to offer.
Online casino bonuses can often woo us in by offering loads of free slot game spins or even free cash to play with, but they can often come loaded with terms and conditions that make it tricky to withdraw any money. Keep an eye out for that before you get started to save you any stress later down the line.
You might not find too many casino bonuses in Lithuania, as the promotion of gambling in the country was banned in July 2021! Often, casino bonuses can count as promotions, so Lithuania online casinos need to tread a thin line on this one!
Responsible Gambling Under the Lithuania Licence
Looking after vulnerable players is another of the most important things a casino site can do, so how does that go down in Lithuania, we wonder? Well, promoting your casino is completely banned in Lithuania is certainly one thing.
This makes life very tricky for the casinos to bring in new players. And that's not such a bad thing. If players want to scope out an online casino site in Lithuania, they can do that. But the point of the law is to stop those who are vulnerable or susceptible from being dragged into it and spending any money or time that they do not have. This is particularly true of young people. 
In Lithuania, it's also illegal for anyone under the age of 18 to participate in gambling. If an online casino site were to be caught letting minors play games on their site, they would be in trouble with the Lithuanian police.

Our Opinion on the Lithuania Licence
We think the Lithuania Gaming Control Authority is doing a good job. It's hard to give them a definite opinion considering that the law change was so recent, and the results haven't been able to come in yet.
But so far, so good. Both for the players and the casinos themselves! The players can feel looked after if they decide to sign up for a casino in Lithuania and the application process for the casinos is quite good.
Lithuania Casinos FAQs
Because the rule change was so recent, many people have a lot of questions about Lithuanian online casinos right now. Here are some answers.
Is online gambling legal in Lithuania?
It is indeed, and it has been for a long time although the Lithuanian authorities try to keep a lid on it by banning any promotion of the casino sites.
How many casinos are there in Lithuania?
There were a total of 18 full casinos in the country of Lithuania in 2019, the last time the numbers were checked. On top of that exist 200 slot machine halls.
What is the Lithuania Gaming Commission?
The company in charge of online gambling in Lithuania is called the Gaming Control Authority and it is in charge of licensing and regulating all gambling activity in the country.
Where can a Lithuania gambling licence be used?
Anywhere in the world, that's part of the beauty of it! You don't need to be based in Lithuania to play on a Lithuanian online casino site.
Is sports gambling legal in Lithuania?
Absolutely, the same rules apply to sports betting as they do to online casino gaming in Lithuania. And it's pretty popular out there, too!
Is there gambling in Lithuania?
There really is, and a reasonable amount of it at that.
What are the drawbacks of a Lithuania gambling licence?
The main drawback here is the fact that you will not be allowed to promote your casino site to the people of Lithuania.
How do I tell if a Lithuania gaming licence is fake?
The best thing to do if you're worried about the legitimacy of a Lithuania online casino is to reach out to them directly. You can find their contact details earlier on in this article.