Kahnawake Gaming Commission

There are currently several online gambling licensing authorities around the world that work to ensure the industry is a safe place for players. One of the most respected of these various authorities is the Kahnawake Gaming Commission. Based in Canada, this regulator is well-known for their reasonably lengthy and stringent licence application process, solid setup and ongoing compliance efforts, making their licences highly desirable by players and therefore online casinos.
Keep reading for full details of the Kahnawake Gaming Commission including their back story, the various licences they issue, what their licence application process entails and a list of the top KGC-licensed online casinos.
Online Casinos Licensed by the KGC
Rank
Casino Name
Bonus Offer
Secure Link
Top Features
Fast payouts
Live Casino
Free Spins
Payment Methods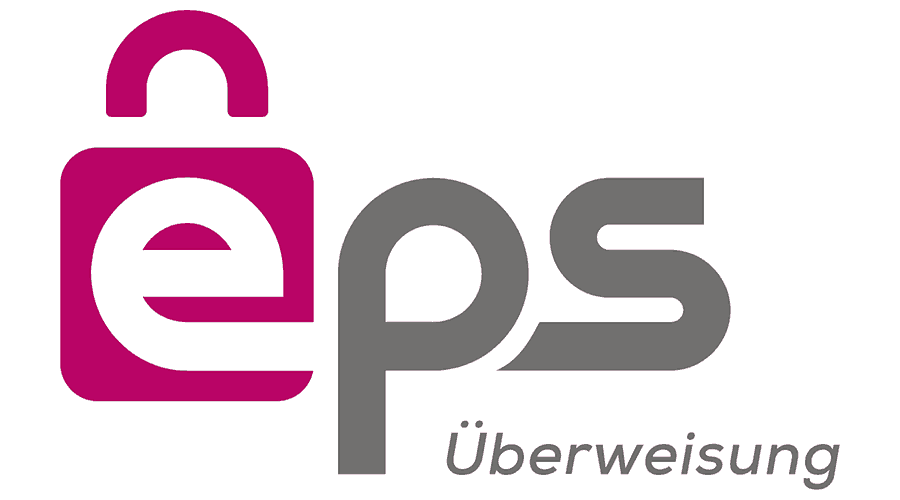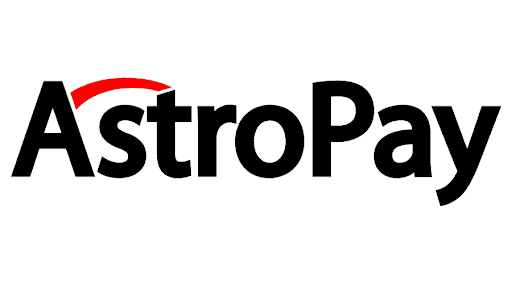 Top Features
Tax Free Winnings
Excellent Support
Low wager
Payment Methods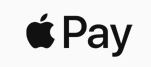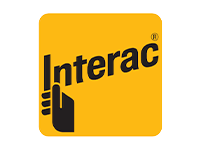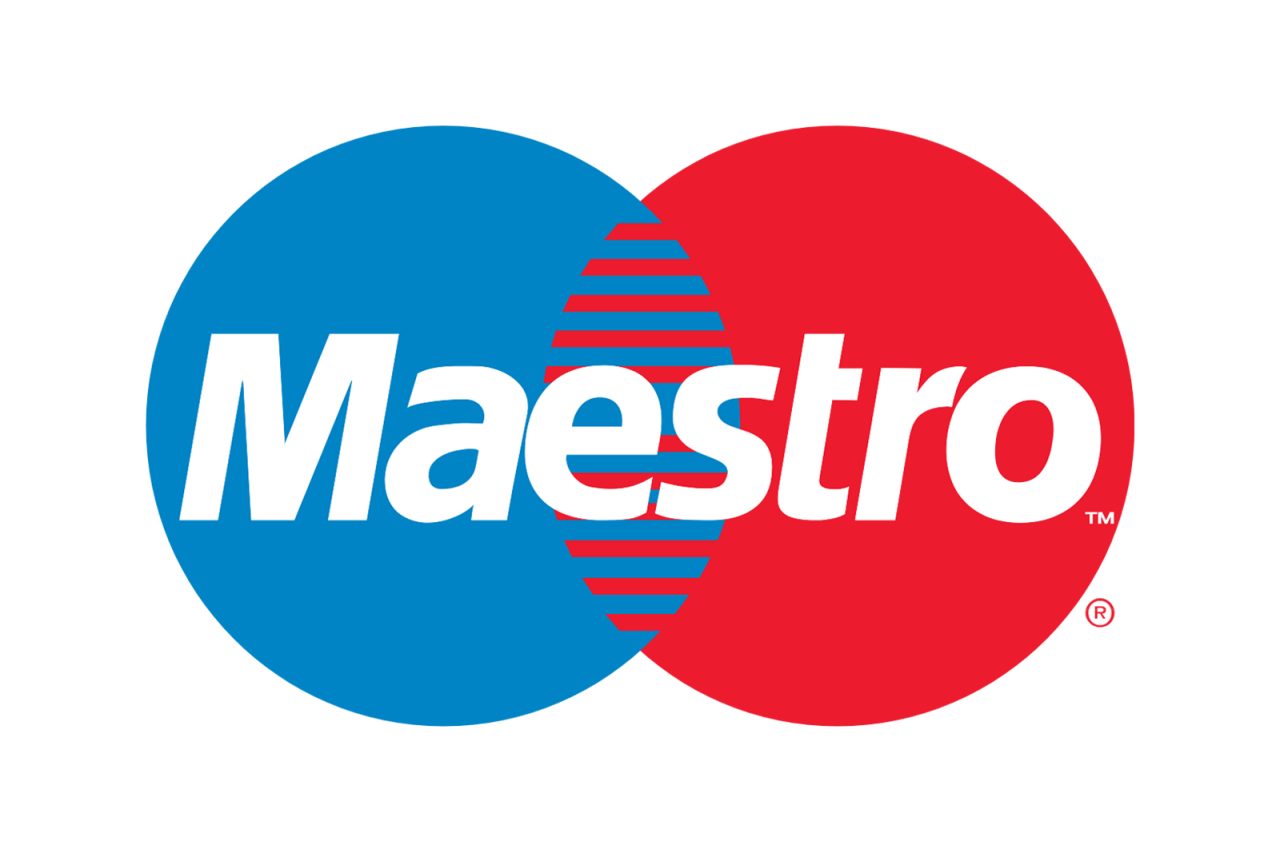 Top Features
Easy registration
Fast payouts
Cashback Bonus
Payment Methods







Top Features
No deposit bonus
Tax Free
Wide choice
Payment Methods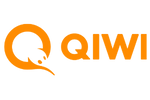 Top Features
24/7 Support
Easy registration
Fast payouts
Payment Methods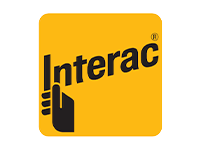 Top Features
Easy registration
Live Casino
Player's Choice
Payment Methods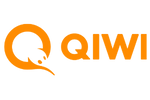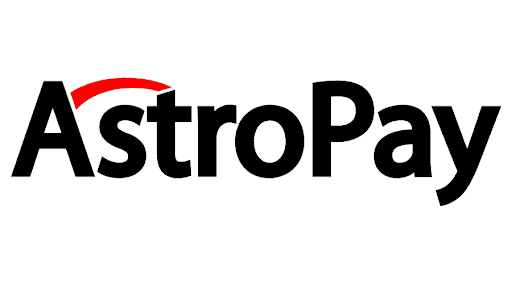 Top Features
Editor's choice
Easy registration
Quick Withdrawals
Payment Methods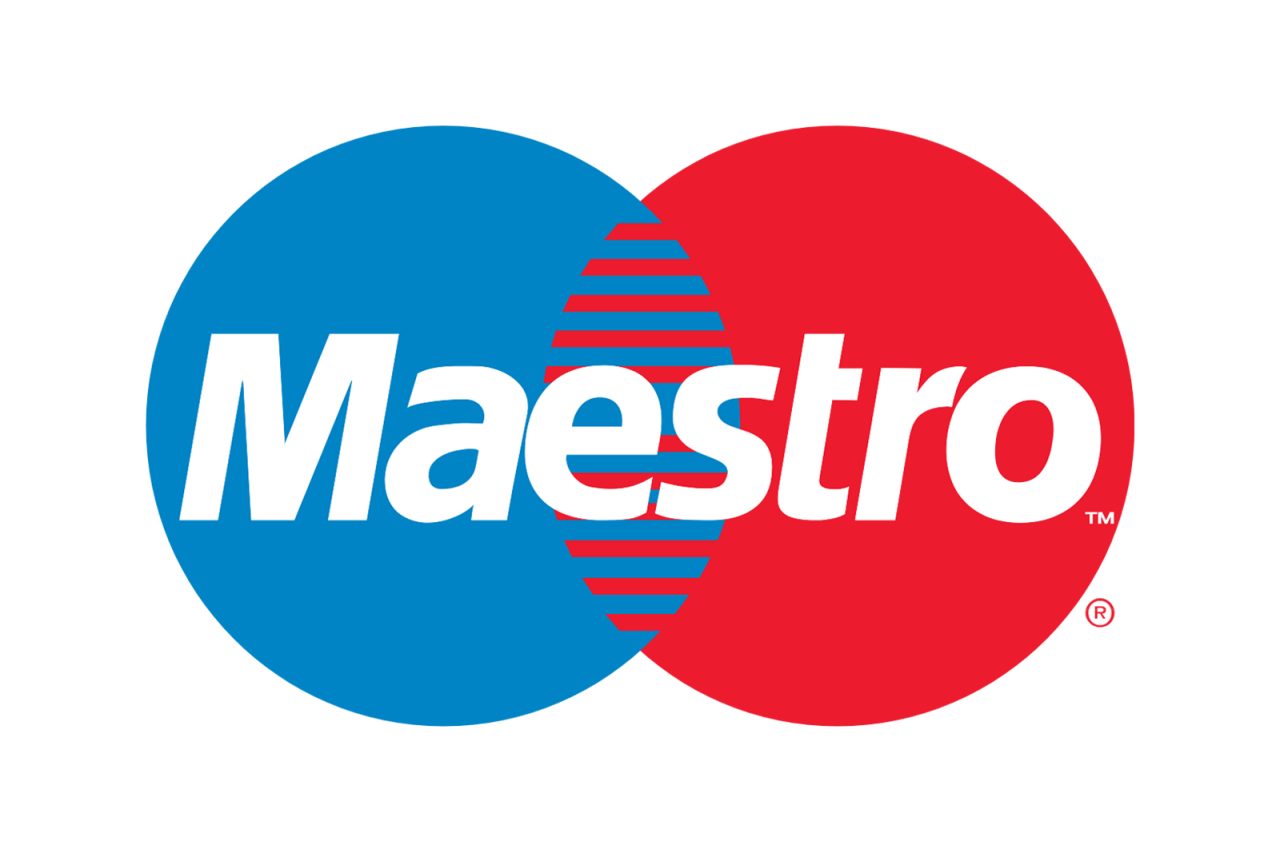 Top Features
24/7 Support
Easy registration
Live Casino
Payment Methods







Top Features
Easy registration
Fast payouts
No deposit bonus
Payment Methods







Top Features
Bitcoin
Easy registration
Reload bonus
Payment Methods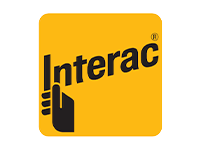 Lapilanders
Mr Vegas Casino
MegaSlot Casino
CatCasino
Fortune Jack Casino
Rizk Casino
Moi Casino
Vegas Lounge Casino
Captain Spins Casino
Casino Rocket
InstantPay Casino
TempleNile Casino
SuperSeven Casino
Yaa Casino
LuckyDays Casino
BetStorm Casino
SpinAway Casino
Skol Casino
888starz
Nomini Casino
ZenCasino
Jonny Jackpot Casino
Slotbox
CasinoFriday
HeyCasino
CashiMashi Casino
Boo Casino
Slots Palace Casino
NeonVegas Casino
Duelz Casino
Casino Room
Twin Casino
PocketPlay Casino
Hello Casino
Royal Panda Casino
Slotnite Casino
Plaza Royal Casino
Fastpay
Caxino Casino
NYspins Casino
Bingo Cabin
Wheelz Casino
Woo Casino
Energy Casino
Wildz Casino
Casimba Casino
Guts Casino
Betsafe Casino
Betinia Casino
Casino.com
Spin Samurai Casino
Dream Vegas Casino
Voodoo Dreams Casino
LiveCasino
Turbico Casino
VideoSlots Casino
NightRush Casino
Rant Casino
Frank Casino
Wallacebet Casino
1xSlots Casino
Casino Days
Spin Casino
CasinoExtra
EuroGrand Casino
Europa Casino
Betfair Casino
Dreamz Casino
Jetbull Casino
The Kahnawake Gaming Commission Story
Located within the Mohawk Territory of Kahnawake in Quebec, Canada, the Kahnawake Gaming Commission (KGC) was established to license and regulate all online and offline gambling operations within and from the region. The KGC came into being in 1996 following the enactment of the Kahnawake Gaming Law, making it one of the oldest existing gambling regulatory authorities in the world. Shortly after, in 1999, the Commission developed and published its Regulations Concerning Interactive Gaming, which all licence holders must abide by.
From a legal standpoint, it's usually the case that only provincial governments in Canada have the power to enact laws pertaining specifically to gambling or otherwise. However, the Mohawk Council of Kahnawake has consistently maintained that they have the right via territorial heritage to enact the Kahnawake Gaming Law, drawing on subsection 35(1) of Canada's Constitution Act, 1982. Despite this grey area, the legalities of the KGC have never been challenged either by Canada or by any other jurisdiction.
However, one case did come close. A licence was refused by the KGC, with the case being raised to the Quebec Superior Court in July 2007. The court ruled in favour of the KGC, and so found no reason to address "the validity of the gaming law".
The Kahnawake Gaming Commission currently licenses and regulates more than 50 gaming operators in Canada, which equates to approximately 250 online casino and sports betting sites.

Types of Licences Issued by the KGC
The Kahnawake Gaming Commission defines six different types of licences issuable under the following circumstances:
Interactive Gaming Licence (IGL): Only one Interactive Gaming Licence can be issued and held at any one time. The current licence holder is Mohawk Internet Technologies, which have maintained the licence since 1999.
Client Provider Authorisation (CPA): This is the main operating licence that is issued to approved online gambling sites. The holder of this type of licence is commonly referred to by the KGC as an Authorised Client Provider (ACP). The main condition for obtaining the Client Provider Authorisation is that operations must be hosted by the IGL holder, currently Mohawk Internet Technologies.
Live Dealer Studio Authorisation (LDSA): This type of licence is specifically required by those wishing to set up a live dealer studio within the Mohawk Territory of Kahnawake.
Inter-Jurisdictional Authorisation (IJA): This type of licence is required by operators who wish to locate some or all of their resources within the Mohawk Territory of Kahnawake, but who already hold a valid online gaming licence issued from another authority. In this case, the KGC does not check for licence compliance.
Key Person Licence (KPL): At least one person with a managerial or operational role within the company that holds the CPA must obtain this licence. The details of KPL licence holders are kept strictly confidential.
Casino Software Provider Authorisation (CSPA): Those companies that provide software and or games to online gambling sites who want to locate some or all of their resources within the premises of the IGL holder (ie. Mohawk Internet Technologies) must obtain this licence. Examples of such companies would be games developers.
Apart from the first licence, which hasn't changed hands since the Kahnawake Gaming Commission's inception, all licences listed above are collectively referred to as Interactive Permits.
Kahnawake Gaming Commission Licence Process
Online casinos wishing to obtain a Kahnawake Gaming Commission issued licence must make an application by downloading and completing the various application forms and submitting them to the KGC.
The Client Provider Authorisation application process involves submitting the following documents, each of which is referred to in detail within the 82-page Regulations Concerning Interactive Gaming document on the KGC website:
Application for Client Provider Authorisation: This form requests basic information about the business including planned operations, location, software providers and brand and URL details.
Business Entity Information Form: This form requests full information of the business including its nature, registration details, personnel, financial information and affiliations and asks for applicants to authorise the release of information to allow the KGC to carry out background checks.
Personal Information Form: Similarly to the above, this form asks for full personal details and authorisation for release of information in order to carry out background checks of:
Directors of private applicant corporations
Shareholders of 10%+ ownership/controlling interest of applicant corporation
All those submitting a Key Person Licence application
Key Person Licence Application: Those holding key operational or managerial roles within the applicant business must fill in basic personal details.
Control System Submission: The applicant organisation must also complete this 40-page questionnaire that ensures the planned operational systems will comply with regulations in the areas of Anti Money Laundering and Counter Financing of Terrorism, Player Protection, Complains and Dispute Resolution, Prizes, Player Limitation and Exclusion, Records and Reports, System Security Measures and Advertising.
The relevant licence application and first annual fees are also required to be submitted at the point of application.
Once all the relevant materials have been submitted, the Kahnawake Gaming Commission uses its own in-house officers and various agencies to assess the application, which can take 4-8 weeks. If successful, the applicant is issued with a preliminary 12-month permit, during which compliance testing continues and the site is issued a certificate allowing placement of the KGC logo that links to full licence details hosted on the Commission's website.
The newly licensed online casino then has to maintain compliance with the regulations on an ongoing basis, pay an annual fee and renew their licence every five years.

New KGC Casinos 2021
Interested in checking out the latest online casinos that hold a Kahnawake Gaming Commission licence? Here are the newest Kahnawake online casinos for 2021:
20Bet
Perfect for fans of both sportsbook betting and avid casino aficionados, 20 Bet is one of the Kahnawake Gaming Commission's best-known license holders. Benefit from an amazing welcome bonus when you sign up and play at one of the hundreds of slot games available to their players. Take part in jackpot slot games to see if you can get a big win, and try their app to keep your game going even when you're on the move!
Check out the full 20Bet Casino review.
National Casino
Live casino games are at the forefront of National Casino's game selection, from lightning roulette to classic blackjack, there's something for everyone. However, if you want something other than premium live dealer games, National also offers a whole range of promotions, including bonuses for your first and second deposit, as well as Monday and Friday reload bonuses. Your gameplay will reach a whole new level of excitement with this KGC licensed casino!
Check out the full National Casino review.
Casino Friday
It's Friday every day at this Kahnawake-licensed casino! Pick from the biggest game providers, the best slots, and amazing bonuses. Receive a top welcome bonus, or benefit from free spins on qualifying games every week. Table games, including roulette and blackjack, are ready to be played at just the click of a button. With so much on offer, why not give them a try?
Check out the full Casino Friday review.
Reasons to Get the KGC License
The Kahnawake Gaming Commission is a pretty unique setup in that only one holder of the Interactive Gaming Licence exists, namely, Mohawk Internet Technologies, which effectively means that if any compliance failures are found, the offending operator's services can be shut down immediately. This may not seem like a very attractive prospect to online casinos, but since it serves to give the KGC such a good reputation, startup online casinos will choose this licensing authority over others. However, this isn't the only aspect of the regulator that helps to generate the Commission's sparkling reputation.
The reasonably lengthy and in-depth application process does an excellent job of weeding out shady practices and potential suspect operators to the point that only the very best will be allowed to adorn their site with a valid KGC logo. This makes the online casino immediately trustworthy in the eyes of players, which results in a swift boost in membership once the operator has officially launched.
Other benefits to online casinos holding a Kahnawake Gaming Commission licence include 0% tax on gross gaming revenue, relatively low fees compared to those of other jurisdictions, a faster application process and fewer required documents.

KGC and Online Gamblers Protection
In the KGC's own words, "The Commission's primary function is to provide for the protection of players who choose to participate in the online gaming offered by the Commission's permit holders.". They achieve this by ensuring their permit holders comply with the following
Gaming is conducted responsibly, fairly and honestly
Players are treated fairly
Winners are paid promptly
Player information is kept in the strictest confidence
In order to obtain their licence, applicants must ensure that a range of responsible gambling measures is in place to protect those underage and potentially vulnerable people, as detailed in the Kahnawake Gaming Commission's Control System Submission questionnaire. Such measures include:
Carrying out player identity checks
The ability of players to limit their play, including to zero
The ability of those close to a player to request that bets are not accepted from that player
Ensuring that terms and conditions are fair
Maintaining the confidentiality of all player information
Ensuring game rules are clearly available in English and any other applicable languages
Pros & Cons of KGC Licensed Casinos
So how can you decide whether or not a Kahnawake Gaming Commission-licensed online casino is suitable for you? Take a look at our rundown of the pros and cons of KGC-licensed online casinos so you can decide for yourself:
Players must be able to play in a safe and secure environment
Games must be verifiably fair
Complaints are addressed directly by the regulator
The licence application process for online casinos is very stringent, making licence holders trustworthy
There aren't as many KGC-licensed online casinos compared to those licensed by other authorities
Contacting the Kahnawake Gaming Commission
Unlike some other regulatory authorities, the Kahnawake Gaming Commission has its own complaints procedure that players can use to report KGC-licensed online casinos. Of course, your first step if you run into issues at a Kahnawake online casino is to contact that site's customer support service and try to resolve the issue that way. However, should this prove unsuccessful, you can escalate the case to the KGC, who will assign it to their Dispute Resolution Officer.
It's worth being aware that your issue may not be resolvable if:
The complaint has already been addressed
It's already in the process of being addressed by another entity
It's already been completed by another entity
The complaint has been discussed on a public forum
Details of the complaint have been shared with the media
Complaints can be sent by email to complaints@gamingcommission.ca.
Should I Play at Casinos with a KGC Licence?
Having read all the details about the Kahnawake Gaming Commission's licence application procedure and the stringent regulations that all permit holders must comply with, you can understand why this licensing authority is one of the most respected in the world. Many view the KGC as striking the right balance between protecting players and making obtaining a licence achievable by online casinos.
As mentioned before, with a single Interactive Gaming Licence holder providing the hosting for all permit holder operations, any failures in compliance can be dealt with swiftly by simply shutting down their services, with the Commission also suspending their licence if appropriate.
The fact that the Kahnawake Gaming Commission still has an excellent reputation after operating in the online gambling industry since 1999 makes them a highly regarded authority, with online casinos that have managed to make it through the application process deemed to be safe, secure and trustworthy places to play.
Kahnawake Gaming Commission Casinos FAQs
Looking for additional information regarding Kahnawake Gaming Commission casinos? Check our FAQs.
How can I check if an online casino has a KGC licence?
There are two ways of checking if an online casino holds a Kahnawake Gaming Commission-issued licence. Firstly, look in the footer of the website of the online casino in question and see if the Kahnawake Gaming Commission logo appears. Clicking on it should open a page hosted on the KGC website detailing the licence holder's specifics. Secondly, you can visit the Permit Holders page on the KGC website. In the menu on the left, you'll be able to search for licence holders by the operator or by URL.
What if an online casino loses its KGC licence?
Any KGC licensed operator who breaches the Commission's regulations will have their licence revoked and must cease all operations. The KGC website features a news section that lists advisory notices such as licence terminations that you can consult.
Which are the best KGC-licensed online casinos?
Our toplist towards the top of this article lists the highest rated Kahnawake Gaming Commission-licensed online casinos based on our detailed reviews.