Kahnawake Gaming Commission and Best Kahnawake Casinos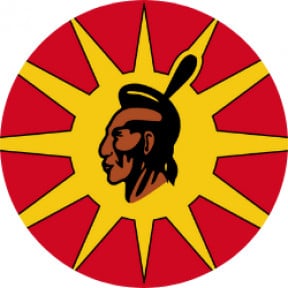 The Kahnawake Mohawk Territory is a small area of Quebec, Canada, with just 8000 people. But since 1996, it's been home to the Kahnawake Gaming Commission, a governing body that licences and regulates casinos and sportsbooks.
This organisation has put the small Canadian territory on the map, but what's the deal with it? How exactly does the Kahnawake Gaming Commission gambling licence work for the casinos and sportsbooks who own one and the customers who use them? Everything you need to know is coming right up.
The Kahnawake Gaming Commission
The actual Kahnawake Gaming Commission itself is a body set up by the local council to licence and regulate gambling activity both in the area and online. It looks after all kinds of gambling activity: online casino gaming, online sports betting and land-based poker rooms. 
Kahnawake has just three brick and mortar betting establishments, each poker shop. So, most of the Kahnawake Gaming Commission's work is based on online betting. And for that, it's very popular indeed!
Since their formation in 1999, the Kahnawake Gaming Commission has dished out over 250 licences to the best online casinos and sportsbooks! That's a lot of work from such a small organisation. So what exactly is this company doing so well that it's bringing online casinos and sportsbooks worldwide to apply for a licence for them?
That's just one of the many questions we'll be answering today as we find out more about the Kahnawake Gaming Commission.
How the Kahnawake Commission Works
If a new, land-based casino or sportsbook wanted to do business in the territory of Kahnawake, or if an online casino site or sportsbook wished to register their business in Kahnawake, they'd need to grab a licence from the Kahnawake Gaming Commission.
If an online business were to do this, they'd be able to operate legally in most territories around the world, not just for the people of Kahnawake! And that's why the Kahnawake gambling licence is so popular.
To obtain one, you'll need to register your business in Kahnawake and ensure that you can prove to the people giving out the licences that you're able to operate legitimately. That means covering a few bases, such as ensuring that the businesses are not involved in crime, that they check each player's age is over 18, that all personal information is held in confidence.
Protecting the Player's Funds
Another key objective for licence applicators is to look after players' funds. Kahnawake licenced casino's primary purpose is to look after players' money into their casino or sportsbook accounts to bet. There are a couple of things they'll need to do to prove this:
According to the Kahnawake Gaming Commission, paying winners 'promptly': holding onto a player's money is not fair. And rightfully so! Canadian online casinos and sportsbooks will need to prove that they release each player's cash quickly when a withdrawal is requested and don't charge unfair withdrawal fees.
All interactive gaming must be 'responsible, fair and honest'. Another key way for Kahnawake casinos and sportsbooks to look after players' money is by ensuring that it's fair to win in the first place. Each of the casino games or betting markets must be reasonable in that they give players a fair chance of actually winning in the first place.
The Kahnawake Gaming Commission works with an independent body, the Financial Services Regulatory Commission of Antigua and Barbuda, to double down on the financial security side of things.
Apply for a Kahnawake Gambling Licence
If you own an online casino site or sportsbook and like the sound of landing yourself a Kahnawake gambling licence, you might have just made a wise decision! So, here are the steps you'll need to take to do that:
Head to the interactive site version of the Kahnawake Gaming Commission website.
Go to the 'Application Process & Forms tab'.
Download and fill out the required forms, then post them to the address found on the website. You can see exactly which forms you need to fill out in this document.


There will be some fees for those looking to apply for a Kahnawake gambling licence. Firstly, there's an application fee of $40,000 to meet, followed by a Key Licence Application fee for each person who wants to run the business, yourself and your business partners.
The Kahnawake Gaming Commission will aim to complete your application within 4-8 weeks. This gives them enough time to conduct all the required background checks they need to do to find out whether you are a suitable candidate for the licence or not.
How to Make a Complaint via the Kahnawake
If you're a player who's been using a Kahnawake-licensed online casino site or sportsbook and feel like you've been treated unfairly, you might want to make a complaint. This could be if they've breached any of the licence terms we've discussed already. To do this, you'll need to contact the commission.
To do this, you have a couple of options. First, you could reach out via email at complaints@gamingcommission.ca. Or, you can use the contact form on their website. Right now, there doesn't appear to be a contact number to call them on.

Finding a Safe Kahnawake Casino Online
If you like the sound of how the Kahnawake Gaming Commission does business and want to play at a casino licensed by them, there are a few lists that can be found online. All Kahnawake online casinos that hold a licence will show their licence number at the bottom of the homepage, or their About section.
This isn't the only measure that should be taken to find out if a Kahnawake online casino is safe or not, though. While we can put an element of trust into the commission to vet the casinos properly in the first place, we should always go one step further to double-check that they are a good casino site to sign up for.
Read Online Reviews
Perhaps the best way to make this check is to find out what other people who have already used the European online casinos say about them. This is a great way to get an honest and fair opinion on the sites.
There are plenty of online communities people use to share comments about online casino sites. Hence, just google something to the effect of '[Casino Name] player review', and you'll find opinions you can trust in no time. Here are the player's favourite casinos with a Kahnawake license: 
| Ranking | Online Casino | Kahnawake License | Our Score |
| --- | --- | --- | --- |
| 1 | Vulkan Vegas Casino | Yes | 9/10 |
| 2 | Happy Spins Casino | Yes | 10/10 |
| 3 | Barz Casino | Yes | 6/10 |
| 4 | GG Bet Casino | Yes | 8/10 |
| 5 | Zet Casino | Yes | 8/10 |
| 6 | 888 Casino | Yes | 7/10 |
| 7 | LeoVegas Casino | Yes | 10/10 |
| 8 | 20Bet Casino | Yes | 7/10 |
Always Read Each Casino's Terms and Conditions
Each Kahnawake casino site will probably have a terms and conditions page that you'll need to check out before signing up. This is particularly true if there exists a welcome bonus for new players, as with these, casinos will often try to minimise the amount of money that players can win to not compromise on their profits.
Make you scrutinise these terms properly. Failure to do so could see you getting in a sticky situation later down the line. If you're concerned about any of the terms or do not understand them, it's worth reaching out to the casino site for clarification before you jump in. Never run the risk!
Responsible Gambling Under the Kahnawake Licence
Any casino licenced organisation worth its salt should ensure that one of its priorities is safe gambling for the players. So how about the Kahnawake Gaming Commission? Do they guarantee the responsibility and safety of the people using the sites they regulate?
Above and beyond protecting their funds, the answer is yes. They aim to ensure that each casino site with a Kahnawake licence does its bit to ensure that vulnerable players are not using the site. This being said, it's an area where a little more could be done.

Our Opinion on the Kahnawake Licence
Even though a Kahnawake gambling licence is quite expensive and a bit more could be done to protect vulnerable players, we feel that it's a great licence to go for. The process for applying is straightforward, they handle complaints well, and they generally seem like they're pretty on the ball in most aspects!
Kahnawake has a long and rich history with gambling, so it feels quite authentic for them to hand out licences to potential businesses. We hope that they continue to do so long into the future!
KGC Casinos FAQ
People have all sorts of questions about how the Kahnawake Gaming Commission works, so here are some of the most popular of those and the answers to them.
Is online gambling legal in Kahnawake?
Canada is a bit of a hotspot for gambling online. Compared to its closest neighbour, the US, people are pretty crazy about online casino gaming, and a big part of the reason for that is that it has been legal for quite a long time.
How many casinos are there in Kahnawake?
There are just four land-based casinos in this particular area of Southern Quebec. Most of the business the Kahnawake Gaming Commission does is its online work. There are 250 online casinos with a Kahnawake licence.
What is the Kahnawake gambling licence?
Owning a Kahnawake gambling licence will allow you to legally operate a casino, sportsbook, or another gambling business in that state. This can be either land-based or online businesses. However, most of the businesses with this type of licence are online casinos.
Where can a Kahnawake gambling licence be used?
Those who manage to obtain a Kahnawake licence for gambling will operate their online casino in most territories that it is legal to do so in. Some countries where gambling is illegal altogether include Japan and Qatar.
Are sports gambling legal in Kahnawake?
Absolutely! While sports gambling isn't hugely popular in Kahnawake itself, it is perfectly legal due to Canadian law. If you fancy a bet on sports in Kahnawake, you'll have no problem in doing that whatsoever.
Is there gambling in Kahnawake?
Yes, and plenty of it! The district of Kahnawake is famous for its gambling due to its long and rich history, so if you love your gambling, you might even want to consider this area of Canada to be your next holiday trip!
What are the drawbacks of a Kahnawake gambling licence?
For the casinos themselves, the main drawback is simply the price. It can be quite pricey to obtain a Kahnawake gaming licence at $40,000 for the business and $5000 for every member of your team you need to hold a licence. So, you'd better get saving if you think this is the option for you…
How do I tell if a Kahnawake gaming licence is fake?
Unlike with some licences, such as the UKGC licence, there is no online tool to enter a Kahnawake licence number to check if it is fake or not. Instead, you'll have to reach out to the Kahnawake Gaming Commission directly with an email. We've listed the email address earlier in this article.