JACKPOT INFERNO SLOT - FREE PLAY
Staying true to its name, the Jackpot Inferno Slot game ignites a fire in the hearts of players and gets pretty hot and heavy. This brilliant game was introduced to the people by the software company Everi. The company provides slot machines all across the United States and offers operational online games worldwide.
You are playing Jackpot Inferno for FUN, check out the casinos below to play for real money.
Close x
Play For Free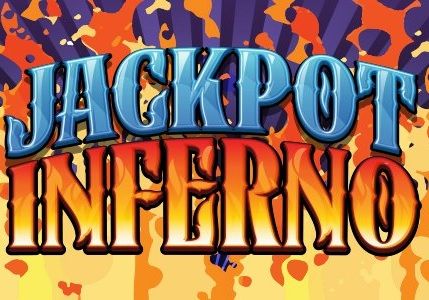 Jackpot Inferno
Top Casino for 2021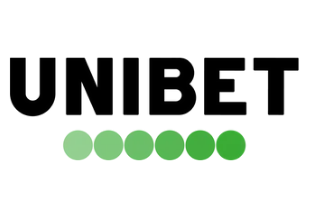 To help us provide you with the best free online slots, please rate this game and if you really enjoyed Jackpot Inferno slot, share it with your friends on Facebook, Twitter and Google+. If you run out of credits, just refresh the page and your balance will be reset.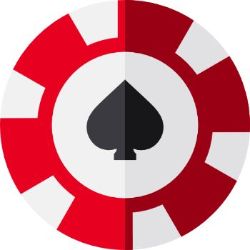 Jackpot Inferno is easily one of the most exciting and scintillating games on any casino floor. The game is a classic style slot machine but with the element of sound being ever-present, which is why you're certainly going to hear this game before you've even laid eyes on it. Just like numerous other penny slots, it features 5 reels and a 50 payline screen. The paylines scatter in different directions across the 5 reels, giving its players a significant chance of making their wallets a little heavier with each spin.
The game starts with a minimum bet of 50 cents, which can be increased to a maximum bet of $2.50. The game also boasts a multi-level progressive system along with a free spins bonus. This is one of the most loved game in the United States casinos.
The sounds from Jackpot Inferno are what make the game so unique and attractive. The sirens and bells are almost magnetic, adding a distinct sense of intrigue and excitement to the game. Other than hearing standard slot machine music, there is a unique ring every time you land a normal bonus symbol.
Additionally, there's an exciting second bonus available, and the Jackpot Inferno symbols get fired up with even more dings and sound in the background—and that's just the beginning. Across the screen, you will find vibrant and bursting symbols like the blazing 7s, jewel-filled crowns, vibrant fruits, poppy pink hearts, and—of course—the scorching and flaming Jackpot Inferno logo.
JACKPOT INFERNO SLOT MACHINE'S CONCEPT AND CORE GAMEPLAY
Jackpot Inferno attracts crowds not only with its vibrant display but also through its vast array of sounds. Every time a user lands a Jackpot Inferno symbol, they'll hear a loud and distinct ding which they won't hear from any other slot machine. Upon hitting the Jackpot Inferno bonus, a loud siren goes off, along with a notification. At the same time, a sizzling trail of fire runs across the screen, announcing that the user will leap to the Jackpot Jump Bonus.
After the user completes the Jackpot Jump Bonus, they're greeted with the nostalgic sound of an old-fashioned school bell ringing, following which they're rewarded with their progressive bonus win. The game is exquisite, addictive, and vivid, all in the best ways possible. Jackpot Inferno successfully combines striking visuals with lively, crisp sounds. Achieving different bonus symbols and listening to the irresistible combination of dings, bells, and sirens is what hooks players.
But the audio isn't the only standout feature of Jackpot Inferno. Everi's Core HDX cabinet is what ignites this game, featuring dual widescreen 23-inch monitors, with a capability of 1080p HD graphics and completely integrated touch screens. Regardless, the audio is the cherry on top of Jackpot Inferno's delectable cake. Much of the reason why people are attracted to the Jackpot Inferno is because of the audio.
Everi uses an exceptional three-way sound system (yes, the sound comes from three different directions!) in this cabinet, making sure that the audio is crisp and clear, and goes far and wide. Undoubtedly, the sirens and sounds of the Jackpot Inferno are what bring people to the game, but the sheer brilliance of the game itself is what makes them stay. The fact that it combines superiority in sight and sound is what makes it so successful.
Even though Jackpot Inferno is probably the most exciting game in this cabinet, it is not the only brilliant game. The Everi gaming cabinet boasts a stellar collection with titles such as the Twin Dragon, Bonus Attack, and Quad Burst Tiger Strike, among many others.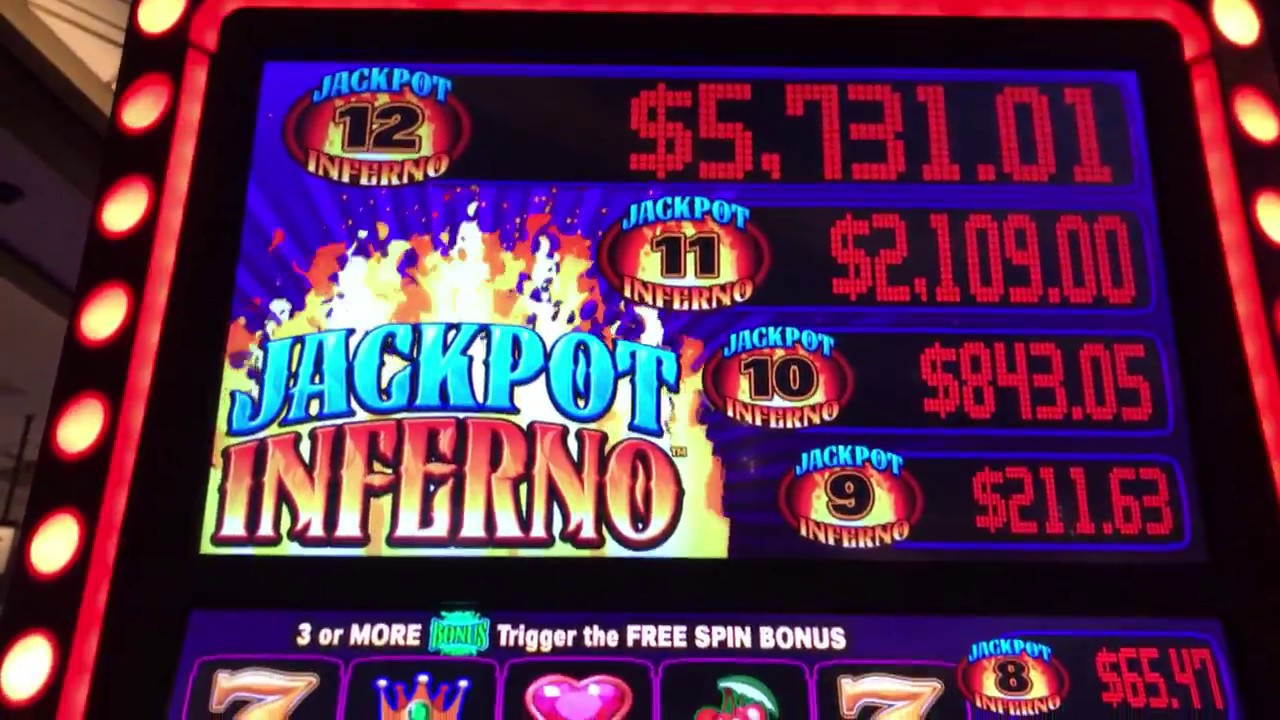 VALUE FOR MONEY
When we consider getting a bang for your buck, the 7 symbols are the most valuable, bringing in 200 credits for a five of a kind. The top credit values for the rest of the 7 symbols are prized at 150, 125, and 100. The 7 symbols appear in a stacked pattern, whereas the lower-paying symbols do not. What this does is that it provides players the ability to get larger and bigger line hits on more than one line. 
JACKPOT INFERNO BONUS
Jackpot Inferno ignites a fire in the hearts of gamblers for several reasons. It's got blazing 7s, triple cherries popping, and sirens blaring—but what sets this intoxicating game apart are the bonus rounds, and how frequently they appear. There are two kinds of bonuses. One is a free spin bonus, while the other is a multi-level Jackpot Jump progressive bonus. 
Additionally, Jackpot Inferno also has a brilliant AUTO feature, allowing players to select the number of spins they'd like to run uninterruptedly by a single click. This feature offers players superior tractability! By simply clicking on the button located on the left side of spin, a menu opens and allows players to choose from different values of 10, 25, 50, 100, and 200 spins, all simultaneously.
BONUS ROUND: FREE SPINS FEATURE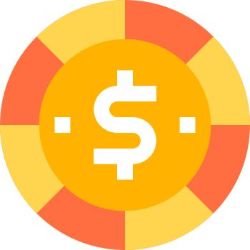 The free spin bonus is activated when 3, 4, or 5 bonus symbols appear dispersed on the reels. However, to make things more interesting, not all bonus spins are the same. When you achieve three bonus symbols, you're awarded 6 spins at 2x total bet. Four symbols are awarded 10 spins at 5x total bet. Succeed in getting five symbols, and you'll be granted a whopping 20 spins at 10x total bet! The best part about this bonus is the fact that only 7 symbols appear on the reel. As mentioned before, this gives players an excellent chance to make some winnings. However, during the free spin bonus, you cannot collect any Jackpot Inferno symbols.
BONUS ROUND: JACKPOT JUMP PROGRESSIVE BONUS
The Jackpot Jump progressive bonus has minor similarities to Quick Hits. For this progressive bonus, you must collect a minimum of 5 red-hot Jackpot Inferno symbols, all in one spin. Progression is dependent on the collection of Jackpot Inferno symbols: the more you obtain, the higher your chances of progression. What people love about this bonus is the fact that you can bet any amount of money to win a progressive bonus. But it should be noted that the bet size does have an impact since the progressive bonus amount is calculated by the initial bet size. Hence the more you bet, the higher your progressive bonus. 
Once players succeed in collecting a minimum of 5 Jackpot Inferno symbols, they are taken to a screen with different boxes on it, called the picking screen. The boxes contain various credit spots, additional picks, and even more Jackpot Inferno symbols. Players can collect a total of 12 symbols to achieve the highest progressive bonus.
RANGE OF WINNINGS IN JACKPOT INFERNO
At a minimum bet of $.50 per spin, the highest payout usually occurs during the game's jackpot stage. The smallest jackpot possible to win while betting the minimum amount required to play the game is $278, which happens when someone bags 5 red-hot Jackpot Inferno symbols. If someone gets 12 Jackpot Inferno symbols, the reward reaches $92,135. And finally, Jackpot Inferno boasts a crazy MAX BET feature, which can be activated using a button to the right-hand side of the spin button. At only $2.50 a spin, $1212 is the minimum amount of jackpot which can be won. However, in case of an appearance of 12 heating Jackpot Inferno symbols, the payout reaches a spectacular $556,749!
CASINOS WHERE YOU CAN PLAY JACKPOT INFERNO SLOT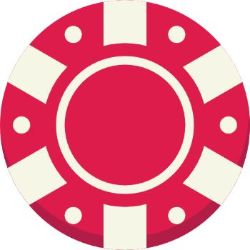 The real beauty of playing Jackpot Inferno occurs in a casino, with the Everi Core HDX boasting the Jackpot Inferno, astounding you with its colors and sounds. However, the good news is that the same experience has been replicated online by many top online casinos so you can play and get the same satisfaction from the comfort of your home! These casinos are the best of the best. The list is regularly updated so that the casinos featured are not only of the highest quality but also the safest to play at, with quick and easy transactions, live casinos, and 24/7 customer support.
US ONLINE SLOTS SIMILAR TO INFERNO JACKPOT
FINAL VERDICT
Whether you're a high roller or a low roller, Jackpot Inferno has specifically been designed to be played by everyone (above the legal age). Players can go as high as they want or stay as low as they like, while still having a chance to spin a captivating arrangement of numbers with the 5 reels. With fiery-red imagery burning up the screen and the cacophony of sounds going off, Jackpot Inferno will undoubtedly ensnare all your senses.
The creators have come up with something special by introducing engaging beats and appealing tints across the screen. Jackpot Inferno is interactive, wicked, and addictive. The excellent features, compelling bonuses, and insane jackpot deliver promising payouts in this adrenaline-pumping game, while the crisp visuals and sounds consistently make players come back for more.
This slot review was written in 2020, and is now maintained byDani Wilson. Should you have any questions or see any discrepancies on this page, feel free to reach out to her. The casino list at the beginning of the page is revised each month, to ensure we only offer the very best casino sites to our readers. Let's have a look at some handpicked references you may find interesting.
REFERENCES ABOUT THIS PAGE
Jackpot Inferno Game
Software

Everi

Reels

5

Paylines

50

Variance

High

Free Spins

Yes

Bonus Rounds

Yes

Jackpot

Yes

Bet Range

2.5 - 100
Play for Real Money
player reviews
Write a review for Jackpot Inferno
Your reviews help other players find the best casino sites and games to play. Please be honest with your feedback and rating. All submitted reviews will be checked by CasinoTopsOnline quality control team. Submissions that do not follow our review guidelines will not be posted.