iSoftBet Casinos
In order to excel in something, you first need to master the basics. iSoftBet is a software studio that has mastered the basics and has gone above and beyond in creating visually stunning slot machines. Aside from being a treat to the eye, iSoftBet also take responsible gambling very seriously. Going as far as being regulated in 16 different markets, you know that this game supplier goes the extra mile to ensure the safety of their players. 
At the heart of their creed stands the safety of the gamblers that play their games. This game studio recognises that gambling online is not without risk, and vulnerable people might go down a dangerous path should they not receive adequate protection and guidance. This is why iSoftBet implements certain safety nets within their games so players have more control over their budget and their gambling habits. It is good to see that the companies that produce casino games care about the people that play them. 

All games

40+

Online casinos

200+

Desktop Platform

Mobile Platform

Overall rating

9/10
A safe experience with iSoftBet games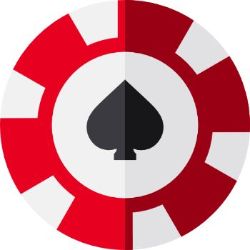 As briefly touched on above, iSoftBet has implemented certain safety nets in their games to make sure that their players stay safe. They acknowledge that there is a risk in online gambling and will do their best to give players the means to control their gambling behaviour. This is done through either players being able to set certain limits, as well as self-exclusion tools. 
Bet limits: this feature allows players to set their bet limits beforehand, allowing players to stick to their budget. They can choose how many bets they will place during one session, or set the wagering amounts per bet. 

Deposit limits: By allowing players to set their own deposit limits in advance, players can have much more control over their spending budget. This way, players know how much then can spend and adjust their coin size and wagering amount accordingly. 

Session time limits: It is very easy to get carried away when playing online casino games. By setting a time limit, the session will automatically end after the given timeframe has exceeded, blocking the player from spending past their budget. Of course, players can always continue playing in the free demo mode. 

Self-exclusion tools: Normally used as a last resort, the self-exclusion tool allows players to exclude themselves from games or casinos for a specified period of time. 
Although iSoftBet offers these safety tools to all their players, they are not mandatory. If you feel like you in control of your gambling habits, then you may choose to skip these extra options. Should you be interested in learning morning able responsible gambling, we have set up a handy guide here. 
Casino Games by iSoftBet
On top of being safe and secure, the games created by iSoftBet are also a feast for the eyes. iSoftBet is responsible for pushing out online slot machines and table games that contain stunning graphics on any device of your choice. Their slot machines all boast a unique theme such as Egyptian, Chinese, classic slot machine features, and Fantasy. Each slot machine comes with a different Return to Player percentage (RTP) and volatility, meaning that both high rollers and low rollers can find a game that suits their needs. 
Branded Games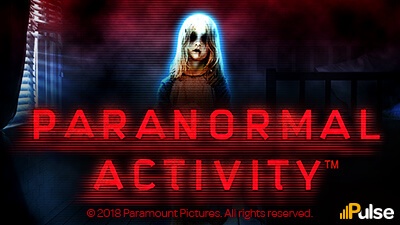 Like NetEnt and Playtech, iSoftBet also offers several branded slot machines. These branded slots are modelled after popular TV series and blockbusters. Fans of these popular franchises will be able to experience their favourite movie on a whole new level. If you are a fan of Paranormal Activity, 24, Rambo or Platoon then you will love the branded games by iSoftBet.
Mobile Games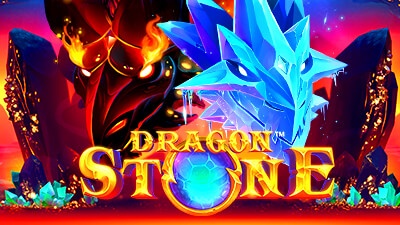 Being able to play casino games on the go is a must these days. iSoftBet tries to be as dynamic as possible when creating their stunning slots and table games, making sure that all games can be played on any device. They have stepped away from outdated Flash technology and adopted the sleek HTML5 framework on which their games are built. This ensures a high-quality gaming experience on smartphones, tablets or any handheld device. Most of the title produced by iSoftBet is adapted to mobile gambling, however, some of their earlier titles might not have converted to the mobile-optimised version.
Table Games
If you prefer the thrill of table games over slots, then iSoftBet is sure not to disappoint either. Their portfolio of table games brings a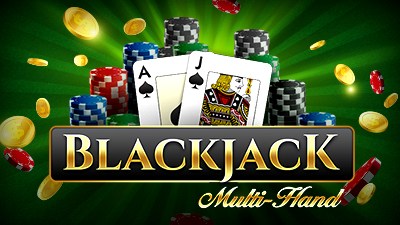 luxurious land-based casino experience to the comfort of your own home. Among the titles you will find various takes on Blackjack, as well as the classic version of the game. Likewise, you will find European, French and American Roulette, Punto Banco and Joker Poker.
Regulated markets and iSoftBet
In order to offer their games in different gambling jurisdictions, a licence needs to be obtained. This licence allows software suppliers to distribute their games within the licensed jurisdiction. It also means that their games have been thoroughly vetted and tested for fairness and RNG. All of their games are tested both internally and regionally by quality assurance analysts and out-sourced testing facilities, which make sure that all games by iSoftBet are as safe, secure and fair as they can be. 
In the case of iSoftBet, they are active in several different jurisdictions including Malta, the United Kingdom, Romania, Portugal, Italy and Denmark. Having obtained all the necessary licences, games by iSoftBet are widely available at most popular online casinos. So the next time you are looking for a reputable online casino, look for iSoftBet games in their game lobby. This will be a surefire way to know you can trust this online casino. 
A Final Word on iSoftBet
This software supplier has the health and safety of their players at heart. With their multiple safety nets present on their games and their multiple licences in several jurisdictions show that this statement is not just a bunch of hot air. Aside from the assured safety and fairness of their games, players are also guaranteed a real-life casino experience. Every title within iSoftBet's portfolio is carefully thought out and crafted to perfection. Whether you love slot machines or a real table game fanatic, iSoftBet's games are sure to satisfy.