Gibraltar Gaming Authority and Casinos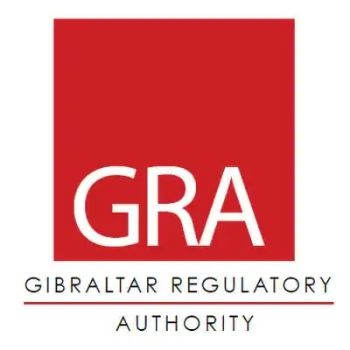 Just off of the Spanish south coast is a small British territory of just 33,000 people named Gibraltar.
It's only 2.6 sqm in size and is a popular spot for holidaymakers in the summer.
But it's not just tourists who love Gibraltar, it's gamblers too. That's because Gibraltar is responsible for supplying a tonne of gambling licences to online casinos (plus the four land-based ones based in Gibraltar). 
Let's find out how that works for both the casinos and the players.
Online Casinos With GRA License in 2023
The Gibraltar Gaming Authority
Amazingly, 55% of online gambling in the UK is carried out on servers based in Gibraltar. But why is that when the United Kingdom Gambling Commission also exists? The main reason the Gibraltar Regulatory Authority is so popular is largely down to tax. Most other UK territories will charge 15% of the tax to any online casino sites. Not in Gibraltar. They like to keep things a lot lower: only 1% there.
Set up in 1998, the Gibraltar Regulatory Authority is an independent body that regulates and licences casinos and sportsbooks based in the territory of Gibraltar. It looks after the four land-based casinos there and many online casino sites. 
Despite the organisation working independently from the UK, those who apply for a casino licence in Gibraltar will need to ensure that they meet the UK's 2005 Gambling Act requirements. The low tax isn't the only benefit of a Gibraltar casino licence. Throughout this article, we'll be discussing what's so great about this body, both to the players and the casinos who hold the licences.

How the Gibraltar Commission Works
For a casino to sign up for a Gibraltar licence, they'll need to run through the application process and pay a fee of £100,000. It's a little expensive, but if you're a big enough casino, you'll make this money back in low taxes in no time at all. After this, the Gibraltar Regulatory Authority will vet each applicant to see if they are fair. The main principles that casinos will need to meet to prove they are worthy of a Gibraltar casino licence are as follows:
Nobody with a criminal history can apply for a licence
Everybody who applies for a licence needs to meet all standards set out by the body
Each applicant needs to meet international money laundering laws
The Gibraltar Regulatory Authority sets out standards that protect players' funds and ensure responsible gambling. We'll explain a little more about what those things mean shortly.
Protecting the Players' Funds
If you want to apply for a casino licence in Gibraltar, you'll need to prove that you can look after your customers' money. That means all cash any players at your best online casino site deposit into their account. This comes in two parts: releasing cash when players request a withdrawal within a reasonable period and ensuring that each game gives a fair chance of winning.
The latter is mostly down to the software providers of the casino games themselves, but you'll need to check that they're legit. Or, if you're planning your games to the table, you'll need to ensure that they are as fair as you list them to be.
Apply for a Gibraltar Gambling Licence
Think what you've got what it takes to make an application to the Gibraltar Regulatory Authority? It might be time to start applying. Here are the steps you'll need to take to do just that:
Register your company in Gibraltar.
Reach out to the GRA and the Gambling Commissioner. You can do this over the phone at +350 20064142 or on the website. There's also an email address of gamblinglicensing@gibraltar.gov.gi. They'll make an initial assessment of suitability and supply an application form if you pass this first test.
Please fill out the application form and send it back to them.
Pay the fee and wait for the rest of the checks to come through.
Take your licence and get going! The whole process should take a few weeks (after the initial registration of your business), so make sure you give yourself plenty of time.
How to Make a Complaint via the GRA
The Gibraltar Regulatory Authority does great work to ensure that its licence holders are suitable. But sometimes, you still might need to make a complaint to them if you feel like one of their licence holders isn't operating in a fairway.
You can either fill out a form in writing (this can be found on their website) and post it to them or perhaps go for the easier option and send them an email. You can reach out to the Gibraltar Regulatory Authority complaints department at gccomplaints@gibraltar.gov.gi.
There is no way to make a complaint about the phone.

Finding a Safe Gibraltar Casino Online
There may not be any need to get yourself to a position where you need to make a complaint if you manage to find a safe online Gibraltar casino in the first place. Of course, the Gibraltar Regulatory Authority will do a lot of this work for you, but you can take some extra steps to make 100% sure a casino is right before you sign up to play.
There's a list of online casinos with Gibraltar licences you can check out to begin your search. You'll find it on the Gibraltar Regulatory Authority website. After you've created a shortlist, we recommend taking the following steps to fine-tune your decision.
Find Out What Other Users Have to Say
It's always good to find out what other people have to say about a Gibraltar online casino before you sign up for one (or any online casino, for that matter!). While reviews from professionals are a good way to go about this, you can go one better by finding out what the players have to say.
Players are much more likely to be independent, which means there will be more truth to the findings. You can check out multiple message boards online to find out what people have to say. Here are some players favourite casinos holding this license:
| Ranking | Online Casino | Gibraltar License | Our Score |
| --- | --- | --- | --- |
| 1 | Jackpot City Casino | Yes | 10/10 |
| 2 | Spin Casino | Yes | 9/10 |
| 3 | Ruby Fortune Casino | Yes | 8/10 |
| 4 | Gaming Club Casino | Yes | 7/10 |
| 5 | Casinonic Casino | Yes | 8/10 |
| 6 | Energy Casino | Yes | 6/10 |
| 7 | Euro Palace Casino | Yes | 9/10 |
| 8 | bCasino | Yes | 7/10 |
Always Read the Terms and Conditions
If you're looking to participate in a Gibraltar online casino welcome bonus, make sure you scrutinise the terms and conditions heavily before doing so. While they might seem amazing at first glance, there will likely be several hurdles you'll need to overcome before you can claim your winnings. These include wagering requirements, first and foremost. You'll need to play through your winnings several times before they turn into real, quick withdrawable casino cash.
Responsible Gambling Under the GRA Licence
Another layer of responsibility that an online casino site licensed in Gibraltar needs to demonstrate is that it looks after its players. This is carried out in two ways: ensuring that players are of age to play the games and that they're not vulnerable.
The former is proven by ensuring that every applicant for a GRA casino licence checks the ID of their players to ensure that everybody is over 18 years old. Preventing mental vulnerability is a little trickier, but casinos should always check in with their players to ensure that they're not spending any more time or money than they can afford to.
If you're concerned about your gambling welfare or that of a friend who plays at a casino with a Gibraltar licence, you can reach out to the Gibraltar Regulatory Authority directly.
Our Opinion on the Gibraltar Licence
The licence issued by the Gibraltar Regulatory Authority is certainly on the expensive side at £100,000, so you'd need to ensure that your online casino site will turn over some good profit if you decide to go down this route. The amount of money you'll save on tax is very high, with a rate of just 0.15%.
So, all-in-all, this is a great licence for high-earning casinos. It's also pretty good for the players as the Gibraltar Regulatory Authority regulates the activity of the casinos quite closely, which means there is little risk of players being conned. We still recommend doing your homework on the quality online casinos themselves to ensure they're legit.
Gibraltar Casinos FAQs
If you're in a rush and need some info about the Gibraltar Regulatory Authority and the licence they offer, check out the Q&A session below.
Is online gambling legal in Gibraltar?
Absolutely! And then some. Online gambling has become quite a big thing off the back of the Gibraltar Regulatory Authority. Lots of punters and casinos alike have ditched the UK in favour of Gibraltar nowadays.
How many casinos have the Gibraltar licence?
Right now, there are only four land-based casinos in Gibraltar. It's a small country! However, there are quite a lot more casinos online there. At the time of writing, that number was a little over 30 but it's likely to continue to grow as the word spreads.
What is the Gibraltar gambling licence?
Acquiring a gambling licence in Gibraltar will enable you to allow players to play casino games on your website or place sports bets. If you prefer to go down the land option, you can also build a casino or bookies in Gibraltar. Just make sure you have the spare £100,000!
Where can a Gibraltar gambling licence be used?
Naturally, you're not going to be able to expand your territory if you're land-based but if you're online the world is your oyster. That's because the Gibraltar Regulatory Authority licence enables you to do business in any territory where gambling is legal.
Is sports gambling legal in Gibraltar?
Just like with online casino gaming, sports gambling is very much alive and well in Gibraltar. It's not as popular a scene as that of online casino gaming, but there's certainly still a fair amount of it going on out there.
Is there gambling in Gibraltar?
Oh yes, and quite a fair amount of it. Of course, gambling in Gibraltar can only be so big as there are only 33,000 people out there. Plus, the actual size of the land is very small indeed. However, the reach that the Gibraltar Regulatory Authority has online is big.
What are the drawbacks of a Gibraltar gambling licence?
The main drawback for casinos is the price. That £100,000 price tag is pretty steep. For the players, there's nothing to complain about really!
How do I tell if a Gibraltar gaming licence is fake?
You can reach out to the Gibraltar Regulatory Authority via email if you have any concerns. The best way to reach them is through email at gccomplaints@gibraltar.gov.gi.