Ganapati Gaming Casinos
Ganapati Gaming Casinos is an international group company, with offices and game studios in Malta, London, Taiwan, and Estonia. It was established in 2013 and is licensed by the Malta Gaming Authority and eGaming Curacao to provide gaming content to casinos.
Since its inauguration, it has won multiple awards, including the Starlet Awards Game Innovation of the Year, Malta Gaming Awards, EGR Software Rising Star, Global Gaming Awards, and others. The headquarters of the company are based in London, and to learn more about them, you can go to their website or contact them via email.
The unique point of Ganapati Casinos is that their games and software, designed in traditional European style, have somehow managed to retain the essence of the Asian spirit. The company has been growing and has managed to create a startlingly impressive portfolio that showcases their immense potential and skills.

All games

54+

Online casinos

2

Desktop Platform

Mobile Platform

Overall rating

9/10
Best Online Casinos With Ganapati Games
Where To Play Ganapati Gaming Games
Not only are their games focus on providing the user with an unrivalled entertainment experience, but they have also received prestigious awards to confirm this. To see what happens when the best of the East meets the best of the West when it comes to an online casino, look no further because Ganapati is here to show you.

Top-Rated Ganapati Casinos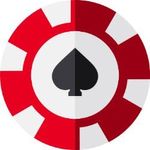 You might be wondering, in which casinos can I find and play games produced by the Ganapati Gaming Studio? Although there might not be a large number of casinos that do, all of them combined offer services to a vast number of regions in the world. We have compiled a full list of casinos that offer games by Ganapati Casinos below:
Video Slots Casino;
Cashmio Casino;
Lucky Niki Casino;
Slots Magic Casino;
Mucho Vegas Casino;
Ahti Casino;
Play Ojo Casino;
Play Million Casino;
7 Gods Casino;
com Casino;
Monte Cryptos Casino;
Casino RedKings;
DrueckGlueck Casino;
Horus Casino;
Melbet Casino.

Games Offered by Ganapati Casinos
Trust us when we say that you will fall head-over-heels in love with every game that Ganapati Casinos has to offer. Each game showcases their signature aesthetics, enticing graphics, and cleverly designed features. As of now, the company has around 29 slot videos under its name but is continuously working to bring something new to the market. The software used to provide Ganapati's games to different casinos is SoftGaming's unified API integration system.
Slot Games
Slots are a specialty of the Ganapati group of companies. Although it's difficult to pick from amongst their range of captivating games, we managed to pick out our 3 favorite slot games by the company for your benefit.
On the very top of our list is the alluring Ukiyo-E, translating to pictures of the floating world, which is centered on the traditional Japanese art movement, which arose between the 17th and 19th centuries. Due to the vivid and painstakingly detailed Japanese imagery, you will be entranced by the graphics alone. Putting aside the aesthetics though, we know you're dying to know the answer to the real deal: can you win big money in it?
Yes! The slots have 5 reels and 3 horizontal rows. With around 60 pay lines, the return to player percentage is a staggering 98.41%! You can win big bucks while taking a journey through the history of Japan, all accompanied by the perfect soundtrack.
Our second choice, and a favorite of millennials everywhere, is Pikotaro's Pineapple Pen. Every millennial must be familiar with the famous meme of Pikotaro with his pineapple pen, which took social media by storm and rapidly rose to internet stardom. Seeing the perfect opportunity, Ganapati Gaming Studios turned Pikotaro into a character and based an entire game of slots on the meme!
With carefully detailed characters, props, and other exciting features, the game is every millennial's dream come true. It has 5 reels and 4 horizontal rows and comes with perks like free spins and a Pick 'n Mix bonus round! With the innovative combination of a famous meme with a slot machine, a return to player percentage of 98.41%, and a maximum win of 1,500 credits on this slot video, it is no wonder that it Pikotaro's Pineapple Pen is a popular choice for many.
Wild Sumo Slot is our third favorite slot game from the Ganapati group of companies. If you're into progressive jackpots, you will love this one. It is the company's first progressive jackpot game and has 3 reels and 5 slots. The theme of the slot video is a sumo wrestler's dojo.
The jackpot is progressive because the player needs to play different levels and win tournaments. There are 50 pay lines, and the return to the player percentage is 98.41%. The maximum base win is set at 2000 credits. It is considered to be a highly volatile slot video and is played by only those high rollers who revel in challenges!

Other Games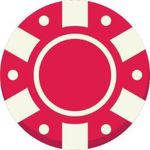 Some of the other slot videos by the company are Dragon Hunter, CrypCrusade, CrypBattle, Sushicade, She Ninja Suzu, Fireworks Fever, and more. Read on below because, although we've already mentioned our favorites, we couldn't resist mentioning a few more games that will keep you occupied for hours on end!
The Shiba Inu slot, which, as its name implies, is about the famous Shiba Inu dogs bred in Japan is a fun and innovative game for dog-lovers. The game itself is quite traditional in that its grid is made up of 5 reels and 3 rows for symbols. The backgrounds of the game are eye-catching depictions of the different rural areas of Japan, which are made all the more beautiful due to the skilled graphics.
With 15 pay lines, free spins, and exciting features like the Added Wilds bonus that gives 15 wild symbols at any point in the game, we guarantee that you will keep going back for more!
Do you love monsters as much as we do? If yes, you will love Ganapati's slot video game called Monster Quest. This game will take you on risk-filled adventures through lands teeming with monsters to gain riches and glory by defeating the monsters. The most unique part about this slot video is that, unlike traditional slot videos, it has no reels or pay lines. With each new spin, you fight in a new battle. If you manage to defeat the monsters in battles like Intrusion Battle, Rare Monster Battle, Boss Battle, and Treasure Chests, you will win the game!
Finally, we have the End of Edo in which you get to be a samurai in modern-day Japan! As a warrior, you will need to fight battles as you've never seen before. The game is made all the more interesting because of the matching soundtrack of battles and the interesting symbols. All of this is enough to hook any player to the game for hours. The game is a traditional slot video game with 20 pay lines but you can also play the amazing Warfare bonus round.

Availability of Ganapati Games at Online Casinos
In most Asian casinos, you will be able to come across video slots by the Ganapati group of companies, but unfortunately, few Western country-based casinos have partnered with the company. Since 2018, video slots by the company can only be found at the Videoslots and 1xBet online casinos.
Mobile Casino
You can certainly play Ganapati's games on your mobile devices because the company uses HTML 5 technology to produce their games. This means that the games can be played on a wide range of platforms, including smartphones, desktop computers, laptops, and tablets.
Customer Support
Despite being in its developmental phase with a long way to go, Ganapati still manages to recognize the instrumental role played by clients in a company's success. They have provided clients with numerous ways to easily get in contact with them through email or a form available on their website. You can use one or both channels to connect with the company and get the support you are looking for. 
Trustworthiness of Ganapati Slots & Games
The Ganapati group of companies is a fairly trustworthy entity which can be proven by the licenses they hold. The company has a long list of awards and nominations, which goes to show its skill and reputability. There is little that clients need to worry about when it comes to Ganapati's trustworthiness or skill.
If you want to ensure Ganapati's trustworthiness, simply head over to the website where you will find a list of all their awards and licenses. Moreover, the company has managed to ensnare major clients like Betsson Group, Bet Construct, Twin, Bet Hard, Nyx Gaming Group, Play Ojo, Solid Gaming, Dafabet, Soft Gamings, iSoft Bet, and more. Do you think that such big names would have hired the company if its work or name was even slightly shoddy?
Two values that the company holds dearly, which are also reflected in their games, are those of security and fairness. It employs all tools to make sure that the games are completely safe by maintaining an adequate standard of security. Moreover, the licensing bodies keep a check on the company to ensure that all its products are up to the mark, and there is no lack in the games or otherwise.
Ganapati Gaming License
The company is licensed under the Malta Gaming Authority with license number MGA/B2B/365/2016. It is currently trying to obtain a license by the UK Gambling Commission license as well. The address of Ganapati is Level 15, 1 Angel Ct, London EC2R 7HJ, United Kingdom. Here's an interactive map:
Final Thoughts on Ganapati Gaming Casinos
So, where do we stand on Ganapati Gaming Casinos? After polishing our knowledge on its operations and games through extensive research, we find little to no flaws with it. While we recognize that it has not been able to expand like the big names in the industry, we feel that the company's standards and quality are being maintained by its slow and steady pace of growth.
If it keeps getting better like it is right now, we do not doubt that it will take over the world of the best online casinos in no time. It seems like the company has a firm grasp on every important aspect of being a game provider in the industry and is doing quite a remarkable job at it.
We strongly feel that Western casinos should look into the company and start partnering with it. It is perhaps the only game provider in the industry that has mastered the art of blending Eastern and Western values so perfectly. This can be seen in every game of the company, and it is what makes them so much fun to play!
Ganapati Gaming Casinos FAQs
Is Ganapati Gaming Company ever going to come to the Western world?
Gamblers in the West no longer need to worry. It seems that the Ganapati group of companies is rearing up to enter the Western gambling world. They began a partnership with Bethard in 2017, have set up a lot of offices in Europe, and are constantly looking for new talent in the area.
What is new with Ganapati Gaming Studio?
In their plan to conquer the online gambling world, the company came up with an official Manny Pacquiao slot game: Pacquiao One Punch KO. In the year 2020, they went even further and partnered with the famous Usain Bolt and plan on releasing a slot video about his lightning-fast speed.
Is Ganapati Gaming Studio purely based on Eastern values?
The company is not entirely based on Eastern values. They are an intricate blend of East meeting the West. While the company is proud to introduce an Eastern touch to the gaming world, they are also aware of the demands of the market. The group behind the company makes sure that the games produced by them are tailored to suit the local target audience so that people from all walks of life can enjoy the games.