Estonia Gaming Commission and Casinos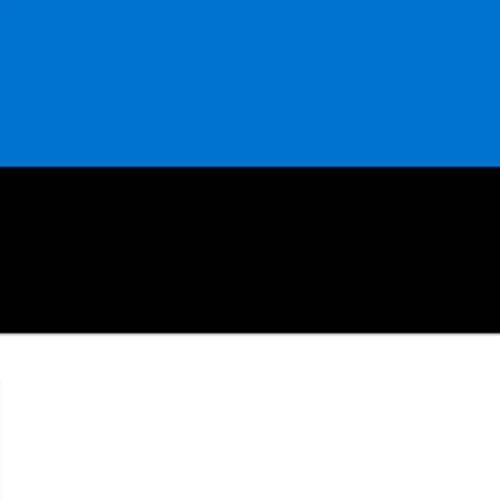 The Eastern European country of Estonia is one of the biggest tech hubs in the whole continent right now, especially its beautiful capital Tallinn. 
It makes sense then, that a lot of online casino gaming is coming out of this country right now.
Loads of people in the tech world are moving over to online casino gaming because it's one of the fastest-developing industries in the world. 
So, let's find out about some of the online casinos that are licensed in Estonia!
Online Casinos With Estonian License in 2022
The Estonia Gaming Commission
Online gambling became legal in Estonia in 2010. Since then, all of the legalities surrounding an organisation have been dealt with it, called the Estonian Tax and Customs Board, or EMTA.
They're responsible for enforcing all the rules surrounding online casino gaming in Estonia and granting licences to those who apply in the first place. They decide who gets the licence or not and how much the Estonian casinos have to pay in terms of fees and taxes.
They can also remove any casino licence issues in Estonia at the drop of a hat if a casino is breaking any of the rules. They haven't had to do that just yet as the EMTA is running a tight ship!

How the Estonia Gaming Commission Works
The pieces of legislation that companies who apply for a casino licence in Estonia have to adhere to are the Gambling Act of 1995 and, most recently, the latest update of the Gambling Act in 2008 that enabled the popular online casino sites to operate in the country.
There are also the matters of the Personal Data Protection Act (GDPR), the Money Laundering and Terrorist Finance Prevention Act and the Economic Activities Code Act. We'll explain how these affect the casinos in Estonia as we go through the licence details.
From 2009, the EMTA allowed sites to operate in Estonia. But what about sites that specifically want to base their licence on the country? They'll have to apply directly to the EMTA. And we'll be going through that application process soon!
First, though, let's look at the kinds of things these international online casinos need to be doing to uphold their licence.
Protecting the Players' Funds
It's really important for any online casino licensed in Estonia to look after the money deposited by players. It isn't their money to play around, so they need to keep it safe until it's spent!
They should keep the funds in a separate account away from their own money and return them to the players within a reasonable time frame when they request a withdrawal.
Implementing the Money Laundering and Terrorist Finance Prevention Act further ensures that any Estonian casino money doesn't end up being spent on anything illegitimate. If an Estonian online casino was seen doing anything like this, it could be putting its licence at risk, and that isn't worth it.
Estonia Licence Application
If you've read this article so far and wanted to get in on the action with an Estonia casino licence of your own, you'll need to go through the application process. That looks like this:
Ensure that you meet the criteria for a licence. This includes having your business based in Estonia, gambling being the sole business and nobody in the business having a criminal record. A full list of prerequisites can be seen on the EMTA website.
Gather all the required forms to get started. And there is a fair amount of them! You'll need to provide passports of all team members and shareholders, a certificate of business registration, proof of ownership, and information about all the software for the games you have to offer to show that they are fair to be used.
Make your initial application. A full decision could take as long as four months, but you will hear back from the EMTA with an update on various decisions. They might need more documents, for example.
You'll also need to pay the fees. These aren't too expensive compared to many other national casino licences. 
Firstly, there's a fee of €48,000, which will need to be paid for any application. It allows for an initial decision to be made. You won't get it back if the decision is a no, by the way. The EMTA considers that your fault for not getting the application right!
There's another €32,000 fee for the next application stage plus 5% taxes on all casino games. On top of that, there's a fee of €300 for each game plus 10% of profits.
How to Make a Complaint via the Estonia Gaming Commission
There may well come when you feel the need to make a complaint as you gamble on an Estonian casino site. This could be for several reasons. You might feel that they are holding onto your money for too long or operating unfair casino games.
It would be a rare thing to happen, but if it does, you're probably going to want to do something about it. You will need to reach out to the EMTA directly to do this. You can catch them via email at eraklient@emta.ee or +372 880 0811.

Finding a Safe Estonia Online Casino
Hopefully, this article has got you to sign up for an Estonian online casino. If it has, then that's good news. You've made the right choice. Estonian casinos are well looked after, and so will you be as a player.
So it's time to find one online. There are a handful of casinos to choose from, so make a quick Google search for 'Estonian online casino', and you're bound to find one.
But there's a little more to it than that. Don't just sign up for the first casino site you come across! You'll need to make sure that they have a good welcome bonus for you, a wide choice of top games, and strong customer support if anything goes wrong.
Read the Player Reviews
When choosing an online casino site licensed in Estonia, a good place to start is reading what other players think. The opinion of the people who have already used the sites will be best suited to you.
Other players are far less likely to be biased towards or against a particular site than those who write professional reviews. Often, professional reviewers are paid to be a little nicer to one casino site than another.
A player reviewer may be more biased if a player has had a particularly bad experience. Here are some casinos holding this license:
| Ranking | Online Casino | Estonia License | Our Score |
| --- | --- | --- | --- |
| 1 | Betsafe Casino | Yes | 10/10 |
| 2 | Bet365 Casino | Yes | 9/10 |
| 3 | Tonybet Casino | Yes | 8/10 |
| 4 | Chanz Casino | Yes | 7/10 |
| 5 | Paf Casino | Yes | 8/10 |
| 6 | Maria Casino | Yes | 6/10 |
| 7 | No Account Casino | Yes | 9/10 |
| 8 | Winnerz Casino | Yes | 7/10 |
Check the Terms and Conditions
Bonuses for casino players can be a really exciting way to start your journey through a new site. Free spins on slot games and free cash to play with can make it a lot more fun and help to give you a feel for the site before you need to put down too much of your own money.
Some of these bonuses can be amazing. But some aren't quite as good as they're made to be. You might be promised tons of free spins just for signing up for an account, but there's always the chance that you will need to play through your winnings lots of times within a short period before you can withdraw anything.
That's why it's really important to read the terms and conditions for any Estonian online casino welcome bonus before you sign up and get started. It will save you from any potential complications later down the line.
Responsible Gambling Under the Estonia Licence
Another way that casino sites licensed in Estonia look after the players who use them is by enforcing responsible gambling. This means making sure that players under the age of 21 cannot sign up for an account and that players who are at risk of being addicted to gambling are given constant reminders to check in with themselves as they play so that they do not get carried away.

Our Opinion on the Estonia Licence
There isn't much you don't like about the Estonian online casino licence. The EMTA does everything it can to ensure that the casino sites' players are being well looked after. The players themselves and their money will be safe in most circumstances, and if there are any issues, it's easy to make a complaint.
The licence is good for the casinos as well. It doesn't cost as much as some other licences, the taxes aren't too high, and the time it takes to get hold of a licence isn't so long.
Estonia Casinos FAQs
If you need to know a thing or two about online casino sites licensed in Estonia, you can probably find most answers in the Q&A session below.
Is online gambling legal in Estonia?
It sure is! Since 2018, online gambling has been fully legal in the country of Estonia. Before this, there was a block on any online casino site trying to operate in the country.
How many casinos are there in Estonia?
The number of land-based casinos in Estonia is declining as a result of the influx of online casinos. The country is going virtual! But there are still quite a few. Right now, there are around 30 casinos in the capital city alone.
What is the Estonia Gaming Commission?
The main body that looks after all land-based and online gambling and sports betting in Estonia is called the Estonian Tax and Customs Authority or EMTA for short.
Where can an Estonia gambling licence be used?
Anywhere in the world! Just because it's based in Estonia, it doesn't mean it's restricted to Estonia. Only countries where online gambling is banned altogether are off the cards. Plus, there are a few US states.
Is sports gambling legal in Estonia?
Yes! Sports gambling is just as popular as casino game playing in the country.
Is there gambling in Estonia?
Plenty of it. The laws have changed a lot over the years so they may not be as popular as they used to be but it's still alive and well for the most part.
What are the drawbacks of an Estonia gambling licence?
Nothing, really. This is one of the easiest-going licences one can find.
How do I tell if an Estonia gaming licence is fake?
If you have any concerns, you can reach out to the EMTA with the contact details earlier on in this article.