Our Rating Guidelines for Online Casinos
When it comes to online casinos, various factors influence a player's decision to engage with them or look elsewhere. As individuals, we each have our preferences and acknowledge that only some top-rated casinos will appeal to everyone. At CasinoTopsOnline, we strive for transparency and honesty in all our casino reviews. We carefully examine every aspect of an iGaming site and in order to provide our expert analysis.

Our Review Process for Online Casino Reviews 
Our review process for online casinos follows a comprehensive approach. With many casinos offering thousands of games like table games, slots, and live dealer games, we evaluate every casino by testing their security, gameplay, licensing, and more. Based on the results of our evaluation, we then craft our reviews on the following factors below:
Step 1: Verification of a Valid Gambling Licence
One of our top considerations when inspecting an online casino is verifying the authenticity of its gambling licence. We ensure that the licence is issued by a reputable and recognized government regulatory authority and will always check its validity. We guarantee that we will not endorse any casino platform that does not meet these non-negotiable standards we set. 
Step 2: Inspect the Selection of Casino Games
No one wants to go through the trouble of creating an account with an online casino only to find a limited selection of games. Conversely, many games that fail to entertain are just as unwelcoming. Hence, we meticulously scrutinize the game collection to ensure that the casino games suit every type of player. Additionally, we evaluate each game for technical issues and compatibility with mobile devices. 
Step 3: Confirm Reputable Game Providers are Powering the Casino
For us to endorse an online casino, they must offer games from trustworthy and well-known software developers. Therefore, we assess the range and quality of games provided by reputable software developers such as NetEnt, Microgaming, Big Time Gaming, Play'n Go, and Yggdrasil. This ensures that they offer a diverse range of game options for you to enjoy.
Step 4: Read Reviews from Other Players
To gain an accurate understanding of a site, we take feedback from existing players into consideration. We look at positive comments and negative experiences to form a well-rounded view. In each of our casino reviews, we have a designated section highlighting any issues and providing candid feedback for each casino platform.
Step 5: Inspect the Terms & Conditions
Our team of iGaming experts closely examines the terms and conditions of each online casino. We verify that the terms are accessible and easily understood, with no convoluted language. We also ensure that the terms are fair and favourable, particularly regarding bonus terms and conditions.
Step 6: Check the Withdrawal Times
Getting your winnings promptly is crucial, which is why we place great emphasis on transparency regarding cashout processing time in our reviews. The processing time should be relatively quick, and cashouts must be handled with the highest level of security.
Step 7: Join the VIP Club
VIP programs can provide loyal players with various incentives in the way of excellent rewards and benefits, making it an essential consideration for many when selecting an online casino. Therefore, we evaluate the perks available to both new and existing players and high-rollers. We also scrutinize the bonus terms and assess if the VIP program offers a good selection of decent rewards.
Step 8: Keep an Eye Out for Upcoming Developments
We evaluate each online casino's advancements since launching as part of our review process. Additionally, we consider how sites intend to develop and what players can expect in the future.
Step 9: Rate the Quality of the Customer Support 
Offering 24/7 expert customer support is commendable, but it's equally crucial that competent professionals provide the support. This is why we evaluate every online casino's customer service. It includes testing the customer service agent's response times and expertise. We also verify that the support is easily accessible via various effective channels to cater to players' diverse needs. 
Step 10: Register a Casino Account
To provide the most comprehensive overview, we rigorously test each online casino's registration process by creating genuine player accounts. This is the only way we can offer accurate insights. We then evaluate how effortless the account creation process is and the time it takes. We also report on any irrelevant steps in the process.
Step 11: Using the Interface
An online casino's appearance and user experience significantly influence the overall impression. Hence, we include it in all our casino reviews. Nobody wants to waste time figuring out how to withdraw their winnings. We evaluate how easy it is for you to navigate the platform, regardless of whether you are experienced or a new player.

Our Crypto Casino Review Processes
Crypto casinos have gained favour in recent times, providing a broad range of cryptocurrency payment options and an outstanding gaming experience. Our reviews of crypto casinos follow a similar process as with online casinos. In addition, we conduct additional evaluations and checks of other crucial factors that can influence crypto players.
Step 1: Look For Good Feedback Within the Crypto Communities
We pay close attention to the feedback from existing players of crypto casinos to provide you with an honest review of the pros and cons of each crypto platform. Additionally, we leverage our industry expertise and knowledge of crypto-gambling operators to evaluate these sites thoroughly.
Step 2: Make Sure the Casino Is Transparent
We subject every crypto casino we review to an extensive evaluation process for transparency. We look for clear and easily understandable terms and a credible gambling licence. Furthermore, we evaluate the site's fair-playing policies and any bonus terms that may put you at a disadvantage.
Step 3: Test Out the Crypto Transactions for Speed
The rise of crypto has significantly impacted the gambling industry, providing fast and efficient payment methods. We value the timely processing of transactions. Hence, we thoroughly test each crypto casino for its transaction processing speed. We also inform you about any transaction fees a site may charge and the amount charged.
Step 4: Review All the Bonus Offers with Cryptocurrencies
Crypto casinos provide big bonus offers for both new and existing players. However, substantial wagering requirements and other limiting terms may accompany these offers. Therefore, our specialists conduct a comprehensive assessment of each offer and emphasize crucial details to ensure you fully understand the terms and conditions before signing up.
Step 5: Identify How Many Coins are Supported
In the past, several crypto casinos only provided a limited selection of digital currencies. However, these sites have adapted to the changing times and expanded their offerings to include a variety of crypto choices. Therefore, our assessment of each crypto casino is based on the range of available options, and we list all the types of currencies in our reviews.
Step 6: Test the Withdrawal Process
Among the numerous appeals of crypto casinos is the rapid withdrawal process, which we consider when assigning ratings to these crypto sites. In addition, we provide a comprehensive breakdown of the cashout process, including the time it takes for each crypto casino to process withdrawals, ensuring that you are fully informed.
Step 7: Ensure the Casinos Offer Fairness
We thoroughly evaluate each crypto casino to ensure compliance with fair gaming standards. Our approach involves verifying the encrypted key produced by the algorithm provided to all players. This enables us to ascertain data transparency, such as bet records, win-loss ratios, and game odds.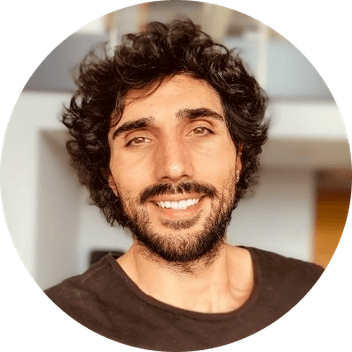 Our team of experts review Canadian online casinos based on their own personal experiences when using the casinos' facilities including their variety of games, banking systems and a list of additional factors. This way Canadian players can follow our guides and make informed decisions about which online casinos they chose to play at. Our aim is to always provide you with reliable and accurate information, making your experience as seamless as possible.

The Review Team Behind the Scenes
At CasinoTopsOnline, we take great pride in the expertise and dedication of our team of iGaming professionals. From our talented editorial staff to our skilled sales team, every member of our team plays a vital role in ensuring the accuracy and integrity of our reviews and ratings.
Our editorial team consists of experienced writers and industry insiders who are passionate about all things iGaming. They meticulously research and analyze every aspect of an online casino's performance, from game selection and user experience to security and customer support, to provide you with the most comprehensive and unbiased reviews possible.
Meanwhile, our sales team works closely with online casinos to bring you exclusive bonuses and promotions that you won't find anywhere else. They negotiate the best deals on your behalf, ensuring that you always get the most value for your money.
Learn more about the talented team who makes CasinoTopsOnline the go-to source for online casino reviews and ratings.

Our In-house Casino Scoring System - CasinoTopsOnline TrustScore
Once our tests and checks are complete, each casino we list is rated using our own rating system. At CasinoTopsOnline, we utilize a variety of factors to calculate our casino score, which is reflected in our TrustScore.
Trust and Fairness
To determine a casino's trustworthiness and fairness rating, we consider various factors such as its licence, privacy policy, terms and conditions, security features, and pledge to responsible gambling. We also verify whether external testing from third parties and audits have confirmed the fairness of the games.
Games
To determine the rating for the games section, we consider the number of games available and whether a demo mode is offered. We also look at whether you must register a new account to play for free. The availability of live casino titles and whether there is also a sports and esports section are other aspects taken into consideration. Lastly, we assess the game providers that power the games lobby and the frequency with which the game selection is updated with newly released titles.
Bonuses
The bonus score is determined by various factors, such as the types of bonuses offered, expiry dates and wagering requirements, the minimum deposit required to qualify, clear bonus terms, any game limitations, and the number of markets in which the bonuses are available.
Customer Support
In evaluating customer support, we consider the availability of 24/7 support, the other support options provided, and the support team's efficiency in addressing our queries. The casino's customer service score will be negatively impacted if our questions are not competently answered.
Payments
In assessing payment methods, we scrutinize the banking options available, paying particular attention to any local payment methods. We also consider the number of accepted currencies, the speed of payouts, the deposit and withdrawal limits, and whether any fees are attached to processing payments. 
Additionally, we take note of any complaints from previous players and identify patterns that could indicate that the casino has been unwilling to pay out winnings.
Online Casinos that are Rated and Approved
After evaluating the online casino against the criteria above, we assign a final score and create a comprehensive review in which we analyze each point to compare the pros and cons. We periodically check the casinos and adjust the ratings based on any new details we discover.
We strongly value honesty and transparency, so we present both the positive and negative aspects of each casino and provide as much information as possible to assist players. Our editorial guides outline the behind-the-scenes process when we produce our reviews.

Casinos Blacklisted and Casinos Not Recommended
We strive to provide our users with a positive experience, so we do not list any casinos on our site that may result in a negative gaming experience. To ensure this, we highly value user feedback on their experience. Our review considers several negative factors, such as:
Inadequate customer service
Lack of openness or honesty
Improper or invalid licensing
Withdrawal processing delays
Confusing or ambiguous terms and conditions
If any of these points make a casino unsafe, insecure, or of low quality, our scores reflect that. In addition, we regularly update our scores based on how the casinos are performing and providing their services. A casino with significant shortcomings will receive a "Not Recommended" status. 
At the same time, those that engage in malpractice and disregard player safety will get "Blacklisted." You can find more information about our blacklisting process on our unsafe online casino's page.