Know Your Customer (KYC) Checks in Canada
It's important in any realm of gambling to conduct Know Your Customer, or KYC, checks on players. This process allows the casino to understand who the person is that holds an account, ensure they are of legal age, that they can afford to gamble, and so on.

KYC in Canada
KYC operates in Canada in a similar way to elsewhere around the world. Yet there are also certain things unique to the country, as well as in the different provinces of Canada. The idea behind it remains the same, though – to ensure that a player is legitimate and capable of gambling in a responsible way. KYC remains as a mandatory part of operating a safe and secure online casino site. This guide will inform you of how this operates within Canada's various provinces.
Any time a Canadian casino allows a new customer to register for an account, KYC checks should take place. This way, the casino can verify not only the player's identity in question but whether they can play effectively at the site. It is the norm for such checks to take place by law, yet in general, if you're part of one of the best online casino sites, KYC will occur as second nature anyway.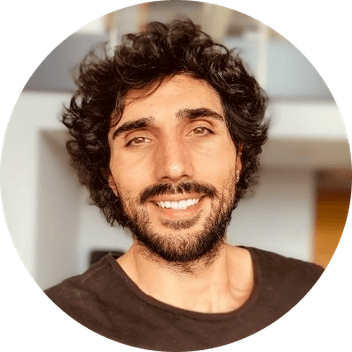 At Canadian online casinos, you're usually required to provide some Know Your Customer information, which is a requirement imposed by gambling regulators on casinos to operate in the safest way possible. Canadian players would need to verify their identity, the source of funds they are wagering with to avoid any fraudulent activity, as well as any additional information the casino might require to operate safely and in a smooth way.
How to Complete KYC
It isn't difficult for a player to complete KYC checks, although these may differ slightly between operators. That being said, it is not uncommon for the casino to require you to send along copies of one or more of the following documents:
A piece of photo ID, such as a driving licence, passport or an ID card.
A utility bill or bank statement featuring your name from within the past three months.
A copy of the front and back of your credit/debit card, if you use this to deposit.
A document to display where your gambling money is coming from.
Sending the KYC Documents
Submitting your KYC documents isn't a difficult task to undertake in most cases. Oftentimes, you will be able to upload these to the casino account directly. It is vital that the copies of these documents are clean and clear so that you can be verified quickly and effectively. All corners should be visible on the document copy, while photographs should be highly visible. If they aren't, then the likelihood is that you will need to resubmit them.
Certain information can also be censored on them, especially in the case of a credit card submission. The central numbers on the front and the digits on the back can usually be covered up to protect your information. Many top-rated Canadian online casinos will offer this to you so that you don't feel uncomfortable submitting such documentation.
When it comes to checking into your source of funds, this may be a little more personal. If you spend a lot at online casinos, then there is more of a chance that you will be required to submit a source of funds check. This necessitates you sending a copy of a bank statement to the casino within the last three months. That will display your wealth and income, which means the casino can determine if you can afford to keep gambling.
KYC Requirements for Each Canadian Province
There are 10 separate provinces in Canada, with each one having its own rules surrounding gambling and, indeed, know your customer protocols. That's why it is important to know what each one requires and how the KYC process operates. Here, we will take a look at each of the provinces offering gambling and what their KYC process looks like.
Before we do that, it is important to mention when Canadian casinos must impose KYC protocol in general. As outlined by the Government of Canada, a casino must verify the identity of clients in the following instances:
When large cash transactions take place (C$10,000 or more).
When large virtual currency transactions occur (C$10,000 or more).
Any time suspicious transactions show up on a player's account.
In the case of casino disbursements (worth C$10,000 or more).
Extension of credit of C$3,000 or more.
Receipt of funds of C$3,000 or more.
Foreign currency exchange transactions of C$3,000 or more.
Initiation of an EFT transfer equating to C$1,000 or more.
Ontario KYC Requirements
The Alcohol and Gaming Commission Ontario (AGCO) is responsible for regulating the gambling scene in this province. In April of 2022, Ontario went live with its all-new iGaming market, established by iGO and AGCO. This had the aim of creating a much safer online gaming space, while remaining competitive, too. Casinos in Ontario need to meet the iGaming Ontario standards for integrity, fairness and player protection within the province.
The official rules dictate that operators have to employ KYC checks so as to establish their customers' identities first of all. It should also assess and monitor players for any associated risks, and this should occur on an ongoing basis. Any process like this usually involves the collection of information during the onboarding process or account creation. This verification process can include identity document verification, a credit file check, a proof of address check, biometric information or a combination of these.
Québec KYC Requirements
Gambling in Québec is controlled by the government corporation known as Loto-Québec. It was created specifically for the control and operation of legal gambling within the province. Loto-Québec implemented a compliance program under its Proceeds of Crime (Money Laundering) and Terrorist Financing Act. This sees it reporting to the Financial Transactions and Reports Analysis Centre of Canada (FINTRAC) instances of the receipt of more than C$10,000 in cash. Suspicious transactions are also reported, as are attempted suspicious transactions.
Every receipt of C$3,000 or more in funds within Québec in a single transaction is subject to identity verifications. Yet a client's identity is usually verified prior to their online gaming account being opened anyway. This requires the presentation of a photo ID or credit report analysis.
Alberta KYC Requirements
Playing the best casino games online in Alberta is something that the Alberta Gaming, Liquor and Cannabis (AGLC) regulatory body oversees. Play Alberta is the only regulated online gambling website within the province, too. All revenue generated through this site is returned to the General Revenue Fund of Alberta, supporting programs and services relied upon by Albertans.
Play Alberta requires two documents to be submitted by its players. One is a confirmation of your place of residence and the other is a personal identification document. These documents must be different and have to be issued by a Canadian government body or another Canadian source.
British Columbia KYC Requirements
If you want to get involved in gambling in British Columbia, then you will find everything is monitored by the British Columbia Lottery Corporation (BCLC). This is responsible for land-based and online gambling options within the province. Play Now is the only official online casino in British Columbia. You can also wager on sports and lotteries. In May 2023, the BCLC announced that enhanced identity checks would be coming to its casinos in the summer. This means that everyone visiting a land-based casino will need to present a government-issued photo ID to gain entry.
As far as online gambling goes, in order for you to be able to process a withdrawal, the BCLC may require certain information. This can be to verify your identity and comply with applicable law or regulatory requirements, including those set out by FINTRAC. It can also be to comply with BCLC's validation and security procedures, prevent prohibited activities, and ensure compliance with the Player Agreement, Rules, Terms of Use or Promotion Conditions.
Nova Scotia KYC Requirements
The Nova Scotia Gaming Corporation (NSGC) is the organisation that companies need to turn to in this province for licensing and regulation. It works with operators – Atlantic Lottery and Great Canadian Gaming Corporation – in order to ensure the transparency and entertainment value of the gambling options in the province.
Players in Nova Scotia can access some of the best online slots and lottery games at the official Atlantic Lottery site. All players are required to go through the KYC process before withdrawing funds from an online casino. This requires the verification of your age, identity and residence.
Manitoba KYC Requirements
It is the Liquor, Gaming and Cannabis Authority (LGCA) of Manitoba that regulates its gambling scene. It licences all gaming suppliers and gaming service providers within the province. Residents in Manitoba can access the Play Now online portal, with the province having entered a partnership agreement with British Columbia to provide this.
Therefore, in the same vein as BC, players need to go through KYC before being able to complete a withdrawal from the site. Other than this, there are no other official online gambling sites in Manitoba.
Saskatchewan KYC Requirements
In November of 2022, the province of Saskatchewan opened its regulated market for players to gamble legally. At the same time, the partnership between the Saskatchewan Indian Gaming Authority (SIGA), the Saskatchewan Gaming Corporation (SaskGaming) and the British Columbia Lottery Corporation (BCLC) became active. This allowed for the provision of Play Now to Saskatchewan residents.
That platform serves as the only legal iGaming website within the province. SaskGaming is responsible for operating this service there. Thus, the process remains the same in Saskatchewan for KYC, with players needing to submit documentation before being able to withdraw.
New Brunswick KYC Requirements
Most people associate French-speaking Canada with Québec, yet it is an official language in New Brunswick as well. Residents of this area can gamble online via the Atlantic Lottery Corp. portal. Through this, there is the opportunity to buy lottery tickets and play instant games. This includes casino games and sports betting options.
Everything within the province is regulated by the Gaming, Liquor and Security Licensing Branch. Yet it is the New Brunswick Lotteries and Gaming Corporation (NBLGC) which manages all provincial gaming. Yet ALC.ca is the only legal and regulated online gambling platform in New Brunswick. This is the same site available within Nova Scotia, so KYC checks only take place when you want to withdraw.
Prince Edward Island KYC Requirements
The Government of Prince Edward Island provides licences to operators to offer online gambling in the province. As with the other Atlantic provinces, all online gaming occurs via the ALC.ca website. Thus, when you want to withdraw, you need to submit documentation to verify your identity in order to complete KYC.
As we've noted previously, this is more like a lottery casino site, where lotteries and casino games take centre stage. Yet sports betting is also possible through ALC.ca alongside these options.
Newfoundland and Labrador KYC Requirements
The status of online gambling in Newfoundland and Labrador is the same as in Prince Edward Island. Thus, ALC.ca is the single legal online gambling site for residents to access and play at. Gambling within the province is regulated by the Atlantic Lottery Corporation (ALC) as a result. This oversees the whole industry occurring within the province.