ELK Casinos
There are very few game studios with the same passion for games as ELK Studios has. This small independent software developer from Sweden is responsible for some big title out there. Using their creative dream team, ELK Studios is able to publish beautifully crafted slot machines, some of which have even won awards of the past few years.
Their dedication to quality and creating actual works of art is what makes this software provider so extremely successful. However, on top of success, their games are also an absolute delight to play. Want to play ELK Studios slots for yourself? Below you will find our top recommended online casinos that carry ELK Studio games.

All games

24

Online casinos

50+

Desktop Platform

Mobile Platform

Overall rating

9/10
What does ELK Studios do differently?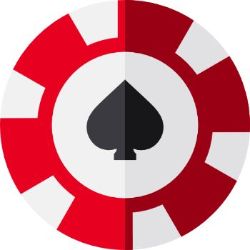 Based in Sweden, it is no miracle that ELK Studio houses some of the most creative minds within the casino industry. The country is well known for its innovative spirit in the most minimalist kind way, as can be seen with enterprises like IKEA. ELK Studios claims to be true to its roots and simply enjoys making beautiful art instead of money. Software providers like NetEnt and Microgaming might be big shots in the industry, but their games become rather repetitive and outright boring at times, due to their money-driven company vision. Quantity does not equal quality, and that is a proverb that ELK Studios maintains as its own personal creed. 
ELK Studios only releases a small number of games each year, but they certainly make sure that they are continuously innovative and give the player a completely new way of playing slots. This is not our own personal opinion, these guys have actually won the awards to prove it. And with a small team as theirs, that is more than impressive. 
Best Games by ELK Studios
Due to their continuous improvements on the quality and entertainment level of their games, it might be hard to compile an up to date list of the best slot machines made by ELK Studios. At the time of writing, ELK Studios has 24 slots machines to their name, each game more impressive than the next. It wouldn't take you long to try out all their slots for yourself, but here we have compiled a list our personal favourites here at CasinoTopsOnline:
Wild Toro Slot
Embark on a Spanish-themed adventure featuring a not-so-clever matador and a heroic bull, who battle it out in the streets of a small village. Their rivalry can only be tamed on the reels and there are some big prizes to be won. However, you are not the only one who will be winning prizes, as the Wild Toro slot won the Game of the Year award back in 2017. This thrilling and beautiful crafted online slot machine deserves a spot here on our top ELK Studios list. 
Ivanhoe Slot
Based on the Swedish Christmas tradition of watching the medieval film Ivanhoe; ELK Studios didn't have to look far from home for inspiration on Ivanhoe. Although simple with its 3 reels and minimalist graphics, the slot does allow for steady wins thanks to its medium volatility. On top of that, the slot features extracts from the original tale and progresses through the story as you play, meaning that there is much more than meets the eye to this seemingly simple slot. We expected nothing less from this great game studio. 
Joker Gems Slot
Joker Gems is ELK Studios very own fixed jackpot slot. Here players will have the chance to fill their pockets with thousands of euros should they prove themselves lucky. When thinking of jackpot slots, you normally envision the boring 3-reel fruit machines, yet Joker Gems has stunning graphics and animations worthy of the 21st century. The slots feature high volatility and is not for the faint-hearted. 
Vegas Diamonds
Vegas Diamond proves that ELK Studios can take classic slots and give their own spin to them. This slot machine is based on the standard cabinets you will find in any Las Vegas slot hall but is filled to the brim with exciting features. Not one spin is the same, as you will be able to encounter a bonus game, nudges and respins. It's fun, it's great, it's exciting, just go play it here instead of taking our word for it. 
Betting System Feature
The betting system is unique to all ELK Studio slot machines. These different pre-set betting strategies allow for players to have more control over how they play and how much they spend, meaning that ELK Studios is also concerned about the well-being of their players instead of making money. The betting strategies come in 4 different pre-implemented settings and can be activated at any given. These can be classified as Optimizer, Leveller, Booster and Jumper.
A Final Word on ELK Studios
ELK Studios is like a breath of fresh air within the iGaming industry. Their creative spirit and dedication towards creating stunning pieces of art in the form of slot machines cannot be found within any other game studio. While their portfolio may be small, their heart and soul for their product is larger than you will within the more commercial software providers. ELK Studios has managed to win the Game of the Year award in 2017 with their visually stunning Wild Toro slot. In future, we hope to see ELK Studios take home more prizes in the future because the good Lord knows they deserve it.