Cyprus Gaming Commission and Casinos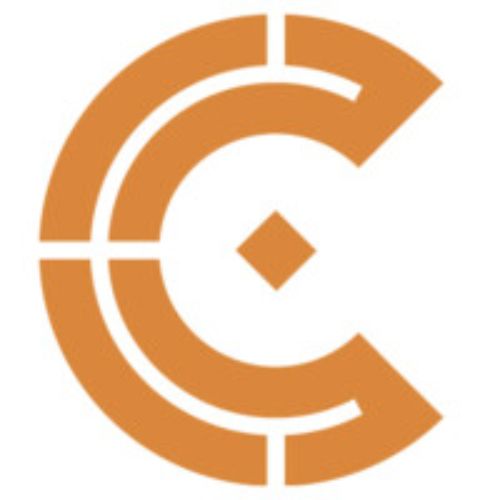 Ah, Cyprus. One of Europe's finest tourist destinations! Thousands of folks flock there year in, year out to enjoy the sunny beaches, beautiful food and rich history amongst other things. 
But did you know the country has a quickly developing online casino gaming industry?
Nowadays, online casino sites can get a casino licence issued in Cyprus. 
We're going to be finding out all about that licence to see what's so great about it for the casinos and the people who use them.
Online Casinos With Cypriot License in 2023
The Cyprus Gaming Commission
The Cyprus Gaming Commission, otherwise known by its full name, the 'Cyprus Gaming and Casino Supervision', was set up in 2015 to implement Cyprus Casino Control Law in every land-based and online casino in Cyprus. And it does a good job!
This body is responsible for the implementation of the law, but it also distributes the licences in the first place. And for an online casino site in Cyprus to get a licence, it's got to put a lot of work in to prove that it's worthy.
So, this company has a lot of work on its plate! But it's all for the right reasons. Without them, there'd be no casino licence in Cyprus which means that no Cypriot online casinos would be able to exist - they'd have to register their casino in a different country to pick up a different licence elsewhere.
Let's take a closer look at how they operate. With that info, you'll know whether or not to pick up a casino licence in Cyprus if that's something you're interested in or, as a player, how safe you will be playing at a casino site there.

How the Cyprus Gaming Commission Works
The Cyprus Gaming Commission sets itself a few key responsibilities. These are essential to how the company works in terms of keeping on top of how casinos in Cyprus behave. 
First and foremost, they are responsible for assessing casino licence applicants for suitability. They need to check that the businesses themselves can abide by the rules, but they also need to run background checks on each staff member.
After the licence has been granted, the Cyprus Gaming Commission will be keeping on top of the management and operation of each top online casino site to ensure that they continue to play fair in terms of looking after the players and being responsible with their money. 
They'll also be the ones to dish out fines or further punishments should they find a Cyprus online casino to be breaking the rules. And they're hot on it! So if you find yourself with one of these licences, you're going to want to make sure you play by the rules yourself.
We'll check out a few more responsibilities of the Cyprus Gaming Commission throughout this article. One of them is looking after the player's funds.
Protecting the Players' Funds
One of the main ways the Cyprus Gaming Commission looks after the players are by conducting regular audits of the financial records of every casino in Cyprus. This will stop them from laundering any money or spending any of the money that belongs to the players.
On top of this, they'll inspect all of the software on the casino sites to make sure that each game is fair to play. That way, the players all have a chance of winning some money. 
These are essential steps for the Cyprus Gaming Commission to ensure that online gambling in Cyprus is fair for everyone!
Cyprus Licence Application
Only companies based in Cyprus will be able to apply for a Cyprus online casino licence. So before you go any further with your application, you're going to want to register your company in the country. After you've done that, follow the following steps:
Head over to the casino licensing page on the website.
Familiarise yourself with all the prerequisites for a licence. There is quite a lot of information you will need to gather to be accepted. 
Complete the Gaming Equipment Approval Application form and send an initial application request to licensing@cgc.org.cy. Wait to hear back from them, as they will guide you through the next steps of the application.
Some good news here is that the licence application process is pretty straightforward. They don't make it complicated, as in a few countries.
Plus, the fees aren't too bad! You can look at all of the payments you will need to make through this document.
How to Make a Complaint via the Cyprus Gaming Commission
As players, we can feel pretty safe because the Cyprus Gaming Commission does a great job at ensuring each Cyprus online casino is operating legitimately. Unfortunately, however, there may always be a time when something does go a little awry, and you need to make a complaint. 
It would be a rare situation but something that you may as well be prepared for. Fear not, though. Another one of the Cyprus Gaming Commission's key responsibilities is to respond swiftly to every single person who puts in a complaint about any casino in Cyprus.
So how do you make one of these complaints? Luckily, that's nice and easy too. All you need to do is head to the complaints section of their website, read the information there, and if you feel like you have a case to make after doing that, fill out the form on the page.
Afterwards, email the form to complaints@cgc.org.cy, and you should hear back in no time.

Finding a Safe Cyprus Online Casino
Are you feeling safe and excited to sign up for Cyprus's popular online casino review? That's great news! Now there's only one thing left to do: find one! There isn't a huge amount just yet as the rules recently changed, so you won't need to do a lot of searching.
But that doesn't mean you can't be picky. There's a lot of quality out there, so you can make a good decision. Here are a couple of things we recommend doing before you sign up for a new online casino site 2023 in Cyprus.
Read the Player Reviews
Some of the most honest and transparent opinions about online casino sites in Cyprus will come from the players who have already played at them. 
With professional reviewers, there's always a chance of some bias involved. Often, casinos will pay reviewers to give them a good review. Very sneaky! We always recommend taking this kind of review with a pinch of salt. 
If you want to find some player reviewers, it's really easy. Just Google the name of the casino followed by "player review", and you're bound to find something. Below you can find some casinos with this license:
| Ranking | Online Casino | Cyprus License | Our Score |
| --- | --- | --- | --- |
| 1 | Oshi Casino | Yes | 10/10 |
| 2 | Slotwolf Casino | Yes | 9/10 |
| 3 | Betway Casino | Yes | 8/10 |
| 4 | LeoVegas Casino | Yes | 7/10 |
| 5 | BitStarz Casino | Yes | 8/10 |
| 6 | WinView Casino | Yes | 6/10 |
| 7 | N1 Casino | Yes | 9/10 |
| 8 | Tsars Casino | Yes | 7/10 |
Check the Terms and Conditions
Online casinos in Cyprus often have cool welcome bonuses that we players can make the most of by playing free slots. Sometimes, they're awesome because they can help us make some wins at the minimum risk. However, there are occasions when they are too much trouble to be worth it.
We're talking about terms and conditions. Casinos don't want to give away money for free, so they'll try to minimise the risk of these no deposit bonuses by making us jump through a bunch of hoops before we can withdraw any cash.
These can be in wagering requirements, time limits, restrictions on games and more. That's why it's really important to read the terms and conditions.
Responsible Gambling Under the Cyprus Licence
One of the most important responsibilities of the Cyprus Gaming Commission is to make sure that every vulnerable player who plays at an online casino in Cyprus is protected. This includes not allowing anyone under the age of 18 to play and checking in on players prone to becoming addicted to gambling and spending more than they can afford to lose.
If you want to reach out to the Cyprus Gaming Commission for more information on how they'll protect you as a player in terms of responsible gambling, you can reach out to them on their website's contact form. 
Alternatively, you can drop them an email at info@cgc.orc.cy or give them a call at +357 25573800.

Our Opinion on the Cyprus Licence
Honestly, we feel that the Cyprus casino licence is one of the best. Of course, it's quite new, having only been created in 2015 when the Cyprus Gaming Commission was set up. So, it will need a bit more time to prove itself. But so far, so good.
Players at Cypriot online casinos can feel very well looked after with this licence. And it's good for the casinos as well. The application process is pretty straightforward and doesn't cost too much money compared to some other licences out there.
Cyprus Casinos FAQs
We've covered a lot of info in this article about the Cyprus Gaming Commission. So let's summarise with a q & a session.
Is online gambling legal in Cyprus?
Absolutely. And it's becoming pretty popular out there! It's no surprise when there's an organisation as good as the Cyprus Gaming Commission in charge.
How many casinos are there in Cyprus?
Right now, there aren't too many Cypriot online casinos as the law changed fairly recently but we can expect to see a few more soon. So if you're looking for the best live casinos in Cyprus, you won't have too much searching to do.
What is the Cyprus Gaming Commission?
This is the body in charge of regulating all gambling activity in Cyprus and distributing licences to worthy candidates who apply for one.
Where can a Cyprus gambling licence be used?
Not just in Cyprus! If you have a Cyprus casino licence, players from all around the world will be able to use your site. That is except for countries where gambling is banned, of course. So, Cypriot online casinos are competing with USA online casinos!
Is sports gambling legal in Cyprus?
It sure is. And it's monitored by the same body. They have a lot of work to be doing!
Is there gambling in Cyprus?
There really is. Gambling is a popular thing in the country of Cyprus these days.
What are the drawbacks of a Cyprus gambling licence?
Actually, we can't think of any. We're big fans of the Cyprus gambling licence and feel like it covers all bases. Nice work, Cyprus!
How do I tell if a Cyprus gaming licence is fake?
The only way to find out if a Cyprus gaming licence is fake right now is to reach out to the Cyprus Gaming Commission directly. You can find contact details for them a little earlier on in this article.