Curaçao eGaming Commission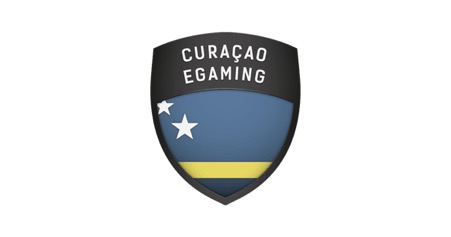 Ensuring that players can enjoy the wide range of online casino games currently on offer in the industry, several regulatory authorities exist with their own specific sets of rules. One such body is the Curaçao Commission, which is actually made up of four separate organisations that have been charged with the responsibility of issuing online gambling licences by the Ministry of Justice.
In this article, we'll take a closer look at the Curaçao licensing situation and how it works, how trustworthy these licences are and which are the best Curaçao online casinos.
Online Casinos Licensed by Curaçao Commission
Rank
Casino Name
Bonus Offer
Secure Link
Top Features
Daily Tournaments
No Wagering
Fast payouts
Payment Methods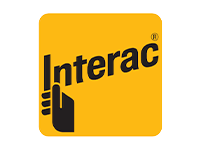 Top Features
Fast payouts
Live Casino
Free Spins
Payment Methods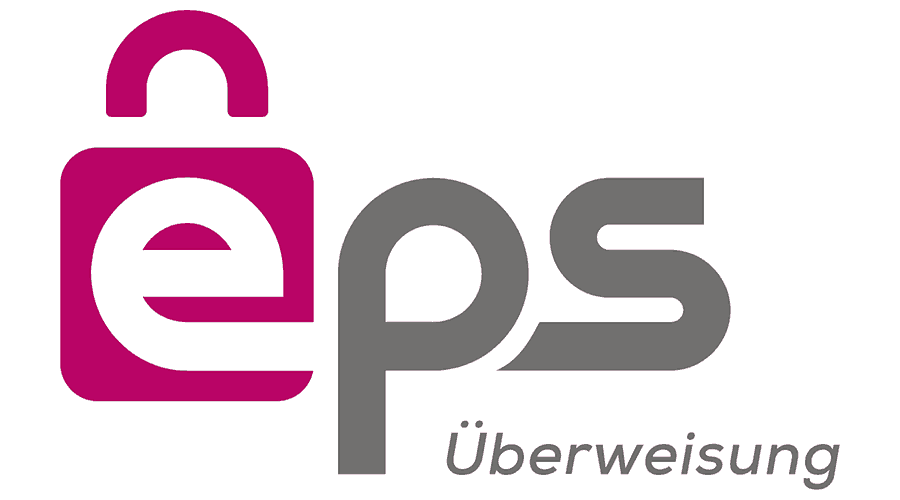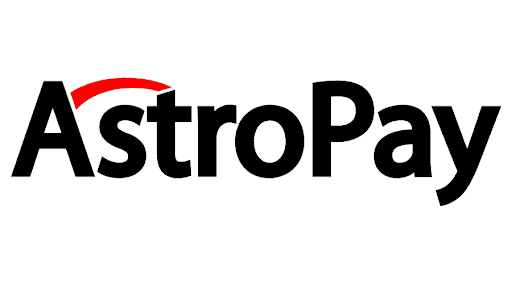 Top Features
Tax Free Winnings
Excellent Support
Low wager
Payment Methods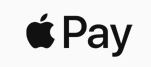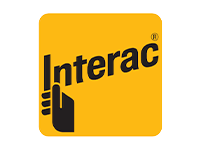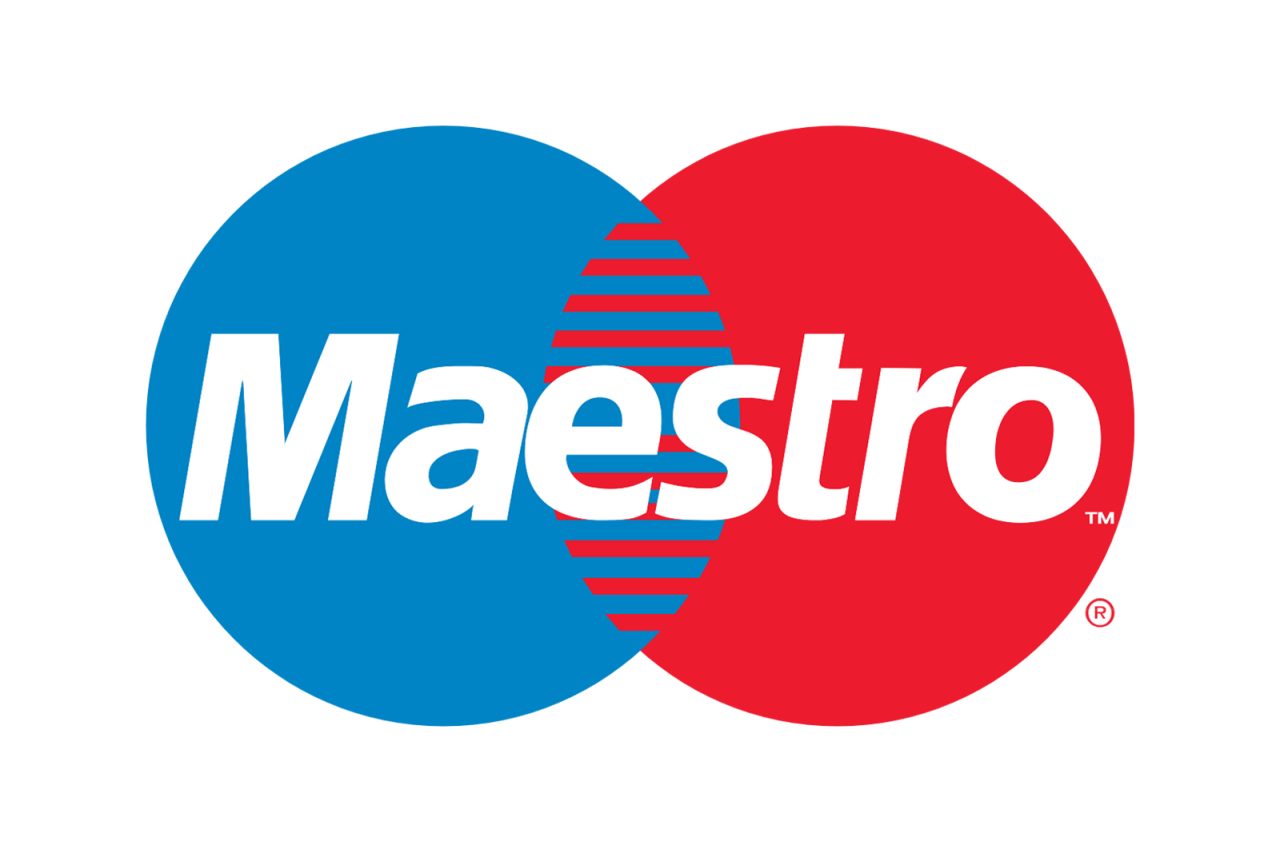 Top Features
No deposit bonus
Tax Free
Wide choice
Payment Methods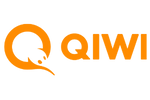 Top Features
Classic slots
Easy registration
Live Casino
Payment Methods







Top Features
24/7 Support
Easy registration
Editor's choice
Payment Methods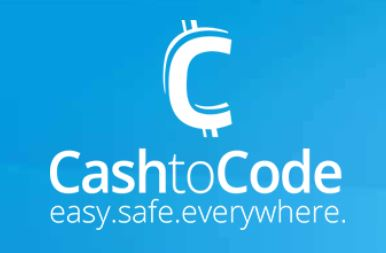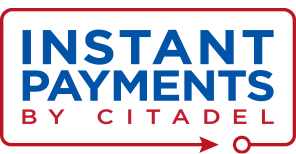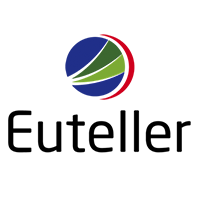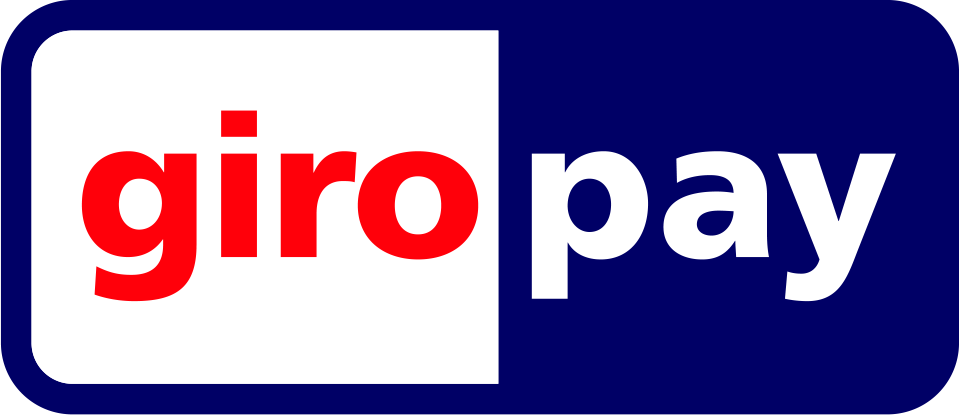 Top Features
Top game developers
Weekly Loyalty Bonuses
Multilingual live chat
Payment Methods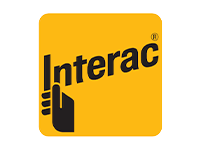 Top Features
Easy registration
Fast payouts
Cashback Bonus
Payment Methods







Top Features
24/7 Support
Easy registration
Fast payouts
Payment Methods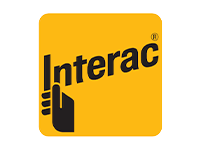 Top Features
Free Spins
24/7 Support
Easy registration
Payment Methods







20Bet Casino
Slots Palace Casino
LeoVegas Casino
Casinozer
888 Casino
Moi Casino
Jackpot Village Casino
MegaSlot Casino
Rizk Casino
Captain Spins Casino
HeyCasino
MegaRush Casino
Casino Rocket
Dream Vegas Casino
Praise
NeonVegas Casino
Unibet Casino
NetBet Casino
William Hill Casino
SpinAway Casino
PokerStars Casino
Casino.com
Slotwolf Casino
Wheelz Casino
22BET Casino
LuckyDays Casino
Raptor Casino
King Billy Casino
Curaçao Commission Story
Legislation for licensed online gambling, namely, the National Ordinance on Offshore Games of Hazard, was first conceived in Curaçao in 1993, making it one of the earliest regulations in the industry. The country's Gaming License Authority was created in 1996, with the first online gambling licence issued shortly thereafter.
From that point, due to the ease and speed with which new online gambling applicants could gain a licence, legislation was updated and the Curaçao Internet Gaming Association was formed in 2001 to oversee compliance of all licence holders to the regulations.
In addition, in 2019 the Curaçao Gaming Control Board was assigned the responsibility of supervising Anti Money Laundering and Countering the Financing of Terrorism protocols within the online gaming industry in relation to the jurisdiction of Curaçao, extending beyond its previous remit of the land-based gambling industry in the region.
The Curaçao Ministry of Justice issued an Online Gaming Master Licence to each of four organisations, with interested parties required to apply to any of them to obtain a sub-licence to carry out licensed online gambling operations within the jurisdiction.

Types of Curaçao Licences
As mentioned above, those interested in operating an online gambling service within the jurisdiction must apply to one of the four Online Gaming Master Licence holders granted their position by the Ministry of Justice in Curaçao. Successful applicants are then granted a sub-licence, which carries the same benefits as the master licence except the ability to issue sub-licences.
As such, there are two different types of licences:
Master Licence: Licenses the company itself for online gambling operations and permits them to issue sub-licences under the same conditions to third parties
Sub Licence: Offers the same conditions for online gambling operations as the Master Licence minus the ability to issue sub-licences (some issuers grant B2C and B2B versions)
The following are the four current holders of an Online Gaming Master Licence:
Cyberluck Curaçao N.V. #1668/JAZ
Gaming Services Provider N.V. #365/JAZ
Curaçao Interactive Licensing N.V. #5536/JAZ
Antillephone N.V. #8048/JAZ
This is why you can find numerous online casinos all with the same sub-licence number as they've been issued by the same Master Licence holder.
Both the Master Licence and Sub Licence cover all forms of online gambling including slots, table games, scratch cards, live dealer games, online bingo, lottery, esports and online sports betting. This one-size-fits-all approach is one of the reasons a Curaçao-issued licence is so popular with online casinos.
Curaçao Commission Casino Licence Process
Since the Government of Curaçao no longer issues Master Licences, prospective online casinos must apply to one of the four current Master Licence holders to obtain a sub-licence for their operations. Let's take a look at the application process of each one in turn.
Cyberluck Curaçao NV aka Curaçao eGaming
In operation for over 25 years, Curaçao eGaming is the Master Licence holder of choice for many prospective online casinos. Fees for their sub-licence start at €4,500, with the sub-licence itself obtainable in theory within one week. Holders of the Curaçao eGaming sub-licence bear the number 1668/JAZ.
The application process for those interested in starting an online casino begins on the Master Licence holder's website via a questionnaire. However, there are a few prerequisites that will determine the company's eligibility for the sub-licence, the most important of which is that the organisation is a registered local company (BV or NV). Curaçao eGaming can introduce interested parties to Corporate Services Professionals if this is not the case before application.
The short three-step questionnaire asks for a few basic details and prompts applicants to select which licence they wish to apply for B2C or B2B. Curaçao eGaming will then contact the applicant directly and payment of a €750 deposit will be required to start the application process. Applicants will have to submit various documentation to prove their suitability for running an online casino, including business plans and a KYC policy, and background checks will be done on all involved parties.
The final step involves a compliance interview and after successful completion, the Curaçao eGaming interactive verification seal will be issued for use on the relevant online casino website.
Gaming Services Provider NV AKA Gaming Curaçao
Operating since 1998, Gaming Curaçao is a little less forthcoming about the details of the sub-licence application process on their website, stating that applicants should get in touch via email, after which they will receive further details about the application process and what's required.
In order to apply for sub-licence, 365/JAZ applicants can be individuals or bodies and they are not required to be a registered company in Curaçao; they can be incorporated elsewhere. The application process involves ascertaining that applicants are in good financial standing and show integrity "to preserve the international reputation of Curaçao as a preferred gaming hub".
Like the other Master Licence holders, Gaming Curaçao requires applicants to submit various documents to prove their identity and background, as well as a business plan and suitability to operate an online casino.
In September 2013, Gaming Curaçao started issuing a seal that successful applicants must display on their website as proof of the validity of the licence.
Curaçao Interactive Licensing NV
Of the four Master Licence holders, Curaçao Interactive Licensing NV is the most secretive; they don't even have a website! Established in 2001 as an LLC, Curaçao Interactive Licensing operates through a company called management Group, which covers a multitude of services.
Those applying for the 5536/JAZ sub-licence from Curaçao Interactive Licensing will be expected to provide basic information and will be subject to background checks. Applicants are also required to have a company incorporated, a physical mailing address and some of their operations in Curaçao.
Antillephone NV aka eCommerce Park
Operating since 2001, Antillephone NV is the Master Licence holder of number 8048/JAZ and is another of the slightly more respected sub-licence issuers in Curaçao.
Like the others, Antillephone requires applicants to submit proof of identity and good financial and legal standing of all involved parties, as well as a KYC policy and business plans to prove the viability of their proposed online casino operations.
Applicants must have a registered office and server address in Curaçao, submit the names of all games and providers they plan to host and provide details of and third party testing certificates for the RNGs.
Successful applicants must display the Antillephone NV licence seal, which is linked to the Master Licence holder's validation site.

New Curaçao Casinos 2021
Want to explore the very latest online casinos that have been launched under a Curaçao Commission licence? Here are the newest Curaçao licensed online casinos:
Vulkan Vegas Casino
Vulkan Vegas is one of the largest and most popular online casinos in the world – and for good reason. They've been in the business for years, and offer amazing welcome bonuses as well as tournaments and deposit bonuses every week for players. With thousands of games, from slots to live casinos, they're innovators in the online gambling world.
Check out the full Vulkan Vegas Casino review.
Lyra Casino
Boasting a top of the line website, with a sleek design and thousands of games for players to try their luck on, Lyra casino offers a casino experience like no other. Enjoy the latest in-game technology, couples with top bonuses including a 200% welcome offer. Play from a range of classic slots, live casino games, or your favourite classic table games.
Check out the full Lyra Casino review.
Yaa Casino
Aiming to focus on just the great quality games that are on the market, Yaa casino brings the best when it comes to playing at an online casino. With 200% up to €200 for players when they register, it's a no brainer when it comes to this Curacao-licensed casino that you should give it a try. With new and classic slots, as well as premier table and live casino game options, they're a top-notch operator with plenty to offer.
Check out the full Yaa Casino review.
Reasons to Get the Curaçao Licence
Generally speaking, online casinos tend to apply for an online gambling licence as an effective way of proving their trustworthiness to players. As organisations that are usually charged with protecting players and ensuring the legality of online casinos, licence-issuing authorities have their own regulations that licence holders must follow, which players view as a vote for the security and integrity of the site.
However, not all licensing bodies are created equal. Due to the fact that Curaçao's gambling laws are somewhat murky at best, and that four different bodies have been tasked with dishing out licences, all of which have their own distinct application processes, there's speculation that Curaçao-issued licences, in general, are perhaps not the best indicator of a safe place to play.
Having said that, it can be argued that a Curaçao-issued licence is better than none and that some of the four issuers are better than others. From the online casino's perspective, Curaçao licences tend to be easier, faster and less costly to apply for. While for some that may translate into a less safe place for players, it's worth remembering that all four sub-licence issuers are required by law to ensure that operators commit to KYC procedures and abide by taxation legislation.

Curaçao Commission and Gamblers Protection
The extent to which the four Master Licence holders protect online gamblers varies. There are generally three specific ways in which licence issuers can protect players: fairness of games, prevention of crime and protection of minors and vulnerable players.
Fairness of Games
Only two out of the four Curaçao Master Licence holders mention anything about games fairness, with Antillephone NV and Curaçao eGaming NV both claiming they verify the validity of RNGs on applicant online casinos, both at the application stage and on an ongoing basis.
Prevention of Crime
All Curaçao sub-licence issuers carry out background checks of everyone involved in each application in an effort to prevent fraud or criminal activities. In addition, online casino operators holding one of Curaçao issued licences must present and abide by a suitable Know Your Customer policy to protect players.
Protection of Minors and Vulnerable Players
During the application process, prospective online casinos must provide detailed policies covering underage gamblers and responsible gambling. The extent to which the regulators assess and ensure compliance with such policies is harder to judge.
Pros & Cons of Curaçao Casinos
So is a Curaçao-licensed online casino right for you? Here to help you make up your own mind is a rundown of the pros and cons of online casinos licensed by the four Master Licence holders:
Players must be able to play in a safe and secure environment
Games must be verifiably fair (a requirement of most of the four sub-licence issuers)
Responsible gaming resources and tools should be offered
Wider variety of offerings due to less stringent regulations
Four different sub licence issuers means lack of consistency in requirements
Scope for abuse of less stringent regulations by unscrupulous operators
Not all sub licence issuers have a player complaints procedure
Curaçao licences are not as highly respected as those from other jurisdictions
How Can I Contact the Curaçao Commission?
If you have issues with an online casino, the first step is to make a complaint to the online casino itself. If this doesn't result in a resolution, your options to escalate things may be limited depending on the Curaçao licence that the online casino holds. For example, Curaçao eGaming offers players a multilingual Alternate Dispute Resolution service that is accessible via the Complaints page of their website. At the other end of the spectrum, Curaçao Interactive Licensing NV doesn't even have a website, making player complaints all but impossible. Be sure to do your research before joining.

Should I Play at Curaçao e-Gaming Casinos?
The four Curaçao-issued sub-licences have attracted a fair amount of suspicion in the industry due to the speed, ease and nominal cost with which an online casino can obtain one, which obviously gives rise to concerns from players.
However, that doesn't necessarily mean that all online casinos holding a Curaçao licence are automatically questionable. While a few rogue online casinos have turned out to hold such a licence, there are over 450 Curaçao licensed online casinos and the vast majority of them are entirely above board.
While the requirements for gaining the sub-licence may not be as stringent as those in other jurisdictions, you can still expect the four regulators to ensure that your data is protected and that the games are fair, with the best offering their own complaints procedure for if things do go wrong.
Curaçao Casinos FAQs
Need additional information? Check our FAQs.
How can I check if an online casino's licence is valid?
Three of the four licence issuing organisations in Curaçao use a seal that you can find in the footer of the online casino. Click it and you'll be taken to the regulator's website for full licence details.
Why are Curaçao licences not as highly respected as others?
Depending on the issuer, a Curaçao licence can be obtained within a matter of days, compared to the several weeks required by other licence-issuing authorities. The application process can also vary in how much information is required to be submitted by the applicant. Some authorities do not offer a player complaint procedure. While these issues may be cause for concern for some players, it's important to realise that there are many trustworthy and upstanding online casinos licensed by Curaçao.
Which are the best Curaçao-licensed online casinos?
Check out our top list at the start of this page for our recommended Curaçao-licensed online casinos based on our in-depth reviews.
Are the Curaçao casinos accepting UK players?
Some of these casinos could accept UK players, but we suggest playing the UKGC casinos if gambling from the UK.