Curaçao eGaming License and Best Curaçao Casinos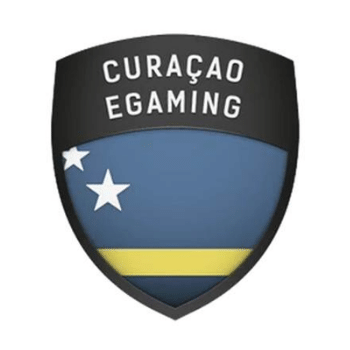 The name of the Caribbean island of Curaçao often pops up in the world of casinos, but why strictly? What does this small country of just 115,000 have to do with one of the biggest industries on the planet? It's all in the licensing. Curaçao licenses are offered to online casino sites, and they're prevalent indeed! 
On this page, we will discuss the Curaçao eGaming license, its rules, the best Curaçao casinos and how to find a reliable operator holding this gambling license. Please find below our top picks of casinos, offering the best bonuses available online.
Online Casinos With Curaçao License in 2023
The Curaçao Gaming Authority
The business regulating gambling online in Curaçao is called Curaçao eGaming. They're one of the most popular organizations globally for obtaining a license to operate an online casino for several reasons, not least of which is the somewhat favourable tax laws that help the casinos themselves save money.
With just a 2% tax on businesses registered in Curaçao, it's a bit of a haven for the companies. That's why you're most likely to see casino companies registered in Curaçao or Malta for similar reasons.
It's also pretty easy to get an online casino gaming license out there, but that doesn't mean it's unsafe to play with a casino site that Curaçao regulates. We're about to find out a little more about how it works.
How the Curaçao Commission Works
To register for an online casino license in Curaçao, you'll need to reach out to Curaçao eGaming directly. They've been in the business of handing out permits for over 25 years, so they've fine-tuned the process; it's pretty straightforward, as we will explain very soon!
Just because the license is from Curaçao, it doesn't mean it's only valid there. It's reasonable in most countries throughout the world except for a couple of exceptions. These include countries with separate licenses and countries where online gambling is banned altogether, such as Japan and certain states in the US.
It's a little different if you are trying to start a land-based casino in Curaçao itself. For this, you'll need to head to a foreign authority called the Curaçao Gaming Control Board. These guys have nothing to do with the online casino site, so don't confuse the two governing bodies!
Players Funds Protection
But what's the benefit of online casino licenses with a Curaçao license if you're a player instead of a casino operator? One of the main benefits of the Curaçao license is that it offers funding protection to the players. They strive to vet each Curaçao license application extensively so that people don't get their money stolen.
It's not foolproof. Because of the ease of the application process, it does occasionally happen that one or two illegitimate casino sites will slip through the net, and these companies can be guilty of stealing players' money. If this does happen, you can always make a complaint. We'll explain how to do that shortly.
Curaçao License Application
It's straightforward to get an online casino license from Curaçao. Within one week, the company strives to provide Curaçao online casino licenses to all eligible applicators. No wonder they're so popular!
Before you go ahead and start the application process for a license, make sure that you have the necessary documents to hand. You'll need to have a registered business (it doesn't matter in which country that business is located), so you'll need the details of that as well as some personal ID.
With those to hand, follow these simple steps, and you'll be well on your way to grabbing a license to operate an online casino in Curaçao:
Head to the Curaçao eGaming website and press the 'Learn More' button on the homepage.
Pay close attention to the details on the next page, as this will explain everything you need to do before starting the application.
When you're ready, press 'Continue' and fill out a few details on the next page.
Continue through the rest of the form and provide all the necessary documentation requested from you.
Wait for a response. If Curaçao eGaming doesn't need anything else from you, they'll go ahead and send out the details of your license. Good times! If there are any issues, they'll reach out to you to get them amended. The worst-case scenario is that they deny you without the right to re-apply, but this would be a scarce situation.
Make a Complaint via the Curaçao Gaming Authority
Suppose you want to complain about an online casino site that holds its licenses through Curaçao. In that case, you can do so by reaching out to the Curaçao eGaming organization directly. Why would you want to make a complaint? Well, if you're a customer of a Curaçao-licensed casino that you feel is breaking the rules would be the main reason.
The other basis for making a complaint regarding the distribution of a Curaçao online casino license is if you have been denied one for a reason you think is unjust.

Find a Safe Curaçao Casino Online
If you're a player and find yourself looking for a Curaçao-licensed casino operator online, we've got some handy tips to help you do just that. Make sure you carry out both the following before you sign up! Having a Curaçao online casino license is one thing, but it doesn't go far enough to insinuate whether the casino itself is worth your time or not.
Read the Players Reviews
Perhaps the most transparent and straightforward way to get an idea of how good an online casino site is is to find out what the other players have to say. It's clear to find reviews. Just search a casino review online, and you should find several.
A great thing about reading player reviews is that they are likely, to be honest. Compared to written reviews from other sites, which are often biased, player reviews will give you a more accurate perspective on how good a casino site is.
If there are no provider reviews, this could be considered a red flag, but not always. A little more digging would need to be done at this point. Here are the player's top-rated Curaçao online casinos on CasinoTopsOnline:
| Ranking | Online Casino | Curaçao License | Our Score |
| --- | --- | --- | --- |
| 1 | Bitcasino | Yes | 9/10 |
| 2 | Tsars Casino | Yes | 10/10 |
| 3 | PowBet Casino | Yes | 6/10 |
| 4 | Lyra Casino | Yes | 8/10 |
| 5 | National Casino | Yes | 8/10 |
| 6 | Betinia Casino | Yes | 7/10 |
| 7 | Goodman Casino | Yes | 10/10 |
| 8 | Wazamba Casino | Yes | 7/10 |
Read the Casinos T&Cs
It's all well and good for an online casino site to have a Curaçao operating license and even for it to have good reviews from other players. Still, there is never a situation where you should sign up for a casino site without checking the terms and conditions, especially if there is a online casino welcome bonus!
Any casino site worth it's salt will list its terms and conditions in reasonably plain sight. Ensure that you check them out and scrutinize them properly before you sign up so that you're not hit with any nasty surprises later down the line!
Responsible Gambling Under the Curaçao License
Another area that Curaçao eGaming is trying to bolster with its licensing is responsible gambling, and that's super important. Responsible gambling refers to looking after players who may have an addiction and ensuring that they don't spend any more money than they are comfortable with.
Of course, this is easier said than done sometimes, but there are certainly a few things a casino site and a licensed distributor such as Curaçao eGaming can do to help. 
Remember, if you want to reach out to Curaçao eGaming with any questions, you can reach them via email at info@curacao-egaming.com or over the phone at +5999 465 1134. The other option is to have a read up on their website.

Our Opinion on the Curaçao License
So is the Curaçao online casino license any good overall? We think so, yes. It can seem a little concerning how many casinos have a license through Curaçao as this implies that their vetting is too weak, but realistically, the main reason for this is the low tax.
Sure, there could be some improvements. Any time a casino that has the potential to scam customers slips through the net, it raises questions. But Curaçao is always looking to learn and improve, and we're pleased to see that they're taking responsibility. You could do a lot worse than signing up for an online casino license through Curaçao or gambling with a casino that has a license there.
Curaçao Casinos FAQs
When it comes to playing casino games in Curaçao, or anywhere that holds a Curaçao license, there are quite a few questions to be asked, here are the answers to them.
Is online gambling legal in Curaçao?
Absolutely! If you're based in Curaçao and want to sign up for a casino site, nothing holds you back. Online gambling in any form is perfectly legal in Curaçao.
How many casinos are there in Curaçao?
There are countless online casino sites operated through Curaçao. They've been handing out licenses for over 25 years and have distributed thousands in that time. But did you know that there are some tremendous land-based casinos out there too? Twelve of them, to be precise!
What is the Curaçao gambling license?
Curaçao is one of many countries an online casino site can choose to get its license to operate from. It just happens to be one of the most popular ones due to the ease of the application process and the low taxes involved.
Where can a Curaçao gambling license be used?
There are a few restrictions to the countries you can operate in if you have a Curaçao casino license, such as those who have their internal license and those who ban gambling altogether (including Turkey, Japan and certain US states). Other than this, it's free reign!
How do I get a gambling license in Curaçao?
It's straightforward. Just head over to the Curaçao eGaming site and apply. For more detailed steps regarding the application process, check out our guide earlier in this article.
Is there gambling in Curaçao itself?
Curaçao is a trendy destination for punters all around the world. A beautiful Caribbean island with 12 casinos… what more could you ask for?
What are the drawbacks of a Curaçao gaming license?
There aren't any real drawbacks for the casinos themselves, but if you are a player signing up for a Curaçao-licensed casino, you might run into a couple of issues. There's a small chance a dodgy casino can slip through the net, so make sure you check any site out.
How do I tell if a Curaçao gaming license is fake?
Any casino that holds a Curaçao gambling license should provide a link to its license on the homepage. Check this out. Just be aware that there are some fakes out there, so you might want to look up a guide to help you check that the license is genuine.