Alderney Gambling Control Commission and AGCC Casinos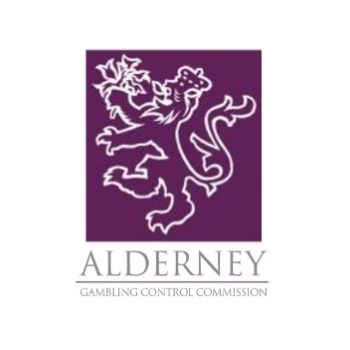 The Channel Islands and the UK have an interesting history when it comes to online gambling legislation.
And one of those countries has, as a result of this, decided to take matters into its own hands.
That country is Alderney, a tiny island with a population of just over 2000 people. But we guarantee you there are a lot more people than that using online casinos licensed there. 
Let's take a look at how that works. Below you can find a list of casinos holding this gambling license.
Online Casinos With AGCC License in 2022
The Alderney Gaming Authority
The Alderney Gambling Control Commission was set up in May 2000 to license and regulate all gambling activity in Alderney.
There are just four members of the commission: the chairman and three board members. These four are the ones to approach if you want to set up a casino in Alderney. And they're very good at what they do, as we will find out throughout the article today.
Amusingly, there are around as many online casino sites with Alderney licences as there are people who live on the island! Over 2000 casinos have set up shop there, so the four members of the Alderney Gambling Control Commission must be doing it right.
We're here today to find out what that is. We'll find out how licences work for the company, how they benefit the players and how much regulation is carried out. If you're looking for an Alderney casino site or are interested in setting up a casino there, this is the article to read right now.

How the Alderney Commission Works
Because Alderney can make separate gambling legislation from the rest of the UK, it has (kind of) free reign over the fees and taxes that it sets. Online casinos licensed in Alderney pay a lot less tax than they would do if they were licensed in London.
And that's one of the main appeals for those interested in getting an online casino licence. All they'll need to do is register their business in Alderney (even if they, themselves, live somewhere else in the world) and go through the application process that we will detail soon.
They even need to go onto the island! But it's not all a one-way street. The Alderney Gambling Control Commission takes its work very seriously and looks after the players who sign up for Alderney licensed casinos.
Protecting the Players' Money
One of the ways that Alderney looks after its gamblers are by protecting their funds. One of the mantras of the Alderney Gambling Control Commission is that the players' money is key and should be protected at all costs.
The AGCC requires all Alderney online casinos to adhere to strict regulations regarding handling money. They must have separate accounts for the players' money, away from their main business account. This is the case so that if the casino were to fold, they wouldn't take the players' money down with them.
Online casinos in Alderney must also be seen to check each casino game they add to their site for fairness.
Apply for an Alderney Gambling Licence
Some casino licences have a pretty complicated application process, but not Alderney. They like to make things pretty straightforward, and we're big fans of that. Just follow these steps:
Download the application form and fill it out.
Send the form to the AGCC and any supporting documentation you ask for, individual application forms for each team member and the initial deposit of £17,500.
Wait to hear about a decision!
A few factors determine how long the application process will take as a whole. These include how well you complete the initial application form (as more information retrieval takes time), the complexity of the structure of the casino and how quickly an applicant can turn over all the paperwork asked of them.
The Alderney Gambling Control Commission says that the vast majority of top 10 casinos will be able to go live within six months of sending their initial application form.
How to Make a Complaint in Alderney
If you've been playing at an Alderney online casino and feel like they're not meeting the high standards set by the AGCC, you may wish to make a complaint about them. That's a pretty straightforward process too.
All you need to do is fill out and send this form with as much information about the issue. After this, the AGCC will get back to you with any further questions or the result of your complaint.

Finding a Safe Alderney Casino Online
With all this information in mind, it might be just about time to go and find an Alderney online casino for yourself. But where do you start, and how do you know the casino you choose will be safe?
Of course, the AGCC does a great job of ensuring safety. But that doesn't mean they can constantly keep on top of all the activity of each best casino site. Only four people are running the company, after all! So, we can do a few things to make 100% sure things are safe. These include checking reviews from other people and scrutinising the terms and conditions for any bonus.
Find Out What Other Users Are Saying
What better to find out just how good an Alderney casino site is than straight from the horse's mouth? Those who have already played on the site will be in a strong position to inform others as to how good that site is.
If a customer has been treated unfairly on one of these sites, you'll know all about it by reading what they say. On the other hand, if they have had a positive experience, they'll probably want to recommend the site to people on the internet! You can find loads of great review sites online, and we recommend looking in the comments sections for even more opinions. Here are some of the AGCC casinos with the best rating:
| Ranking | Online Casino | AGCC License | Our Score |
| --- | --- | --- | --- |
| 1 | Paddy Power Casino | Yes | 9/10 |
| 2 | Betsafe Casino | Yes | 8/10 |
| 3 | Netbet Casino | Yes | 9/10 |
| 4 | Goliath Casino | Yes | 8/10 |
| 5 | Winstar Casino | Yes | 7/10 |
| 6 | Amazon Slots Casino | Yes | 6/10 |
| 7 | All British Casino | Yes | 8/10 |
| 8 | Great Britain Casino | Yes | 7/10 |
Always Read the Terms and Conditions
Online casino sites in Alderney and around the world bring in new players through elaborate welcome bonuses, VIP clubs, and other offers. These can either be great for the players or a bit of a pain.
Why? Because of terms and conditions. Money doesn't come for anything, so many casinos will try to minimise their losses by making players jump through a bunch of hoops before they can withdraw any winnings. It can be even more sinister than that. Sometimes, you'll even have to pay to activate the bonuses out of pocket. That's why it's super important to read the ts and cs!
Responsible Gambling Under the Alderney Licence
One of the areas in which the AGCC scrutinises its licensees most heavily is player protection through responsible gambling. There are a few things an Alderney online casino must do to prove it is worthy of keeping hold of its licence, including the following:
Ensuring that each player who requests to sign up for the site is over the legal minimum age to gamble in the country they are trying to access.
They respond swiftly and fairly to any complaints made directly to the casino.
Limiting customer activity by allowing customers to set up a timer that will stop them from playing over a certain timeframe, should they feel they are at risk of getting carried away.
They inform each customer of the risks associated with gambling on their site.
If you'd like to know more about how the AGCC ensures responsible gambling from Alderney-based online casino sites, you can reach out to them on the phone at +44 (0)4181 825500 or via email at info@agcc.gg.

Our Opinion on the Alderney Licence
So, what's our final opinion on this casino license? We're big fans of the Alderney casino licence and the AGCC. They make the players the priority, which puts their minds at rest. But they don't make things unnecessarily difficult for the casinos to apply or operate either. Nice work, Alderney commission! Keep it up.
Alderney Casinos FAQs
We're sure there's a lot you want to know about Alderney casino licensing. It's a pretty cool system! Here are some of the most commonly asked questions and their answers.
Is online gambling legal in Alderney?
Most of Alderney's laws actually come from the UK. It's tax stuff that's a little different. But online gambling is legal in the UK so in answer to the question: yes. Online gambling is legal in Alderney.
How many casinos have the Alderney licence?
This will surprise you. There are currently a massive 2000 online casino sites with Alderney licences. They're owned by 350 different companies. That means 350 separate people have decided to set up their business in Alderney, bringing billions in revenue. There are as many casinos as there are people in Alderney!
What is the Alderney gambling licence?
Holding a gambling licence based in Alderney allows you to operate any casino or sportsbook. And that's not just for the people in Alderney. Because that wouldn't be a very big market. There are just 2000 people in Alderney.
Where can an Alderney gambling licence be used?
The beauty of the Alderney gambling licence is that it can be used in any country in the world where gambling is legal. If you're based in Japan or a lot of the US states, you'll be out of luck as gambling is illegal there. Anywhere else is fine, though!
Is sports gambling legal in Alderney?
While Alderney is mostly famous for its hosting of online casino sites, there are a few sportsbooks operating with an Alderney licence as well.
Is there gambling in Alderney?
Oh yes, lots of it. Gambling is a colossal industry in Alderney and brings in lots of jobs and lots of money to the people who live there. This does divide opinion among residents but a lot of people there are happy to see it in general.
What are the drawbacks of an Alderney gambling licence?
There aren't any, really. Compared to some other gambling licences, this one is pretty cheap to acquire and can save holders a lot of money in tax compared to the likes of the US and the UK. It's no wonder so many people want to apply for an Alderney gambling licence.
How do I tell if an Alderney gaming licence is fake?
At the moment, there isn't a tool to search for Alderney licences but if you send them an email on info@agcc.ag, they'll be able to look it up for you. You'll need the name of the casino and their licence number, which should be displayed on their website.