Hi! I'm Julia Attard - Content Team Lead & Reviewer
I started working at CasinoTopsOnline in January 2020 as a Site & Content Manager. I'm currently living in my lovely home country, Malta.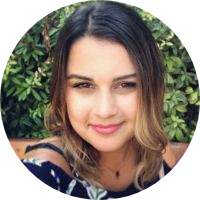 About Me
My passion for writing actually began in my role at CasinoTopsOnline. I started to realize how content is a powerful tool that helps readers from Canada get the most out of their online gaming experience.
When I joined CasinoTopsOnline, I already had a lot of knowledge about online gambling. This position allowed me to review, research, and understand the type of content our readers need when they're dealing with their favorite online casinos. CasinoTopsOnline's mission to test and rate casinos and all aspects of the online casino industry inspired me to share my honest thoughts about online gaming, whether they're positive or negative. This allows me to continuously assist Canadian players in understanding everything they need to make informed and safe choices when gambling online.
How to Reach Me
Whether you're looking for sales, marketing, or for general enquiries, you can find all the information you need on our site on our dedicated contact page. One of our expert team members will get back to you within 24 hours.
If you want to get in touch directly with me, you can contact me via email. I'm also available on my LinkedIn where I share all the relevant updates within the gaming industry. 
More About Julia
In my role as the Content Team Lead at CasinoTopsOnline, my goal is to provide our readers with detailed and relevant articles. I was really enthusiastic about working for this amazing site because it was clear to me that the site always prioritized being completely honest with readers. The information given was accurate and helpful for online players.
My job lets me share my expertise and keep expanding my knowledge about all parts of remain relevant. Being connected with the best online casinos makes me a well-rounded expert. I'm ready to bring you the latest trends and guide you on what to do and what not to do when playing online games.
When I'm not working, I find my happiest moments being around others while enjoying the beautiful sandy beaches of Malta. I also love taking care of my four adopted cats. I do my best to volunteer and support animal sanctuaries around the island, making sure abandoned pets have a wonderful life and a second chance.
Julia's Favourites
There are many fantastic online casinos that truly care about their players, and that's what's important to me. Ice Casino is one that really impresses me in every way! It not only provides players with a special and engaging experience along with excellent customer service and various banking choices, but it also presents thousands of games across different categories. So, if you're interested in starting your online gaming adventure, Ice Casino is sure to make your first experience a memorable one.
My Journey at CasinoTopsOnline
Jul 2023 - Present  ▶ Content Team Lead 
(Full-time - Malta)
Oct 2022 - Jul 2023  ▶ Market Manager 
(Full-time - Malta)
Jun 2021 - Oct 2022  ▶ Senior Site Manager 
(Full-time - Malta)
Jan 2020 - Jun 2021  ▶ Site & Content Manager 
(Full-time - Malta)
Disclaimer
Have you received any contact or strange email from us? Please read carefully the disclaimer below.
We have been made are that some individuals not affiliated with CasinoTopsOnline have been contacting businesses and asking for payments in exchange for listings on our websites. Please be aware that we do not accept payments in cryptocurrencies. If you receive a request from these individuals, do not transfer any funds to them and immediately contact us at accounts-cto@gig.com.For any inquiries about being listed on our website, please only communicate with our sales team.