Slot Features
More Details
| | |
| --- | --- |
| Software | Spribe |
| Reels | NA |
| Paylines | NA |
| Bet Range | 0.01-100 |
| RTP | 97 |
| | |
| --- | --- |
| Bonus Rounds | NA |
| Free Spins | NA |
| Jackpot | NA |
The Aviator crash game is an innovative multiplayer game that has gained popularity in online casinos. It offers a unique and exciting gaming experience centred around an ever-increasing curve that can crash unpredictably. This guide will provide you with valuable information about the game and offer insights on how to play it successfully. The game starts with a multiplier value of 1x and begins to increase gradually. Players have the option to cash out at any point during the game, taking the multiplier value as their winnings. However, the longer you wait, the higher the multiplier becomes, increasing your potential payout.
Aviator Game is an amazing, fast-paced crash game from Spribe. This game changed the online casino game structure to create a high-adrenaline rrisk game. Our experts have taken the time to test out this game so you won't have to! Some things to keep in mind about this casino game:
Simple gameplay making it great for all player types
Basic design
Should You Play Aviator Game?
Players who enjoy fast-paced games should give Aviator Game a try. You can enjoy lots of quick bets with the potential for significant payouts if you are successful in predicting when the plane takes off.
Here are the pros and cons of the Aviator Game.
Simple gameplay
Provably fair algorithm
High RTP
In-game chat feature
Max win of C$10,000
Aviator Game Gameplay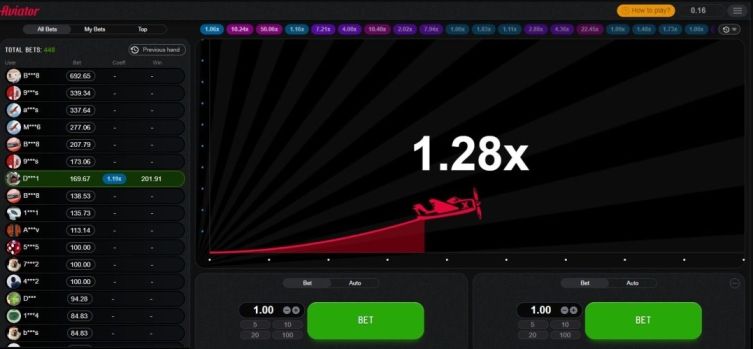 The objective of Aviator is to cash out before the plane takes off. Your bet is multiplied while the plane is in flight, but if you don't cash out fast, the plane will fly away. Unlike any popular casino slot game, there are no symbols or reels in this crash game. 
Storyline
Aviator Game is an innovative form of multiplayer social gaming with a rising curve that may collapse at any point. As soon as the round begins, the multiplier begins to increase. The player needs to cash out before the winning plane takes off. 
Aviator Game Design and User Experience
Aviator is a beautiful game with simple yet visually appealing graphics. The game interface follows a dark theme, with colourful buttons and a red plane.
The animation in this game involves a simple red plane flying high through a dark background. When it's flying, you'll see a steadily increasing multiplier depicted on the screen. Of course, you can also switch off the plane animation in the game settings.
When playing this game, you'll be enjoying calm electronic music, which counters the excitement that the game brings. Apart from the calm electronic music, the only sound that you'll hear is the sound of a plane flying away.
The user interface of Aviator is simple and user-friendly. Therefore, navigation is easy, regardless of whether you're playing on a mobile device or a computer.
HyperText Markup Language 5 (HTML5) was used in the development of this game. This means that you'll be able to play this game without any issues on any mobile device, laptop, or desktop computer. However, you'll need to have a strong internet connection to play Aviator without any hiccups.
Aviator Game Wilds, Bonuses and Free Spins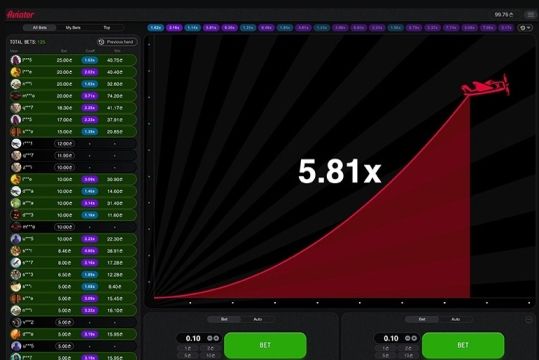 While there aren't any bonus features in the game, you'll come across the features listed below:
Bet
Before a new round starts, you'll need to use the "Bet" button to select your stake for the new round. Aviator provides two bet panels, which means that you can make two separate bets in this game.
To place a bet, just click on the bet panel and enter the amount that you want to wager. Conversely, you can use the buttons on the sides of the bet panel to select your stake.
Cash Out
This is the button that you'll use to cash out your winnings when the plane is in flight. The longer the plane is in flight, the more you can potentially cash out. However, if you don't cash out fast enough, the plane will fly away, and you'll lose that bet.
Auto Play
This feature is activated by going to the "Auto" tab on the betting panel. It allows you to set the game to run automatically while you relax.
To set the game to run automatically, you'll need to click the "Auto Play" button. You'll then need to select the number of rounds you wish this feature to run and other important settings. 
These settings stop the feature when your cash decreases or increases by a certain amount. You can also get the feature to stop when a single win exceeds a certain amount.
Auto Cash Out
This is another feature that's available on the "Auto" tab of the betting panel. It allows you to set the multiplier at which your automatic game will cash out.
This makes the game fully automatic, as you won't need to cash out your bets. However, if you don't use this feature, you'll need to cash out your bets while using auto-play manually.
Live Bets and Statistics
This is a panel that displays useful information and statistics regarding the bets that have been placed on the game. This panel has three main tabs that house various important statistics: All Bets, My Bets, and Top.
If you're playing on a mobile device, you'll see this panel under the bet panel. If you're playing on a computer, you'll see this panel on the left side of the screen.
All Bets
Here you can view the total amount wagered so far in the current round. In addition, the amount and multiplier at which each player cashed out are displayed.
My Bets
This tab shows all the bets you've made in the game and the date and time you made them. You'll also see the amounts you've cashed out from each successful bet.
Top
This statistics tab contains information regarding huge wins, the biggest wins, and the biggest multipliers ever reached. Day, month, and year categories are used to group this information.
In-game Chat
Players of this game can talk to one another using this social feature. It's a chance for them to talk tactics or just say hi while playing the game. Some casinos use this chat as a marketing feature to understand their players better.
Provably Fair Algorithm
This is the driving force behind Aviator, and it makes the game 100% fair and completely transparent. Similar to other crash games that generate results for each round with random number generators (RNG), Aviator uses this algorithm.
The provably fair algorithm generates the results (final cash-out multiplier) for each round based on the players present for each round. This algorithm generates a server seed from the casino and three client seeds from the first three betters in a round. When the round starts, the client seeds merge with the server seeds to determine the round's result.
Rain Promo
This unique promotional function intermittently adds free bet amounts to the chat. By tapping the "claim" button, every player can claim these free wagers. The purpose of this promotional feature is to encourage more in-game conversation and playtime.
How to Play Aviator Game
Here is a simple guide on how to play the Aviator Game.
Pick a reputable casino available for Canadian players and register an account
Select "Aviator" from the available games
Place your bets and wait for the next round to begin
The minimum bet that you can place in the Aviator game is C$0.10, and the maximum is C$100. The highest amount that you can win from a single bet in this game is C$10,000.
What Is Aviator Game's RTP?
The Aviator Game comes with an RTP of 97%. This means that for every C$100 you wager, the game will theoretically pay back C$97 in the long run.
How Can I Win at Aviator Game
You can play the Aviator Game by placing bets and waiting for the next round to begin. Once the round begins, you have to cash out before the plane flies off. If you do, your win is the coefficient multiplied by your wager. 
Our Top Tips and Tricks to Winning
The most foolproof strategy for winning at Aviator is to bet less and fold early. The next piece of advice is to increase the stakes. The goal is to steadily increase your wager and then quickly fold.
Our Personal Experience Playing Aviator Game
Aviator is a refreshing game to the usual slot game routine. Crash games have really started to take off, and Aviator is one of our favourites. We enjoyed the fast-paced gameplay as well as the fact that we had the choice to cash out when we wanted to. We also liked the tools available in the game, like the in-game chat and statistics which created a nice sense of community. The game wasn't hard to catch on too at all, great for someone looking for some extra thrill.
How We Tested Aviator Game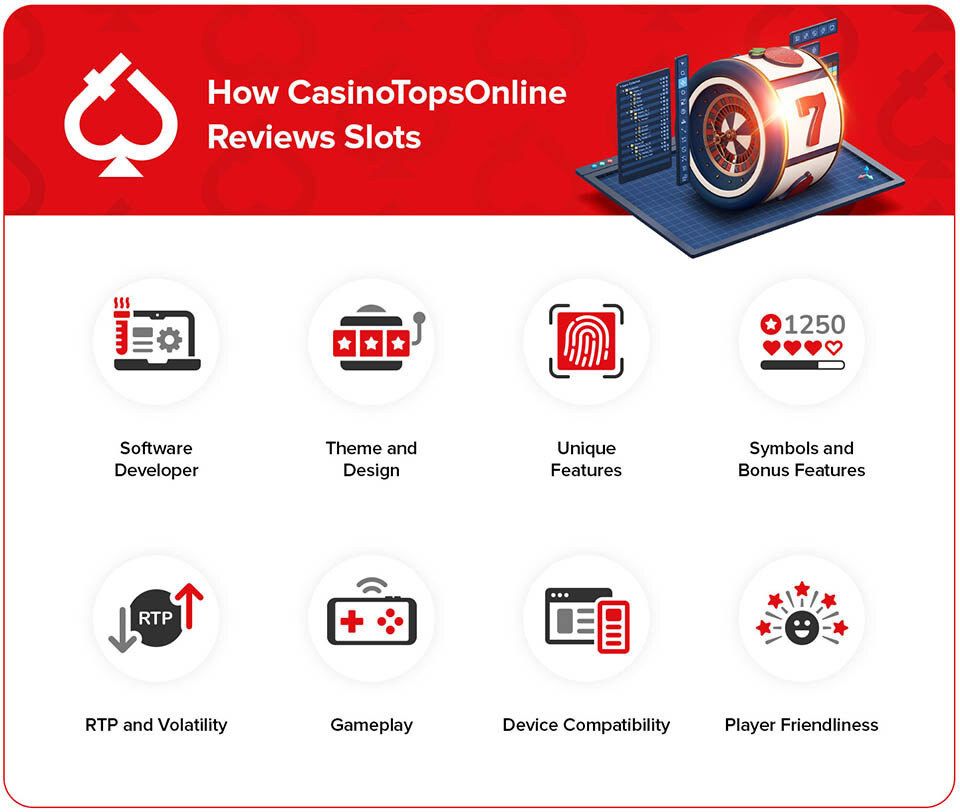 Thanks to the fast gameplay, we played quite a number of rounds within 10 minutes. We did this on both the demo and the real money version of this game. The results for both versions are completely random. The game played well on different devices, and the gameplay was practically easy and unchanged no matter what platform. The game has some really unique features which we also tested out.
Aviator Game vs Similar Slot Games
If you like games of this nature, we have also selected a few other games for you to discover. These games aren't traditional casino games, therefore can be exciting for those looking for something new.
| Slot Title | RTP | Theme | Paylines | Provider | Volatility |
| --- | --- | --- | --- | --- | --- |
| Aviator Game | 97% | Aviation | - | Spribe | - |
| JetX | - | Aviation | - | Smartsoft Gaming | - |
| JetX3 | - | Aviation | - | Smartsoft Gaming | - |
Other Aviator Games
Unfortunately, there are no other variations of the Aviator Game. If this changes in the near future, we will be sure to let you know.
Get Ready to Take Off with Aviator Game
Aviator is a Spribe game that has revolutionized the crash betting landscape for traditional online casinos. It comes with an in-game chat feature, a high RTP, low to medium volatility, and a user-friendly interface. This game offers a maximum win of C$10,000, high-quality graphics, and many interesting in-game features to enhance your gaming experience. We strongly recommend this exciting crash game if you enjoy fast-paced games.
Aviator Game Frequently Asked Questions
In the section below, you'll find answers to frequently asked questions from Canadian players regarding the Aviator game.
Is Aviator Game legal to play?
Yes, Aviator is legal to play, as Spribe (the company that developed the game) is licensed by numerous gambling authorities.
How can I improve my chances of winning at Aviator Game?
You can improve your chances of winning at Aviator by using both panels in the game. You can also use betting strategies like the Martingale system, the D'Alembert system, and the Fibonacci system.
Can I play Aviator Game for free?
Yes, you can play the Aviator game for free, as this game has a demo version. The demo version works exactly as the main game does so that you won't miss out on the action. The only difference is that you bet with virtual cash and can't withdraw any winnings.
Which is the best casino to play Aviator Game in Canada?
The best casino to play Aviator in Canada is one that offers a good bonus for the game. You can also consider casinos with reliable security features, good customer support, numerous payment methods, and a good reputation.