Sweet Powernudge Demo
Pragmatic Play
Slot Features
More Details
| | |
| --- | --- |
| Bonus Rounds | Yes |
| Free Spins | Yes |
| Jackpot | x5000 |
Imagine stepping into a world of sweetness and winning possibilities, where each spin you take on the reels brings a rush of excitement and the promise of a fun experience. Welcome to the review of the Sweet PowerNudge Slot, a modern classic that combines the allure of traditional slot machines with innovative features and a touch of sweetness. In this article, we'll take a deep dive into the captivating world of the Sweet PowerNudge Slot, exploring its features, gameplay, and the reasons behind its popularity.
This fantastic game is quite easy to get started with for beginners, however, features like the PowerNudge mechanic makes the game exciting for avid players as well. Continue reading our full review of Sweet Powernudge for more information and tips.
High volatility 
RTP over 96%.  
Should You Play Sweet Powernudge?
Players can give Sweet Powernudge a try if they enjoy sweet-themed slots. Casino players love this game because of its Powernudge mechanic and bonus features.
Here are some of the pros and cons of Sweet Powernudge.
High-quality graphics
User-friendly interface
Average RTP
Presence of Buy Feature and Ante Bet Feature
No wild symbol in the game
High volatility that makes hitting winning combinations difficult
Sweet Powernudge Gameplay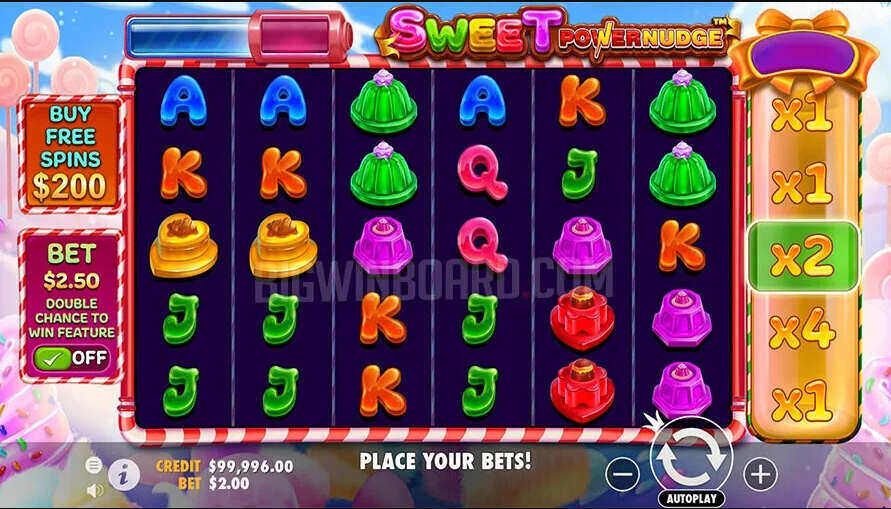 Sweet Powernudge is a candy-themed online slot game that requires you to line up matching symbols according to a cluster payline. The winning combinations in the game pay in blocks of at least five symbols that are connected vertically or horizontally. Have a look at the payout for each symbol combination on Sweet Powernudge below:
J
This symbol pays from C$0.20 to C$20 when you land 5 to 15+ matching symbols on the reels.
Q
This symbol pays from C$0.30 to C$30 when you land 5 to 15+ matching symbols on the reels.
K
This symbol pays from C$0.40 to C$40 when you land 5 to 15+ matching symbols on the reels.
A
This symbol pays from C$0.60 to C$60 when you land 5 to 15+ matching symbols on the reels.
Purple Jelly
This symbol pays from C$0.80 to C$80 when you land 5 to 15+ matching symbols on the reels.
Orange Jelly
This symbol pays from C$1 to C$100 when you land 5 to 15+ matching symbols on the reels.
Green Jelly
This symbol pays from C$1.50 to C$150 when you land 5 to 15+ matching symbols on the reels.
Red Jelly
This symbol pays from C$2 to C$200 when you land 5 to 15+ matching symbols on the reels.
Storyline
Sweet Powernudge is a fascinating and tasty game that whisks you away from reality and transports you into a real-life sugar realm. It has a wide variety of sweets and bright, eye-catching designs.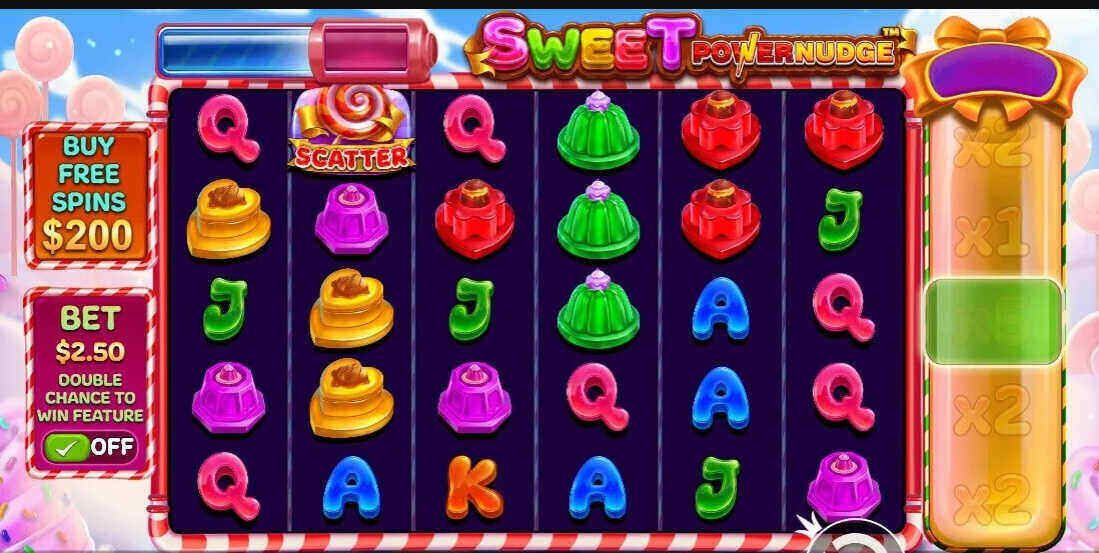 Sweet Powernudge Design and User Experience
Sweet Powernudge is an online slot that offers high-quality graphics and animations. The background in the game is a pink candy land, while the reels are made of candy canes. Everything in the game was designed to push the candy theme, and they do a good job of it.
The music in the game is upbeat and increases in volume when you spin the reels. The sound effects when the Powernudge feature is in play will make you feel like you're playing Candy Crush.
Sweet Powernudge offers a typical user interface for a Pragmatic Play slot. So, fans of this developer and even novices in online slot gambling will have no issue playing the game. Navigating through this game is easy, as all the buttons that you need are visible on the screen.
Pragmatic Play developed Sweet Powernudge using HyperText Markup Language 5 (HTML5) technology. This online slot is playable on PCs, and it's mobile-optimized so that it can play on all smartphones and mobile devices. The only real requirement for playing this game is a strong internet connection.
Sweet Powernudge Wilds, Bonuses and Free Spins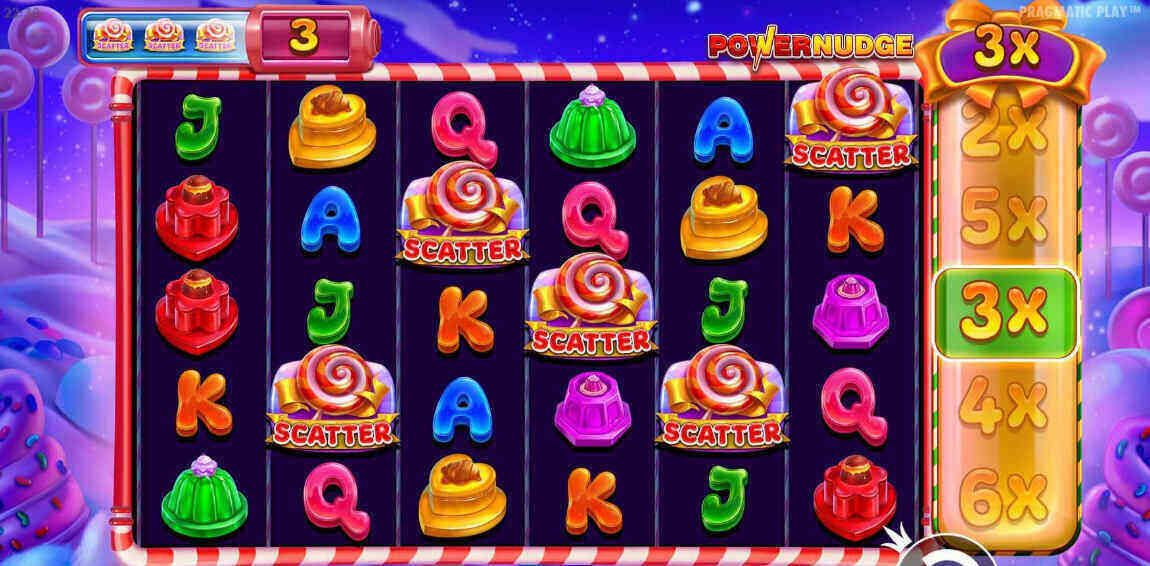 Scatter Symbol
The scatter symbol looks like a large lollipop, and it allows you to trigger the bonus features of the game. Sweet Powernudge offers many interesting bonus features and gameplay mechanics that make it so interesting.
Powernudge Feature
This is the driving force behind this game, as it allows you to win much more from a single winning combination. Whenever a winning combination occurs in the game, all the reels involved are nudged downward. This means that every reel that contained at least one symbol in the winning combination shifts down one spot.
After this happens, the game pays for any new winning combination that may have occurred because of this. Then those reels that were involved in the winning combination are nudged one spot down. This continues until no winning combinations occur on the screen.
Multiplier Reel Feature
Sweet Powernudge comes with a unique bar at the side of its regular 6x5 grid. This special reel contains only multiplier symbols, like 1x, 2x, 3x, 4x, 5x, and 10x multiplier values.
This bar activates at random and offers random multipliers that'll increase your payout. During that period, it also nudges along if the Powernudge feature is triggered after a winning combination.
Free Spins Feature
The free spins feature in Sweet Powernudge is activated whenever you collect four or more scatter symbols after some Powernudge action. 7 free spins are awarded whenever this feature is triggered. If more than 4 scatter symbols trigger this feature, they'll also remain on the reels during the bonus spins round.
Whenever 4 scatters are collected in the bonus spins round, you'll be rewarded with 3 extra spins. The multiplier reel is also enabled for the entirety of the free spins bonus round.
Buy Free Spins Feature
Sweet Powernudge allows players to purchase free spins as long as they can pay 100 times their current bet. After paying for this feature, your next spins will allow you to trigger the free spins bonus round. This will occur with 4, 5, or 6 scatter symbols.
Ante Bet Feature
This feature allows you to play with a higher bet multiplier-25x. Playing with the Ante Bet feature offers you a higher chance to land scatter symbols and progress to the free spins round. Take note that the Buy Free Spins feature is disabled whenever you activate the Ante Bet.
How to Play Sweet Powernudge
Want to play Sweet Powernudge? Here is how to start:
Register with a reliable casino.
Search for Sweet Powernudge in the available game selection.
The "i" option provides the paytable, bonus features, and other important information.
You can use the - and + option to customize your bet.
Click on the spin button to start.
The minimum you can wager in Sweet Powernudge is C$0.20, while the maximum is C$100 (C$125 when Ante Bet is activated). The highest amount any player can get from this game is 5000 times their wager.
What Is Sweet Powernudge's RTP?
The Sweet Powernudge RTP is 96.08%, which is about average in the slot industry. This means that for every C$100 wagered, players can expect a theoretical payout of C$96.08. This game also comes with high volatility, which means that winning combinations can be huge but infrequent.
How Can I Win at Sweet Powernudge
You need to land a block of 5+ matching symbols on the reels. The powernudge feature will take it further, nudging the winning combos down to form other combos.
Our Top Tips and Tricks to Winning
Our tips for winning include maintaining and managing your bankroll to increase your playing time. However, if you can afford it, you can try the "Buy Free Spins" option.
Our Personal Experience Playing Sweet Powernudge
To test out the game, we tried out the real money version as well as the demo version of the game and both seem to align with one another. The game was overall quite enjoyable to play, it was very reminiscent of classic online slots back when this all started, but the graphics, features and theme were all suitable for the modern online casino world. Understanding the gameplay was simple enough that any player of any rank can take this sweet spot for a spin, the features of this game are what make it extra special and allow it to remain exciting for more experienced players, especially the PowerNudge feature. All in all, we definitely recommend giving this game a go based on our try at it.
How We Tested Sweet Powernudge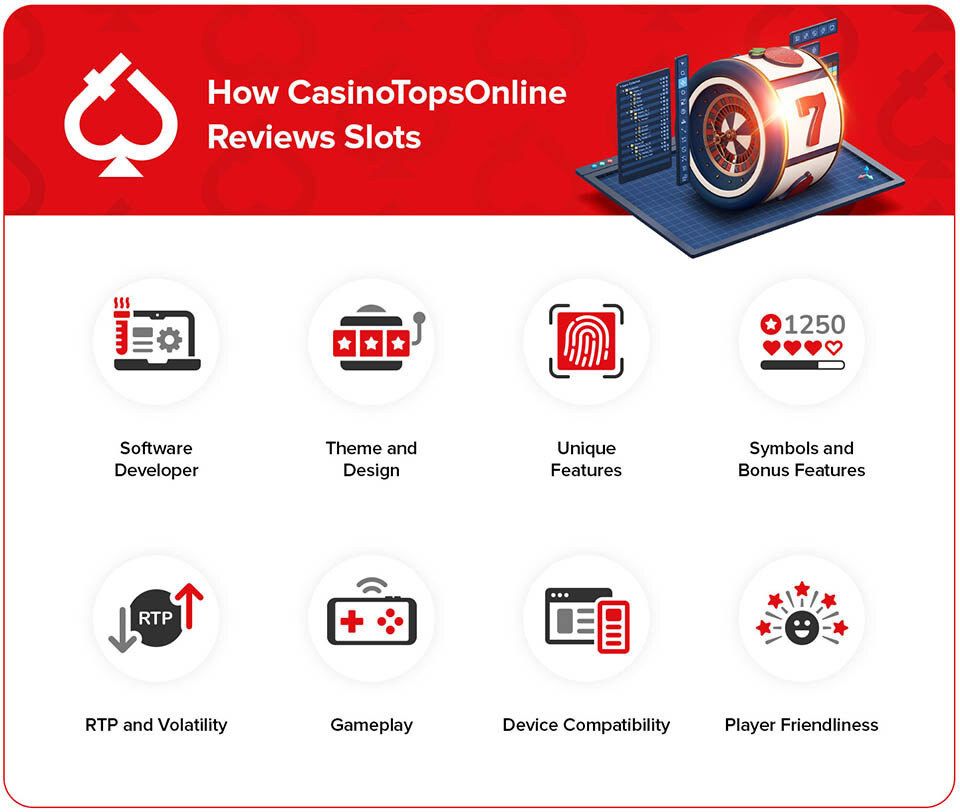 When looking at testing the game, we start by having a look at the provider to understand what to expect from the game to begin with. As we previously mentioned, we do our testing on both the real money version as well as the free version of the game to understand any discrepancies. We tried some of the game's unique features including the ante bet and "buy free spins" options, and they are truly amazing if you can afford them. We also analyzed the theme of the game and compared the design and gameplay to similar themed slots, which in the case of PowerNudge are some of the best graphics for such a traditional idea for a slot machine, which was quite refreshing. 
Winning combos didn't occur as often as we hoped, but we had to test out many different games, so some more time and patience with this fabulous slot could have really made a difference. All in all the game is super friendly for players, and we also test out its mobile compatibility, which we found is super great for both Android and iOS devices. 
Sweet Powernudge vs Similar Slot Games
| Slot Title | RTP | Theme | Paylines | Provider | Volatility |
| --- | --- | --- | --- | --- | --- |
| Sweet Powernudge | 96.08% | Sweets | Cluster Pay | Pragmatic Play | High |
| Dragon Hero | 96% | Dragon Mythology | 20 | Pragmatic Play | High |
| Starlight Christmas | 96.5% | Gems and Holiday | Scatter Pay | Pragmatic Play | High |
Other Sweet Powernudge Games
Unfortunately, Sweet Powernudge is the only one of its kind, as the developer hasn't developed any others. If this does change in the future, we will certainly let you know.
Our Final Thoughts
Sweet Powernudge is a 6x5 Pragmatic Play slot that offers high-quality graphics, animations, and a user-friendly interface. This candy-themed online slot comes with the Powernudge mechanic. This can significantly increase the payout of any winning combination.
It also offers many bonus features, like free spins, the Buy feature, and the Ante Bet feature.
We strongly recommend this slot if you're in the mood for some sugary goodness.
Sweet Powernudge Frequently Asked Questions
Below are some frequently asked questions that Canadian players have regarding Sweet Powernudge.
Is Sweet Powernudge legal to play?
Yes, Sweet Powernudge is a legal game as it's designed by Pragmatic Play, which is a licensed software provider. Pragmatic Play is licensed by noteworthy gambling authorities like the United Kingdom Gambling Commission and the Malta Gaming Authority.
How can I improve my chances of winning at Sweet Powernudge?
You can improve your chances of winning at Sweet Powernudge when you use the Buy Free Spins feature. You will also have a better chance of winning when you activate the Ante Bet feature.
Can I play Sweet Powernudge for free?
Yes, you can play Sweet Powernudge for free when you visit an online casino that offers a demo of the game. The demo version allows you to use virtual funds to enjoy all that the game has to offer.
Which is the best casino to play Sweet Powernudge in Canada?
The best casino in Canada to play Sweet Powernudge is Tonybet, it has a stellar online reputation, good customer support, and numerous Canadian payment methods.