Win €1,000 daily with the Bounty Blackjack feature at Ladbrokes Casino
Published by Daniel on October 30, 2019 in Promotions
When playing online casino games there is so much more to enjoy than the regular gaming entertainment.
Top rated online casinos are constantly running exciting promotions to provide players with more winning opportunities.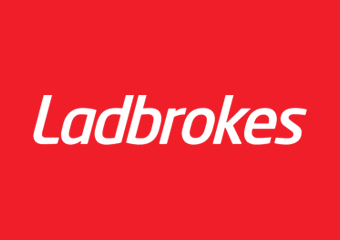 100% up to $/€ 500 FREE Bonus
For Ladbrokes Casino players every day can be a rewarding one filled with live casino entertainment and €1,000 in cash prizes.

The Bounty Blackjack Cash Bonus
Instead of focusing on slot games, Ladbrokes Casino has created a special Bounty Blackjack promotion for those who like taking on the live dealer. Getting dealt a golden blackjack will qualify you for a Bounty Blackjack and a €1,000 cash prize.
The best part of the Bounty Blackjack promotion is that it is a live casino promotion that is available to qualifying players every day. To qualify for this promotion all you need to do is head over to Ladbrokes Casino and take a seat at in their brand new Elevation Studio.
This live casino promotion is linked to 1 roulette table and 5 Elevation Blackjack tables with the Bounty Blackjack feature. The games included in this live casino promotion included Elevation Blackjack 1, Elevation Blackjack 2, Elevation Blackjack 3, Elevation Blackjack 4 and Elevation Blackjack 5. These tables are open and available around the clock so no matter what time you play you stand a chance to win.
In every card shoe of the selected Elevation Blackjack tables six Golden Cards will be added daily. Ladbrokes have added two different types of Golden Cards namely three golden aces and three golden kings. You need to get dealt one of each as initial cards to have a Bounty Blackjack.
The Bounty Blackjack bonus gets even better as you can win an unlimited number of Bounty Blackjacks. There is no limit placed on how many times you can win so if lady luck is in your favour you could walk away with a €1,000 cash prize on top of your winnings daily.
The €1,000 Bounty Blackjack bonus is a cash reward which will be credited to winning player accounts within 24 hours after qualification. If you are a lucky winner you will have 2 days to accept your Cash Reward or it will expire.
This promotion is only available to players using real money to play the qualifying Elevation Blackjack tables. Each day will be a new opportunity to take on the live dealer in the Elevation Studio and find a golden blackjack for a cash prize.

Play to win today
Live Casino games provide you with the best of both worlds as you get to take on the dealer from the comfort of your own home.
To take part in the Bounty Blackjack promotion and win €1,000 in cash prizes daily make sure to create your free Ladbrokes Casino account today.
Once you've created your account you can take a seat in the new Elevation Studio and play the qualifying live casino tables.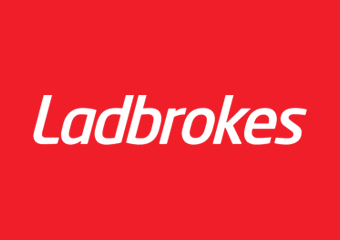 100% up to $/€ 500 FREE Bonus
Accepts players from GB
Take on the live dealers in the Elevation Blackjack variations daily to qualify for Bounty Blackjack and win €1,000 at Ladbrokes Casino.

Most Popular