Unlock daily casino bonuses with the Bonus Match at William Hill
Published by Daniel on September 1, 2019
When playing at top rated online casinos you are often treated to bigger and more exciting ways to get rewards.
William Hill Casino is a giant in the industry known for keeping players on their toes with superb rewards.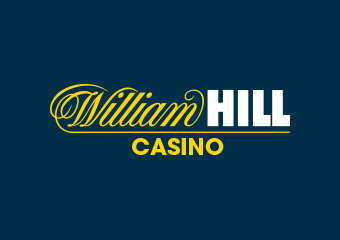 100% up to €300 Welcome Bonus
With their latest Bonus Match promotion players have the opportunity to cash in on the hottest casino bonuses daily.

The Bonus Match
From now until Wednesday the 25th of September 2019 you have the opportunity to take part in The Bonus Match promotion at William Hill Casino.
This exciting promotion is all about the thrill and mystery of spinning the reels daily to see if you get a casino bonus. Each day you will get to take part in the promotion and unlock a mystery bonus reward at this online casino.
The first thing you need to do is login to your William Hill Casino account and head over to The Bonus Match promotion page. From there you will be presented with playing cards which will give you the chance to qualify for one of The Bonus Match promotions running on the Casino tab of the website.
You will then get one spin where you watch the reel spin and hope for 3 winning symbols to line up on the reels. If you match 3 winning symbols on the reel you will get a casino promotion. The casino promotion will be randomly generation. You will only qualify to enter the casino promotion that has been generated for you.
The good news is that you can take part in The Bonus Match every single day to unlock more casino bonuses. The casino promotion will run from midnight to midnight every single day giving you the opportunity to spin the reel daily to unlock more rewards.
Once a casino promotion has been generated for you and you wish to claim it you will need to opt in to the promotion. From there you can follow the instructions on the promotion card presented to you. You can choose which casino bonuses you wish to claim and which you wish to leave behind.
If you don't like the casino bonus generated for you, you can wait until the next day to take another Bonus Match spin to unlock a better bonus.
The Bonus Match will run daily and provide you with the chance to take a free daily shot at scoring bigger and better bonus deals.

Start playing at William Hill Casino
The Bonus Match promotion holds a range of superb casino bonuses that can be claimed daily. To get your hands on these casino bonuses you need to log in daily to take your free daily spin on the reels and match three cards.
First you need to make sure you've got a registered casino account at William Hill Casino. If you're not a member at the casino yet you can sign up for free and cash in on a delicious welcome bonus.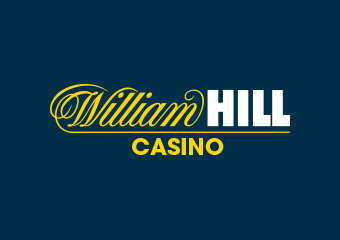 100% up to €300 Welcome Bonus
EXC

Exclusive Casino

rec

Recommended Casino

Accepts players from CA

Accepts players from GB
From there you can opt-in to The Bonus Match promotion and spin your way to the best daily casino bonuses.

Most Popular