Thrills relaunched with brand new Pay 'n Play payment method
Published by CasinoTopsOnline on October 29, 2018 in Industry News
Over the past few years the online casino industry has grown at a rapid pace.
With its growth came a range of changes and exciting new ways to play thanks to the advancement of technology.
One of the biggest improvements have been the implementation of instant play solutions such as e-wallets and e-payments.

Thrills has recently been relaunched by the Gaming Innovation Group after an exciting and even faster payment solution has been added.

Pay and play instantly at Thrills Casino
On Thursday the 25th of October 2018 the Gaming Innovation Group Inc. (GiG) re-launched Thrills Casino. With the re-launch Thrills has become an instant registration operator with the implementation of Trustly's Pay 'n Play solution. This will be the only payment method available at this online casino from here on out.
This new technology is now live in Sweden, Finland and Germany and are planning on supporting GiG to build loyalty, remain compliant as well as boost acquisition. Apart from going live on Thrills Casino this technology will also be offered to other operators making use of the GiG Core platform. This includes external brands such as Omnia and the newly launched Dreamz that went live just last month. Internal operators such as Kaboo will also have the opportunity to implement this new technology.

What to expect with Pay 'n Play
Pay 'n Play basically enables you as a player to register instantly at a casino without the tedious procedures found in other online casinos using different payment options. All new players will get to deposit funds instantly through their bank account and the best part is that no account registration is necessary.
With this technology both deposits and withdrawals will be instant transactions with Pay 'n Play. Providing you as a player with more control and ensuring a more simplistic gaming experience. While the payment options become simpler and quicker there will be no slacking in the security department. Pay 'n Play ensures that operators can retain the strongest registration and security protocols through KYC requirements. These requirements will be fulfilled with all data supplied directly via BankID.
According to the GiG CEO, Robin Reed, Trustly's Pay 'n Play will make the registration experience better for Thrills players. In implementing this technology it also enables higher conversion and retention while cutting out the unnecessary churn. Reed continued to say that the instant deposits and withdrawals of this new system supports their promise to provider fair and fun gambling for all their players.

More information on Trustly
Trustly Group AB, a Swedish FinTech company, was founded in 2008 to provide fast, simple and secure online banking e-payment solutions. The company makes cross-border payments possible to and from consumer accounts at over 3,000 banks in 29 European markets. The company has grown quite rapidly since it was first established and continues to work at finding new ways to make the process of online gambling even easier.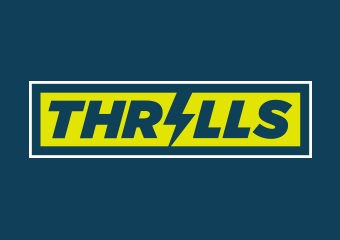 EXC

Exclusive Casino

Accepts players from GB
Be among the first to try the new Pay 'n Play solution at Thrills Casino today.
Most Popular