Start unwrapping your Xmas presents a little early at Royal Panda Casino
Published by CasinoTopsOnline on November 3, 2018 in Promotions
If there's one thing that plays a major role in your satisfaction with online gambling it's choosing the right online casino.

For those playing at Royal Panda Casino each day is a new adventure that holds plenty of rewards and surprises.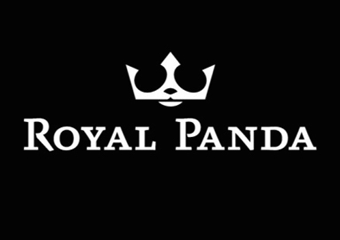 In fact, Royal Panda Casino has started their festive giving a little early with their new mega prizes promotion.

Christmas in November
From now until the 30th of November 2018 you'll get to cash in on many amazing bonus rewards and snag up early Christmas presents.
Royal Panda has a superb loyalty programme but throughout this month they'll be placing those regular loyalty points on hold to provide you with more exciting points.
Basically you'll get to earn loyalty panda points while playing all your favourite games at the casino. Your points in return will award you amazing prizes such as free spins, royal spins and bonuses. Apart from that you could also stand a chance to cash in on massive cash dumps, watches or if you're lucky a brand new Ferrari 488 GTB.
This month all the regular loyalty points you've collected throughout your time at Royal Panda will be placed on hold. And all new LP Points you earn throughout November will be kept and logged at Royal Panda. The loyalty points will help you reach new levels and these levels will award different types of rewards. So each time you level up you will receive a bigger and better reward.
The best part is that there is no limit to the number of prizes you can earn so you are guaranteed to receive your rewards for all levels. So if you hit level 5 you will still receive the rewards for level 1 to 4 as well.
You can keep an eye on your Loyal Panda Points total as they build throughout November on your progress bar in the My Account section of your profile.

The rewards for each level
In this month there are 10 loyalty levels each offering a different reward. Here's what you can receive:
Level 1: You'll receive 30 free spins every Monday in December on the Secrets of Christmas slot. You need 200 points to hit this level.
Level 2: 400 points will get you to level 2 which will ensure you receive a $10 casino bonus every Tuesday of December.
Level 3: Reach this level with 1,000 LP points to ensure you score a $25 every Wednesday in December.
Level 4: You need 2,000 points to reach level 4 and secure 25 Royal Spins for every Thursday in December on the Fruit Shop Christmas Edition slot.
Level 5: With 4,000 points you'll reach level 5 and secure a $50 cash reward every Friday throughout December.
Level 6: With 20,000 points you will reach level 6 and get awarded a $500 cash prize on Christmas Day.
Level 7: With 100,000 points you will win a trip for two to the Bahamas.
Level 8: You need 400,000 to hit this level and win a Rolex watch.
Level 9: Collect 2,000,000 points and you will receive the Ultimate Royal Panda package to Macau.
Level 10: If you manage to collect 10,000,000 LP points a brand new Ferrari 488 GTB will be yours.
While you are playing in November you'll still be cashing in on your early Christmas gifts throughout December.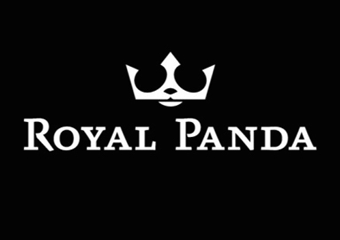 100% up to €100 Bonus
Accepts players from CA

Accepts players from GB
It's time to start collecting your early Xmas rewards playing at Royal Panda Casino.

Most Popular