Race for your own Hollywood Star at Mobile6000 Casino
Published by CasinoTopsOnline on September 4, 2018 in Promotions
Not everyone was destined for fame and fortune and a life in the spotlight.
When gambling online you'll be able to realize your Hollywood dream by grabbing your own Hollywood star.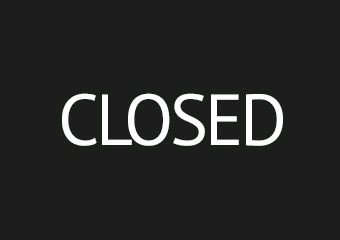 With Mobil6000 you'll have the opportunity to immortalize your name on a star in the Mobil6000 Boulevard.

Grab your claim to fame
Online gambling is all about entertainment and the chance to grab mega big wins. When playing at Mobil6000 Casino however your gambling adventures could also become your claim to fame.
Each month Mobil6000 Casino hosts two special races known as the Casino Race and the Rainman Race. These races start on the first of the month and end on the last day of the month.
Apart from cashing in on big rewards being the top player in any of these two races could also lead to immortalizing your username on a Hollywood star in the Mobil6000 Boulevard.
The September races has already started but it's still early in the month and anything can happen.

What's the difference between the Rainman Race and the Casino Race?
Each of these two races are specialized and created according to certain player needs. The Casino Race allows you to compete against other members of the Players Club on all the hottest video slots. To qualify for this race you need to play at least 20 real money game rounds on any of the eligible games. In this race there are a total of over 100 prizes waiting to be won which are awarded as cash prizes with zero wagering requirements.
The Rainman Race is for players who prefer table and card games or more specifically Blackjack, 21 and Roulette. While testing your strategy and improving your skills you'll also get to play for a share of superb prizes. Same as with the Casino Race you have to play at least 20 real money game rounds on the eligible games to be entered into the race. Apart from having your name immortalized on the site you will also stand a chance to grab one of 20 prizes. The prizes are real cash with no wagering requirements that will be added to winning accounts by the end of the race.
Not only will you get the chance to grab your share of amazing monthly rewards by partaking in these races but you'll also get to play for fame. Who knows? By the end of September you might become one of the legendary players forever celebrated on the Mobil6000 Boulevard.

Race towards fame and fortune
You might not be a Hollywood Star but that shouldn't keep you from having your username painted on a star.
Play at Mobil6000 Casino and take part in the Rainman Race or Casino Race to grab your share of rewards.
Make sure you reach the top of the leaderboard and you will be remembered as a legend amongst players.
Not only that but you will get to grab the biggest cash prize reward of the race.
Get ready to play for big rewards and your claim to fame with Mobil6000 Casino today.

Most Popular