LeoVegas introduces Mobile MultiPlay Function
Published by Daniel on August 5, 2019 IN Industry News
The online gambling industry is filled with online casinos offer different gaming experiences for all.
When it comes to choosing an online casino to play at it can often be difficult to choose one from the masses.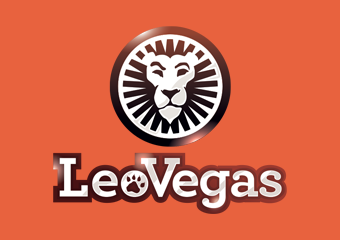 225% up to €700 on first 4 deposits
For online casinos, it is important to stay up to date with new technology and changes in an effort to remain relevant.

LeoVegas Casino has managed to stay one step ahead by making many exciting changes to their offering this year.

Introducing MultiPlay
LeoVegas Casino is one of the more popular online casinos that offer online casino and sportsbook options for players.
Just recently they introduced their LeoAlerts App that enables sports bettors to stay ahead of bets and make relevant changes when the odds change in their favour.
Now they've gone and changed the game for mobile slot players with the new MultiPlay for their mobile casino. It comes as no surprise to hear that LeoVegas has secretly been working on this project since last year. Their main focus always being on making their casino and mobile casino more fun for players.
With MultiPlay you can now play two different mobile games at the same time. You read that correctly, instead of playing one slot at a time you'll have the option of spinning for big wins on two of your favourite slots simultaneously.
When playing on your mobile device you can browse through the slot collection and look for games that are tagged with a green Multiplay icon. All games with this icon will be able to run at the same time, those that don't have the icon won't be able to work with the feature.

How it works
Choose your first game from the games that are tagged with the green MultiPlay icon. Once you are in the game go to the bottom right of the screen. Here you will find a white icon that looks like a phone's screen in 2 boxes. As soon as you click on it, it will tell you to choose your second game. Once you've selected both games the screen will split into two with the one slot displayed at the top and the other slot being displayed at the bottom of the screen.
You won't have to change from one slot to the next and you can even place one slot on auto play while focusing all your attention on the other game. The split is done perfectly to provide a full view of both slots without cutting off edges.
The best part is that the developers have made the MultiPlay function adjustable so you can play it in your preferred screen mode. When in Portrait Mode the screen is divided evenly when in Landscape Mode one of the chosen games will be in full screen and the other will be minimised and can be moved to any spot on the screen. You can then click on the minimised game to swop them around at any point.

Double the fun
LeoVegas Casino is taking things to the next level for mobile gamblers with the new MultiPlay function.
If you enjoy playing different slots at the same time then LeoVegas Casino is where you should be.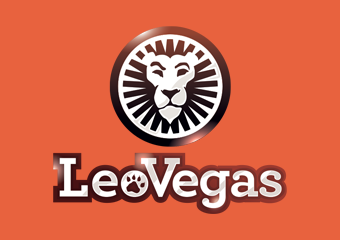 LeoVegas

225% up to €700 on first 4 deposits
EXC

Exclusive Casino

Accepts players from CA

Accepts players from GB

Accepts players from NZ

Accepts players from WO

Accepts players from EU
Start playing at LeoVegas Mobile Casino and try the new MultiPlay Function for twice as much slot playing fun.
Credit cards use on all types of online and offline gambling will be banned as of 14 April. Do you want to know the ALTERNATIVES to credit cards to play online?
Play'n GO have released their brand-new Egyptian adventure which promises to unleash exciting features and big rewards ...
Kassu Casino knows that everyone loves the weekend which is why they've created a generous welcome bonus to keep you playing ...
Most Popular