Meet Captain Rizk: Read our Exclusive Interview with Rizk Casino's Superhero!
Published by Dani on February 6, 2019 IN Promotions, Industry News
It's not very often that people get to meet their heroes, let alone interview them face-to-face! Yet, we got the surprise of our lives when none other than this unconventional vigilante clad in red stepped through the doors of our office. With a fondness for bringing justice and wearing underpants on top of his regular pants, he strolled in. No, we're not talking about Marvel's Daredevil, but our very own superhero-turned-casino-magnate: Captain Rizk himself.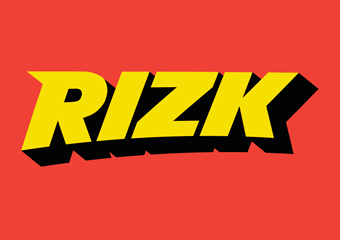 100% up to €100 + 50 Free Spins
Captain Rizk is the mastermind behind the extremely successful and beloved online casino "Rizk Casino." This operator breaks the mold of your everyday run-of-the-mill casino with fun gamification features like the Wheel of Rizk and Rizk Races. Not only are there hours of top-notch entertainment to be had, but you can rest your heart assured that Rizk Casino offers a safe and secure gambling environment for all punters. After all, Captain Rizk is the Batman of the casino industry (minus the gravelly voice), no injustice escapes him.
The seemingly omnipotent and omniscient superhero has made many a miracle happen throughout the years; the most recent being a new account-owner yanking a €167,000 jackpot out of thin air.
As Captain Rizk takes a seat in the chair opposite, with what I assume was the leather creaking under his spandex suit, we are ready to start the interview. Let's hear it from the man, the myth, the legend; here is Captain Rizk:

---

Hi Captain Rizk! Thanks for taking the time to talk to us for a bit. What have you been up to lately?
You know… a bit of this and a bit of that. Mostly trying to get back into shape after the holiday season. I couldn't even fit into my outfit, but I blame that on the dry cleaning. So I have mainly been working out, lifting heavy stuff and rearranging my furniture at home. Of course, I've been playing a lot of slots. Especially Book of Souls by GIG. Obviously responsibly...

What makes Captain Rizk, Captain Rizk? Do you have any superpowers that you've been holding back from us all these years?
Honesty. That's where the No Bullshit at Rizk comes from. The Captain is always honest and does not speak about himself in third person. Wait...Superpowers you said? Let's talk about them a bit later, shall we? I can assure you that I will remember. It's one of my many superpowers. Sorry. What was the question again?

The costume is a key part of any superhero image - how did you come up with the idea behind yours?
I'm into Marvel comics, 60s Batman and tightly knit clothes. So let's say it's a mix of that. Also, I got really hooked when I saw American Wrestling for the first time. I mean, if those guys can get away with wearing spandex, capes and masks, then why shouldn't I? But I will draw the line at wearing my underpants on the outside.

We haven't seen your adorable dog Lucky in a while, what happened to him?
Lucky is actually a she. As Rizk grew more and more popular at a super fast pace, the spotlight started to be a bit too much for her. Now she's mainly enjoying her life out on a farm up north where she's playing with other dogs and chasing rabbits… It's not what it sounds like. She really is on a farm, alive and well and happy not being a superdog anymore.

Aside from Lucky, do you have any other lucky items? Like, say, underwear or a favourite yellow belt?
Luck is something I believe we create on our own. People shape their own destiny and to help me I have a lucky horseshoe, rabbit foot, seven, because we all know that's a lucky number, four-leaf clovers, a couple of wishbones and a few other trinkets around the house. Not a lot. Besides that, Mr Green himself was at an afterparty at my place and left his hat on my sofa. I have not returned it. That's not a lucky item, but just a funny story...

Being a superhero can be pretty tough. What do you do to unwind and chill out?
Going for a walk in the park with Lucky, working out and watching sports with my non-superhero friends. Yoga, macrame, origami, slam poetry, meditation… Yeah, I tried those things but it wasn't for me.

Looking back, what are some of the biggest accomplishments in your superhero career that you're really proud of?
Definitely creating the almighty Wheel of Rizk and the withdrawal lock for my friends at Rizk! I have a few other things in the pipeline but I don't want to ruin the surprise. Think Live Casino… oh no, I've said too much already. Okay, fine, you got me. There's a whole separate Welcome Bonus and Cashback rewards just for Live Casino players. But that's it. Well… I may have contributed an idea or two for the guys working on our Sportsbook...

Every hero has an origin story - like Wolverine - what's the story behind Captain Rizk?
That I can't tell you. However, I know that there's this one guy in Finland who knows the story better than anyone else. If you manage to find him, ask him. But before you do, please don't ask him anything about the skijumping incident in 1996. Tell him it's water under the bridge and that we should all just move on.

Speaking of identities … who are you under the mask?
I'm very ordinary, just a regular guy who puts on his pants one leg at a time. After my 50-egg omelette and 80 kilometer run every morning, I usually hang out at Rizk.com to make sure players have a great time. Maybe that's another superpower of mine?

Do you have any exciting new plans in 2019 that you can share with us?
It's been a hectic few years at Rizk, so I might just take it easy for a while and travel more. There are a few exotic places I would like to see. Like, Easter Island, Sea of Tranquility and Detroit.

And lastly, for all the ladies out there, do you come attached or are you on the market (wink wink)?
You should read the Terms and Conditions.

And in a flurry of red and black, Captain Rizk made a dash through our 3rd floor window. All the while humming his own theme song on his way down, he disappears into the hustle and bustle of the city. "He really is the Batman of the casino industry," I think to myself and start to dial the window repair company recommended to me by Captain Rizk's agency when I booked the interview.
They warned me this would happen…*
---

Well, that's all folks! We hope this interview has given you some insight on who is behind this great online casino and perhaps you would like to try Rizk Casino out for yourself.
Rizk Casino offers a substantial Welcome Bonus package of 100% up to $/€100 and a generous 50 Free Spins to boot. You will get a free turn on the almighty Wheel of Rizk just for signing up. All rewards from the this lucky wheel, including a €2,000 jackpot, are free from wagering.
If slots aren't really your thing, then Rizk Casino has a tailor-made Live Casino Cashback offer up for grabs, together with all the best live dealer games. You'll be able to recoup 25% up to $/€100 on your net losses without any wagering requirements attached.

Having recently launched their Sportsbook section, you can now bet live on your favourite teams from the comfort of your own home or from your mobile when you're on the fly. And you can protect your bets with cashout if you believe the outcome is about to change.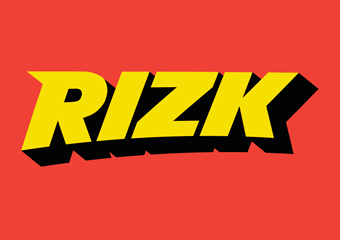 Rizk Casino

100% up to €100 + 50 Free Spins
rec

Recommended Casino

Accepts players from CA

Accepts players from NZ

Accepts players from GB

Accepts players from IN

Accepts players from WO
*This scene has been altered for dramatic effect.

Fans of sports betting and online casinos alike can find the ultimate in gambling entertainment when playing at EnergyCasino ...
Credit cards (not debit) use on all types of online and offline gambling will be banned as of 14 April. Do you want to know the ALTERNATIVES to credit cards to play online?
Play'n GO have released their brand-new Egyptian adventure which promises to unleash exciting features and big rewards ...
Most Popular