Climb the Cash Game Leaderboard at PokerStars and win!
Published by CasinoTopsOnline on July 6, 2018 IN Promotions
Online casino bonuses and promotions are fun but sometimes the stakes are too high to even try opt in.
PokerStars Casino is putting a twist on leaderboard tournaments by allowing players to choose the stakes and level they wish to compete at.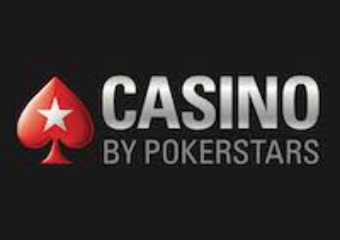 With the new Cash Game Leaderboards players at PokerStars Casino will get to bet in the environment of choice.

The Cash Game Leaderboards challenge
No matter how much you want to take part in a promotion the stakes determine whether you decide to at the end. Luckily with the brand-new cash game leaderboards running from now until the 26th of August 2018 you get to choose the stakes.
PokerStars players can pick from three different Play Money Leaderboards and compete for guaranteed weekly first place prizes ranging from 50 million to 1 billion chips.
All you have to do is pick your leaderboard and earn points. Each leaderboard will allow you to earn points based on the range of stakes. This means no matter what your casino balance is or how weak your skill level is, there is one especially for you.
Each of the leaderboards come with huge guaranteed prize funds and plenty of exciting winning opportunities. And to make things even more interesting you'll be able to play different leaderboards every week.
You can only earn points by playing the NLHE games which excludes Zoom games. Whenever you see the flop or get a winning hand you'll score 1 point. The more points you get the higher you'll climb up the leaderboard.

Stakes and prizes
There are three leaderboards namely the Elite Leaderboard, Masters Leaderboard and Challenger Leaderboard.

Elite Leaderboard
Choosing this leaderboard means you'll earn points at stakes of 250K/500K or higher. This leaderboard will award prizes to only the top 100 placed winners. There is a prize pool of 4 billion chips with the 1st place winner taking home 1 billion of them.

Masters Leaderboard
With this leaderboard you'll earn points at stakes of between 25K/50K and 100K/200K. This leaderboard has a prize pool of 1 billion chips with a top prize of 250,000,000 being awarded to the 1st place winner. Only the top 500 placed will win prizes in this leaderboard.

Challenger Leaderboard
And with the Challenger leaderboard you'll earn points at stakes of 1K/2K and 5K/10K. The Challenger has a prize pool of 250 Million Chips with a top prize of 50,000,000 being awarded to the 1st place winner. This leaderboard will award prizes to the top 1,500 placed on the leaderboard.

Get in the game with PokerStars
With three different leaderboards and guaranteed prizes waiting it's the perfect time to start playing at PokerStars Casino.
Create your free casino account and don't forget to use the bonus code STARS600 when making your first deposit. Doing so will ensure you get to score your 100% Poker Deposit bonus of up to $600.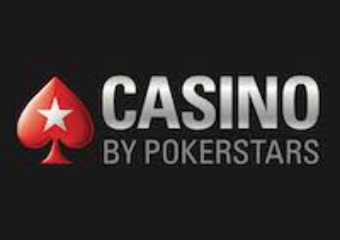 PokerStars

€30 Free Play
Accepts players from CA

Accepts players from GB
Play your way to the top of the leaderboard for up to 1 billion chips at PokerStars Casino.

Always looking to find new ways to entertain players from dusk 'til dawn, the fun never stops at online casinos around the world ...
Fans of sports betting and online casinos alike can find the ultimate in gambling entertainment when playing at EnergyCasino ...
Credit cards (not debit) use on all types of online and offline gambling will be banned as of 14 April. Do you want to know the ALTERNATIVES to credit cards to play online?
Most Popular