Melody Hampton - Author
Originally from Ballarat, Melody moved to Melbourne to better learn and write about online gambling, finding the industry exciting and ever-changing. Having written about videogames, mobile games, and how games are present in our lives, she decided to investigate further into the world of online casino games. With the industry ever-changing, she thinks there's always something else to discover. With her expert writing giving her the possibility of finding the top online casino opportunities, bonuses, and amazing games, her articles are not ones to miss!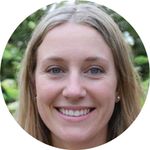 With online casinos becoming more popular by the year, she sees it as just a matter of time until the thirst for more casino knowledge becomes common! She's dedicated herself to writing about the top online casinos, and has become a bit of an expert in what you can find in the gambling world.
Although Australia has restrictions on online gambling, Melody is well-versed in the ins-and-outs of casinos online and how to get the best bang for your buck from them if you can play at them legally. Given that there are hundreds, if not thousands, of casinos on offer, she's tried to get the best information from each one to empower the player to have the best (and safest!) time. She used to run her own blog, but felt making the switch to CTO gave her more of a chance to write about the things she enjoys the most, while sharing it with the most people.
In her own time, Melody loves to swim, walk her two dogs, and go out with her friends on the weekend. A bit of a social butterfly, she's used those skills to find out what the vast majority of players feel when it comes to casinos, and to figure out what they value the most when they're making a choice of where to play.
There are so many topics she has and still wants to cover. Whether it's the newest casinos and what they can offer, or the ever-changing industry as a whole, there's never a dull moment in gambling and she wants to make sure everyone else is kept up to date with it too! You can get the latest information by signing up to our newsletter, or just by checking the page where we share the latest news.
Email address: melody.hampton@casinotopsonline.com
Click here to go back to contact us page.
.