Loren Oller (Author)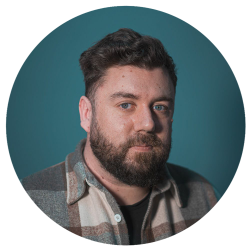 Born in Atlanta GA, and now located in beautiful sunny Valencia (Spain), Loren is a big media fan, always on top of any news related to current events. 
He enjoys playing blackjack and occasionally dabbles with other table games with his friends. Although he loves good ol' fashion gaming, he has recently shown interest in the sweepstakes and social casinos trend in his spare free time. 
Being the person he is, he really shows interest in the safety and security of the gambling community by writing reviews focusing on all details of new laws and legislation, new casinos, and sweepstakes. 
The US is going through a time of changes and you can count on Loren going through all social media to make sure we are updated on all changes and things to come.
Contact Details of loren
If you would like to contact Loren directly, please find his contact details below. To contact sales, marketing and for general queries, head to our main contact page. We aim to answer your queries within 24 hours during the week.
Disclaimer
Have you received any contact or strange email from us? Please read carefully the disclaimer below.
It has come to our attention that certain individuals not associated with CasinoTopsOnline have been contacting companies and requesting payments for positions on our site. Please note that we do not work with payments in cryptocurrencies. If you are contacted by these individuals, do not send any money to them and please reach out to accounts-cto@gig.com. For listing queries on our site, please only make contact with the sales team listed here.