Daniel Hardman - Author
Daniel investigates the state of gambling in the US from his home in Dallas, where he has been working as an expert on online gambling and the casino world in general for several years. With some of the biggest casinos offering games to US-based players, he's spent many years seeing how the industry has gotten better for players over time.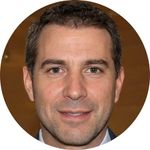 He scours the casino world for the latest in the gambling world of the US - whether that be in New Jersey, Pennsylvania, or somewhere else, he thinks that the best new casinos and updates in the industry should be made available for the players who care about it just as much as he does.
Although he initially worked as an analyst, he turned those skills to writing about casinos when he made a few trips to Nevada for its gambling scene. Once he was there, he realised this was calling to him, so he jumped into the industry feet-first!
He took the chance to write with CTO, offering the best news, reviews, and industry knowledge for the discerning player. He specialises in the ins-and-outs of US gambling laws, so you can rest assured that any advice you get is professional and informed. Having an in-depth knowledge of casinos and how the games work makes him passionate about writing, as well as playing them in his free time!
In his spare time, Daniel's an avid reader - both fiction and non-fiction keep him busy, and he enjoys a good coffee outside in the morning. He saves up his excitement for the tables - treating himself to a trip to try out the latest every now and again!
If you're looking for the latest updates, reviews, bonuses and more from CasinoTopsOnline, check this space as we upload the latest from the world of gambling.
Email address: daniel.hardman@casinotopsonline.com
Click here to go back to contact us page.